Space-Saving
Closet Organizers
Make the most of your space with a Murphy bed
Shop now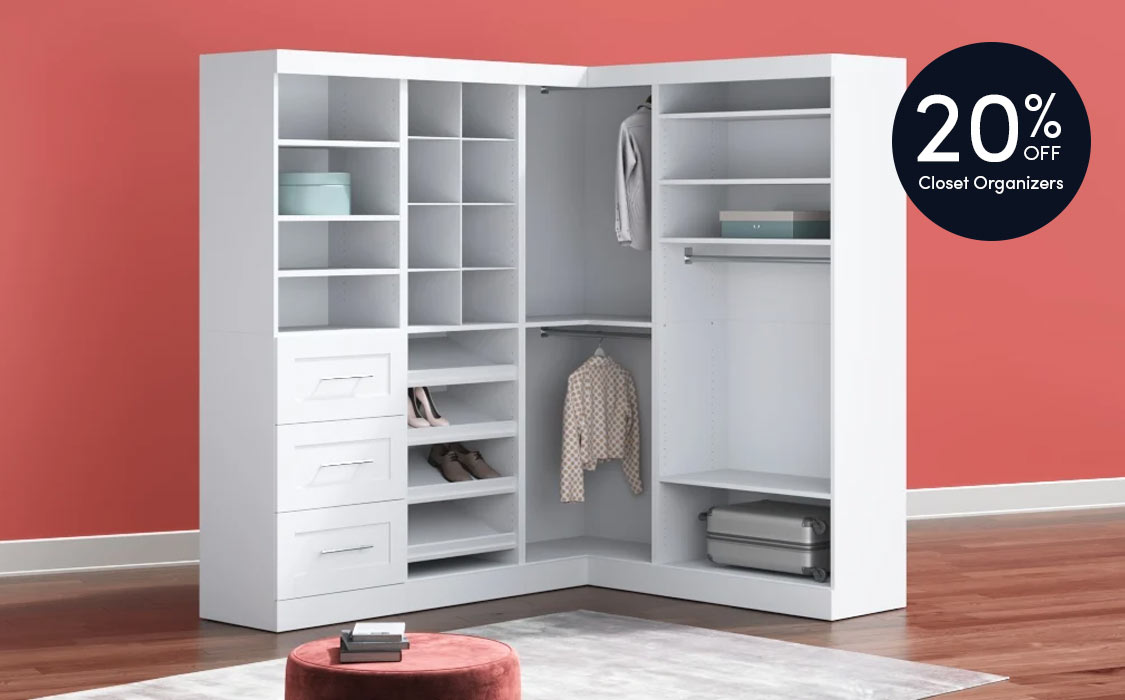 Space-Saving
Closet Organizers
Make the most of your space with a Murphy bed
Shop now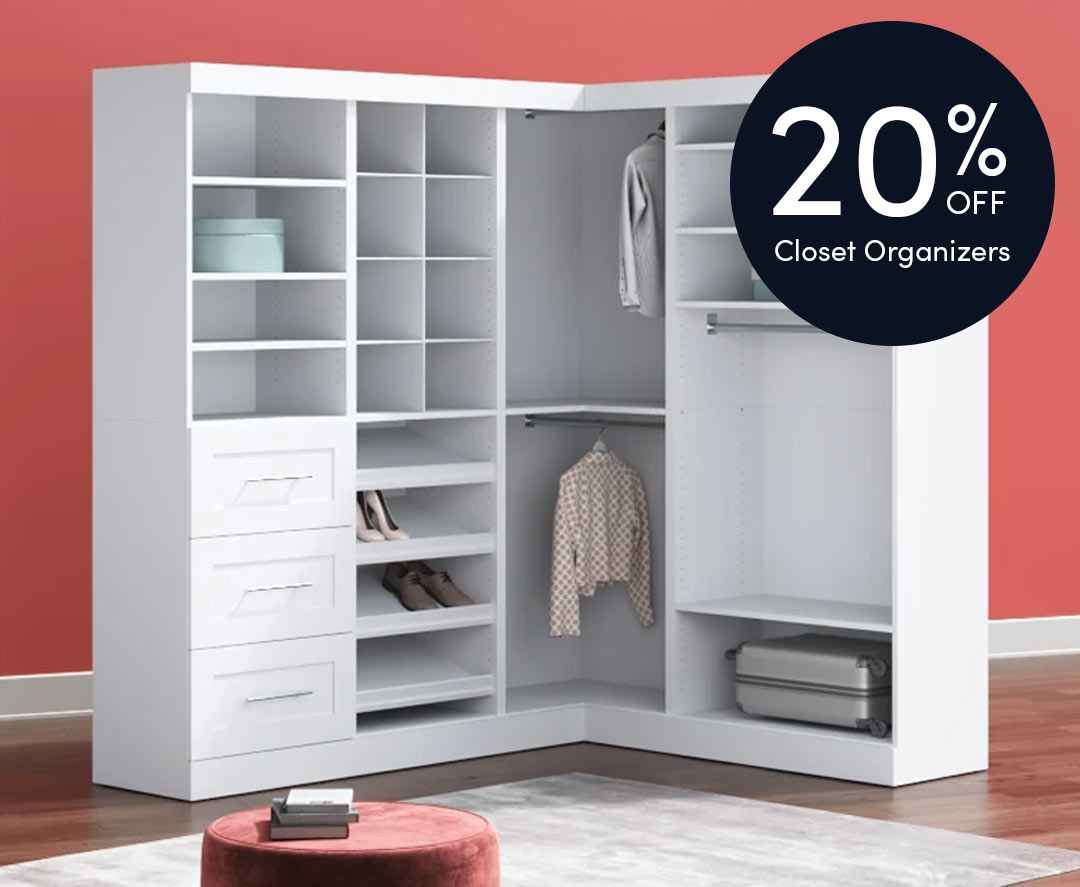 Made in North America
with globally sourced materials
Adjustable parts personalize
your closet organization
Versatile designs for any
room in your home
Modular units can be combined
to create a full closet system
Discover our Closet Organizer Collections
We have a wide variety of closet organization systems in different styles and colors to help you find the perfect option for your home.
Closet Organization
at its Best
Organizing your home just became easier thanks to our modular closest systems. We have a closet organizer for every need, from storing your clothes in your walk-in closet to organizing your food in your pantry.
Shop cabinet beds
Shop Our Different Types of Murphy Beds
Are you looking to buy a Murphy bed online? Then you've come to the right place! Easily transform your space in seconds with a space-saving Murphy bed. We have a variety of wall beds in several styles, including traditional, contemporary, and modern Murphy beds. You're sure to find the best Murphy bed for your space at Bestar!
Quick view
Shop our Best-Selling Closet Organizer Systems
Discover the space-saving closet organizers most loved by our customers.
Your Bestar Furniture
Upload an image of your furniture or use #bestarfurniture to show us your space on Instagram @bestarfurniture.
Closet Organizers FAQ
1. Where can I buy closet organizers online?
The best place to buy your closet organizers online is at Bestar. We offer a wide variety of closet organizer systems in different colors and styles, and we offer free shipping to most locations in the United States.
2. Do closet organizers really increase space?
Closet organizer systems help you to maximize your existing space in several ways. First, our space-saving closet organizers use vertical space in your bedroom or closet, allowing you to make the most of space that often goes unused. Second, each of our closet organizers offers a variety of flexible storage options, such as adjustable shelves, drawers, and closet rods, to help you contain all your clothes, shoes, and accessories in one designated space. Lastly, our various size options and configurations, including some options with a corner closet organizer, allow you to find a system that fits perfectly in your closet or bedroom without wasting precious square footage.
3. How can I install your closet organizers?
You can safely install your new closet organizers by carefully following the instruction manuals included in the boxes in which your products arrived. Should you require any assistance during the assembly process, our wonderful customer service team is at your disposal every day of the week. Alternatively, you can choose to hire a professional installer to help assemble and install your new closet organizers in your bedroom closet.
4. What is the average cost for a closet organizer?
Space-saving closet organizers can vary in cost depending on the collection and the size of the closet system. We have some low-cost, small closet organizers for anyone on a budget and large walk-in closet systems available at a higher price point.
5. Can a closet organizer be used in a pantry?
Absolutely! The many flexible storage options on our closet organizers, such as adjustable shelves, drawers, doors, slanted shelves, and storage cubbies, are great for storing pantry items like non-perishable goods, dishes, and cutlery. You could use our closet organizers in any room that needs extra storage, such as your laundry room, entryway, or even your garage.
6. Can you combine different closet organizers?
Of course! Our closet organizers are designed to be mixed and matched with other wardrobes from the same collection to create a complete closet organization system for all your clothes.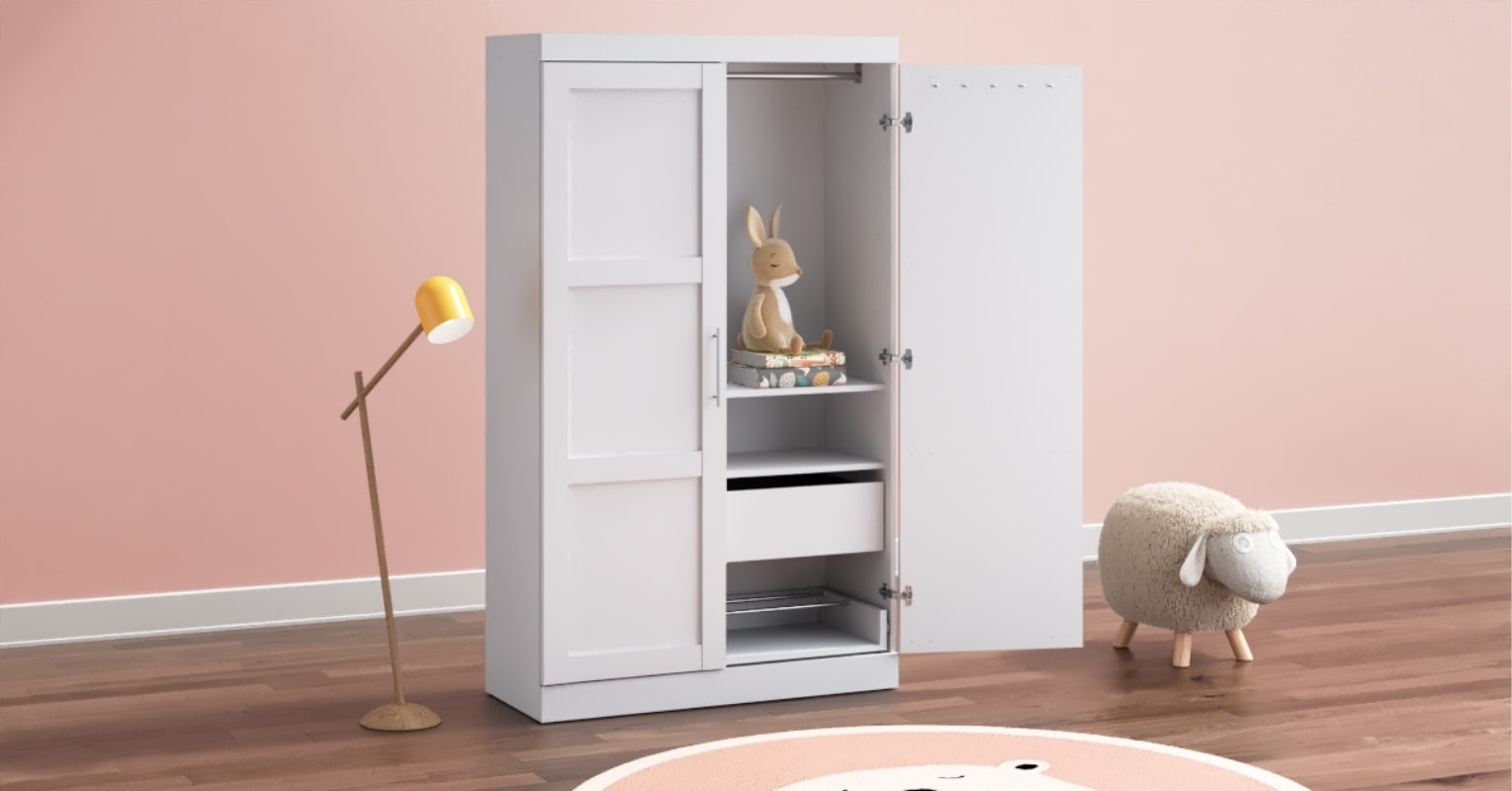 Looking for a closed wardrobe?
We understand that you may want to conceal your clothes, linen, shoes, and more. That's why we have a diverse selection of wardrobes for you to choose from.
Shop wardrobes