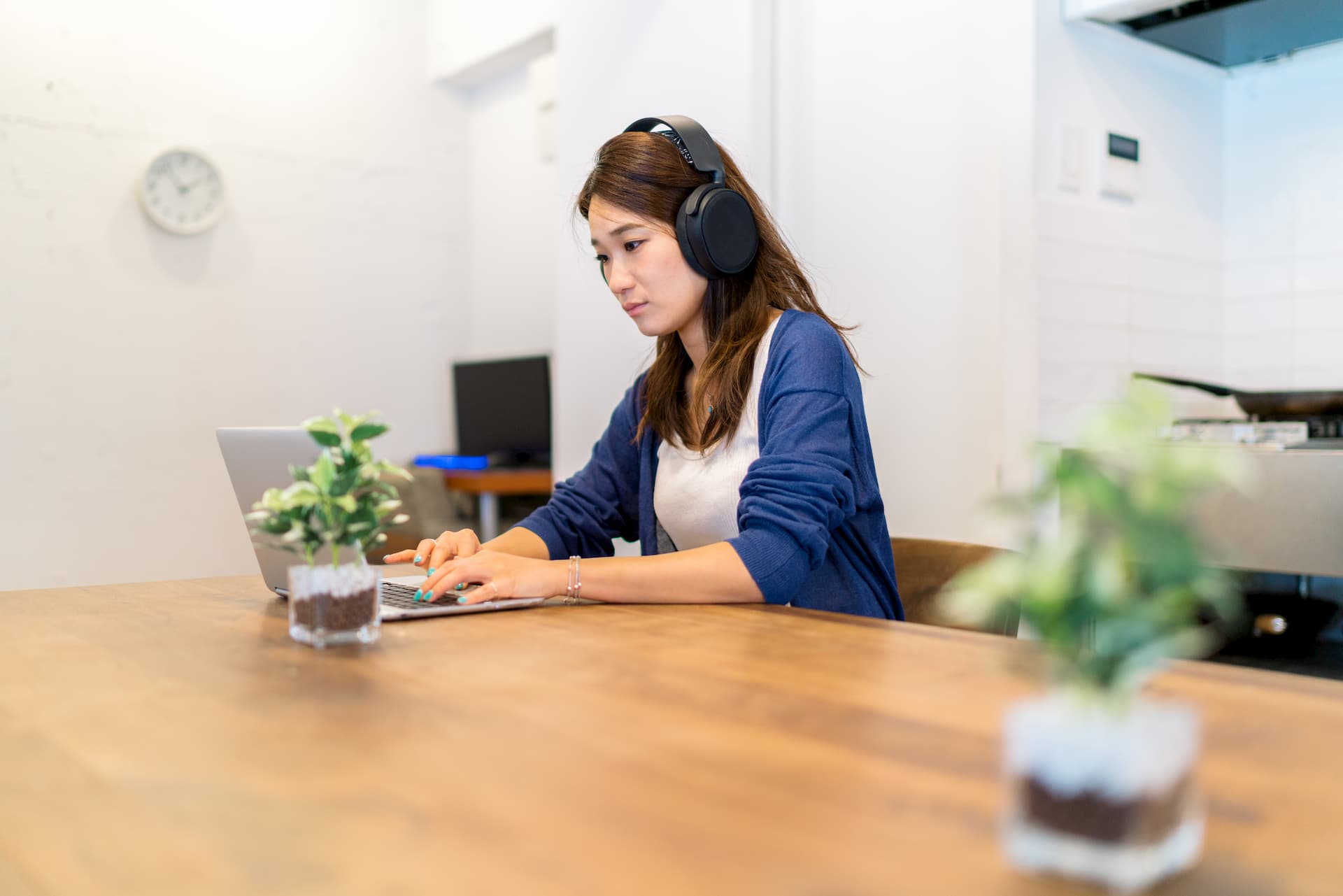 If you are working remotely, you are probably very familiar with virtual meetings by now. They are a great way to keep us connected and are a great alternative to in-person interactions. However, they come with a few challenges. Video conferencing is a fairly new way of communicating for many workers. Because online meetings are not always well implemented, technological issues arise, professional boundaries are blurred and productivity often decreases. This can make it difficult to maintain effective communication with colleagues, but there are a couple of things you can do to help. By following the 4 tips below, you can make your video conferencing experience professional and productive.
Get Equipped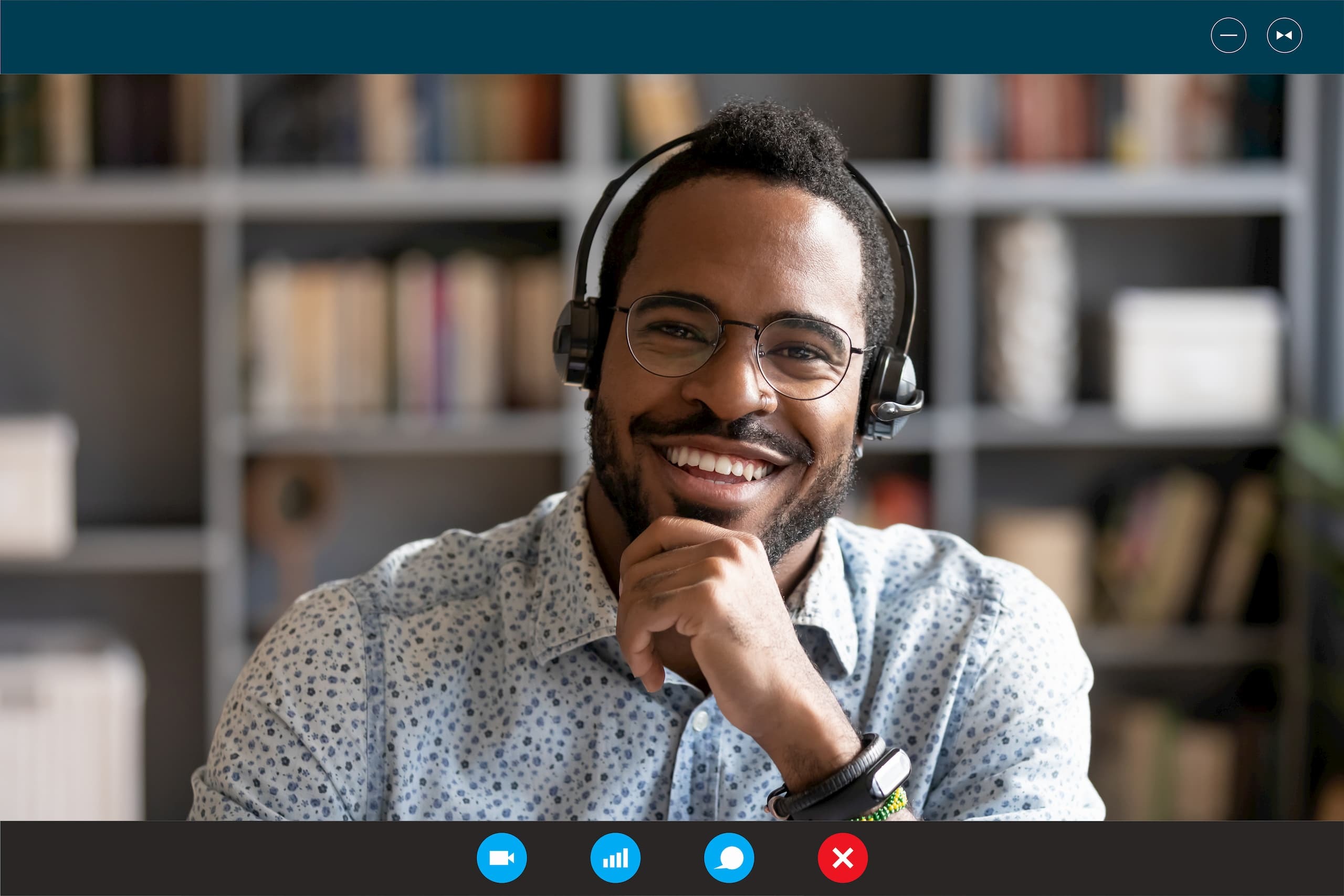 Being properly equipped is a great way to improve your work-from-home experience. The right equipment helps you be more productive and comfortable throughout the day, especially if you are working long hours. Good equipment also plays a big role in successful video conferencing. In fact, both you and your colleagues benefit from a well-equipped workspace.
Firstly, it is crucial to have a reliable internet connection if you want to communicate well with others. You'll also want to have a camera and a microphone that work effectively. Investing in a pair of headphones is important as well to avoid hearing an echo and to stay focused if there are other sounds and noise around you. Having a meeting can easily become a difficult task if someone keeps getting disconnected or if others can't hear them properly.
Other than technological material, a quality work surface and an ergonomic office chair are indispensable. You need a desk that is sturdy and large enough to support all of your supplies. It should also be the right height and have enough free space for you to write on. That way, everything you need for a meeting can be set up suitably and you can still take notes freely.
Working usually involves sitting for long periods of time, especially when you participate in a lot of online meetings. You can't get up every half hour and stretch in the middle of a conference. An ergonomic chair reduces the risks of developing problems such as bad posture and back pain. During a virtual conference, paying attention is key. However, aches and discomfort can be a very big distraction. This is why getting the right office chair is a great way to improve not only your productivity but also your physical health.
To summarize, any great home office needs to be well equipped. Good technology, an adequate work surface and an ergonomic chair are the key elements to a great video conferencing experience. If you have all of these, you should be as comfortable and productive as ever.
Keep Your Space Organized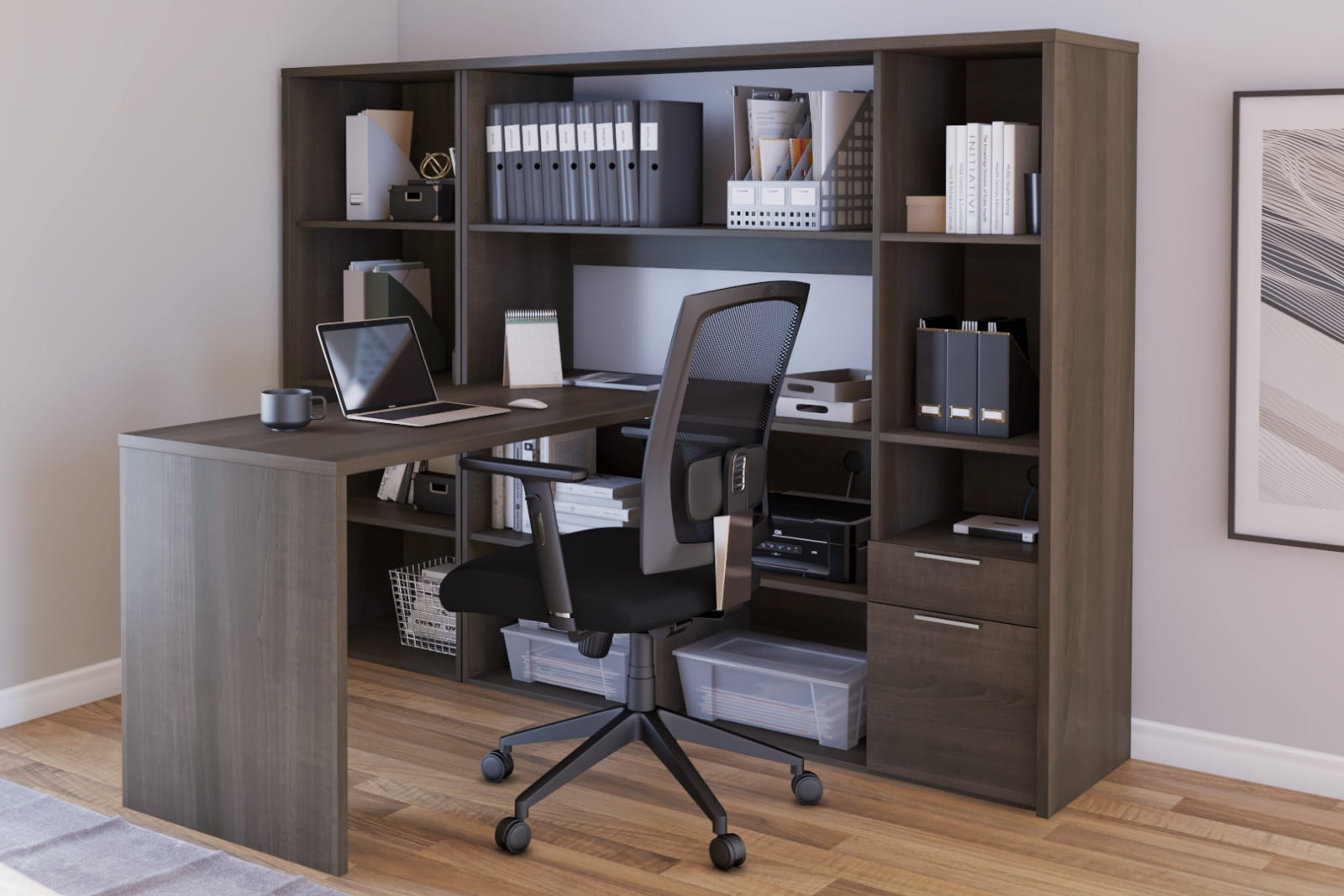 When on a virtual conference call, it's important to keep your space clutter-free, both for your colleagues and yourself. Items that you usually keep at home like dishes, mail, garbage and more can be distracting for all parties involved. This is why you should try to keep your space free of everything that is not work-related.
Keeping your work supplies in order is also essential during a virtual meeting. Having too many things on your desk or around you can take your attention away from your screen. You don't want to be caught not paying attention because you're distracted by a nonessential object. Moreover, an organized space allows you to find everything easily. An organized work environment allows you to find a document or to take out a pen and a notebook quickly if need be.
If you are looking for ways to keep your desk or work surface organized visit our Work from Home inspiration page. With our vast collection of home office furniture, you will certainly find what you need.
Be Aware of Your Background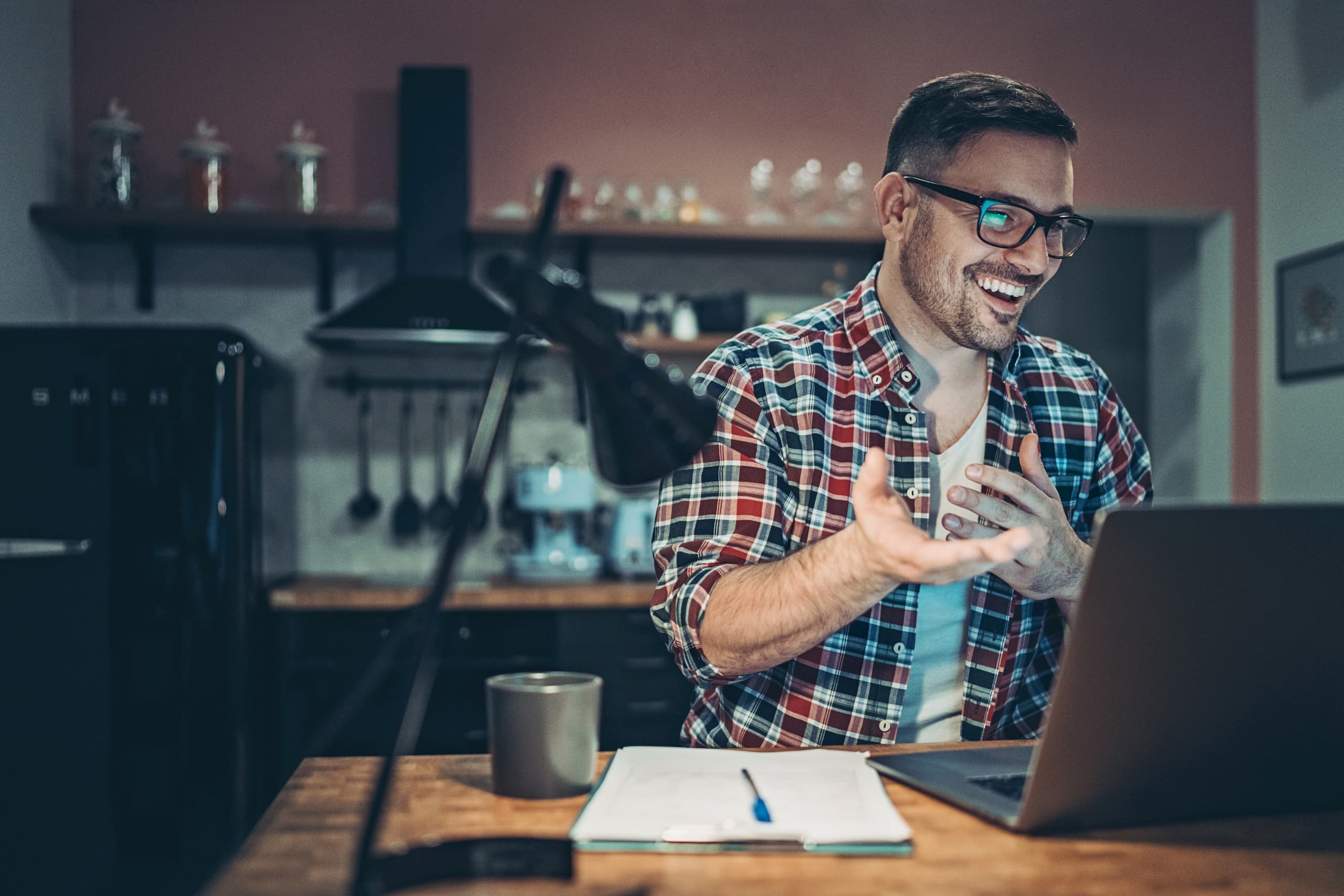 Being professional is just as important virtually as in person. You probably already take time to get ready before your online meeting, but is your home office ready as well? Creating a professional-looking background for your online meetings should be a priority. Even if you are at home, you are still in a work context. Remember that whoever you are exchanging words with is your colleague. What people can see behind you during virtual meetings has a great impact on how they perceive you.
We have talked about keeping your workspace organized, but this goes beyond just your desk. Your background might need some serious setting up before your next video conference. Everything that is in camera view needs to be tidied up. Even if you think no one will notice, an unmade bed or dirty laundry should not be part of your backdrop. It might also be a part of your personal life you are not comfortable sharing with your coworkers. Even supplies that can be considered professional, if shown, should be stored properly. A great way to organize your supplies is with a handy shelving unit or a credenza. After all, a pile of documents scattered on a sofa or a kitchen table isn't the look you should be going for.
Make an effort to create a space that is as neutral as possible. Try to sit in front of a solid-colored wall instead of an open space. This will make it easier for you to keep your background professional. If you can't do that, there are virtual backgrounds that you can download online. All you have to do is save a photo to your computer, go to your online meeting platform's settings, and add a virtual background.
Find a Private Space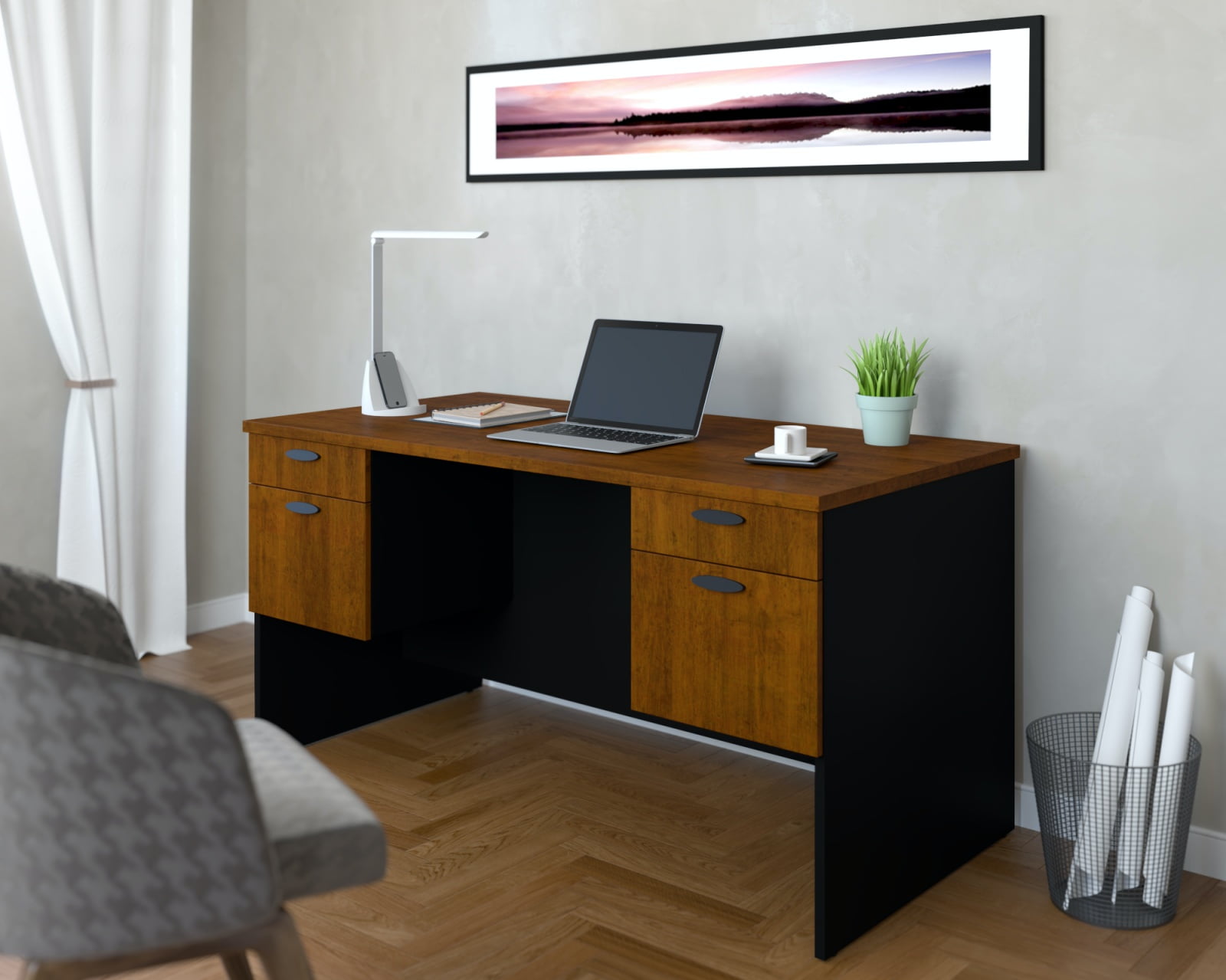 Last but not least, you need a private and quiet space to take part in any online meeting. Finding a spot where you can be free of distractions and interruptions can be a challenge. However, it is crucial if you want a video conference to go smoothly. We have all seen videos of politicians and news anchors getting interrupted by their kids or their pets. These clips are without a doubt very funny and entertaining, but the meetings were very clearly disturbed.
For a virtual meeting to be efficient, it needs to be fluid and straight to the point. If people keep getting interrupted or distracted, productivity is definitely affected. One way to make sure no one barges in on your video conference is to have a dedicated space. Set up your workspace in a room where you can close and lock the door. Warn everyone at home that you have a meeting, so they know to keep their distance. If you have younger kids or pets, you could also see if someone else can watch them for a few hours.
In conclusion, there are a couple of things you can do to make video conferencing enjoyable and successful. Having the right equipment, keeping your space organized, being aware of your background, and finding a private space will definitely help you look professional and be more productive.. If you also need advice on giving virtual presentations, check out these 10 Tips for Giving Great Online Presentations.
Categories
Home Office