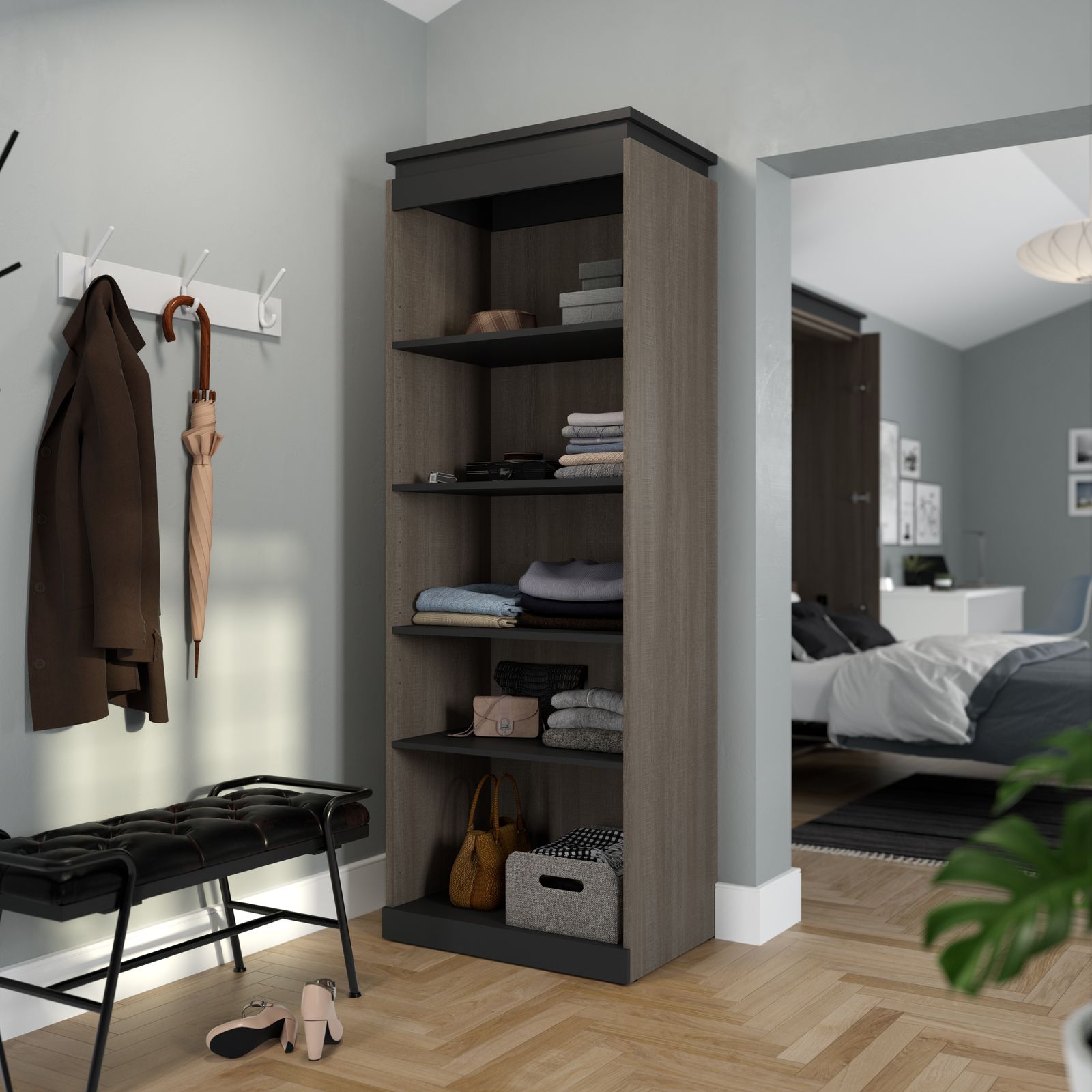 An attractive shelving unit can transform your space – organization, practicality, and style – to help keep your room tidy and inviting.
Don't overestimate the impact shelving can have on not only your sense of organization but your overall room decor. A quality, well made, and attractive shelving unit can transform any room or office. You can store your stuff and do it beautifully!
If you haven't committed to stylish shelving to keep your home or office organized and attractive, it's beyond time! No more generic metal, wood, or plastic units!
Appearance matters! The right shelving unit can effectively enrich just about any space, particularly those places that tend to be under-utilized, into an area of your home or office that blends both form and function.
The right shelving unit will provide not only for the function required in the space but for the room's style and organization as well. As you decide on the right shelves for your room, first determine how much space you have, the level of use and demand on the piece, as well as where it will go. Once you answer these three questions, you can spend the time you need finding the shelving unit that will coordinate with your taste and decor.
As you consider your shelving options, you'll find no shortage of shelving units on the market, not to mention features and ways you can effectively incorporate them into your space. If you're still on the fence about your shelving needs, here are five good reasons to take the leap:
1. Effective, Practical, and Attractive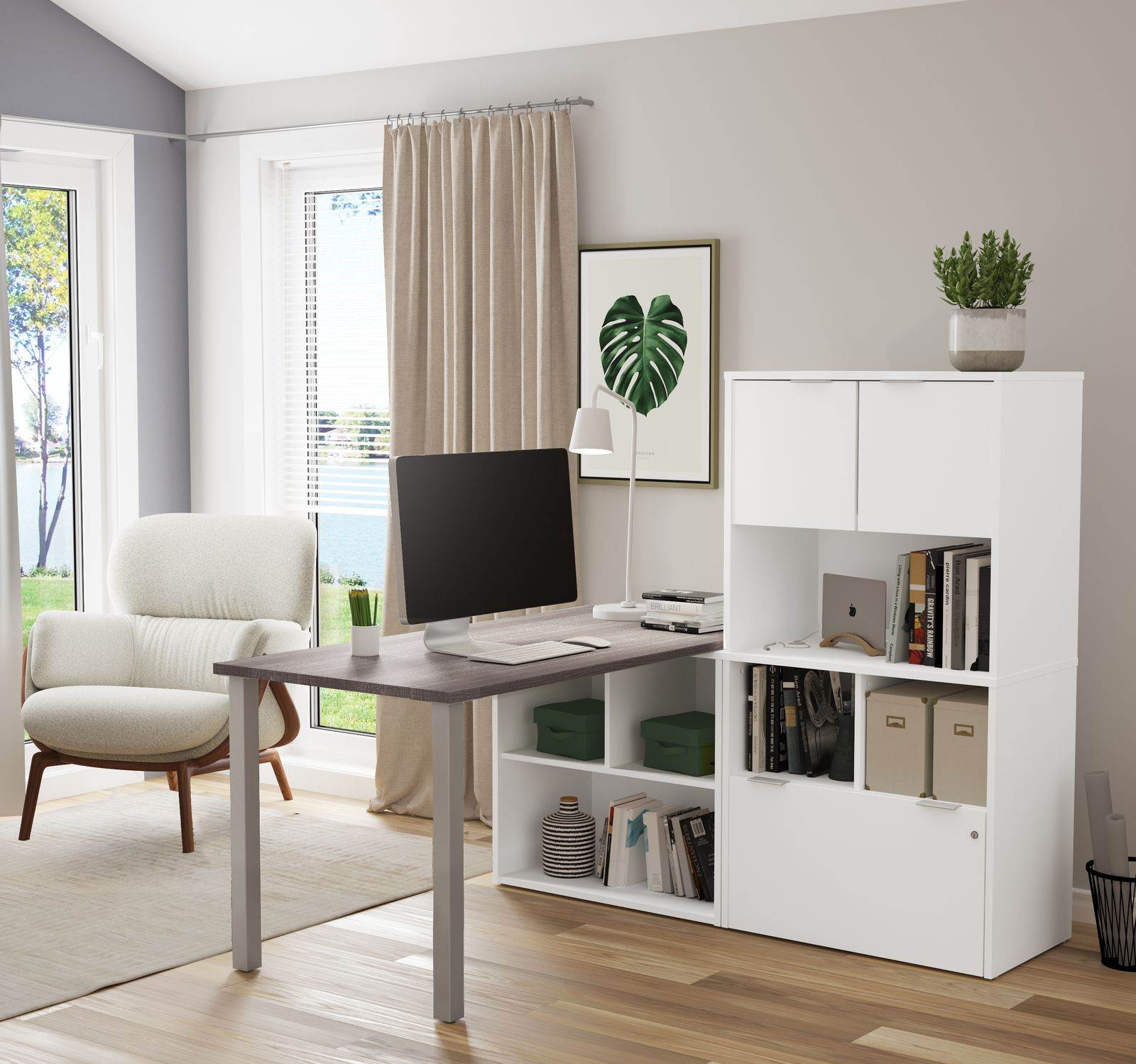 Without a doubt, the priority for any shelving unit is its function. It must hold and store your stuff effectively – books, work resources, storage bins, art, keepsakes, and more. 
The right shelving unit will help you manage your clutter. Shelves will help bring order to your office or your home, no matter the space. They are designed to hold a variety of items, placed easily within convenient reach or, for less used things, efficiently and safely stored up high.
Logically organize essentials on your shelves as you include elements of design such as decorative storage boxes or baskets, art, and houseplants, for example. Group complementary items, and mix 'n match shapes, colors, and textures to create visual interest with contrast.
You might be surprised at just how functionally versatile a good bookcase can be. Look beyond just the practical storage of your precious and valuable belongings. Try utilizing your shelving unit in different ways to meet other demands. A small shelving unit can double as a snack bar or coffee station, where you can prepare and store necessities. Utilize your shelving unit to act as an electronic component command center – scanner, printer, and other workday essentials, including ample space for extra paper and printer inks.
Incorporate a shelving unit with your desk to create an efficient and highly functional L shaped desk layout. Voila! A much more professional and productive workstation.
2. Showcase Your Personal Style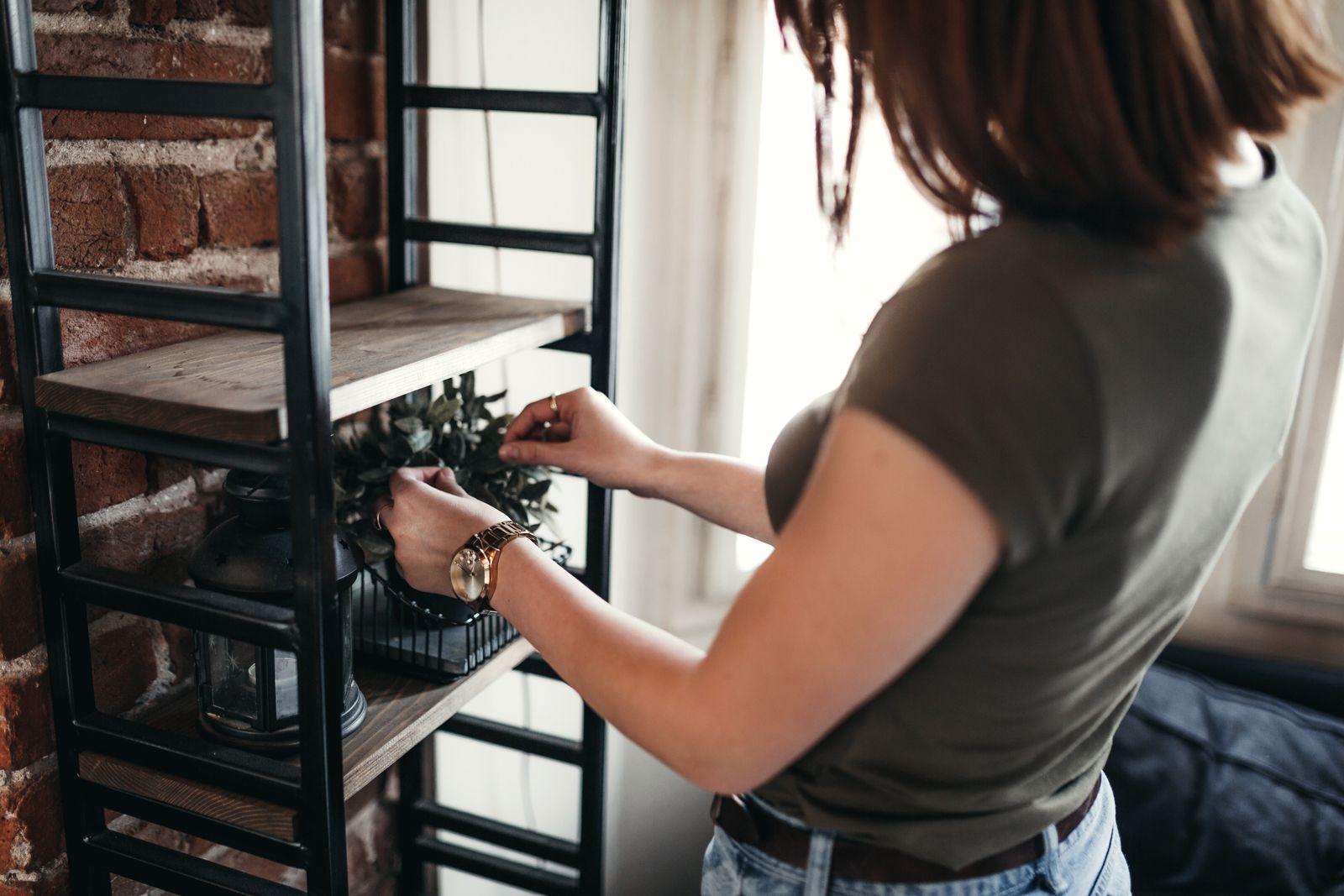 In an office environment, a shelving unit offers a wonderful opportunity to maximize storage for all of your essential, practical items. At the same time, it allows you to highlight some personal effects as well.
Place keepsakes from your travels. Showcase family photographs or your children's artwork in attractive frames. A shelf unit is a perfect place to share those objects that reflect your hobbies and interests.
Choose the exact model of shelving unit that complements your home or office design and decor. Consider the colors you love and those that exist in your space. Also consider how much you want to display and store.
3. Enhance Your Room or Office, No Matter the Size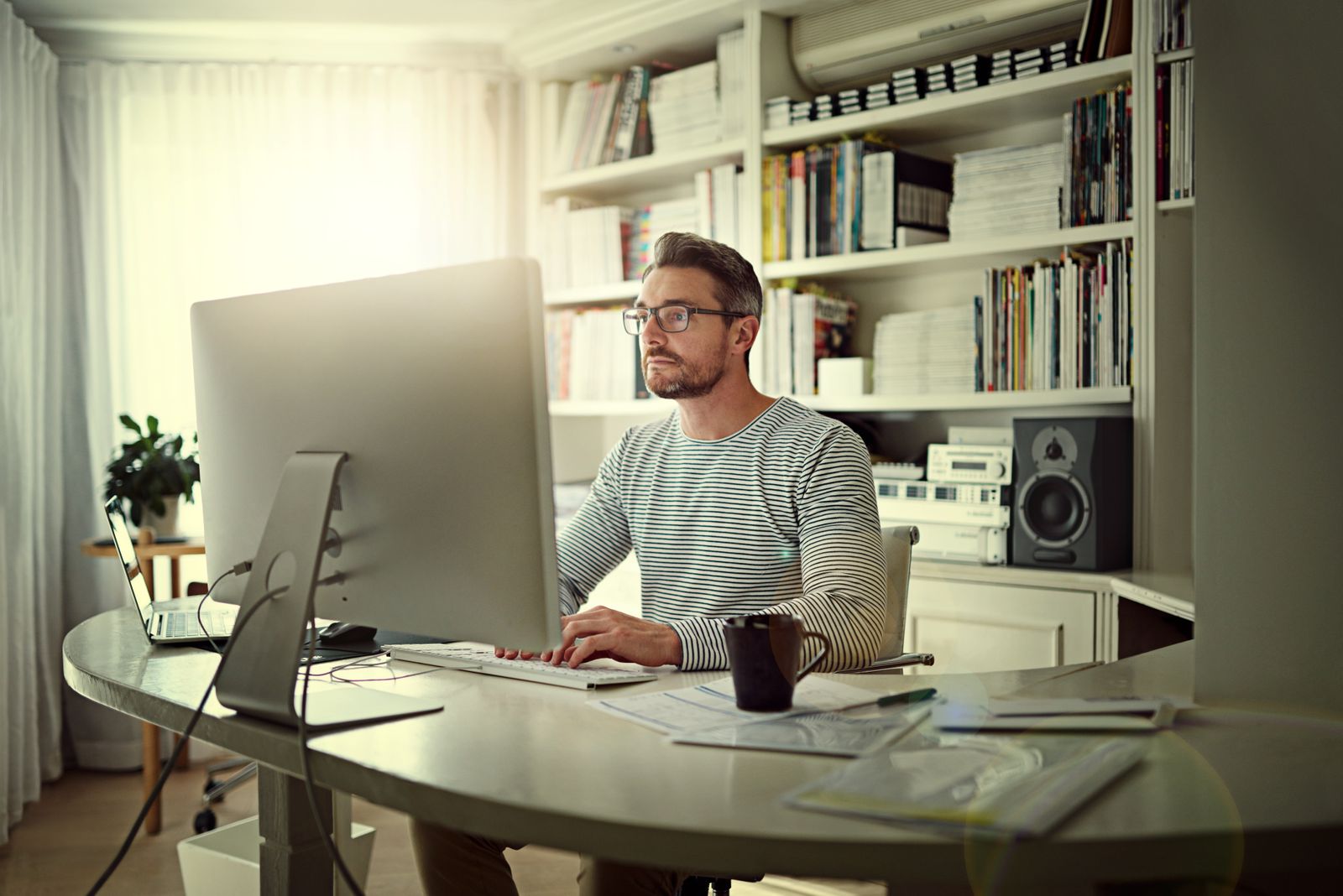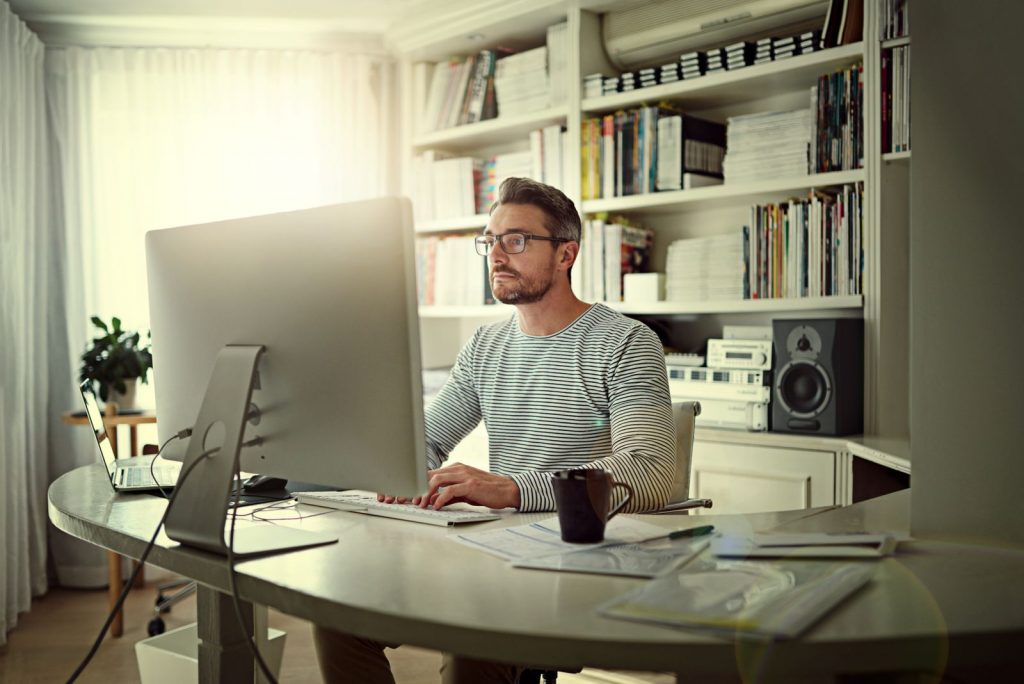 Examine your space to ensure you choose exactly what you need to store and display your various belongings.
A great shelving unit has the power to truly enhance your space. To do so most effectively, the size of your room will be one of the most significant deciding factors as you consider your options.
Do you have a smaller space? Remarkably, a small room will seem dramatically expanded with a shelving unit that extends from floor to ceiling. And you'll maximize your vertical space without compromising your already limited square footage. Similarly, if you're working with a tiny room, incorporate free-floating shelves or a built-in shelving unit to conserve space as they lend to a welcome sense of spaciousness.
After installing your shelving unit, rearrange your space to integrate the shelves into your overall room organization. Your new shelves will help relieve the clutter and pressure on other pieces of furniture. This will make the entire room feel larger, much tidier and more orderly, and very welcoming.
And don't forget about your hallways. A properly sized shelving unit can offer both practicality and style as it does some heavy lifting in an otherwise underutilized area of your home or office.
4. Keep Things Out of Sight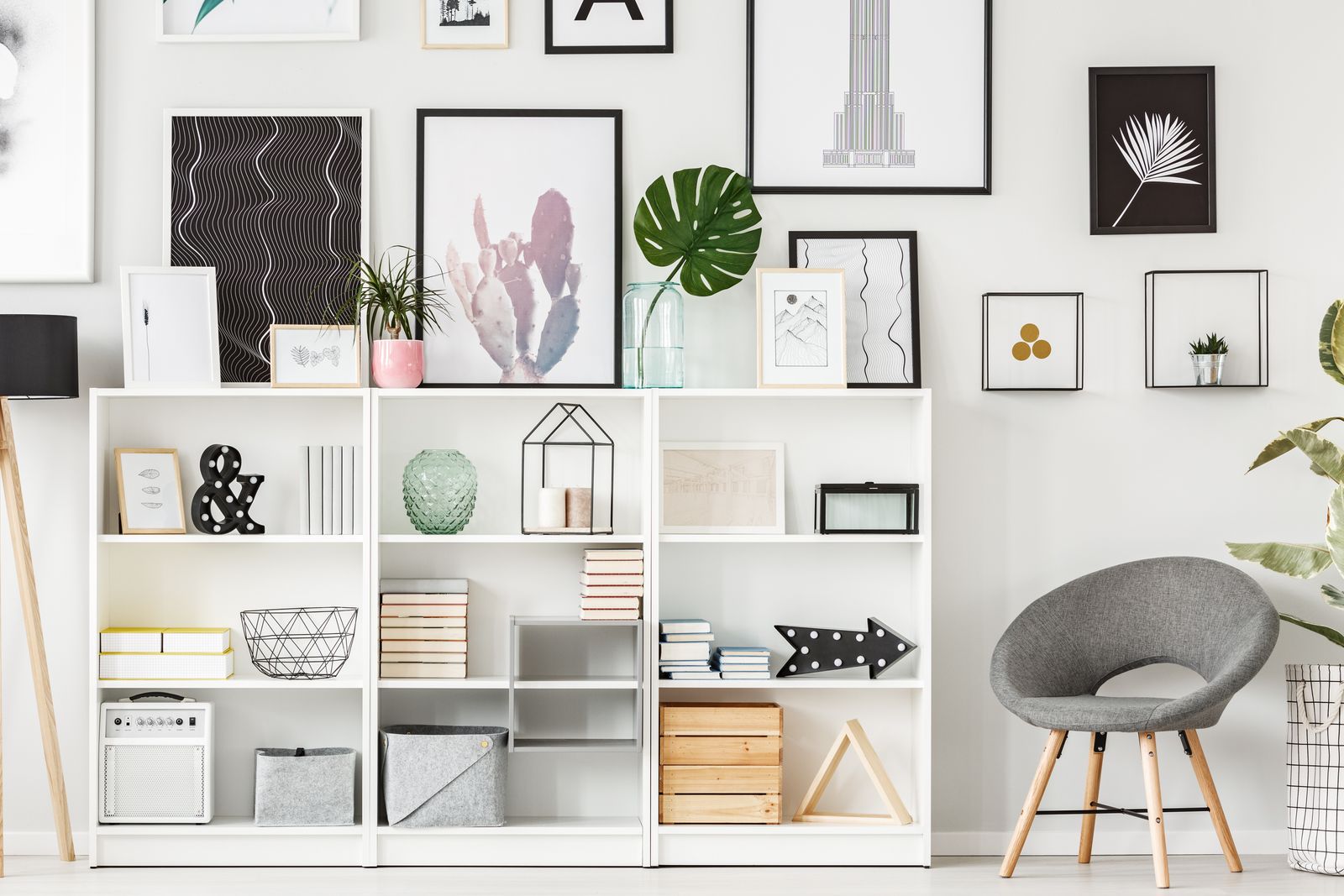 You probably don't want everything on your shelves on open display. No matter the unit you choose, it will offer plenty of space to include storage for items you want of sight.
More unsightly items – multimedia and electronic components, sensitive documents or files, and kids' toys and games, for instance – can easily be kept hidden.
A well designed and constructed shelving unit should accommodate storage bins, baskets, and boxes with lids or without. Some shelving models may even offer the option to close portions of the unit off with doors or drawers. 
5. Add a Shelving Unit to Easily Transform Your Closet, Mudroom, or Pantry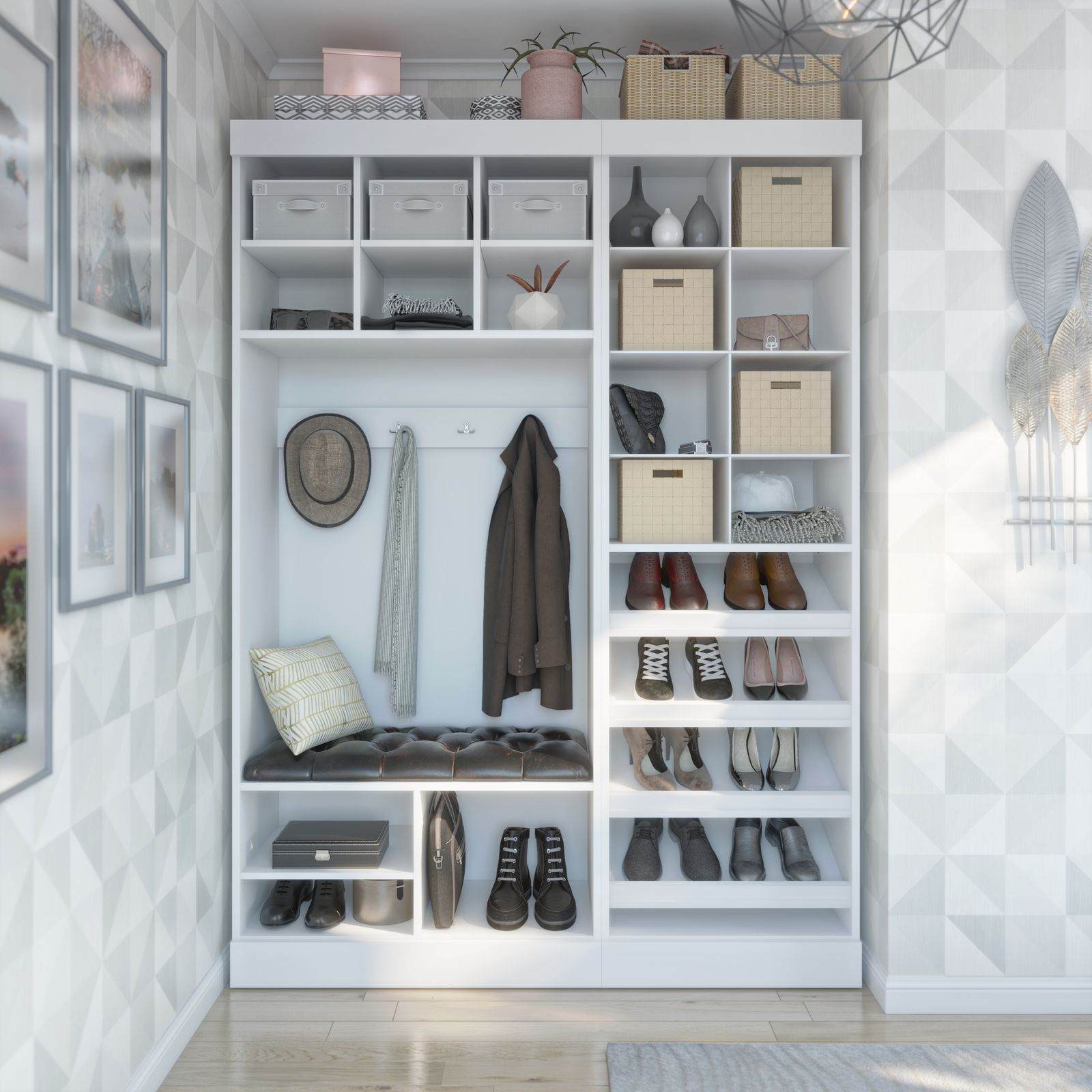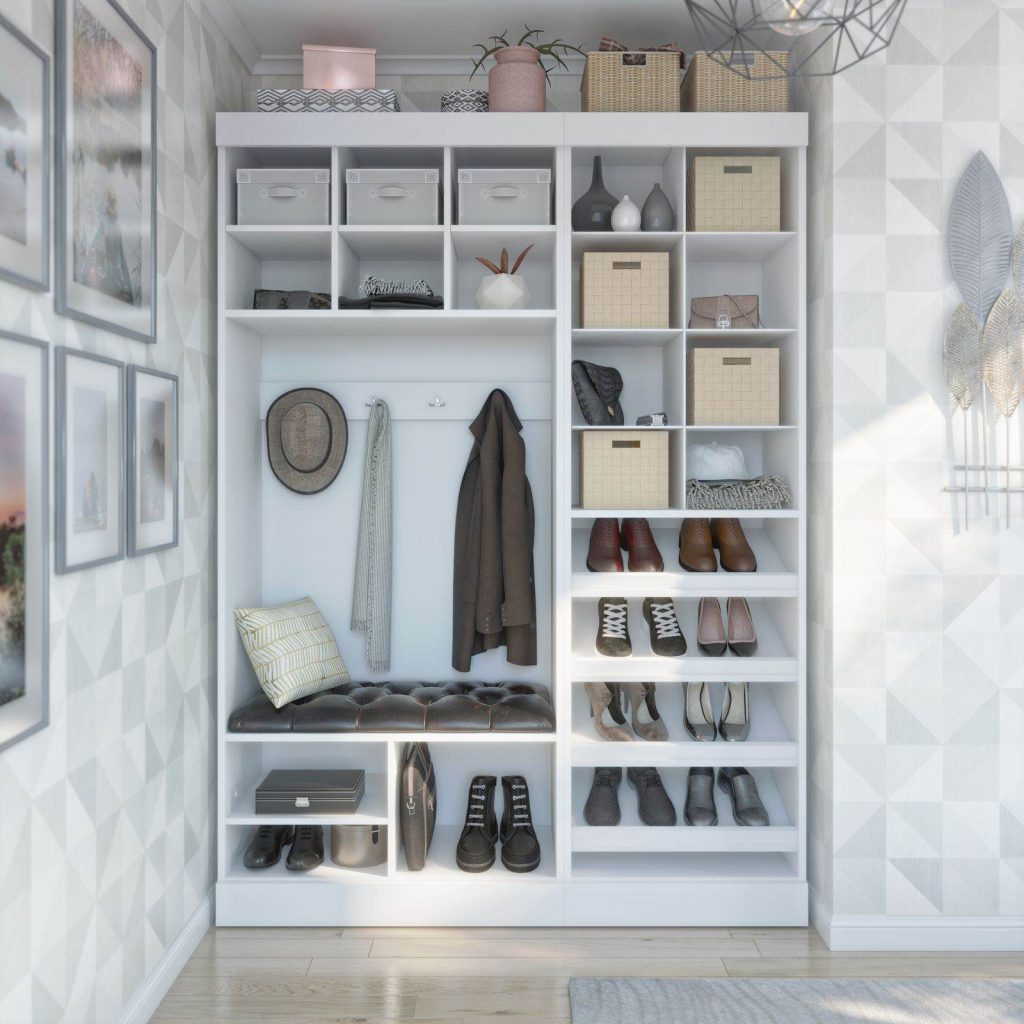 Your shelving unit doesn't have to be limited to merely the room itself. Transform your clothes or storage closet or pantry with well-designed and innovative shelves.
Convert any tiny, utilitarian space into the ultimate storage and organization zone that can accommodate your entire wardrobe, storeroom, and food pantry needs.
Keep that bar to hang your clothes, but rearrange your closet to allow space for a super-efficient shelving unit to hold everything from scarves and shoes to sweaters and baskets of socks. Transform your pantry to display your dry goods and canned foods, efficiently and with a renewed sense of order. Your office storeroom requires shelves to keep all of the office essentials easy to find and organized.
Most models of shelving units will let you arrange the shelves to different heights to accommodate your needs more precisely. Decide how you want to use baskets, bins, and boxes to organize your space best.
An additional shelving unit or two works well in a bigger closet or storeroom, too. Keep all of your office necessities organized and in order with multiple units. Keep items off the floor and arranged in a way that is both space- and time-saving. 
Install one or more floor-to-ceiling shelving units to transform your spacious walk-in closet into an inspiring and efficient dressing room. Fashionistas, display and arrange your favorite outfits, accessories, and fragrances in a way that is always organized, with everything easy to access. The extra storage is sure to save you precious time and energy in the morning before work or as you prepare for a great night out.
Categories
Organization