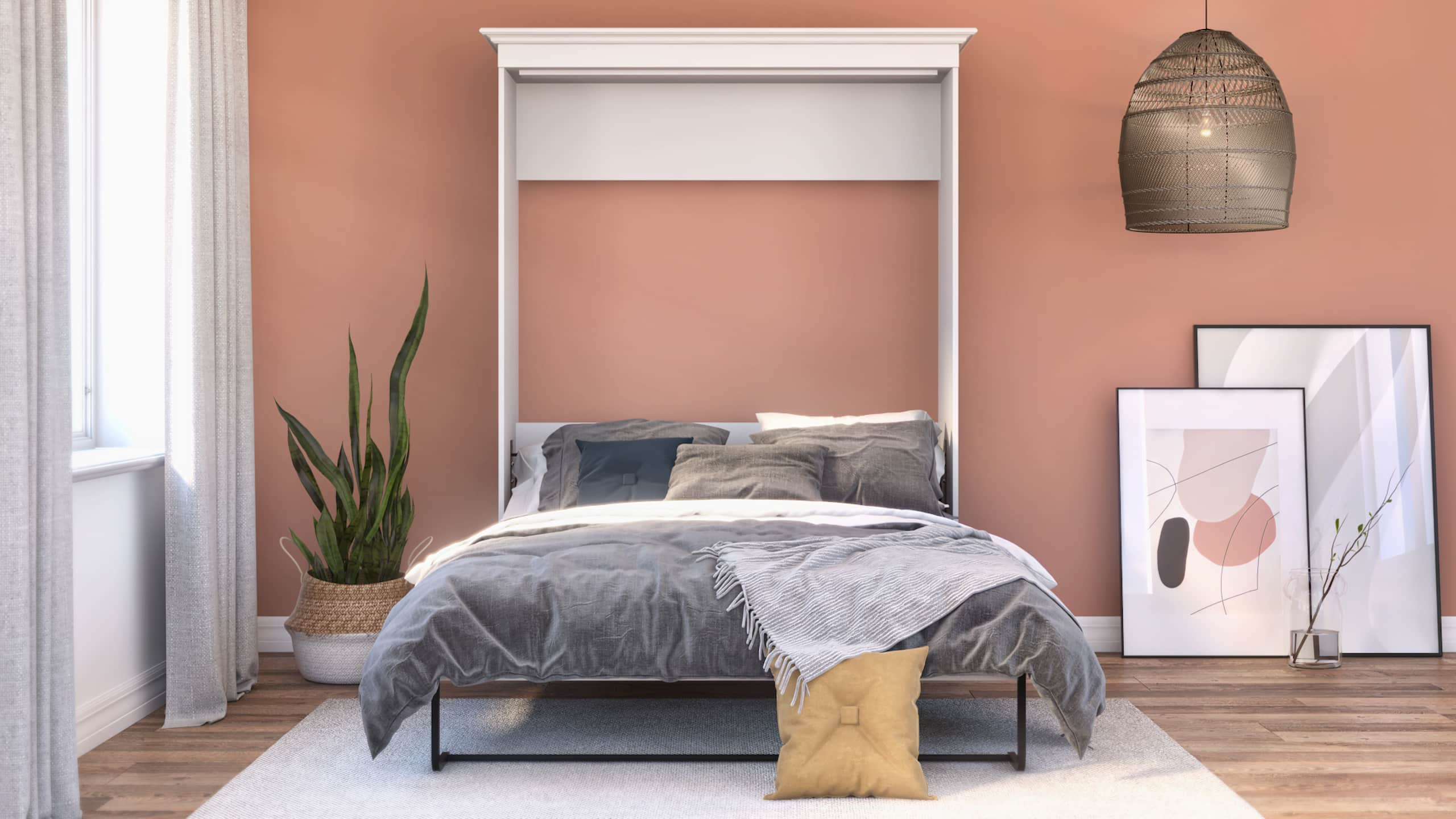 Finding the perfect piece of furniture for your space can be tough. It is even worse when the furniture you need is a bed. Have you thought of wall beds? They are the best way to save space while keeping things stylish. However, with so many different styles and designs, the choice can be difficult to make. Here is a breakdown of the best Murphy beds for each room of your home!
Not all of us have a built-in guest bedroom. However, your friends and family can still stay over for the night. What makes Murphy beds so great is that they can transform any room into a bedroom. This means that one or more rooms in your home can become multipurpose! Nonetheless, you have to know the best Murphy bed that could cater to each room's needs.
Work Smarter, Not Harder — A Bed in Your Office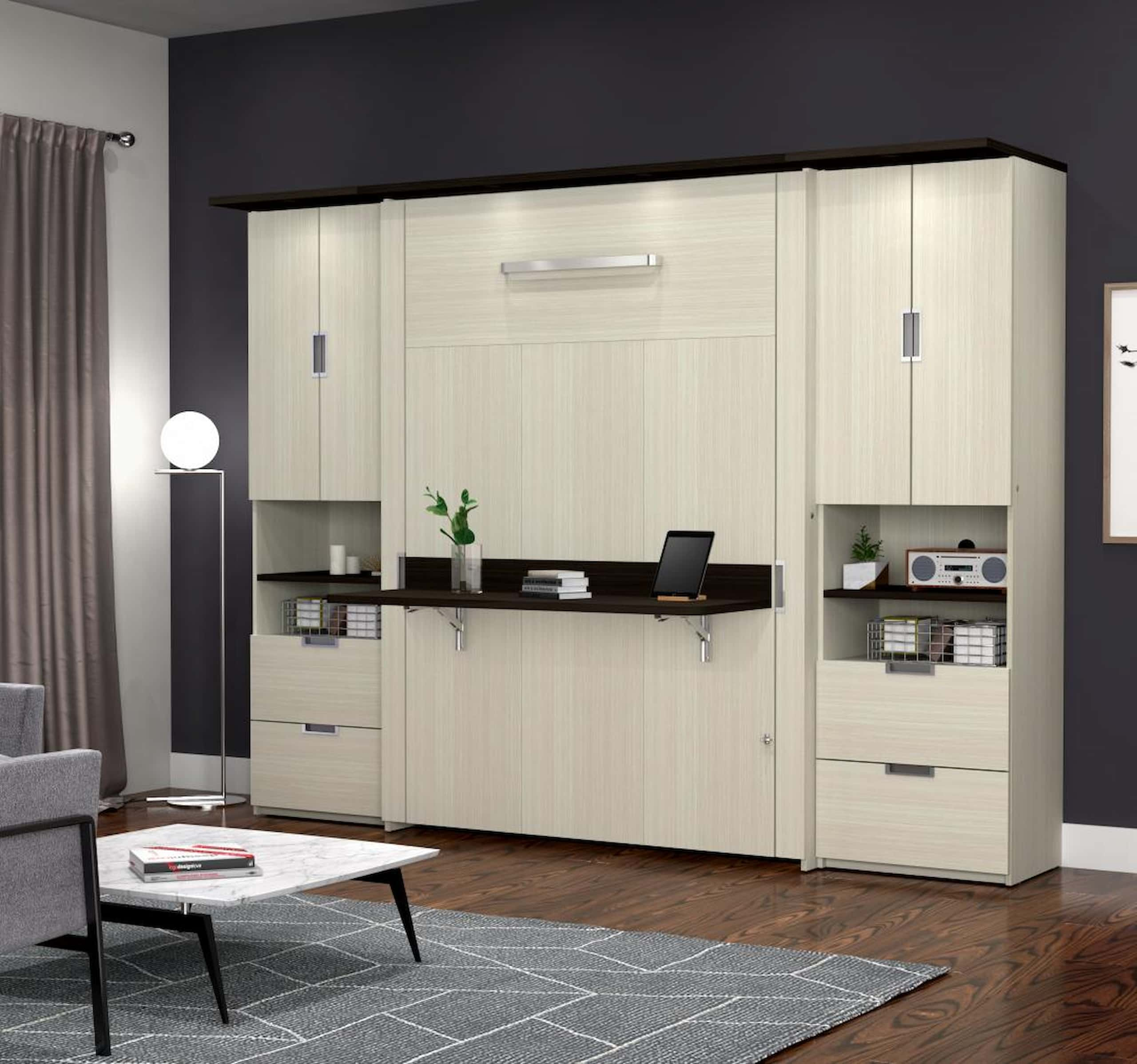 There are many different rooms, for example, an office or a study room, in which you can install a Murphy bed. Of course, you can have a regular wall bed and a separate office desk, but have you thought about combining both? Let's discuss the best Murphy bed for your office!
Some of Bestar's Murphy beds have a built-in desk! You know what that means: you can have even more free space in your office than before. Most of our Murphy beds with a desk also have lights installed over the desk area. This way, you don't need to buy an additional desk lamp.
When your guests come over, you can easily put all your supplies away in the storage compartments on either or both sides of the bed. In the blink of an eye, you can bring the bed down and use it! Any other time, the space is yours!
Exercising at its Finest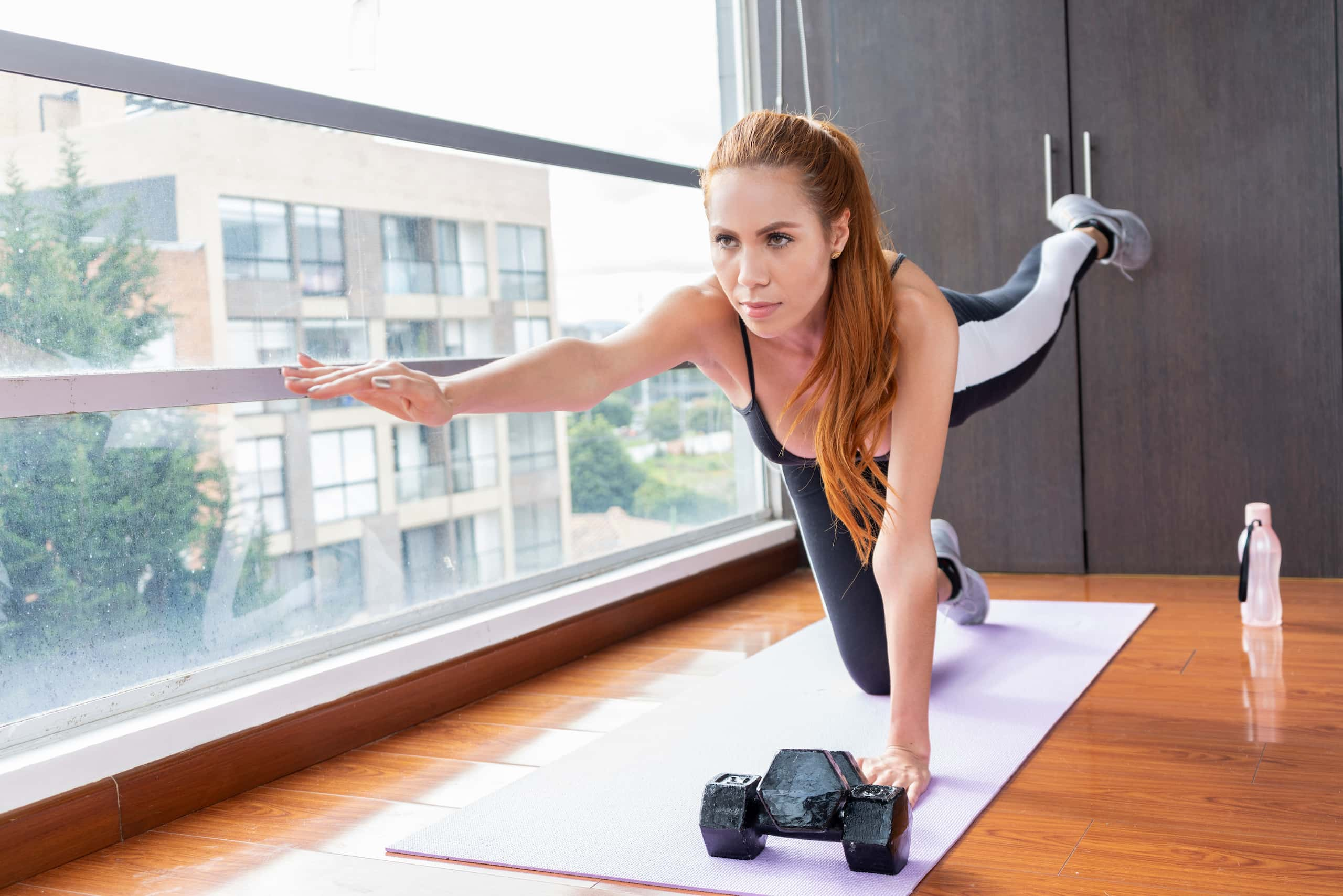 During the pandemic, many of us have been doing things at home that we are used to doing elsewhere. Home workouts have been growing in popularity in the last few months. To transform your gym into a bedroom, the best Murphy bed would be one with additional storage solutions.
If you plan on having a lot of exercising equipment, you will undoubtedly need storage space to keep the room organized. You can get a wall bed with shelving units and drawers. This closed storage space is perfect for concealing all the items you want to keep hidden.
The storage space will also provide you with more room to exercise. We all know how hard it is to stay active when your space is limited. With a wall bed, not only will you have plenty of room to work out, but you will also add an extra place to sleep to your home.
An All-in-One Bed for a Small Bedroom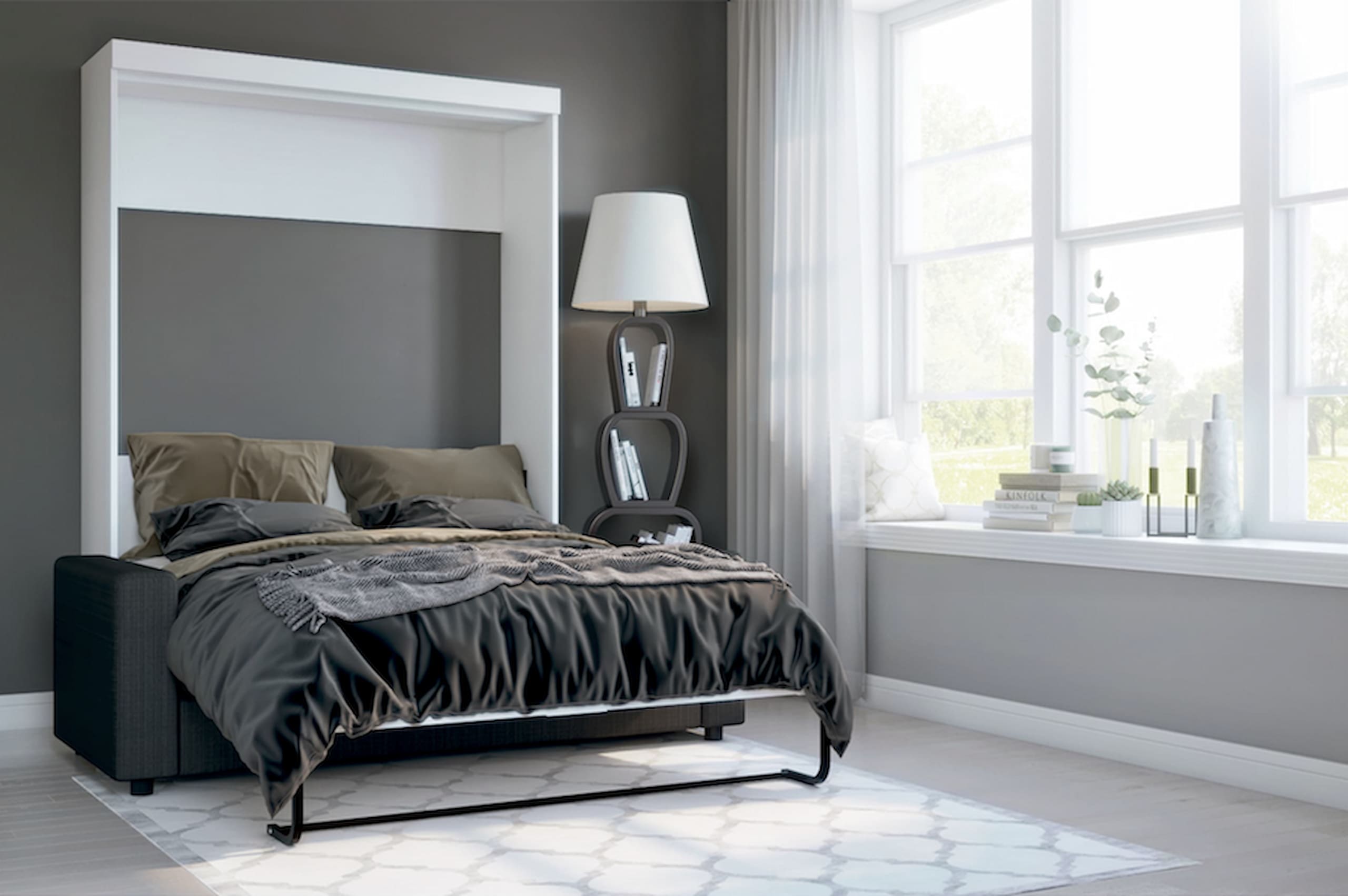 We have mentioned a few times how a Murphy bed is ideal for guest bedrooms, and we stand by that. However, there are so many other uses. You might have a bedroom that is slightly smaller than what you are used to. The issue with small spaces is that it is much harder to fit all your items and your furniture in them. The solution is a Bestar Murphy bed. All our Murphy beds are sturdy, which means that everyday use is totally possible!
The best Murphy bed for this type of room would have to be one with storage and a desk. This way, you have three pieces of furniture combined into one. There is no need to buy a separate wardrobe. With the drawers, shelves, and storage compartments, you are sure to have plenty of space for clothes, supplies, decorations, and more. With the built-in lights, you can work at the desk, even if your bedroom's lighting isn't optimal.
There is also the option of using a wall bed with a desk and storage on one side only. The advantage of such a Murphy bed is that you can install it in the corner of the room. This gives you more free space. As you can see, for smaller spaces, getting a Murphy bed is the best solution.
Entertainment and Practicality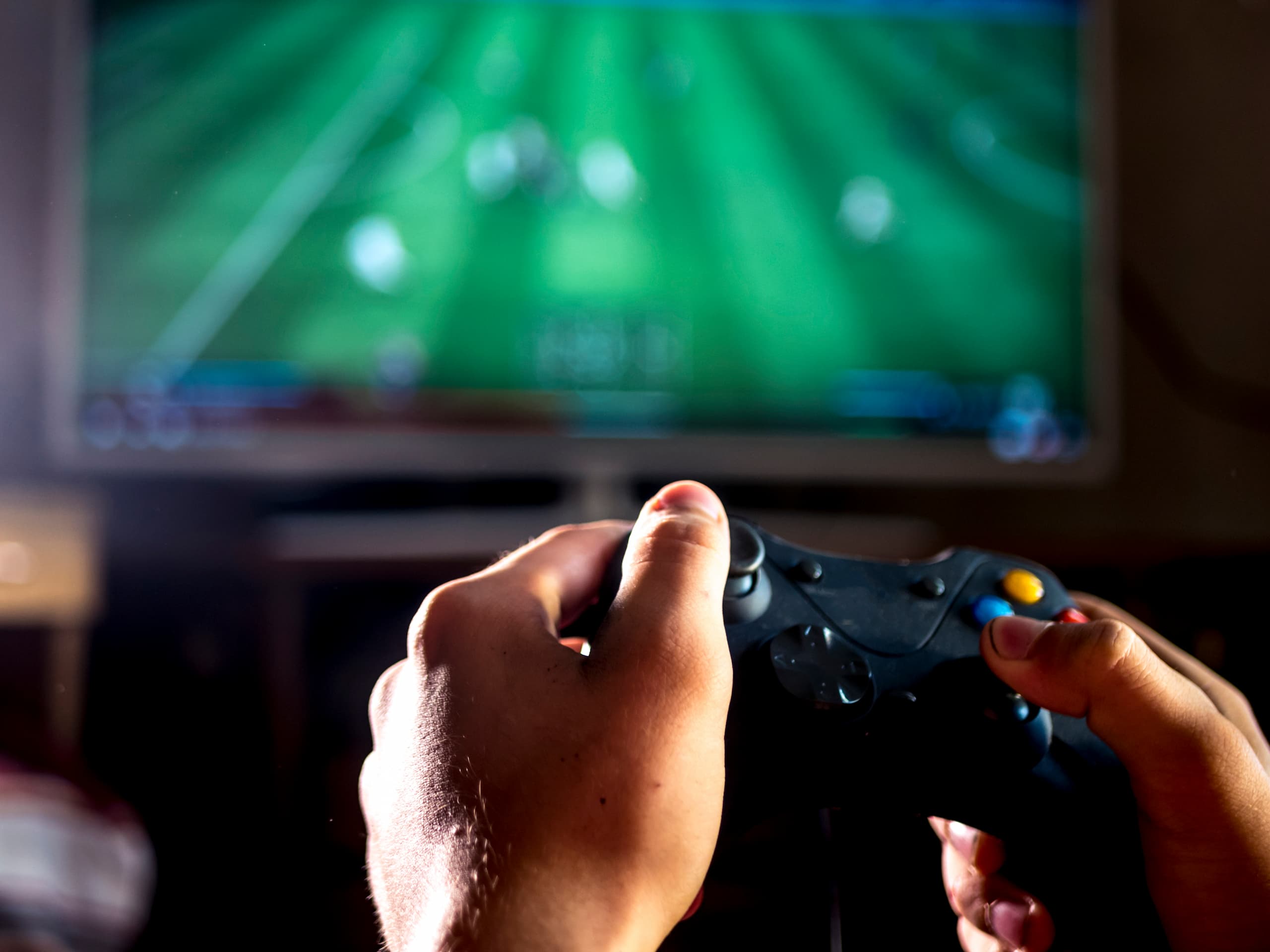 A playroom is a great place for entertainment. It could be a children's playroom with buckets of toys and board games. Or It might be a more mature room with a TV and a large number of video games. Whatever your playroom looks like, it would be very easy to make it multipurpose.
One of the best Murphy beds for your playroom would be a sofa Murphy bed. This way, you would have a comfortable sitting area and a quick and easy place to sleep for you or your guests. You could even pick one with storage. This could help you keep the room mess-free and much more organized.
The Room of Possibilities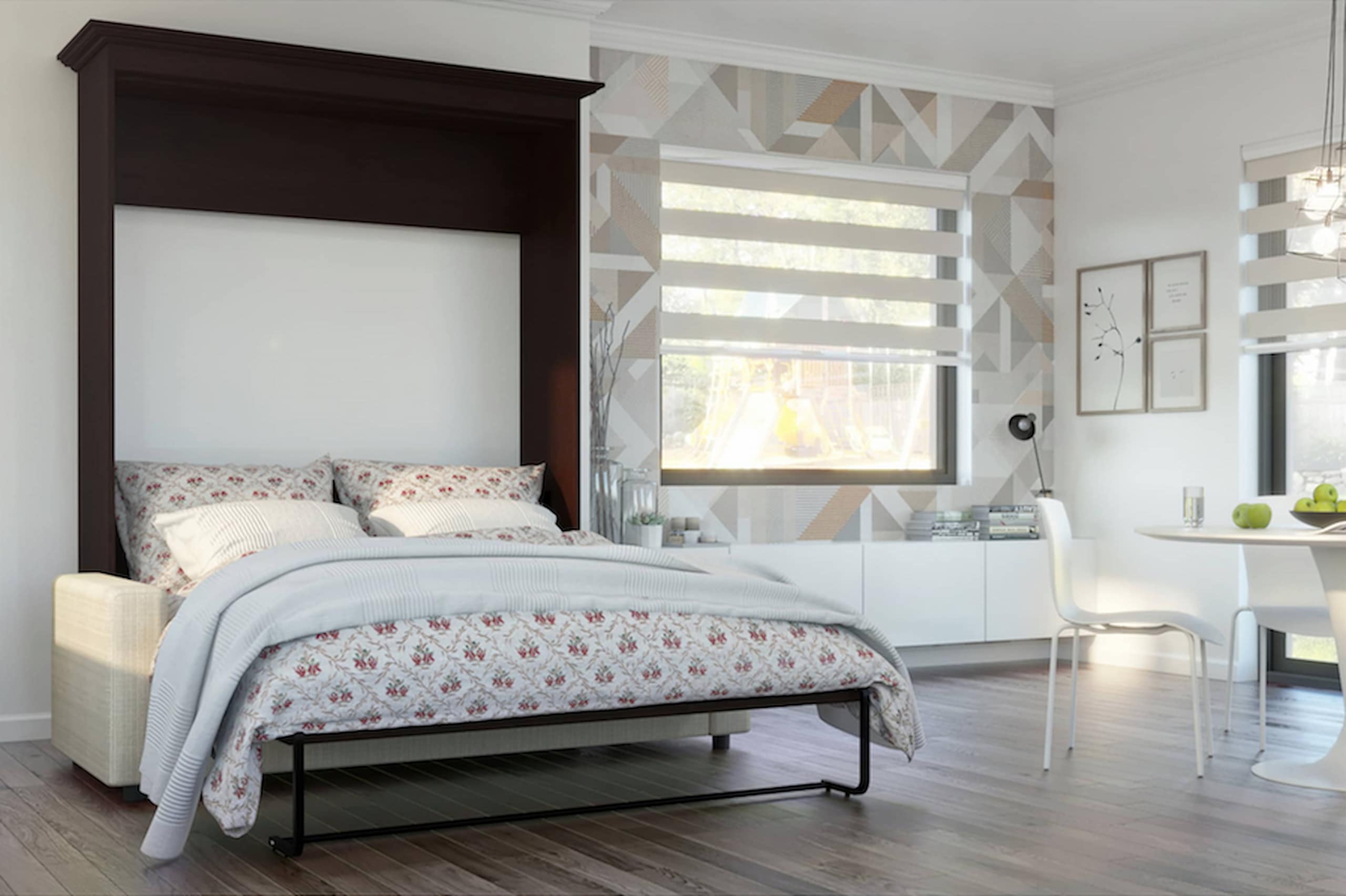 Most of our other suggestions were for extra rooms that not everyone has. You might think that, without any of these rooms, you can't have guests over. Have you thought about using a common area like your living room?
The best Murphy bed for your living room depends on the space you have and what you need. You could go with a simple, compact cabinet bed. To spice things up, you can even add some decorations on top. If your living room and your kitchen are both in one big open area, a cabinet bed could easily define the different rooms.
There are other ways to add a bed to your living room. A sofa Murphy bed is a great idea. You have two big pieces of furniture in one. No need to buy a separate couch. Some come with shelving units if you need more storage space. Bestar has many styles and colours so you can find the one that will fit with your decor.
Of course, if you prefer more options, a Murphy bed with a bookcase or with shelving units could be perfect for you. Such a piece will provide you with an array of ways to store your personal items and decorations.
Indeed, you can find the best Murphy bed for each and every room in your home. You can even add matching shelving units for some of them after you get the bed. With Bestar's many configurations, you will find the style and design that will be perfect for your space.
Categories
Home