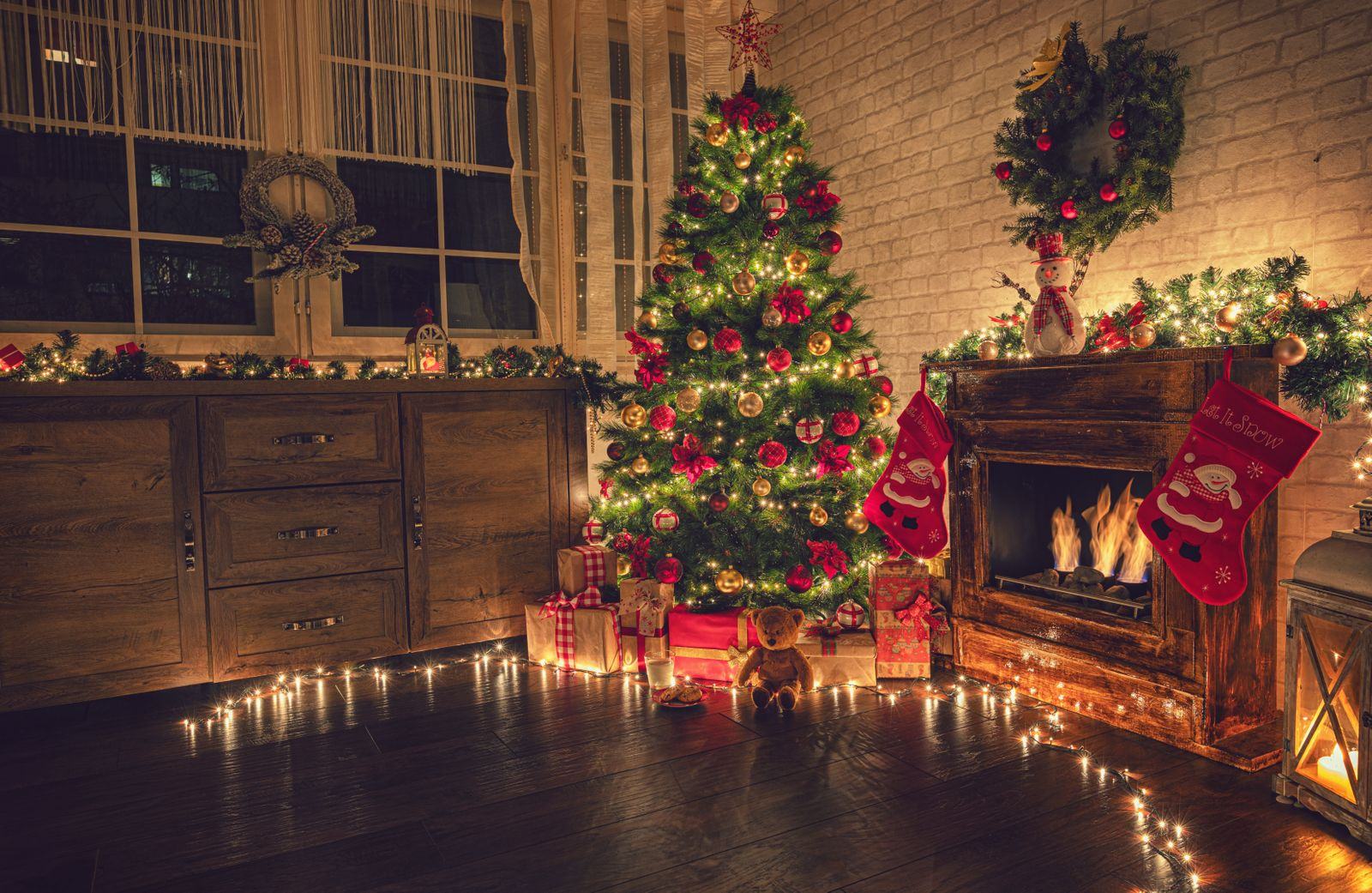 Yes, fewer people get to appreciate your Christmas decor in person this year – but it doesn't mean you have to skimp on your holiday decorating!
Decorate for you and your homebound bubble this Christmas! This year, in particular, should be one where we embrace all that's festive — the lights, the whimsical knickknacks, and all the magical details – to create a fun and memorable season despite the strange and surreal circumstances.
As this trying year draws to a close, we're all in desperate need for good cheer and celebration. With the holiday season upon us, there's no better time to boost morale and spirits after such a stressful year.
This year, Christmas will likely be less about the gifts and more about our feelings: gratitude, appreciation, and love for family and our closest friends, and the comfort and warmth of home. It will be a more intimate celebration where we experience the wonder and magic of the season in close quarters with more time spent in and around our homes.
In anticipation of a very different holiday season, it may be that ramping up rather than paring down the Christmas spirit and decor is just what the doctor ordered. A wonderfully colorful, bright, and festive way to close out what has been a long and challenging 2020.
To help you create a festive family space, here's a little creative Christmas inspiration:
Christmas Baking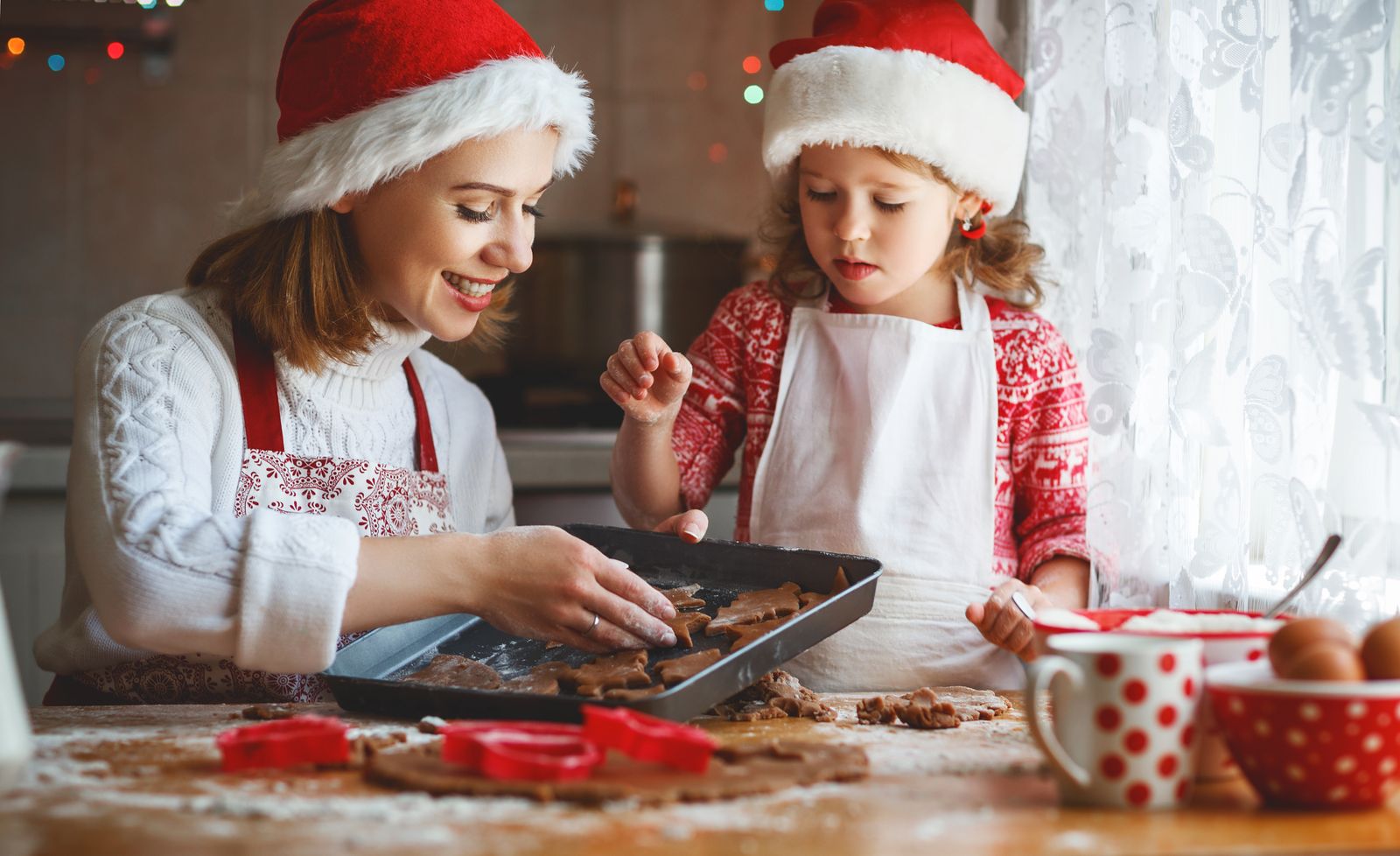 While not a decor trend per se, Christmas baking is sure to anchor much of your celebration this year. Even more, perhaps, than years past. In fact, searches for Christmas and Holiday-related baking ideas on Pinterest increased a whopping five times the typical volume compared to December last year.
A trend this year is gingerbread, but with new takes on this old favorite. Gingerbread men and houses are a classic when it comes to Christmas, but this year you will see a surge of playful pastels and fun colors. Think cupcakes, ice cream cones, marshmallows, and all the tasty treats that will make your Christmas baking that much sweeter.
A simple and inexpensive task, baking offers enormous returns for a minimal investment. It's a holiday activity that inspires so many feelings of comfort and home. As we create new, sweet memories with our children, we are reminded of our own childhoods and family traditions.
Winter Neutrals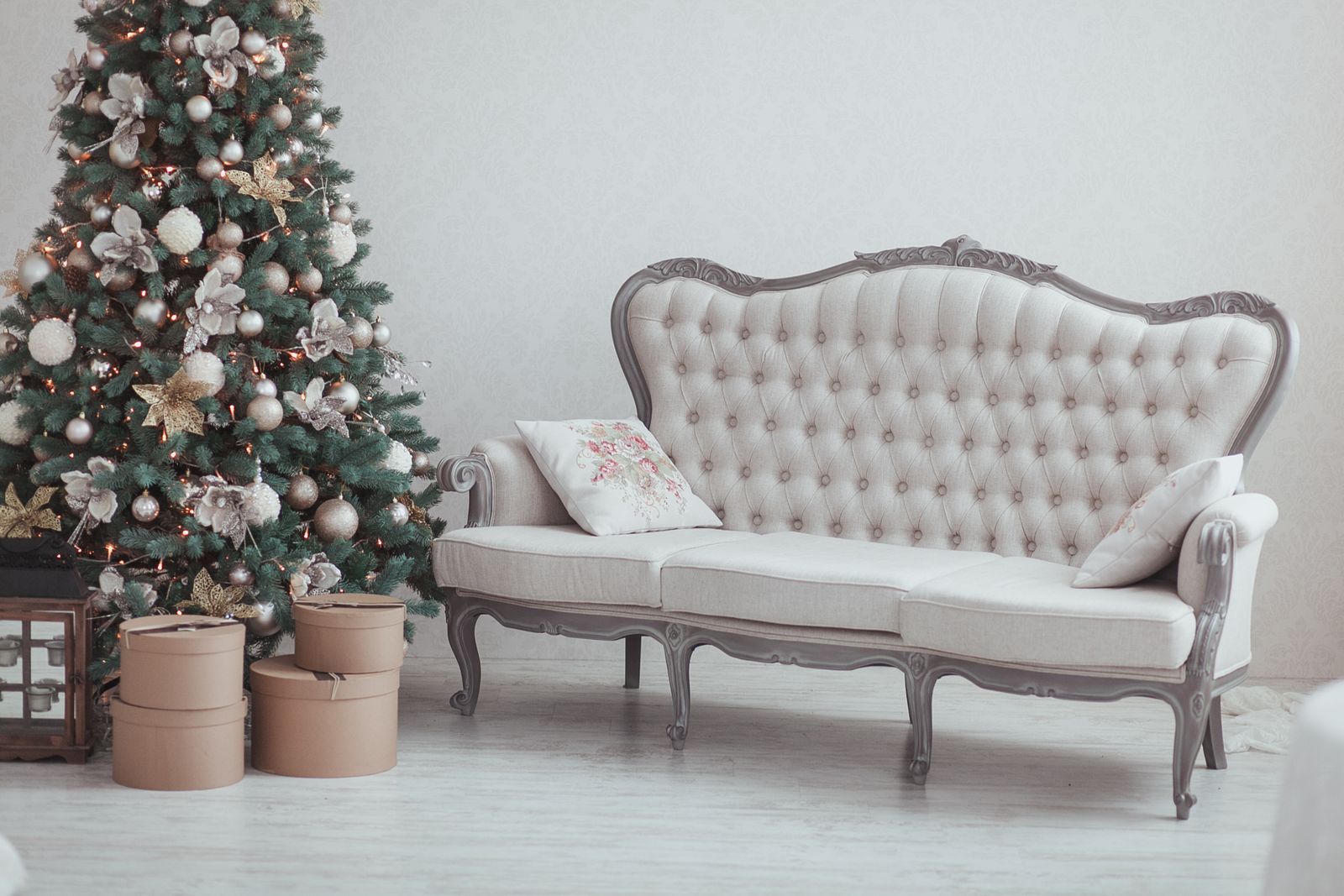 Whether it's trendy mid-century modern grays or traditional farmhouse whites, neutral colors are dominating current interior design style. And our hunger for soothing neutrals extends to Christmas decorating, too.
It makes sense that a more neutral color palette would take hold for the holidays. Soft grays, warm whites, and what is referred to as 'greige," provide a sophisticated and even glamorous feeling, even if you tend towards a more rustic version of the aesthetic.
As you move away from the traditional red and green of the season, white, gray, navy, black, tones of natural wood, and other shades can look just as festive as the conventional standbys. And, while you may not want to stray too far from your existing color and decor style when you dress up your home for Christmas, you might want to consider a bit more of a sophisticated and glam holiday decorating trend – platinum! The neutral of choice in industry circles.
Platinum is a soft tone that sits between gold and silver. So elegant for decorative accents, it works well with just about any color — navy, red, taupe, black, blush and many others. Platinum and ivory make for a tremendously glamorous combo, and it pairs beautifully with rustic wood accents to provide a wonderfully rustic elegance. The perfect Christmas neutral, platinum is very versatile and is sure to complement your holiday style – traditional, contemporary, or otherwise.
Farmhouse Style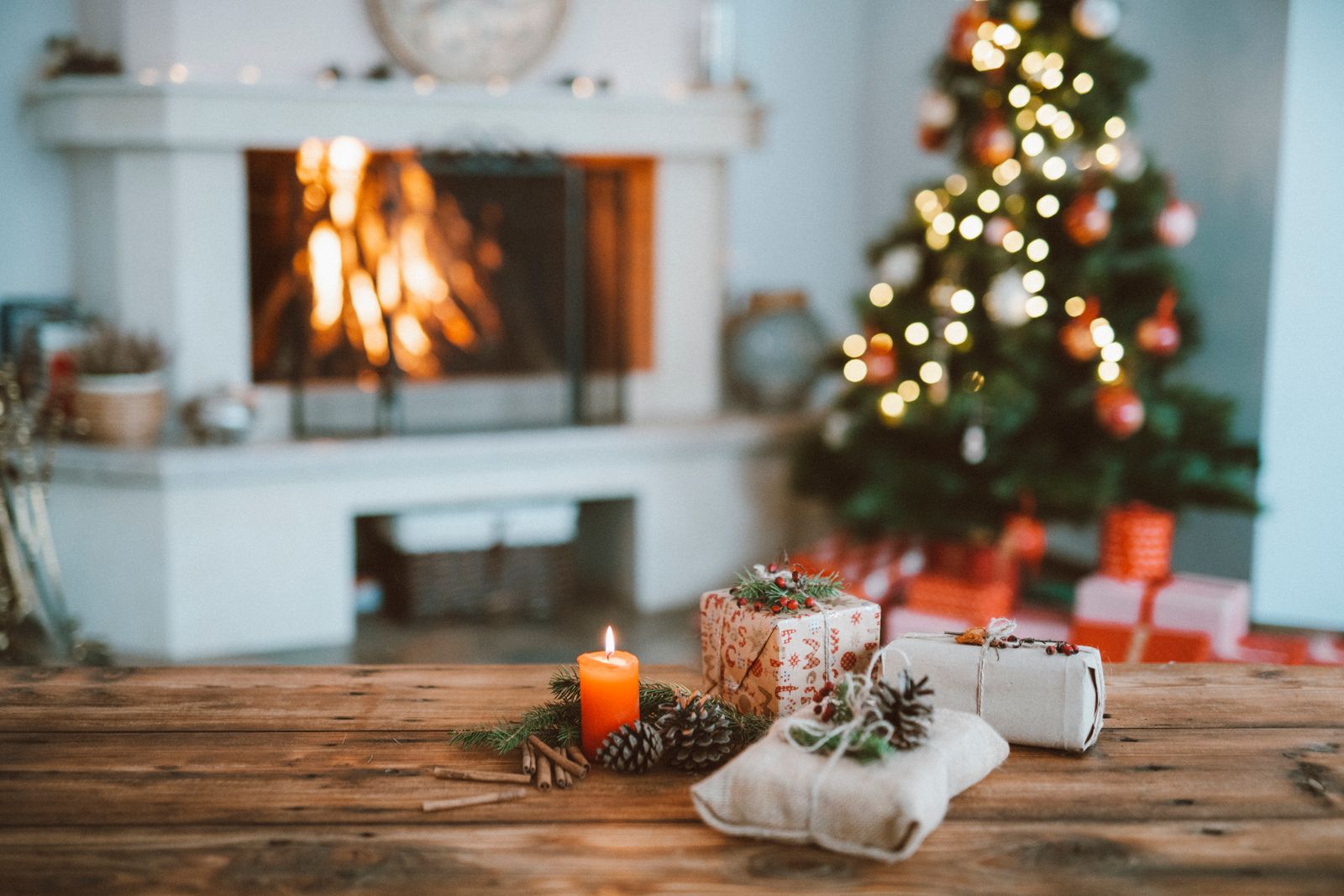 In the spirit of neutrals, farmhouse Christmas style taps into our need for the traditional, even if we give it a more contemporary twist. It's also gaining in popularity. According to Google Trends, internet searches for farmhouse Christmas ideas have been increasing 900% over the past five years or so.
Farmhouse decor is all the rage and is perfect for Christmas as it inspires a sense of warmth and familiar nostalgia. Elements of farmhouse style include, of course, a more neutral palette, but also delicious rustic details like winter berries, natural wood, cozy plaids, and aged, patina-finished metals.
Practical Comfort for Overnight Guests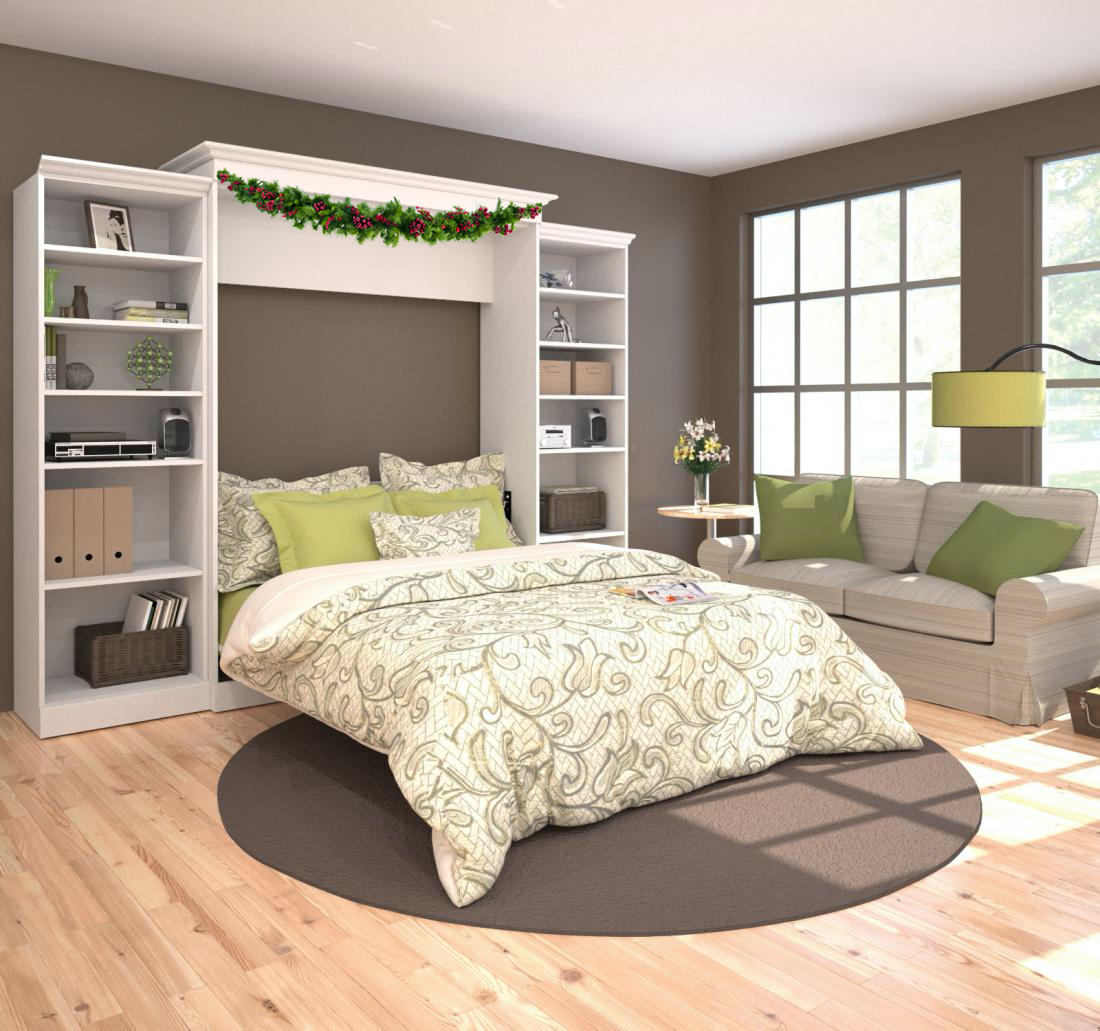 Within your bubble and depending on your local regulations, of course!
Whether after a late night baking spree or an evening with a little too much Christmas cheer, keeping family and friends overnight shouldn't be an inconvenience for you or them.
Perfect for a home office conversion or a guest room, big or small, the ease and style of a Murphy Bed will provide the perfect sanctuary for anyone who stays the night. And it folds away seamlessly upon your guest's departure.
Space saving and stylish, a wall or Murphy Bed takes up very little square footage in the room and is entirely out of the way when not in use.
Don't forget to add some pretty Christmas dressing! Add a cedar or pine garland strung with white twinkle lights across the top of the bed cabinet for a festive, warm, and cozy holiday feel.
DIY and Economical Decor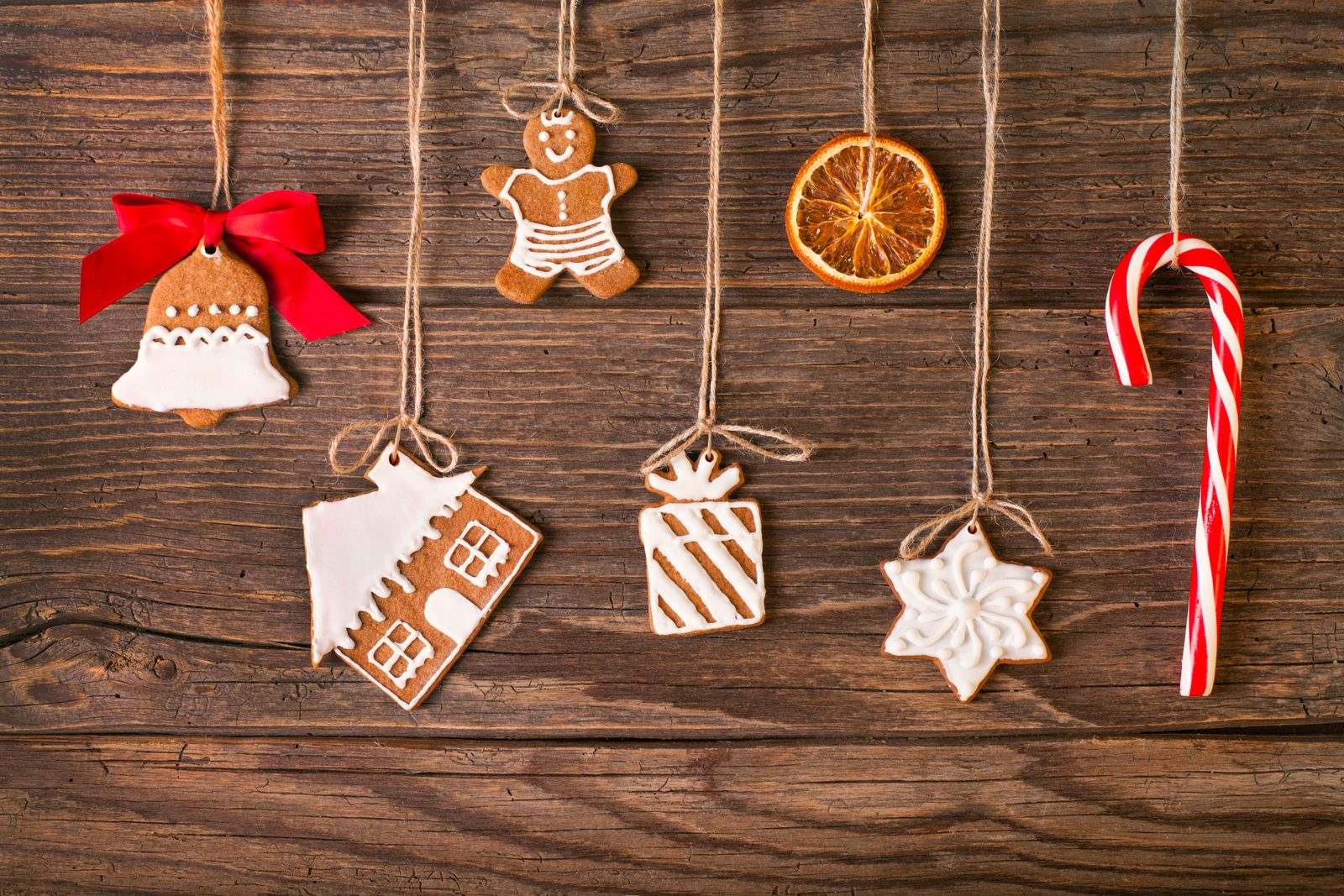 Christmas decor for 2020 doesn't have to scream sophisticated glam. This year, DIY homemade Christmas decorations are super trendy. Why? Because it's just one more thing for kids and families to do together and share this special time of year.
Practical and easy, many decoration projects are great for the whole family, young or old. It's also super economical!
So, this year, rather than spending a lot of money to deck out the house, consider the range of ways you can reuse, repurpose or create, with your own two hands. Enjoy unique, spectacular, and festive decorations made by your family.
Crazy for Nutcrackers!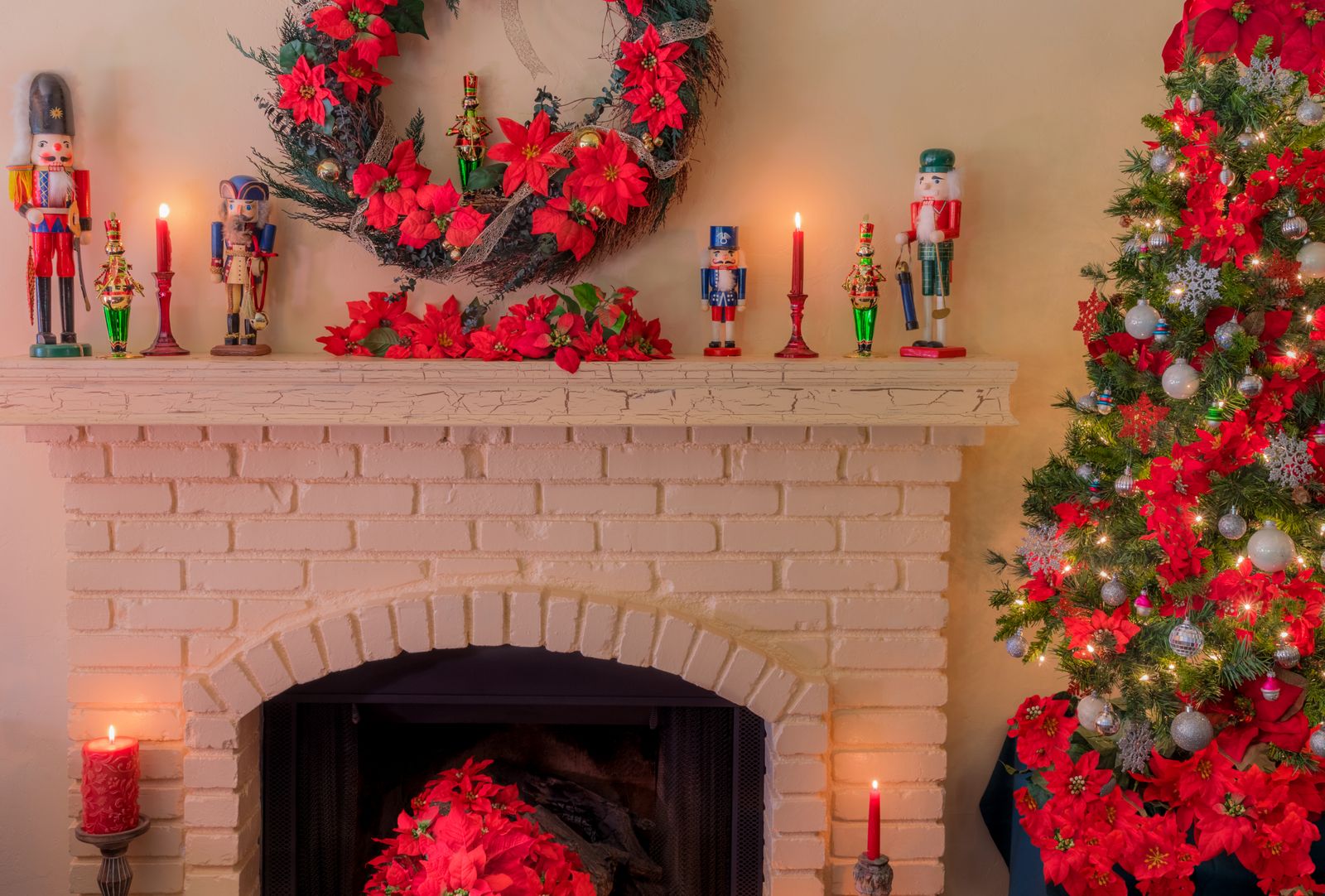 A popular holiday item that has been part of seasonal decor for generations is the nutcracker. These little ornamental men are seeing a bit of a surge this year. Consider Christmas 2020 to be nutcracker-inspired!
Elegant, albeit whimsical, nutcracker-themed decor utilizes the conventional Christmas colors of green, red, gold, and navy.
Place small nutcrackers into your tree, set larger versions as a collection on shelves or individually to dress up a corner of the room. So familiar, nutcrackers inspire a feeling of old-time European Christmas – and dreamy visions of sugar plum fairies, magical feasts, and the playful spirit of holidays.
Front Door Decorating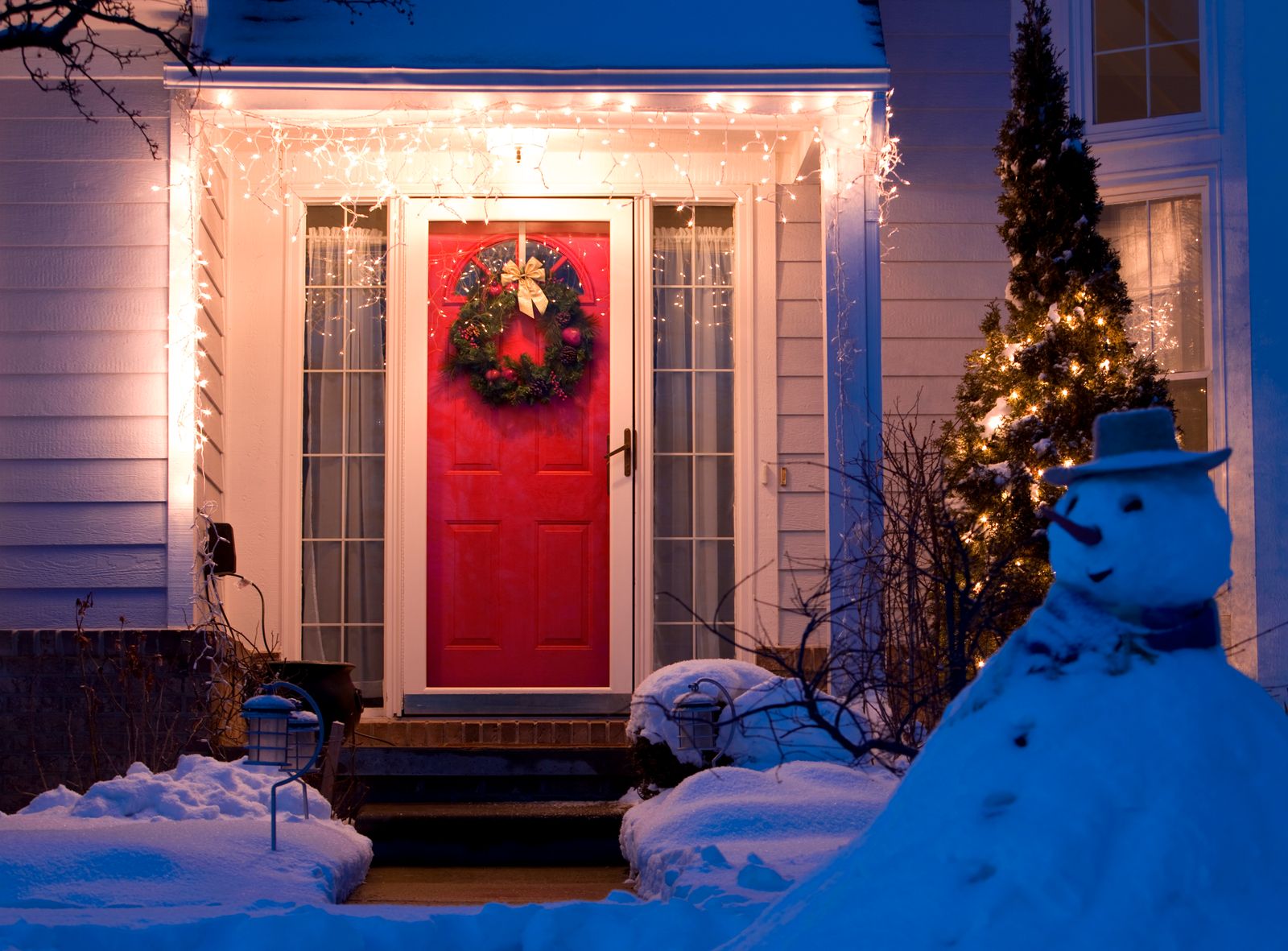 We may not be able to visit one another's homes this Christmas, but thanks to the popularity of front door decor, we can still share the spirit of the season with our neighbors and passersby.
Your front door is a great way to express your unique style and holiday cheer to your community as you stay indoors this Christmas. And door decorating is hugely popular in 2020. According to Pinterest, searches for 'Christmas door decorations' are up 125 percent from years past. Great news — we can look forward to a lot of wonderfully festive front door displays!
Nature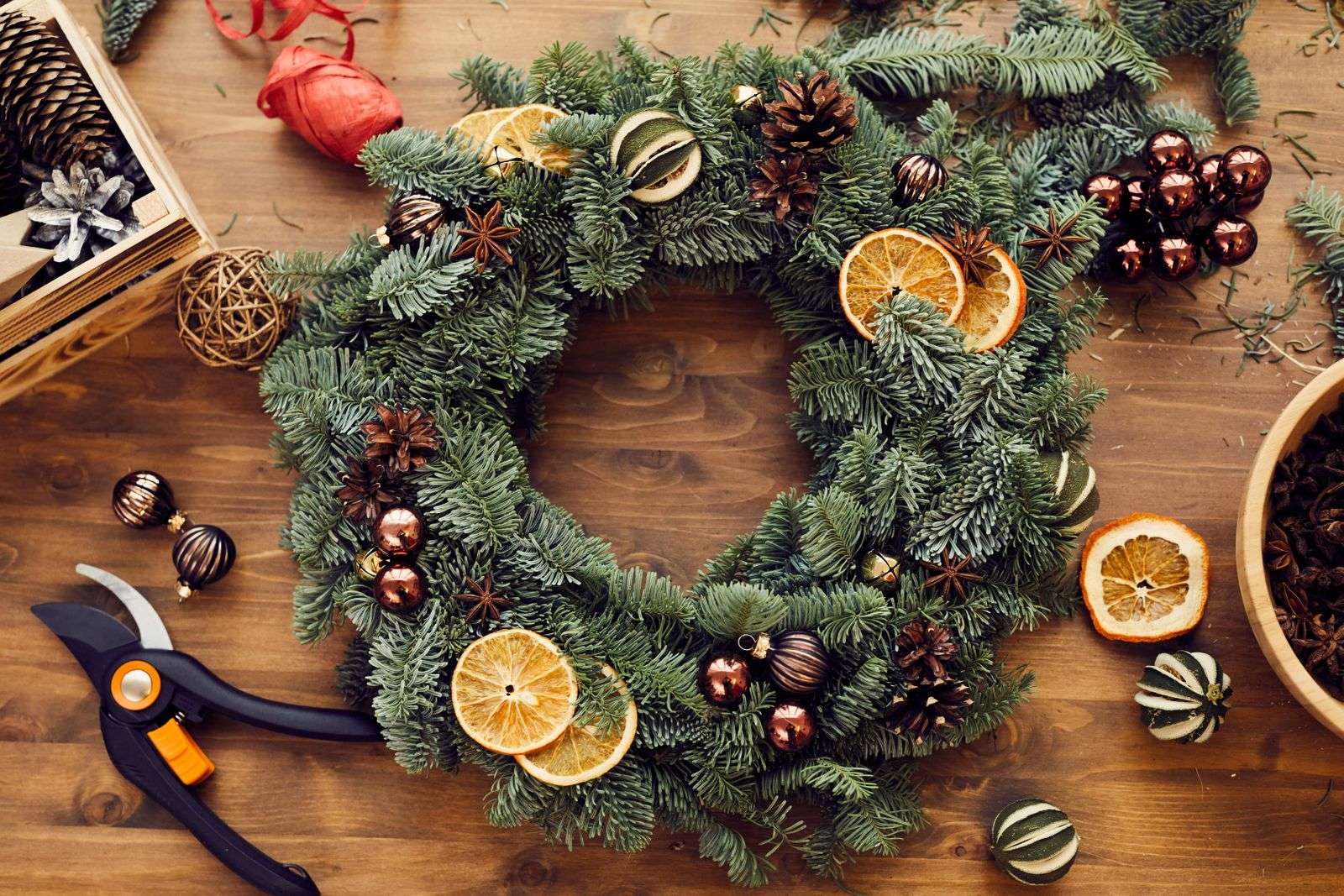 Nature has always been, and will continue to be, a huge part of Christmas decor — think of the Christmas tree, after all! But there are so many other ways to bring nature into our holiday decorating — fresh wreaths, bough arrangements, and natural wood decorations.
String garlands of green boughs above your door or affix them to your staircase, hang a festive wreath or place a centerpiece of branches, berries, and bows on the dining table.
It's those touches from nature – raw wood, fresh greenery, and dried fruit and foliage – that help create warmth, coziness, and beauty in our homes, even if it's sub-zero outdoors.
Nordic Decor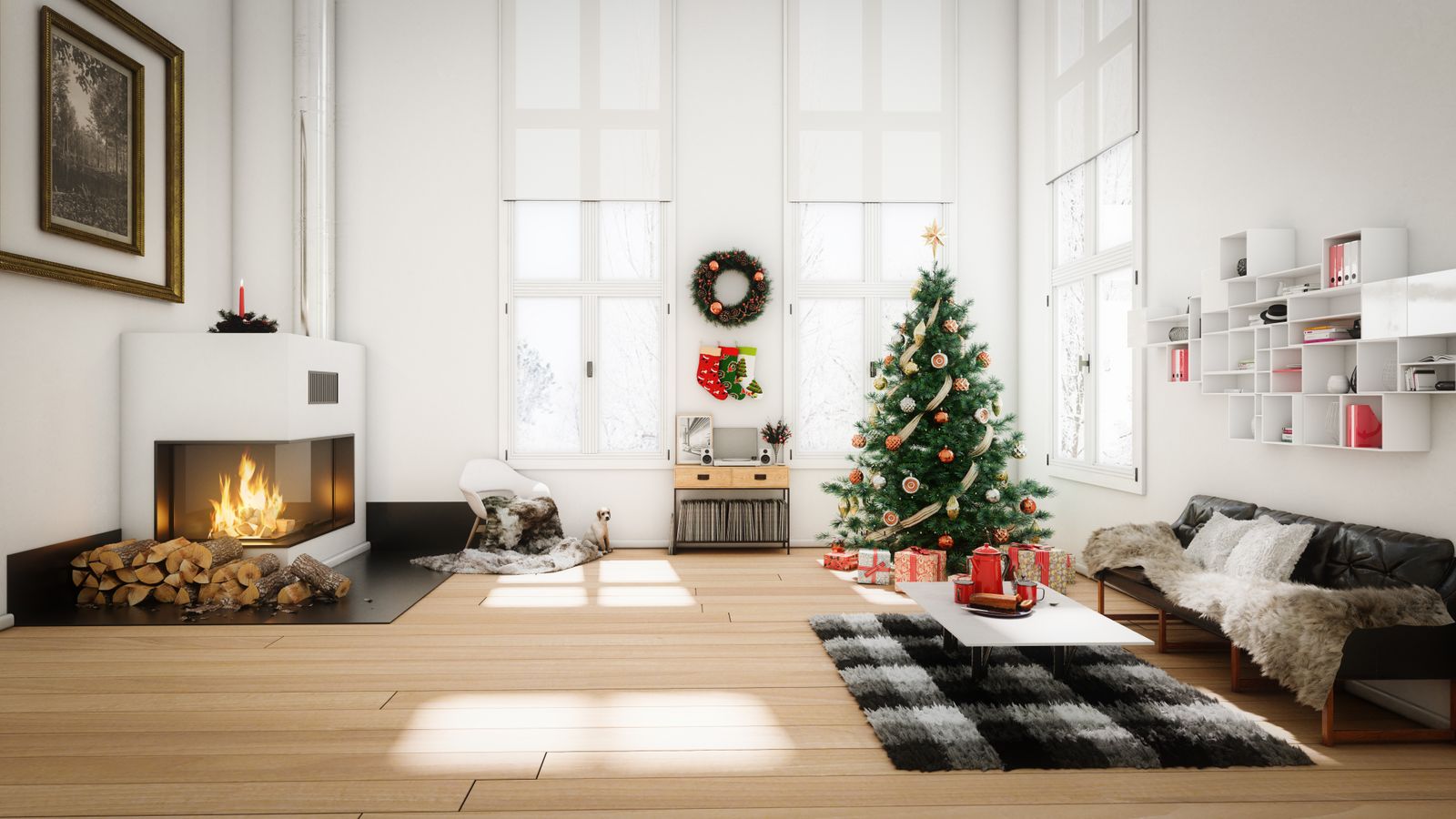 Neutrals and nature bring us directly into the realm of Nordic or Scandinavian design. Nordic decor prioritizes simplicity, minimalism, and function.
Like Scandinavian furniture, Nordic Christmas decor is all about clean lines and simplicity. And an abundance of white! With a focus on natural materials and natural light, a Scandinavian Christmas encourages the Danish concept of Hygge (pronounced "Hoo-guh") – simple, cozy pleasures and no fuss.
Lit candles, strings of small white lights, soft fabrics, elements of nature indoors, decorations made by hand and items that you actually use, all contribute to beautiful effect, Nordic Christmas decor.
Vintage and Traditional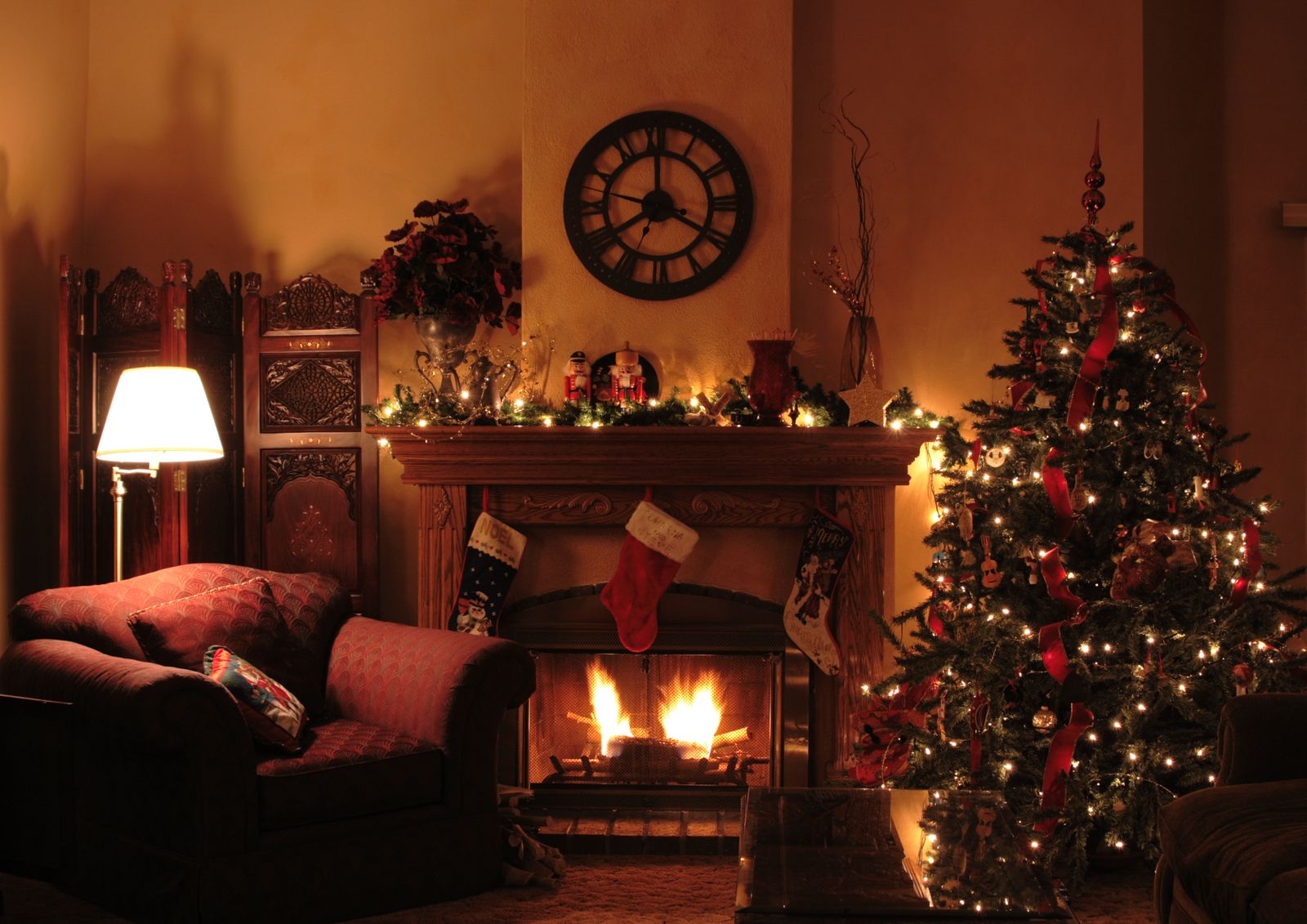 Christmas is, by its nature, a very traditional holiday. From the wonderfully old-school Christmas tree to the traditional family Christmas dinner, we yearn for the traditional at this time of year.
Just consider the folk art we favor in our Christmas puzzles, art, and decor — Thomas Kinkade and Norman Rockwell, as only a couple of examples.
More traditional Christmas decorating is often green, red, and white. And many of us are still drawn to the familiar wintery, holiday feeling it provides. It's more than just that distinctive combination of colors, however. It's the warm fuzzies the season inspires, regardless the colors with which we choose to decorate.
Our current times are likely going to reinforce our need and desire for the traditional this Christmas. Many will experience a yearning for safety, the security of family, and just plain old easier times — and flashbacks to our own childhoods and a simpler era.
Categories
Home