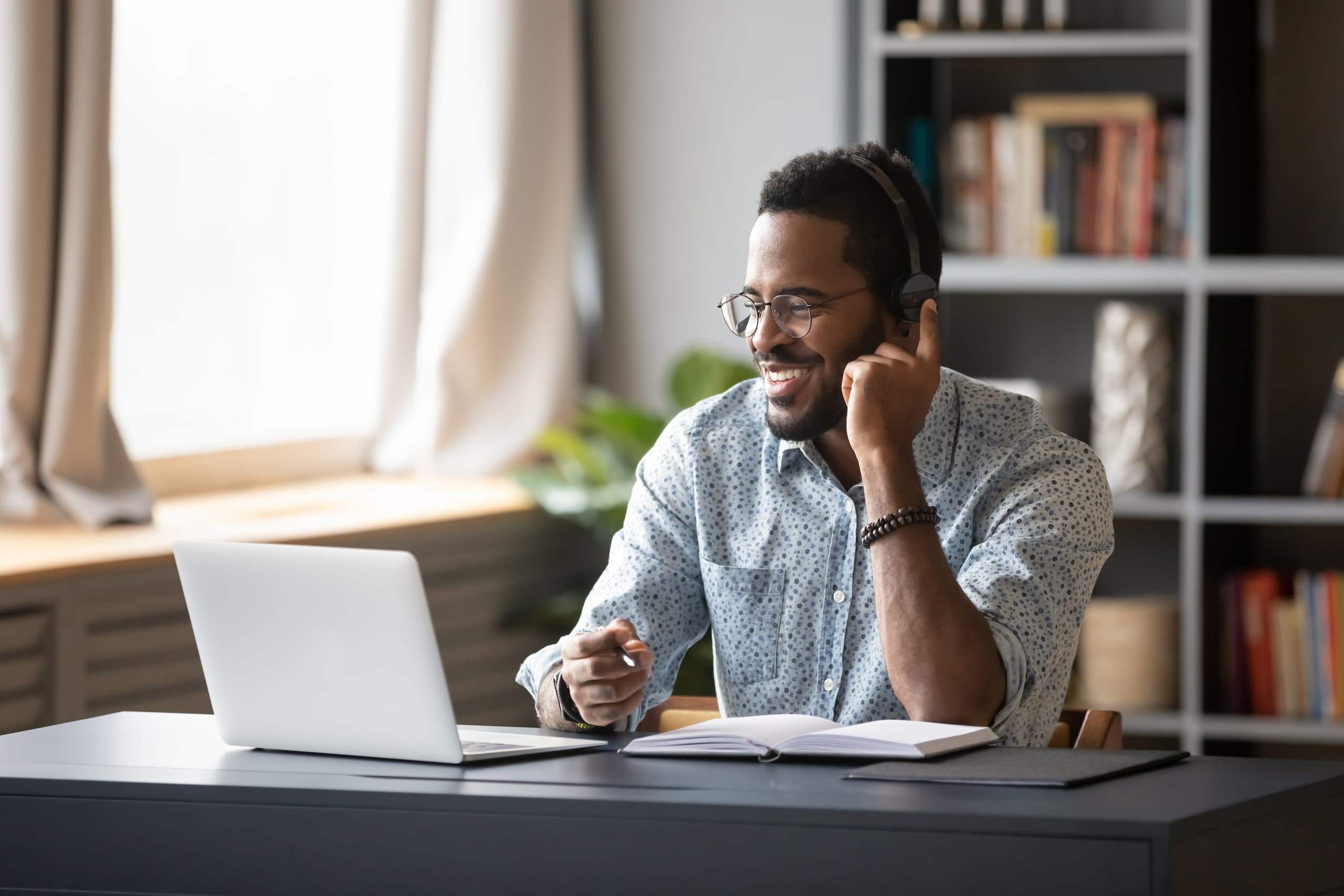 Without an appropriate work-from-home setup, you can't develop a good work-from-home routine. It's as simple as that. Thankfully, we're here to guide you through tips and advice on how to create the perfect work-from-home routine so you can tackle those long work shifts with success. 
Investing in good work-from-home furniture is obviously a big step to achieve a great work-from-home routine, but there are other factors to consider too. Let's dive into some steps to take into consideration and answer some questions you may have.
When Should You Wake Up?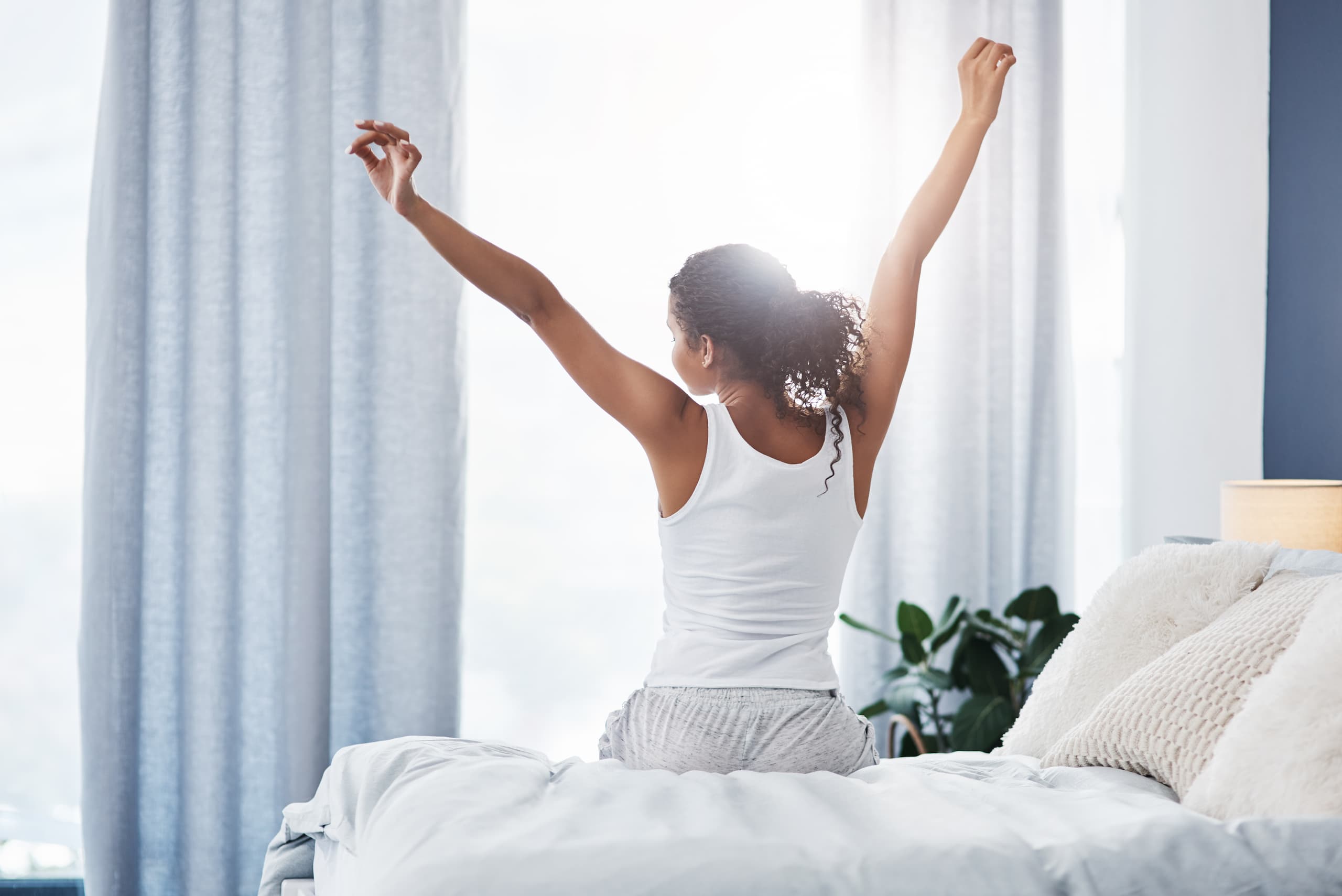 Working from home means getting some extra hours of sleep, isn't that right? We all love the practicality of waking up and not having to get ready, leave the house, spend minutes or hours in traffic or on public transport. Working from home definitely maximizes your free time and your precious sleep.
Of course, we all love to sleep in, especially those of us who are night owls. While everyone has their own circadian rhythm, and waking up early is harder for some, we recommend starting the day by waking up a little earlier than when you clock in. Assuming you start work at 8.30 or 9 a.m., we recommend waking up at least an hour before you start work.
This can allow you to have your morning routine before you start working, ergo, some time you can dedicate to yourself. Not to work emails, meetings, and daily tasks, but to do the things that can help you set yourself up for a fantastic day. Here, there are no correct or wrong answers, just what works for you.
Let's dive deeper into possible morning routines together.
Possible Morning Routines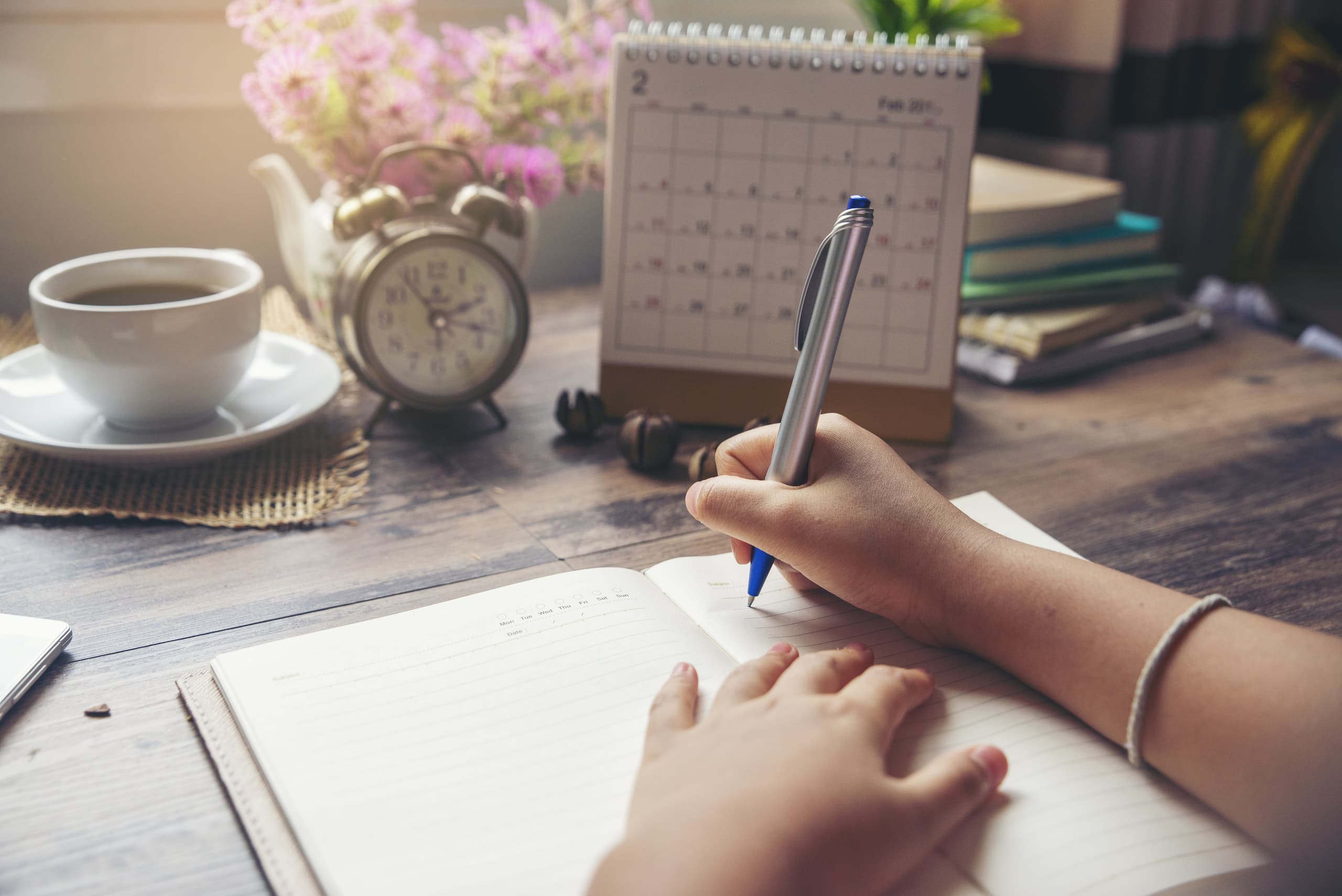 Are you having trouble thinking about the ideal morning routine? Do you dread those Instagram-perfect videos where people seem to be able to do it all before even starting work? Do not stress. Your morning routine doesn't have to be impossibly complicated, not at all!
You can simply make a pledge to yourself to start each day by drinking a nice glass of water. Or taking two minutes to write down — either on your notes app or a journal — a few things you are grateful for.
You can, of course, do some stretching if it's something you like. Or do some yoga as well. And even here, don't feel overwhelmed by how difficult it might seem to fit this into a brief morning routine. It doesn't mean you suddenly have to become a yoga guru and practice from when the sun rises until you clock in. You don't need to bend yourself backwards and fit in impossible stretching routines, either. A few minutes a day is already enough!
Here's a possible morning routine:
Wake up an hour before your work shift.
Take a shower or wash your face and take a few minutes for self-care and skincare.
Drink a glass of water, brew coffee or tea, or have some juice.
Write down a couple of things you are grateful for, or a small list of daily to-do tasks (you can also do this the night before).
Stretch for a few minutes before work or do a small yoga routine.
Eat a yummy breakfast, and you're ready to start work!
Of course, if stretching and yoga are not your thing, you can also read a few pages of your book, listen to the news, or a podcast, or some music. It really depends on what you like and prefer, but please, don't feel overwhelmed! You can definitely squeeze in a nice morning routine to start your day on the right foot before your upcoming shift. Working from home can be stressful after a while, so we must do everything possible to make the day better and gain productivity.
Breakfast: The Most Important Meal of Your Day!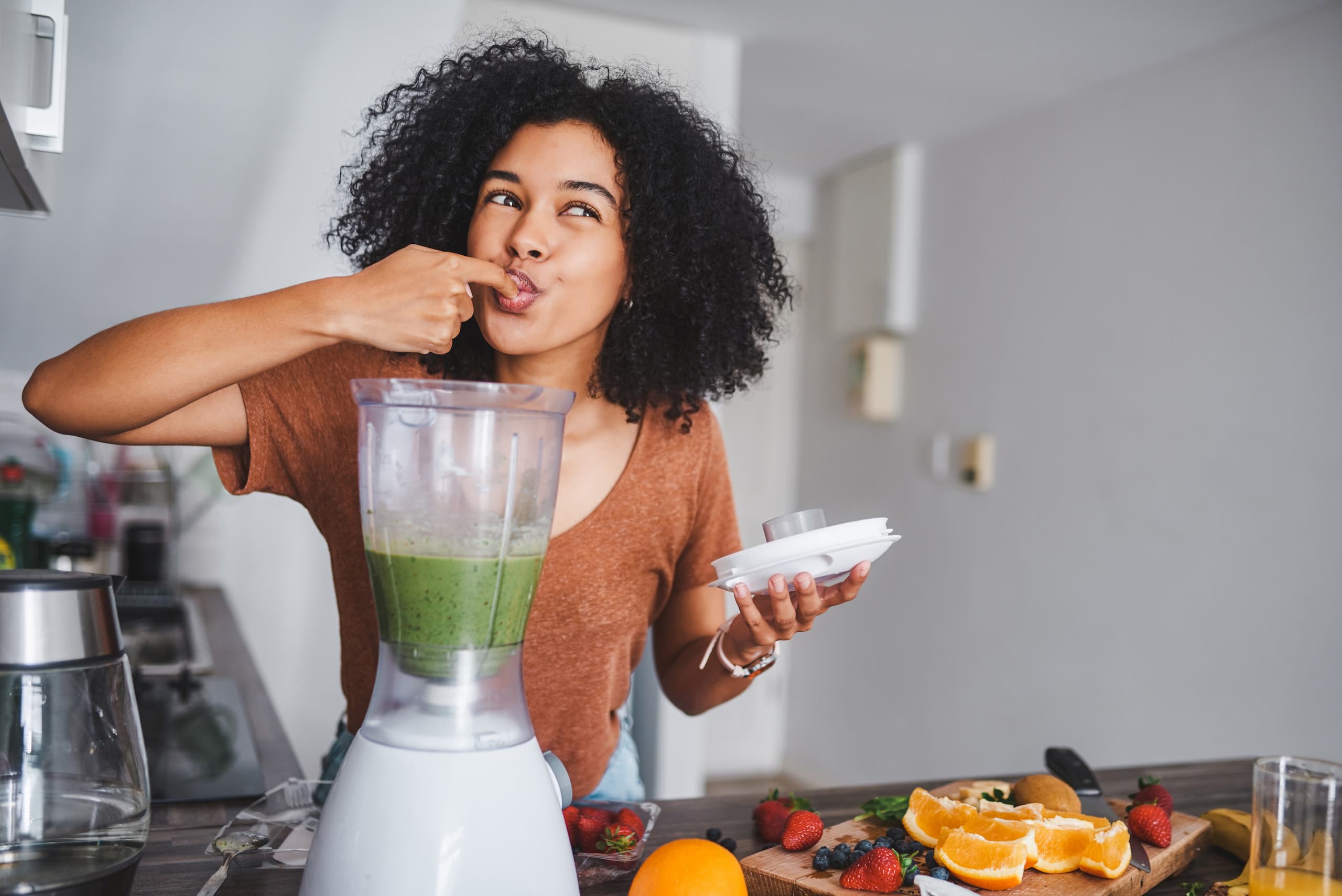 If coffee is all you need to get going, we understand that. You're not alone! According to statistics, nearly a quarter of individuals in the United States skip breakfast.
However, let us reiterate the importance of a good breakfast to start your day. Your daily work-from-home routine should definitely include a nutritious breakfast. It can drastically change your mood and productivity throughout the day!
According to several studies, eating breakfast gives you energy, reduces the risk of diabetes, improves heart health, and reduces brain fog. Think about it: it's a lot easier to focus on your tasks when your stomach isn't grumbling, right?
Again, it doesn't have to be anything complicated. Whichever breakfast you like will be better than having plain coffee or tea. A few examples of yummy breakfast options are a smoothie (either freshly prepared, or a frozen one you can top up with milk or juice for an easier start), oatmeal, which also takes a minute or two to prepare, scrambled eggs, or a nice croissant.
All of this will take a few minutes out of your day — well, unless you prepare a very complicated smoothie, but you don't have to — yet the result will be amazing. Try it for yourself, you'll see how life changing a good meal at the beginning of your day can be!
Take Regularly Scheduled Breaks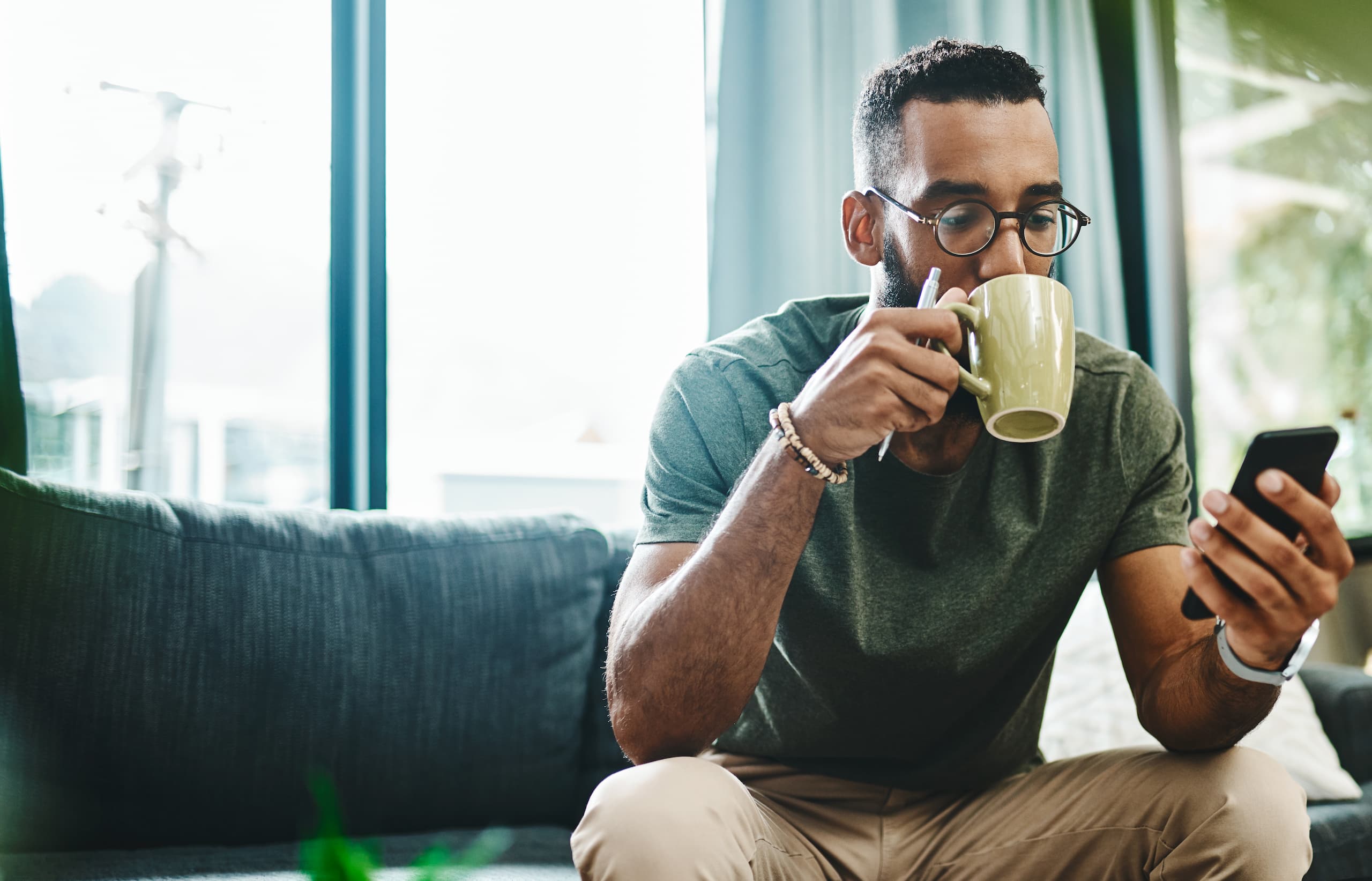 Another important thing to do in order to ensure a good work-from-home routine is to take breaks. Yes, regularly scheduled breaks just for you!
We know it can be hard to remind yourself to take a break. You must be full of daily tasks, and it's normal to feel like you want to finish them before taking a small break for yourself.
However, regularly scheduled breaks are essential if you want to have a productive day. Even a small stretch, a glass of water, or simply turning your eyes away from your laptop for a couple of minutes can be helpful to regain focus over your existing tasks.
One way to ensure you never forget about those precious breaks is by setting alarms on your phone. This way, even if you're completely absorbed in your daily tasks and forget to get up, you will be reminded it's time to take a few seconds for yourself.
You can also set your work area in a way that will help you remember to take a break from time to time. For example, you can add a bar cabinet or a small credenza to set up a station for snacks or coffee. A great visual reminder of taking a minute or two for yourself might help you take your well-deserved breaks.
Get Some Stretching and Activity Into Your Day!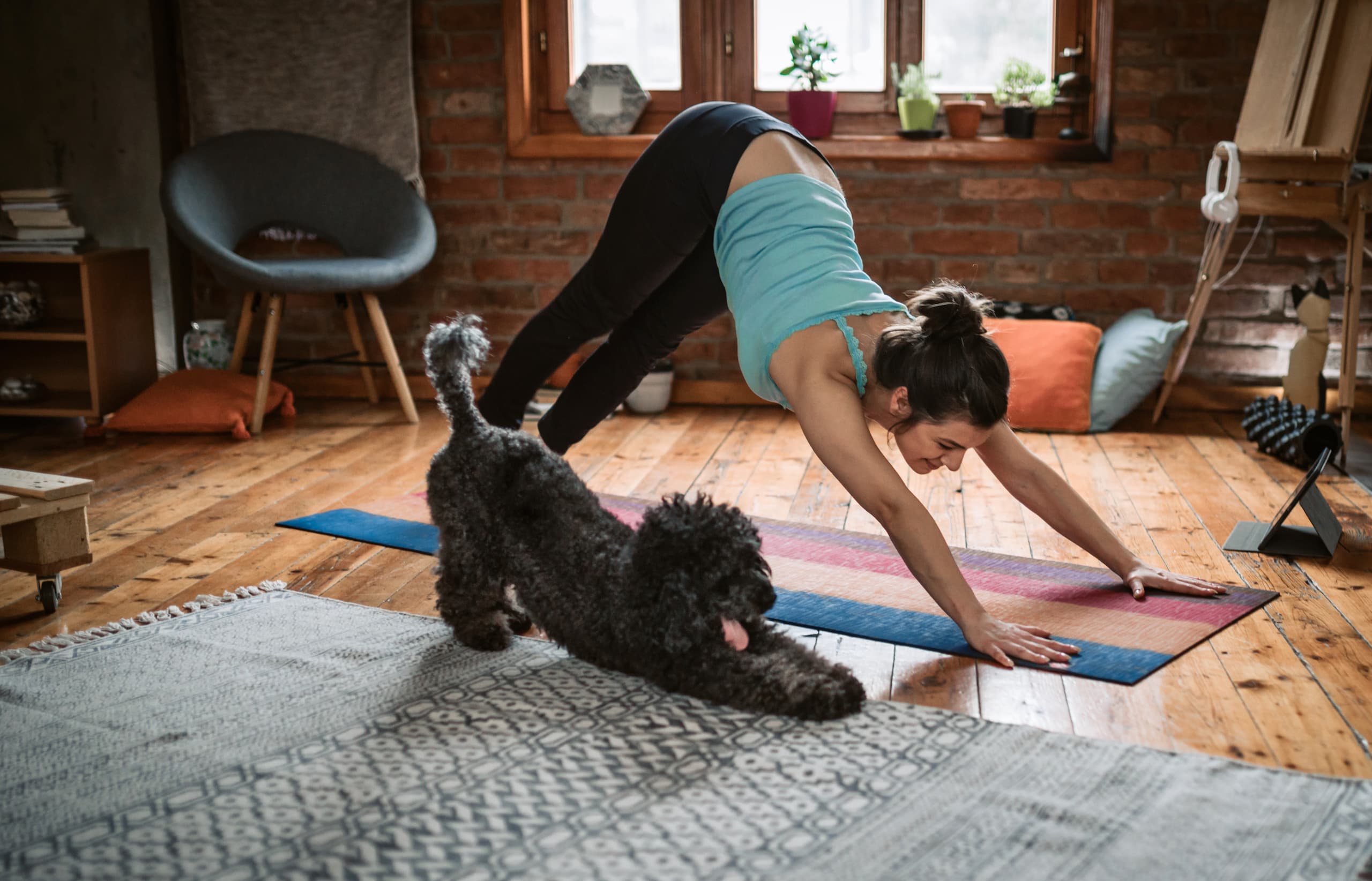 We know that exercise first thing in the morning is not for everyone. It's understandable! It's definitely not easy to muster the courage to do physical activity when you're struggling to wake up and start the day. However, there are easy ways to get some exercise into your day when you work!
You can squeeze in some much-needed exercise in your work-from-home routine. How? An L shaped standing desk can help you achieve that. And while this is no small desk, it's possible to make it fit into a small room, too!
An L shaped standing desk is the perfect solution for big and small homes alike. In a smaller space, it can easily fit in the corner, liberating space at the center of the room and allowing you to keep your room open and organized.
While waking up early and stretching or exercising might not be for everyone, an L shaped standing desk can help anyone get that much needed exercise in. Whenever you feel tired of sitting in the same position all day, just stand up and adjust your desk accordingly. Our standing desks are electric, which means you can preset your favorite settings and simply change the height of your desk with one push of a button.
This is a truly wonderful solution if sitting all day is having a bad impact on your comfort and mood. At the end of the day, not everyone will have time to go to the gym and get hours of physical activity in when daily tasks and other priorities take up so much time. However, you can easily keep active by sneaking in a stretch or two during your remote work shift by standing at your L shaped standing desk.
How to Set Your Place Up for the Perfect Work-from-Home Routine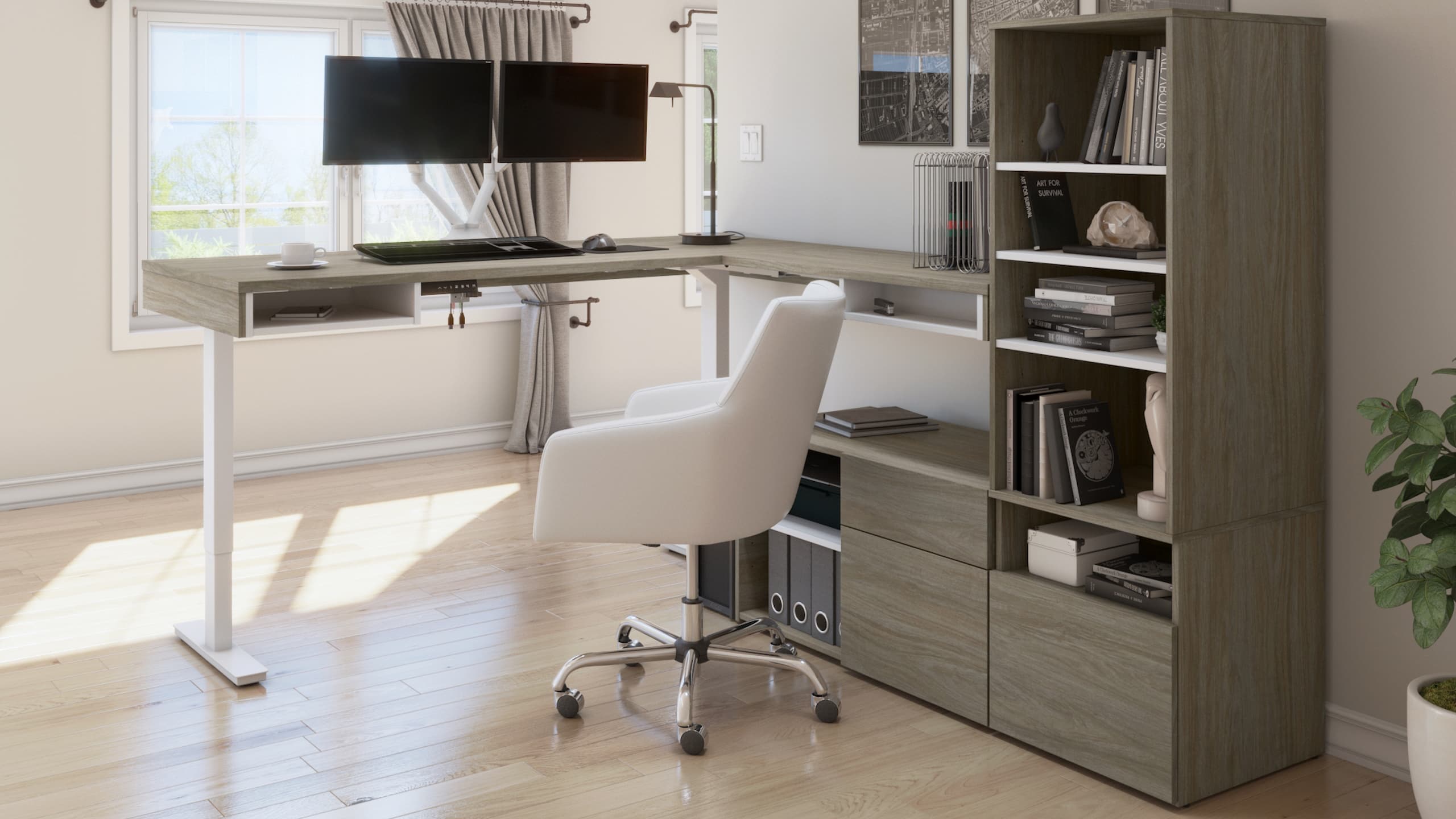 Work-from-home furniture is a major part of setting your space up for successful work-from-home shifts. Think about it: can you really seize the day and tackle your multiple projects and tasks when you sit uncomfortably at work? Probably not.
Therefore, investing in great work-from-home furniture is always a good choice for anyone working remotely. Makeshift offices might seem enticing, but trust us, they don't stand the test of time!
Even if being snuggled up on the sofa with your laptop might seem cozy, your back and your neck will surely disagree. It's important you sit comfortably, have your back and neck supported, and work in an ergonomic setting.
There are many options to choose from when picking out your work-from-home furniture, depending on your personal style and design preference. Let's look into some ideas for your office space to create the perfect environment for remote work.
Ideal Work-from-Home Furniture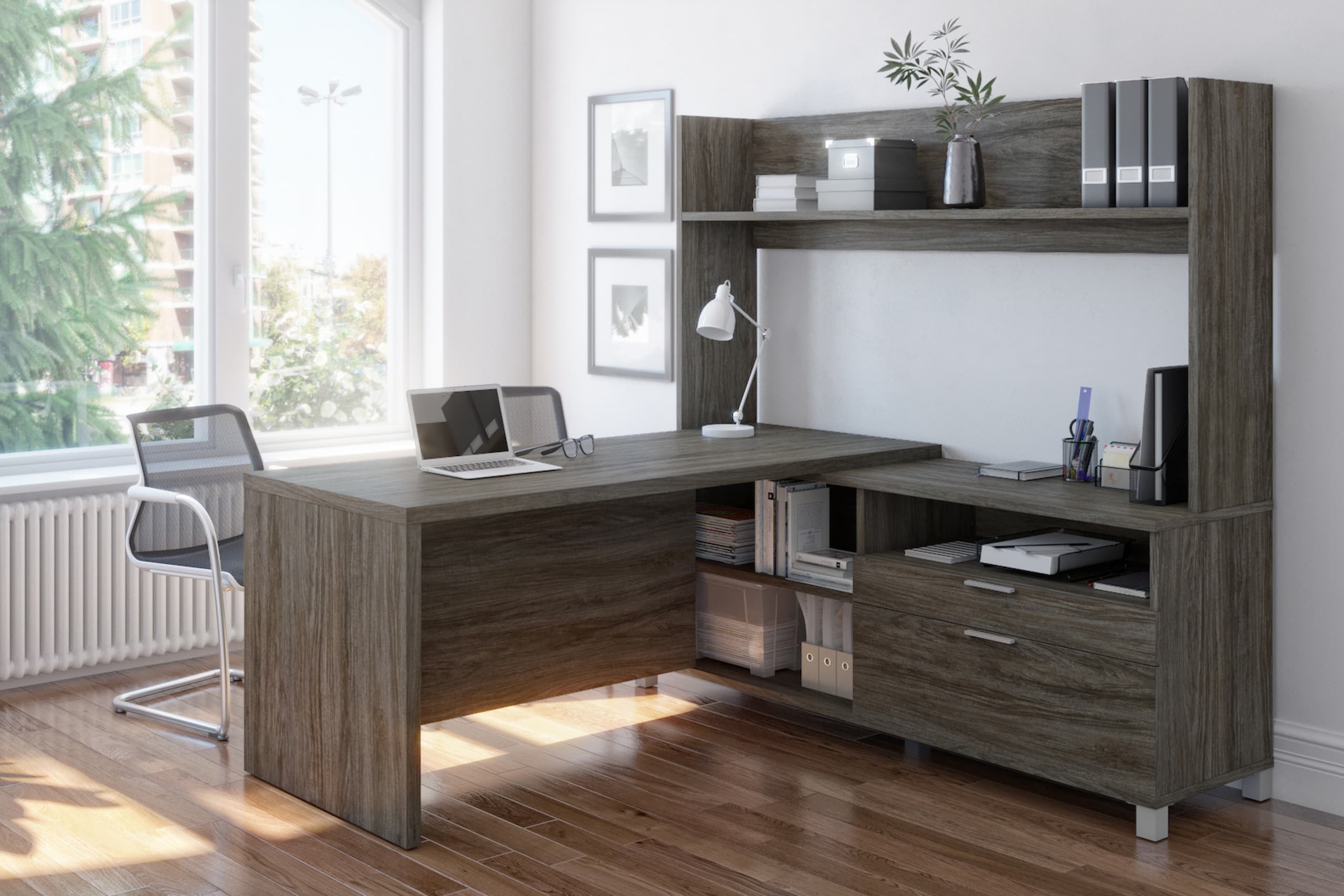 For starters, you'll need a desk and a chair. These are the two main pieces of furniture you should invest in, as they will ensure you have the right support while you work and don't sit uncomfortably or in pain.
Naturally, the world of office furniture has really boomed in the last two years. We're now entering the third year of the remote work upheaval, and obviously there are more and more options to choose from. Desks come in so many different models and shapes nowadays!
Again, no need to feel overwhelmed. There are many options to choose from, but it's also easy to narrow the search down based on your individual needs as a remote worker.
If you have a hybrid schedule, a simple and small desk could be the solution for you. It's a great option for those who don't spend 40 hours a week in front of their laptop and can serve efficiently if your main goal is to get some daily tasks and occasional work done.
However, you might be lacking storage space if you decide to invest in a smaller desk. Unlike some L-shaped desks, which are bigger in size, most small desks don't include a lot of storage space. Some might have a drawer built-in, but the bigger the desk, the bigger the possible built-in storage will be.
If you do work remotely 40 hours a week, an L shaped desk is a fantastic solution for you. It is more generous in size and allows you to spread out all your work materials comfortably without having to worry about running out of space. The often built-in storage space is extremely functional as it allows you to store supplies and get your files and other essentials organized neatly in your desk.
Similarly, a great office chair is also of paramount importance to ensure you are well supported and comfortable while tackling your projects and tasks. Sitting uncomfortably can really affect the quality of your day and even your productivity and mood. Make sure you invest in an ergonomic office chair so you can sit comfortably all day. Your back and neck will thank you!
Lastly, don't forget about the additional storage solutions you can add to your home office area. A mobile file cabinet or a bookcase, for example, are great additions to a work area. You can use them to store your office belongings, and in the case of a bookshelf, you can use it to display your favorite decorations and plants.
Now that you've learned more about how to set yourself up for success with the perfect work-from-home routine, are you ready to shop for your work-from-home furniture? Shop today!
Categories
Home Office