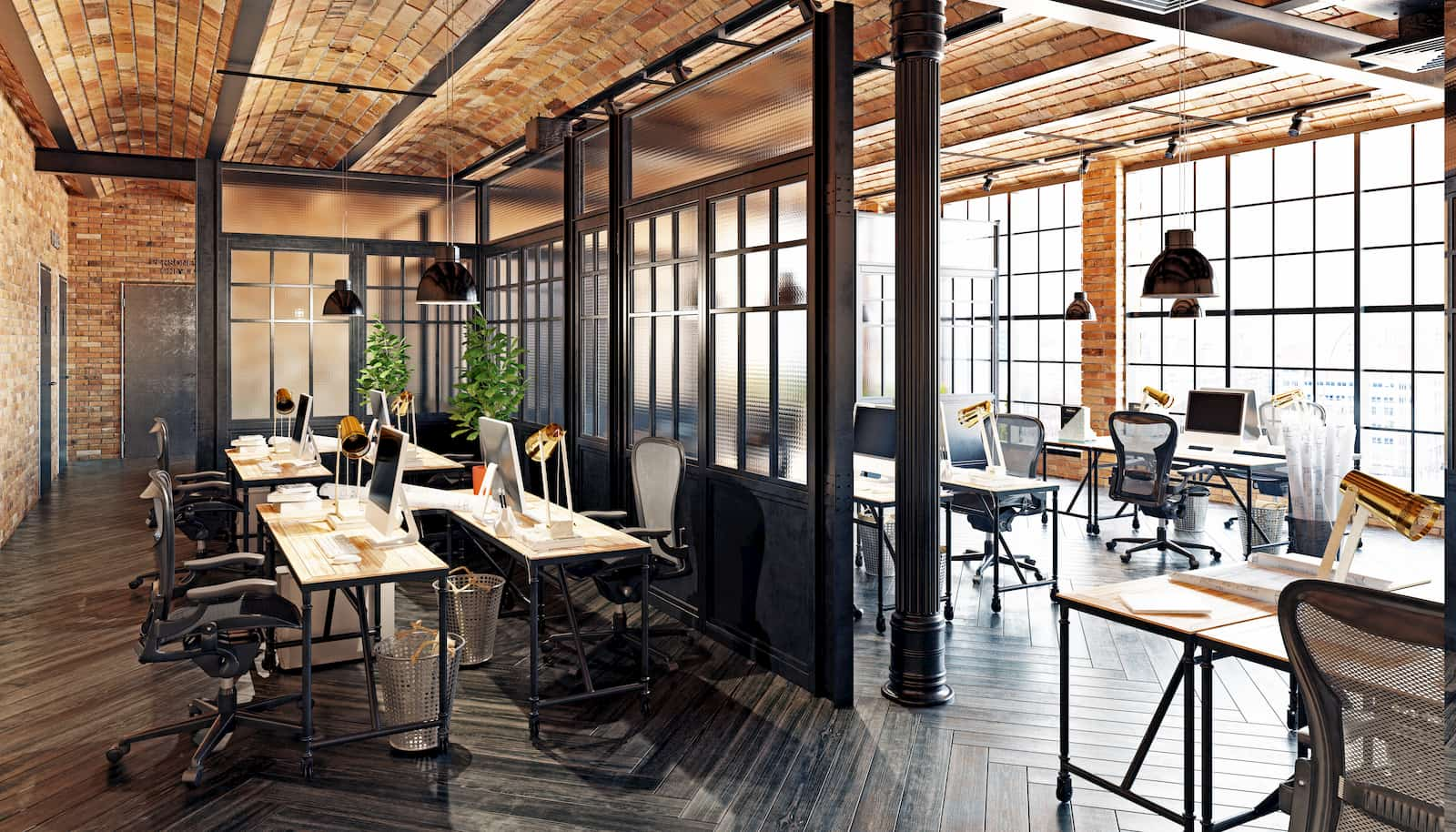 With a bit of planning that includes product and cost comparisons, shopping for furniture doesn't have to be a daunting task. You don't have to choose affordability over quality to find new office furniture that's perfect for your workplace as well as your bottom line.
Contemporary office layout and design have evolved significantly over the past couple of decades. Between technology and the science of office ergonomics, businesses have embraced modern elements to maximize style, space, and employee productivity. As a result, the modern office supports a more casual yet more collaborative work environment where collective spaces take precedence over multiple isolated work areas.
One of the easiest and most effective ways companies update and transform their offices is through their choice of furnishings. Even something as simple as a new office chair can make a big impact on your office style and, even more importantly, employee comfort.
How Much Should You Plan to Budget for New Office Furniture?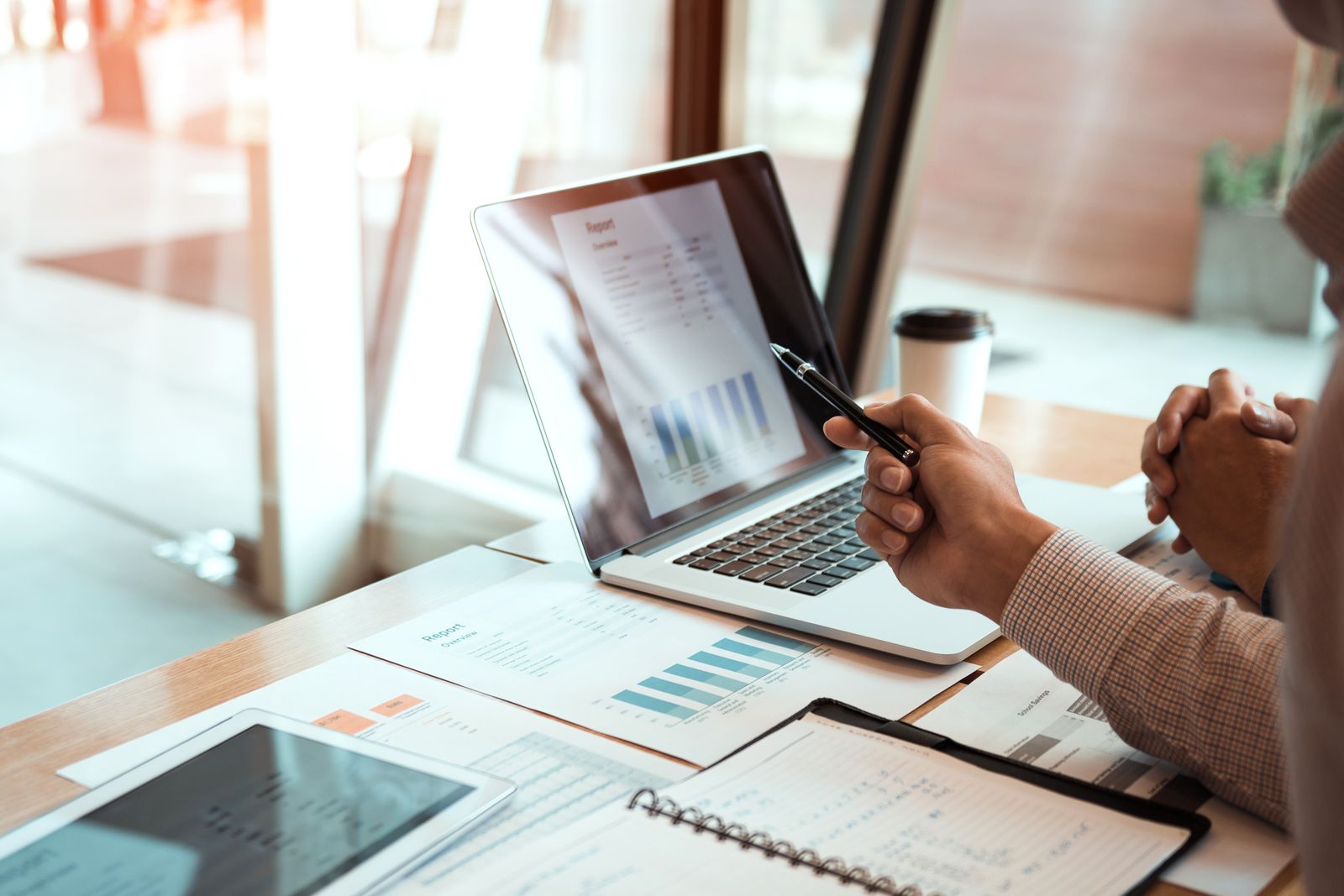 The cost of new office furniture is dependent on several factors. For instance, how big is your office? How many employees will you accommodate? What type and style of new office furniture would you like?
In addition to what money you have available to refurnish, consider the needs of your business. How long do you plan to stay in your office space? How extensive are your plans – how many pieces do you want to buy? And how long do you hope your new office furniture lasts?
How much does it cost to furnish an office? According to entrepreneur Ryan Lackey, founder of HavenCo, who has extensive experience building large companies, businesses should prepare to budget about $1,500 per employee for furnishings. Don't forget to take advantage of bulk purchase discounts too.
For a quick reference to help guide your furniture budget, check out this handy matrix. To help you further, here is what you can expect for office furnishing costs:
Choose the Right Office Desk for Your Needs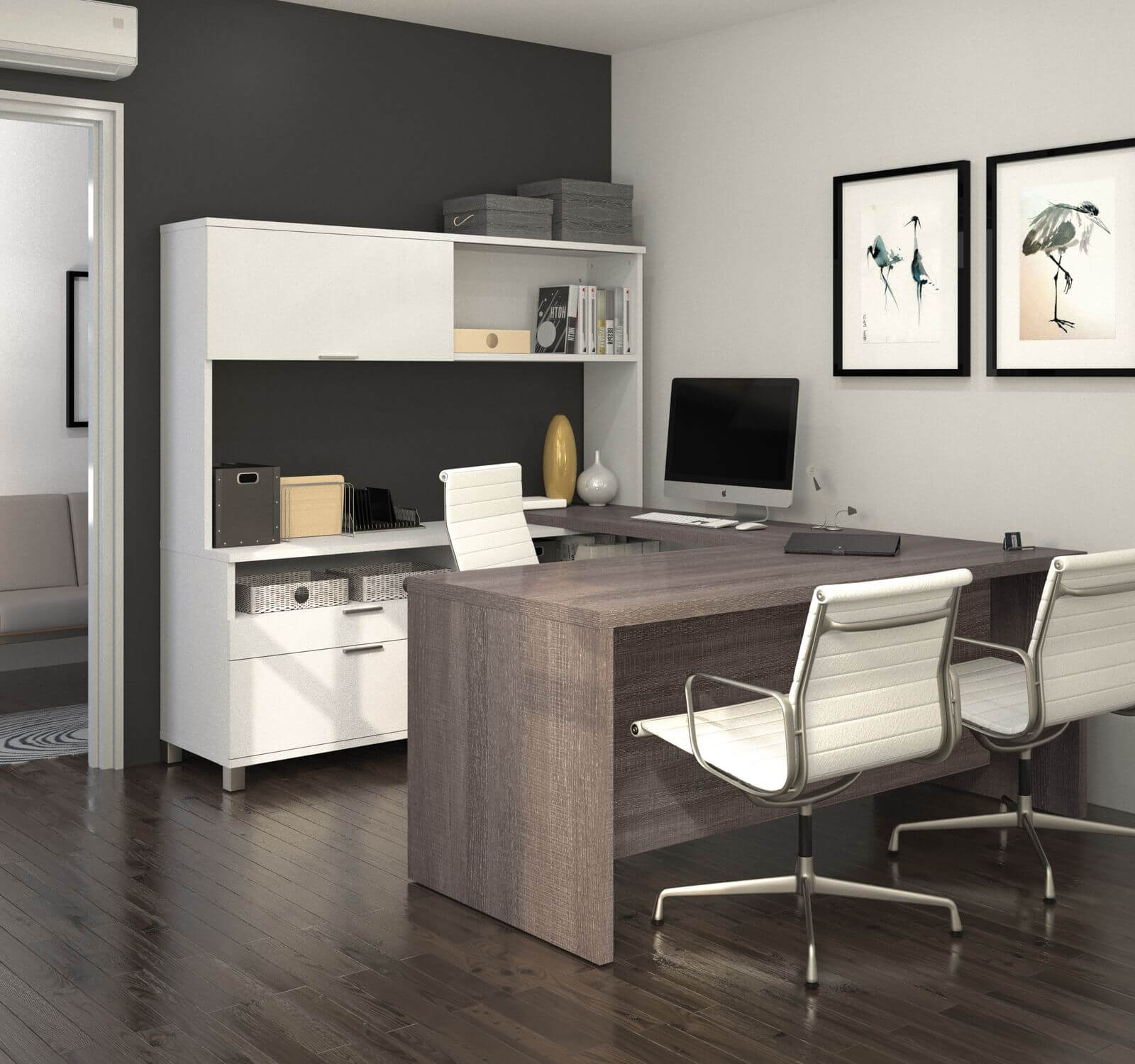 One of the most critical pieces of office furniture, office desks are the foundation of your professional furnishings. From the largest company to the smallest startup, desks are integral to the workday. Desks are where you, your colleagues, and your employees most likely spend the majority of your time.
A good desk should have a large surface area to hold all of the essentials — computer, laptop, keyboard, printer, and more. The right desk should be easy to work at and should also provide plenty of storage.
There are so many desk options available in just about any style imaginable – standing desks, executive desks, L-shaped desks, and U-shaped desks. Regardless of style or functionality, there is a wide range of competitively priced desk options for your office.
Expect to pay anywhere from $2000 to over $10,000 for an executive model desk, depending on features and material. A quality standing desk allows your employees to break up their workday and sit or stand as necessary and starts at about $700.
Cubicle Desks for Space-Saving Efficiency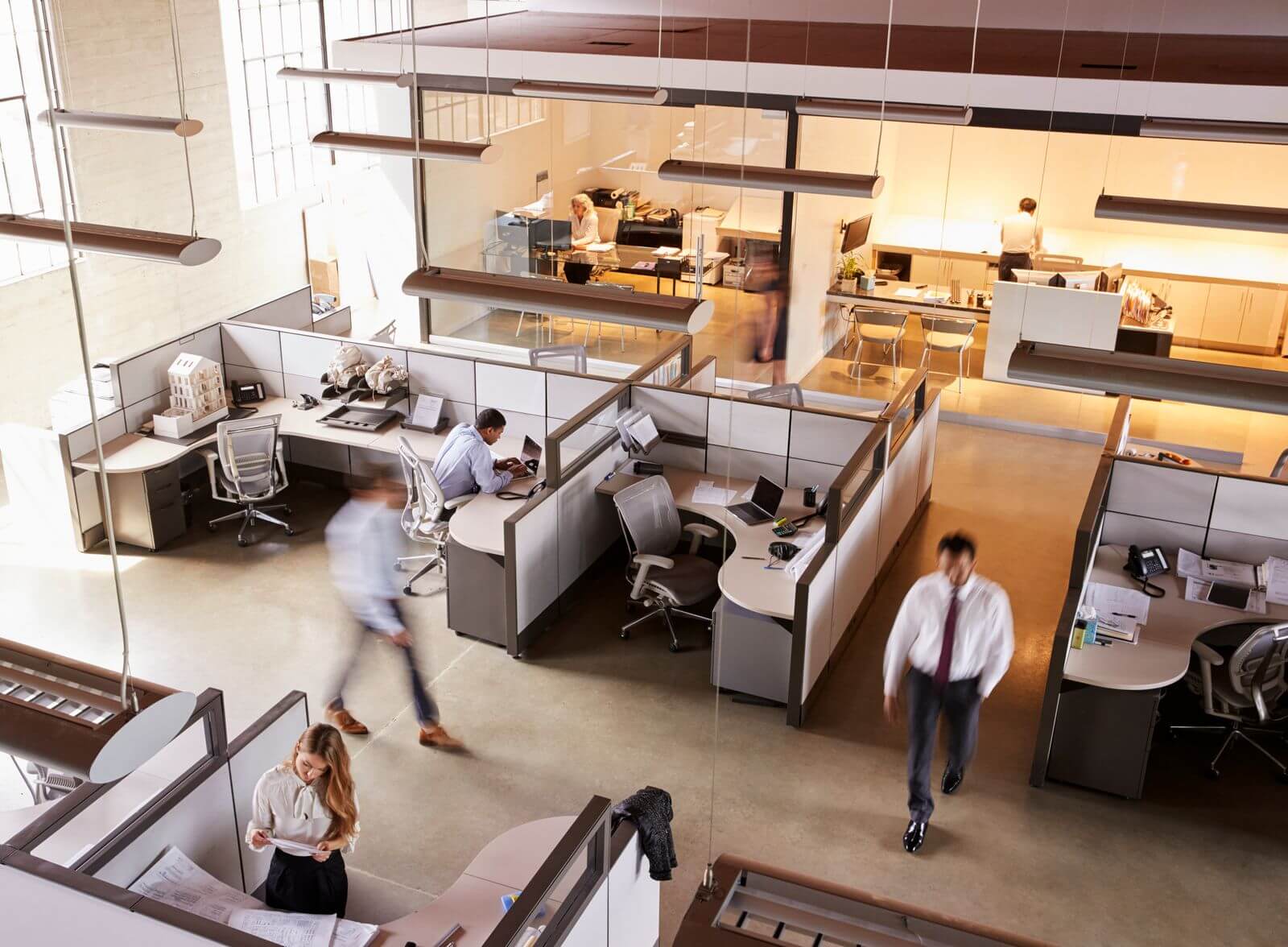 Office cubicles have come a long way from the mid-20th century when they were popular for office "steno pools," or the crew of secretaries who managed everything from getting coffee to drafting executive memos.
Today, the classic office staple offers your employees valuable privacy — a mini-office each can customize according to their comfort. Cubicles also encourage collaboration and whether your business or big or small, is a cost-effective and attractive way to transform your work environment.
While similar in concept and function, the cubicle options are seemingly endless when it comes to style, color, size, and configuration. Consider the needs of your workforce, as well as the demands and limitations of your space.
How much can you expect to spend on the perfect office cubicle for your office? High-end cubicles, loaded with features and design elements, can cost as much as $20,000 for each section. There are many more economical, while stylish, and highly functional cubicle options that range from $750 to $5000 per unit.
Are You Looking for an Open Plan Workstation?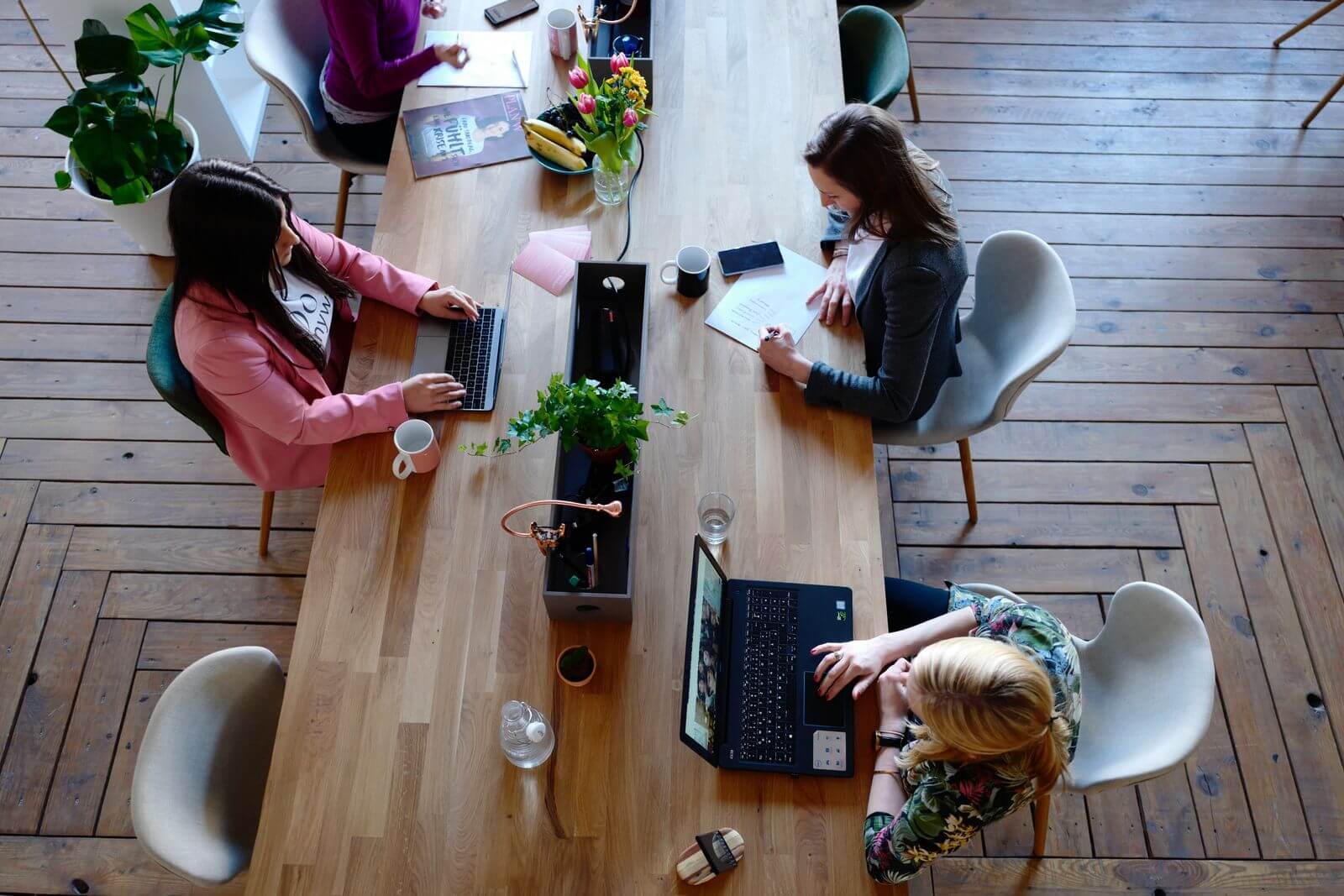 Workstations don't have to mean cubicles. An open-plan workspace, a large office that fosters open communication and productive collaboration between coworkers, lets your employees work together side-by-side. It's a fresh, fun, and modern take on the conventional cubicle layout.
Open plan workstations are quite versatile and contribute to a bright, airy, and flexible office atmosphere where people can move around, either to work in small groups or on their own. This style of office layout is very budget-friendly as it keeps everyone together and easily integrates new hires with fewer formal office pieces.
Open plan systems – long tables and benches or quad stations – can start as low as $500 and can go up to about $2000 depending on the style and materials you choose.
Transformation Begins with a Great Office Chair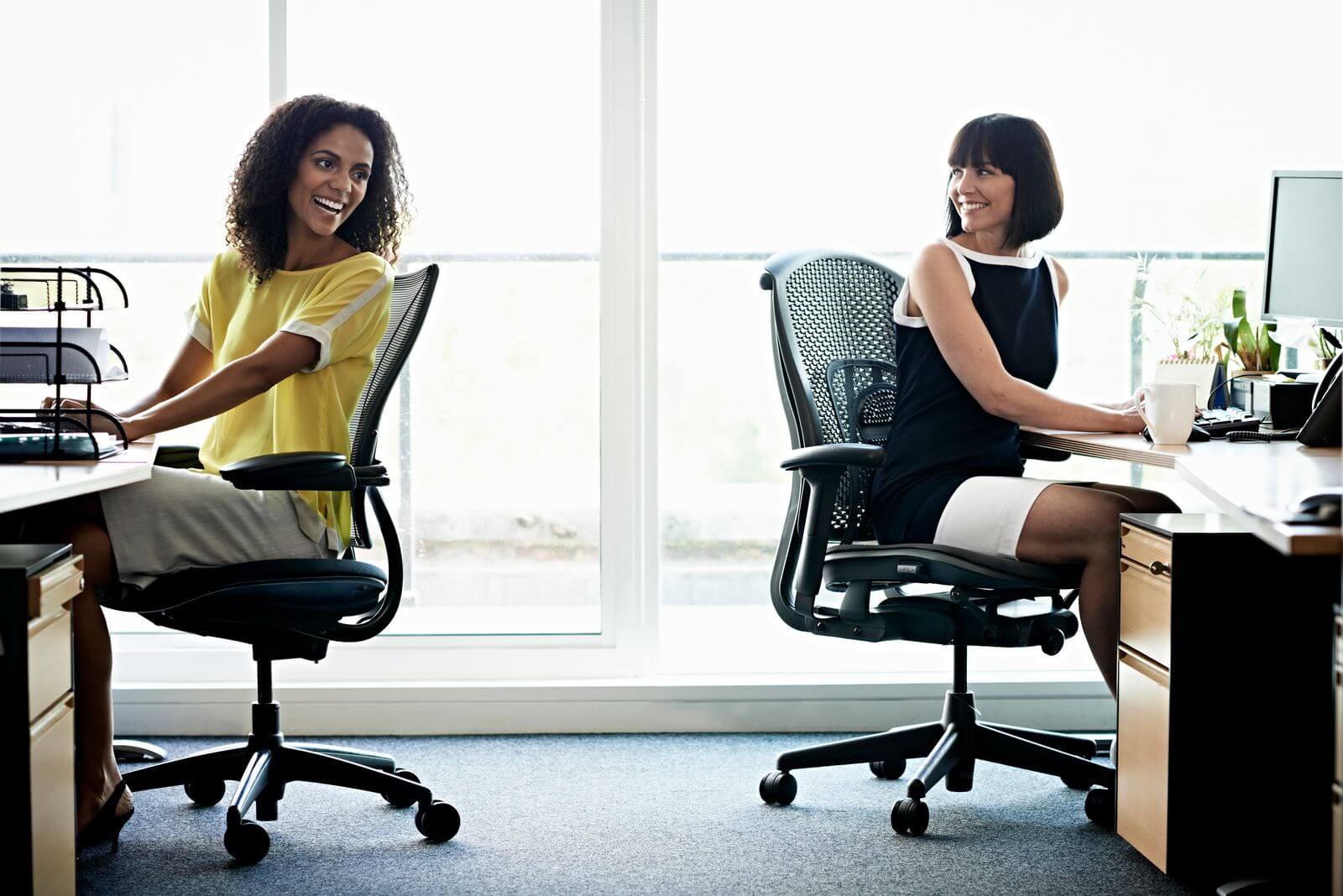 Real transformation is possible when desk workers are comfortable at their desks — in their chairs. Comfort equals productivity at the office!
If your employee works from a chair that offers inadequate support or doesn't have many options for adapting to their ergonomic needs, you can bet it will impact their experience at work – and that includes their productivity.
Before you embark on your chair buying journey, here are a few indicators that you should replace your office chairs:
User discomfort
Loose or broken chair components that become impractical or too costly to repair
Signs of wear – material that is worn or cracked, for instance
The seat surface has hardened, or the foam is misshapen or worn
Investing in high-quality chairs is vital, and should be a priority to ensure those who sit in them can work at their best. Fortunately, there are a variety of ergonomically designed options that are both comfortable and economical.
Executive chairs can range anywhere from $400 to $2000 depending on the materials they're made of and the ergonomic features they offer.
On average, Americans spend $9000 on cars that only get 600 hours of use annually. You use your office desk at least eight hours per day, five days per week, 48 weeks per year. That's 1920 hours over a year at your desk – at least!
The investment you make in your office furniture is sure to bring significant returns – employee comfort, morale, and productivity – if you make the right choices.
Categories
Business