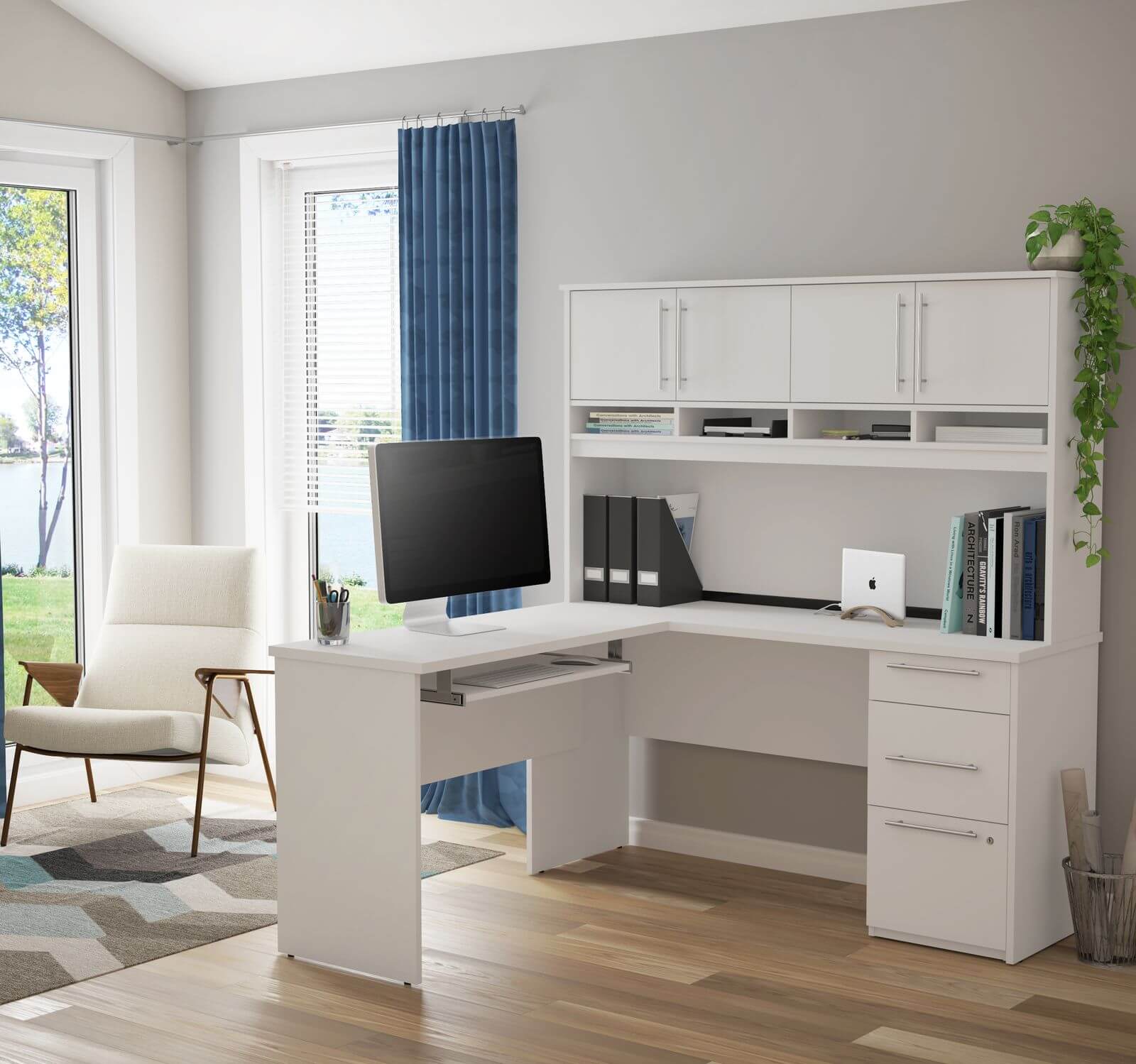 Having an efficient and productive home office is a must, especially considering the increasing popularity of remote work. Have you recently started working from home? If you have, then you probably need a home office. We know that it can feel overwhelming to take into consideration all of the factors that come into play when arranging an office space. There are many things to consider when setting up a home office: space, ergonomics and, most importantly, budget. While it may seem daunting, it's possible to set up a home office for less with a computer desk.
With the array of configurations and designs available, you're sure to find one that will fit your space and your budget. But you might be wondering: How can I create an affordable home office with a computer desk?
Don't worry, we're here to help! No matter your budget, you can design an affordable and highly efficient office in your home. Keep reading to discover some practical ways you can set up a home office with a computer desk!
Map Out Your Space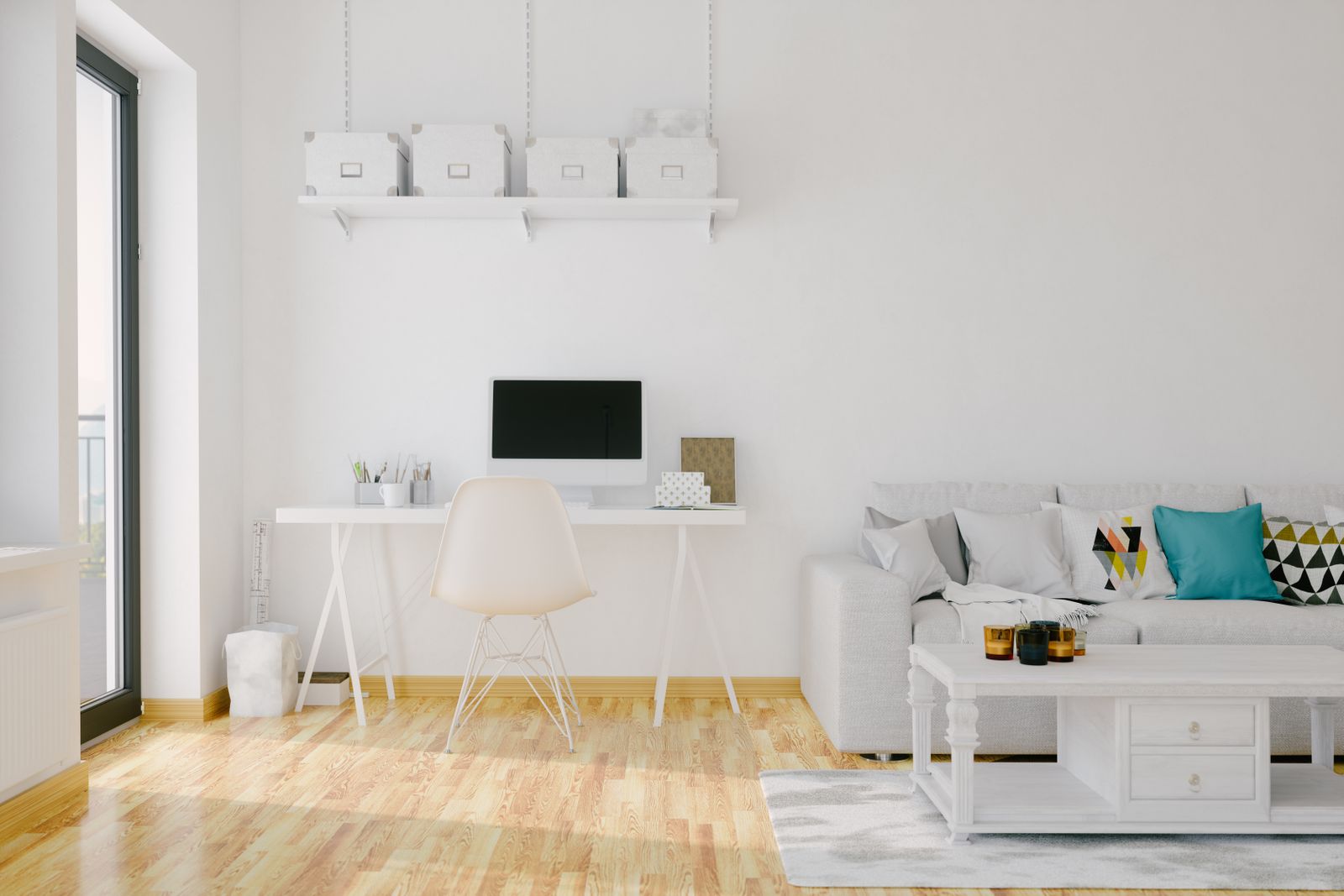 The first step is to identify where you want to set up your office. Do you have a spare room that can be dedicated solely to your work? Or will your office be in a shared space, such as the living room? Once you've identified your office space, you can decide where to place your computer desk in the room.
For instance, if your space has a window(s), consider putting your computer desk nearby. By placing your computer desk near a window, you will increase visibility when working at your desk. You can let the natural light in while you're working, which will save you from buying additional lighting. However, you can always opt for a small lamp for your computer desk for those late-night work evenings, but you'll have natural lighting fill your space during the day. You'll be able to check lighting off your list!
In addition, the compact designs of computer desks are great for arranging your office according to your space. This way, you can avoid having to rearrange your space, and you can focus on getting to work quicker. For example, you can opt for a corner desk or an L-shaped desk if you have free corners. Finding the right configuration will help you arrange your office according to the space you have.
Aim for Storage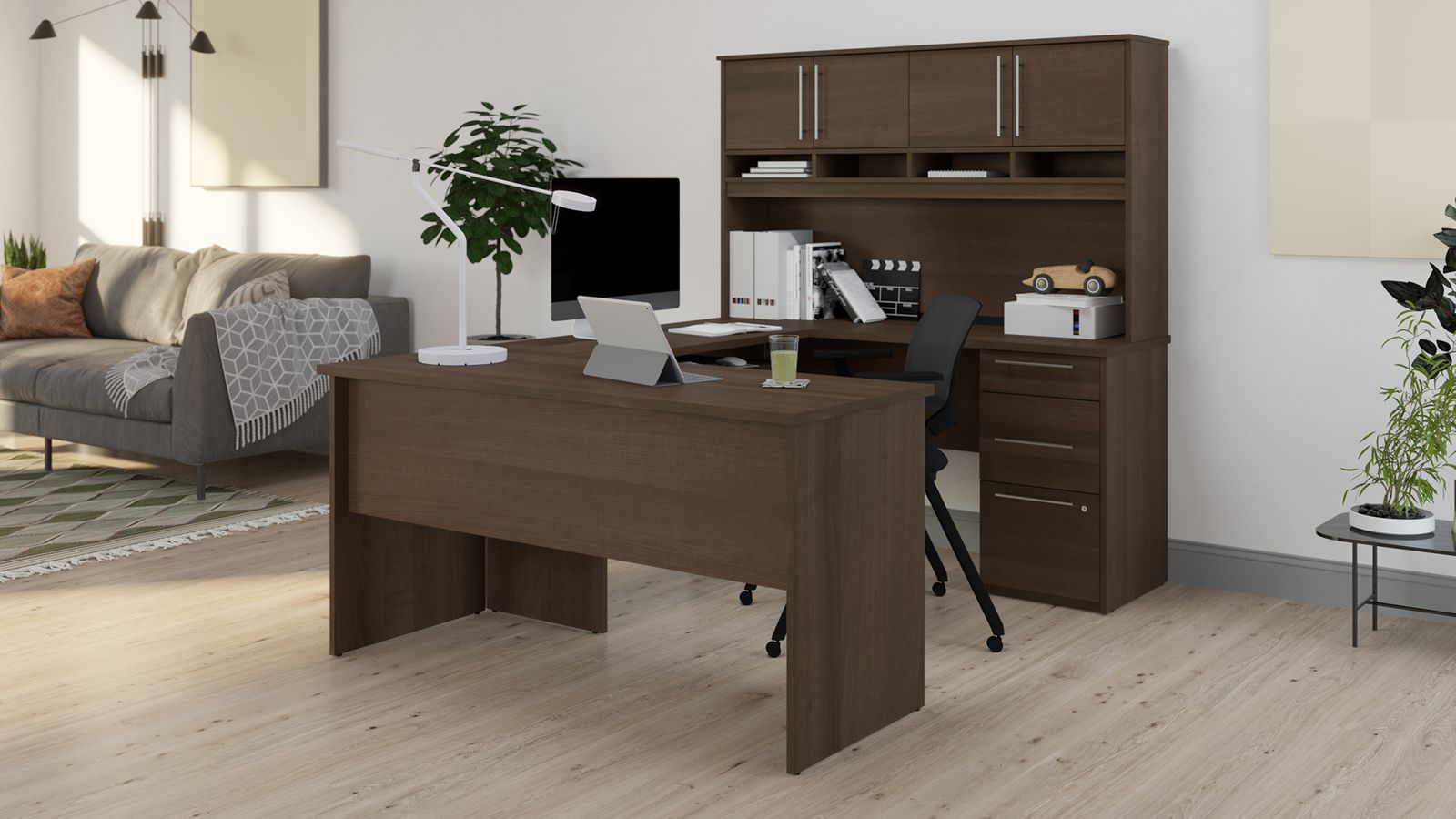 We know how important it is to have ample storage in a home office. You need space for all of your documents, supplies, electronics, books, and so on. We also know that it can be costly to add additional office furniture to your space. Thankfully, there is a wide selection of computer desks that come equipped with storage options to meet your needs. If you choose a computer desk with storage, you can avoid having to buy storage furniture separately.
There are many different types of computer desks that come with storage built into the desk. Opting for a computer desk that has a pedestal, a hutch, or a credenza to hold all your office supplies is a possibility. For example, L-shaped desks come in a number of configurations and include different storage options. Whether you want to store your printer in an open compartment or file your documents in a pedestal, you have a number of options to choose from. It's up to you to decide!
Thinking of adding additional furniture later on? No problem! The compact designs make it easy for you to fit more furniture in your office space. With the array of computer desks available, you can choose the right design for all your needs.
Keep an Eye on Furniture Sales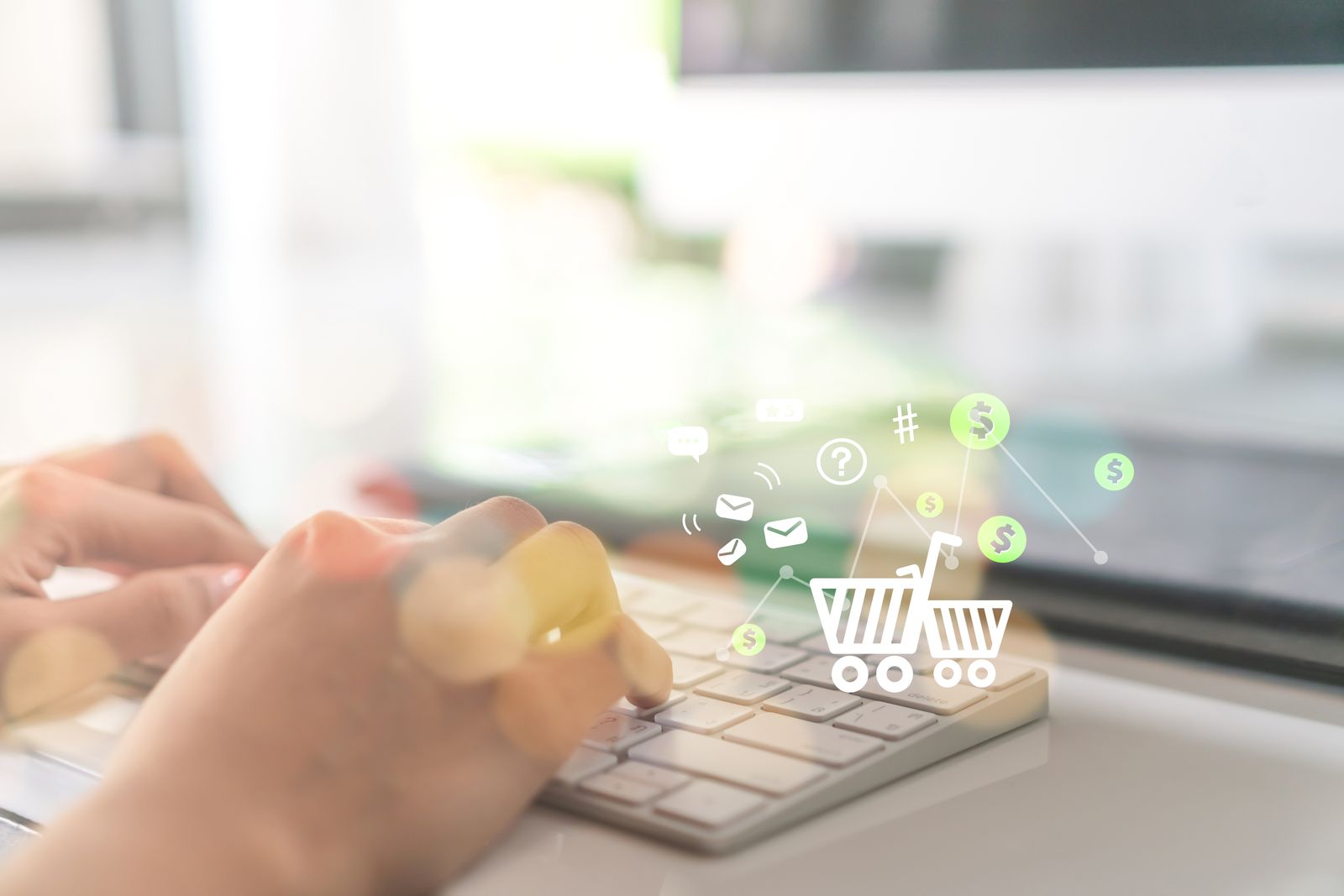 Shopping for a computer desk on a budget can be difficult, especially when you have a specific one in mind for your home office. That being said, creating an affordable home office is possible when you know where to look for great deals. A great way to stick to your budget is to look for a computer desk on a sales page.
Furniture sales are great for creating a home office—especially if you're on a budget. Are you looking for an L-shaped desk or a computer desk with a pedestal for your office? Are you also looking for an ergonomic chair to go with your computer desk? Or maybe you're looking for a bundle for your office? Whatever the case may be, you can find great items that will work with your needs and your available space.
Narrowing down your choices will also help you snag the best deals. You won't get lost in the array of possibilities, and you'll be able to focus on the items you need. If you're looking for a computer desk with ample storage, be sure to keep an eye out for similar desks that are on sale. No matter what you're looking for, you can find something that will fit your budget!
Stylize Your Space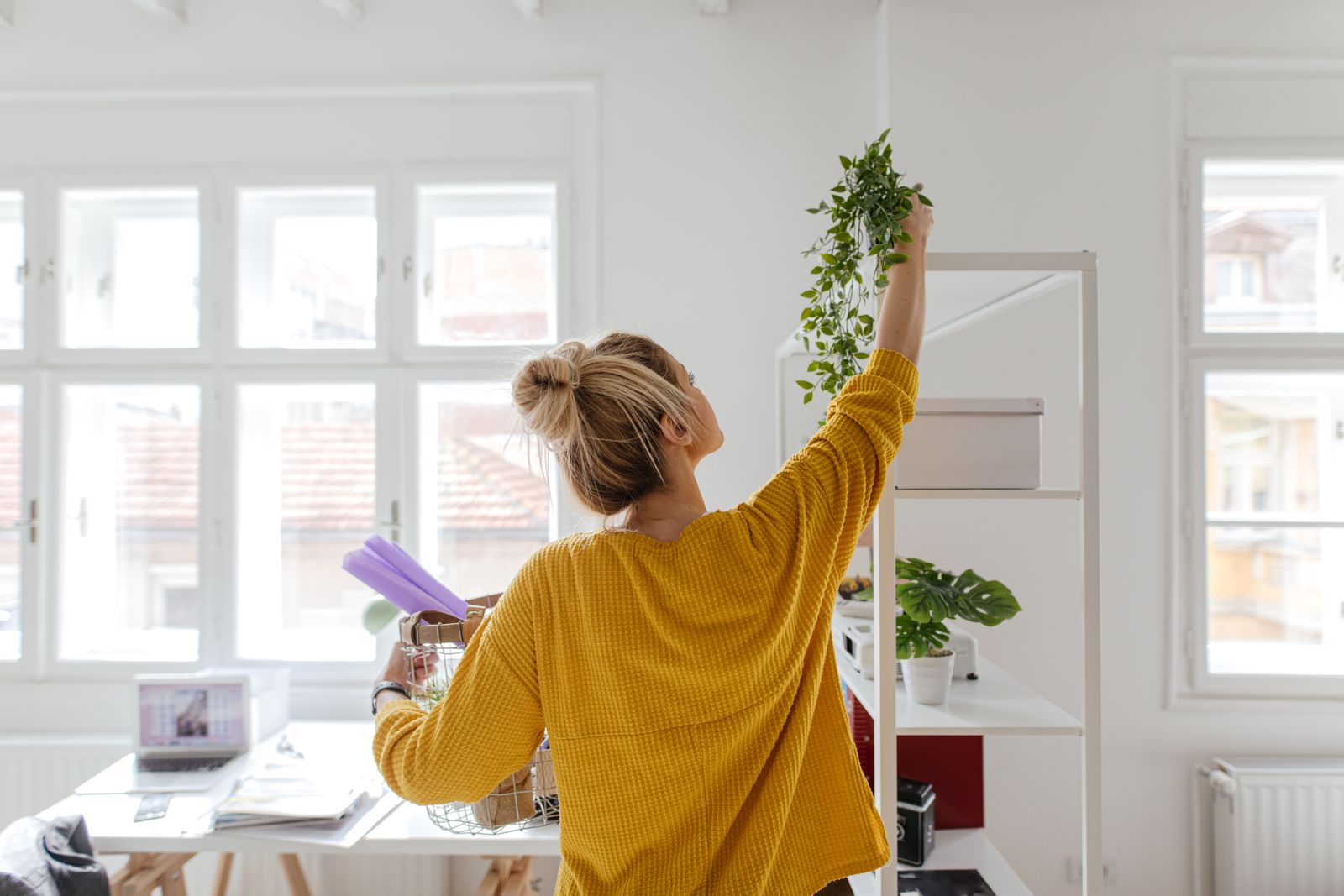 Decor might seem like the last thing you would think about when setting up a home office on a budget. However, you can still create a stylish space for less with a computer desk. You can choose from a number of different styles and designs that will fit your budget and your taste.
By identifying which style you're looking for, you'll be able to narrow down your choices and find the right look for your space. Are you looking for a computer desk with crisp, modern lines or a classic style? What about color: dark or light? If you're not entirely sure, you can opt for a two-toned computer desk to enjoy the best of both worlds. You can transform your office into a professional, trendy workspace without spending additional money on decor. It's a win-win!
If you're looking for more ways to spruce up your desk for less, try adding practical, decorative items such as storage boxes, pencil holders, and so on. If you want a budget-friendly way to style your office, you can consider making these items yourself. Take a look at DIY projects online to find some inventive ways to decorate your desk. Yay for saving!
Due to COVID-19, more and more people are having to work from home. This means it's important now more than ever to have an ergonomic home office to ensure productivity and efficiency.
Although arranging a home office can be pricey, it's entirely possible to create an office on a budget with a computer desk. Whether your office is in a spare room or in a shared space, adding a computer desk is the perfect way to meet all your needs and your budget!
Categories
Home Office