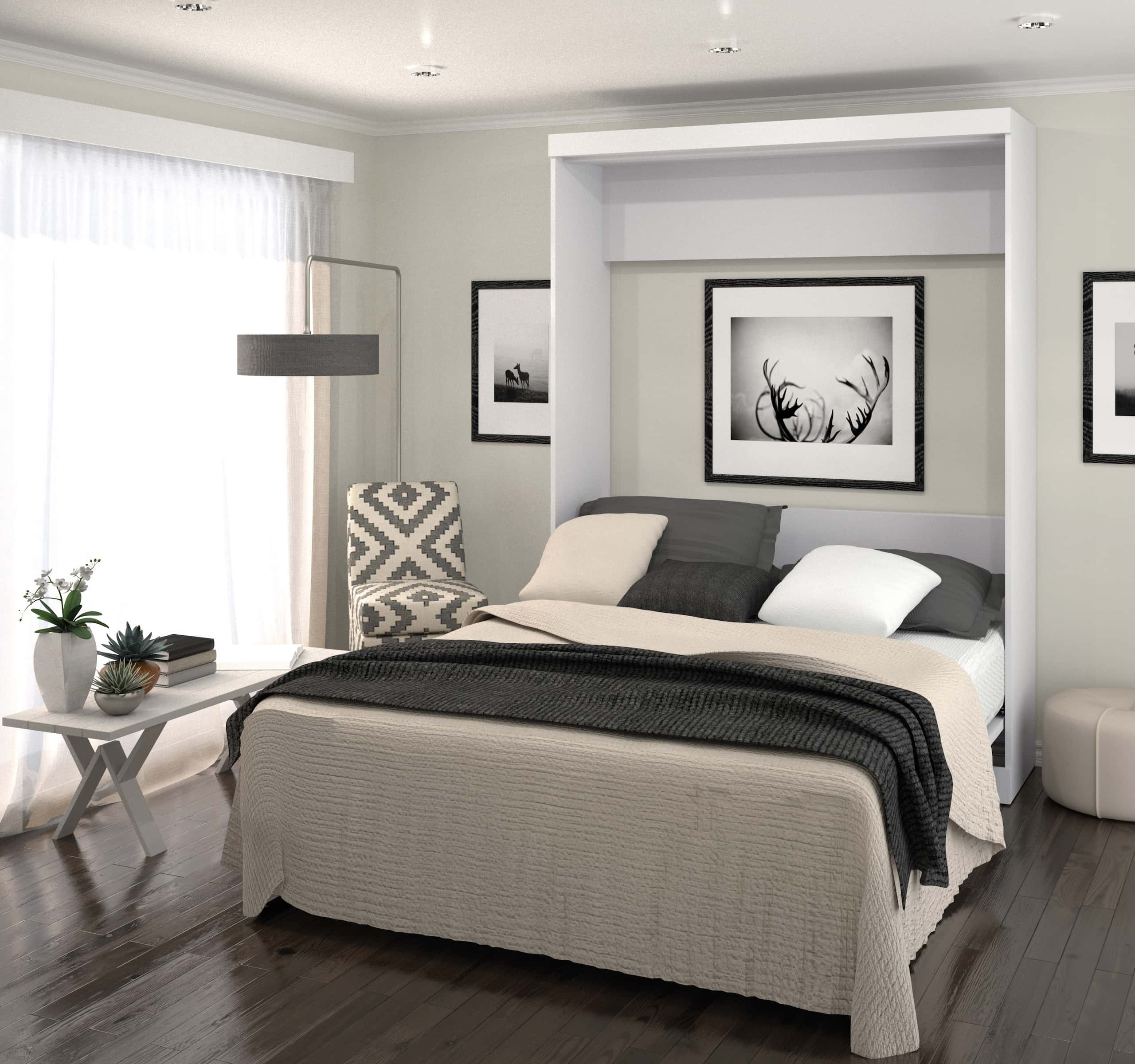 Whether you live in a big or small home, chances are you've been in a situation when you needed to host a friend or a relative in your home. For those who don't have a lot of space to play with, it can be very hard to set up a guest room — given that an extra room, or a big bed is generally required for this endeavor.
However, with the right guest room furniture you can create the best and most welcoming guest room setting for your visitors, all without sacrificing much space. How, you might ask? With the help of a wonderful Murphy bed.
Most people are familiar with Murphy beds and sofa beds, both of which are extremely useful and convenient for small spaces and guest rooms. Let's have a look at various Murphy beds you could invest in to get the guest room you dream of in any space and answer some questions you might have.
How Can I Set Up a Guest Room in a Small Home?
In general, multipurpose furniture is one of the most efficient ways to maximise your space, especially if it is small. You won't need as many pieces of furniture if you choose the right ones. Obviously, the fewer the pieces, the less space they require. However, by looking for the right pieces, you can find furniture combinations that combine multiple functions.
Have you thought about purchasing a Murphy bed for your guest room? Bestar provides a plethora of options, which is great because you can select the best one for you.
A Murphy bed is a fantastic guest room furniture piece, because it allows you to use your space in a clever way, without sacrificing your precious square footage for a guest room you would only need a few times a year.
There are so many different options. You're literally spoiled for choice! Depending on your needs, there are different Murphy bed models to choose from. Let's dig deeper into the differences between the various Murphy bed types.
What Murphy Bed Is Best?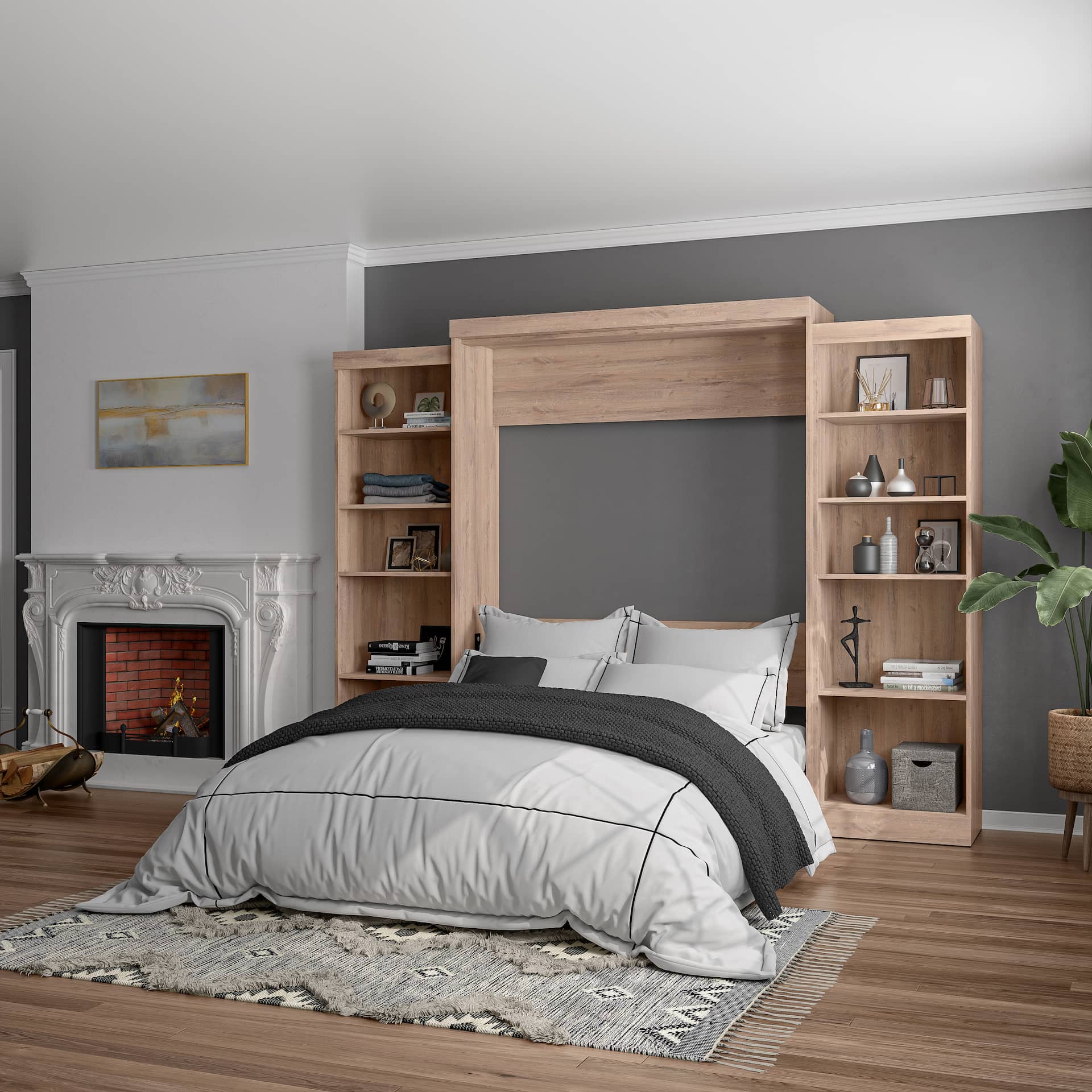 To set up a modern guest room, there's nothing more practical than a Murphy bed. As for the size, it all depends on the size of your guest room, or the space where you'll be installing your Murphy bed.
A Full Murphy bed or a Queen Murphy bed is perfect for medium to large apartments and homes, though even a very small space could work with a bigger Murphy bed, provided you have a wall with enough studs to anchor the bed to.
Additionally, some bundles may come with an additional shelving unit. The included storage space is a big plus for small spaces, as it's yet another way to store your items in a clever and efficient way. Space to store our items is never too much, and those who live in small apartments know the struggle well. A Murphy bed with desk is a fantastic one-and-done solution to gain a guest bed and work desk in one room.
A simple Murphy bed can be used to create a multipurpose room, and when folded away, it exudes minimalism and leaves a lot of free space around the cabinet. On the other hand, a Murphy bed with desk occupies a tad more space but gives you a workstation to complete your daily tasks on.
This is a wonderful guest room furniture option that is both cozy and practical, and it offers a lot of storage in a compact manner. It's perfect for a room that you want to primarily use as an office and as an occasional guest room whenever your loved ones are staying over.
More Murphy Bed Options for a Hybrid Space
Apart from the aforementioned Murphy bed options, you could also look into a cabinet bed or a sofa Murphy bed. The first is a terrific option for small spaces, since it folds compactly into a small cabinet, and it doesn't take up more space than a regular storage solution.
The latter, on the other hand, is a wonderful and cozy option to create a hybrid space, both a living room and a guest room. This unique piece of guest room furniture is the ideal solution to fit a sofa, extra storage, and a comfortable bed all in one. Who wouldn't love that?
A cozy sofa Murphy bed is both comfortable and functional, serving three purposes instead of one. Many models boast shelves for practical storage for your daily needs or decorations.
Of course, a sofa bed is also an option, but when your guests sleep over, they may not be as comfortable as they would be on a soft mattress. You can have the best of both worlds thanks to the Murphy bed with couch and gain precious storage space. This guest room furniture option is truly a rare gem, and it's apt for any space.
Bring Light into Your Home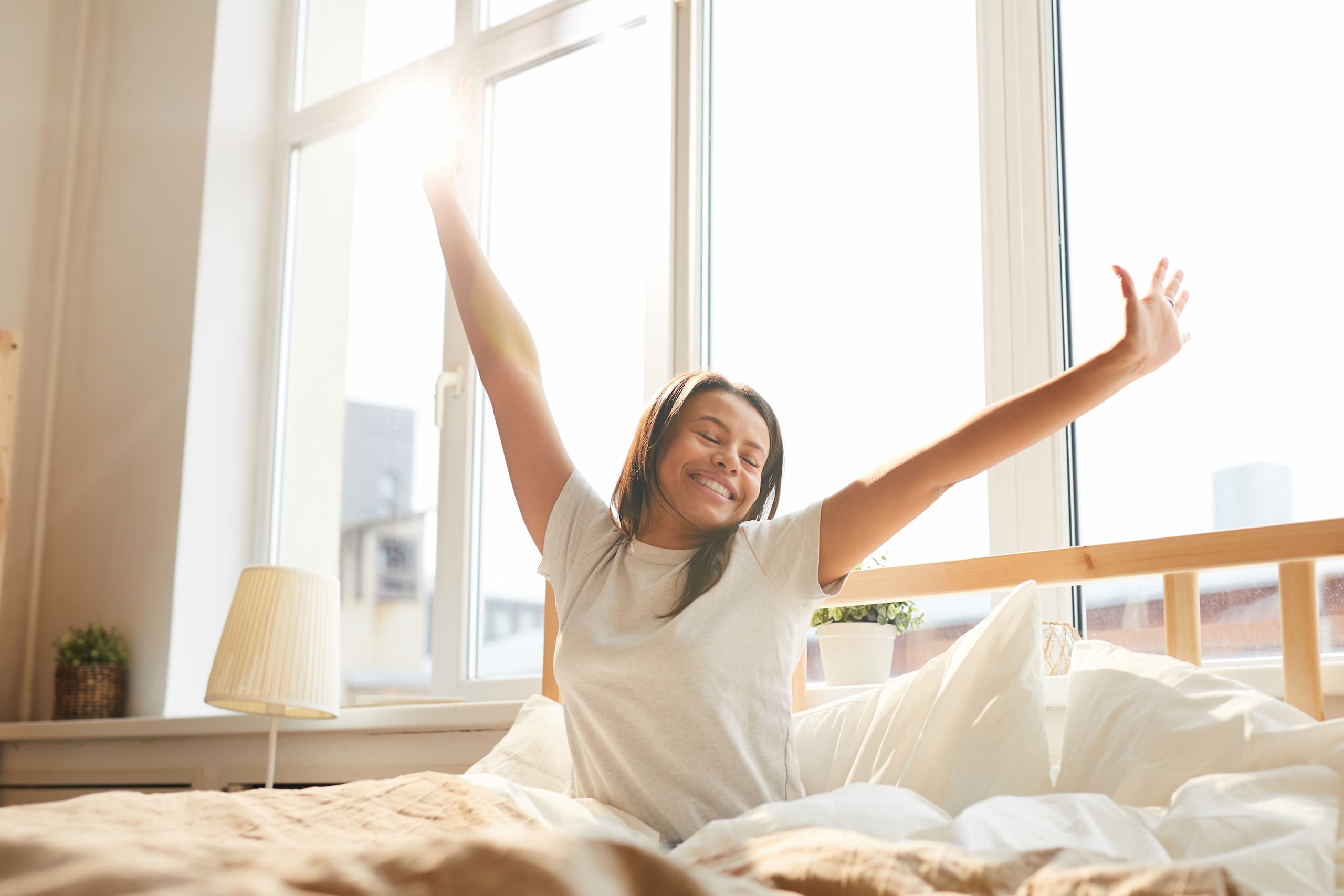 Bedrooms should have one or more windows, and you should definitely make the most of these light sources, especially if the room is small. Natural light is one of the most effective and simple ways to visually expand and, of course, brighten a space. Make your windows work for you, not against you, regardless of their size or number.
Lighter colors are another way to make the most of your windows. The wonderful thing about lighter colors, which people often overlook, is that light reflects off them, as opposed to darker ones, which absorb light. Furthermore, lighter colours like grey, white, and beige create a relaxing atmosphere. They are ideal for a bedroom because they promote restful sleep.
However, you might want to add some spice to the room as a whole. Colorful decorations are an excellent way to accomplish this. You can use small decorations such as paintings, bright throw pillows, and blankets to create a stylish, beautiful, and relaxing room that everyone will enjoy.
Lastly, if you're in need of extra surfaces for decorations and an additional storage solution for your guest room, consider adding a wardrobe or closet organizer to the mix, so that you can use the various surfaces in your guest room for flowers, plants, and clothing storage.
Make Your Space Look Bigger
We just mentioned how important it is to make small spaces appear larger, and there are numerous ways to achieve this goal. After all, you want your bedroom to feel welcoming, light, and spacious.
Mirrors have the same effect as light colours in that they reflect natural light and illuminate the room. Mirrors come in a variety of styles, including mounted mirrors and standing ones, which can be placed anywhere in the room. Of course, none of these tricks will actually widen the room; however, lighter colours and mirrors will give the impression that the space is larger than it is.
Mirrors are also useful because they allow you to see the masterpiece of an outfit you put together every morning. As you can see, there aren't any disadvantages to having mirrors in your bedroom or other rooms. Remember the importance of mirrors the next time you design a space in your home!
Go Minimalist!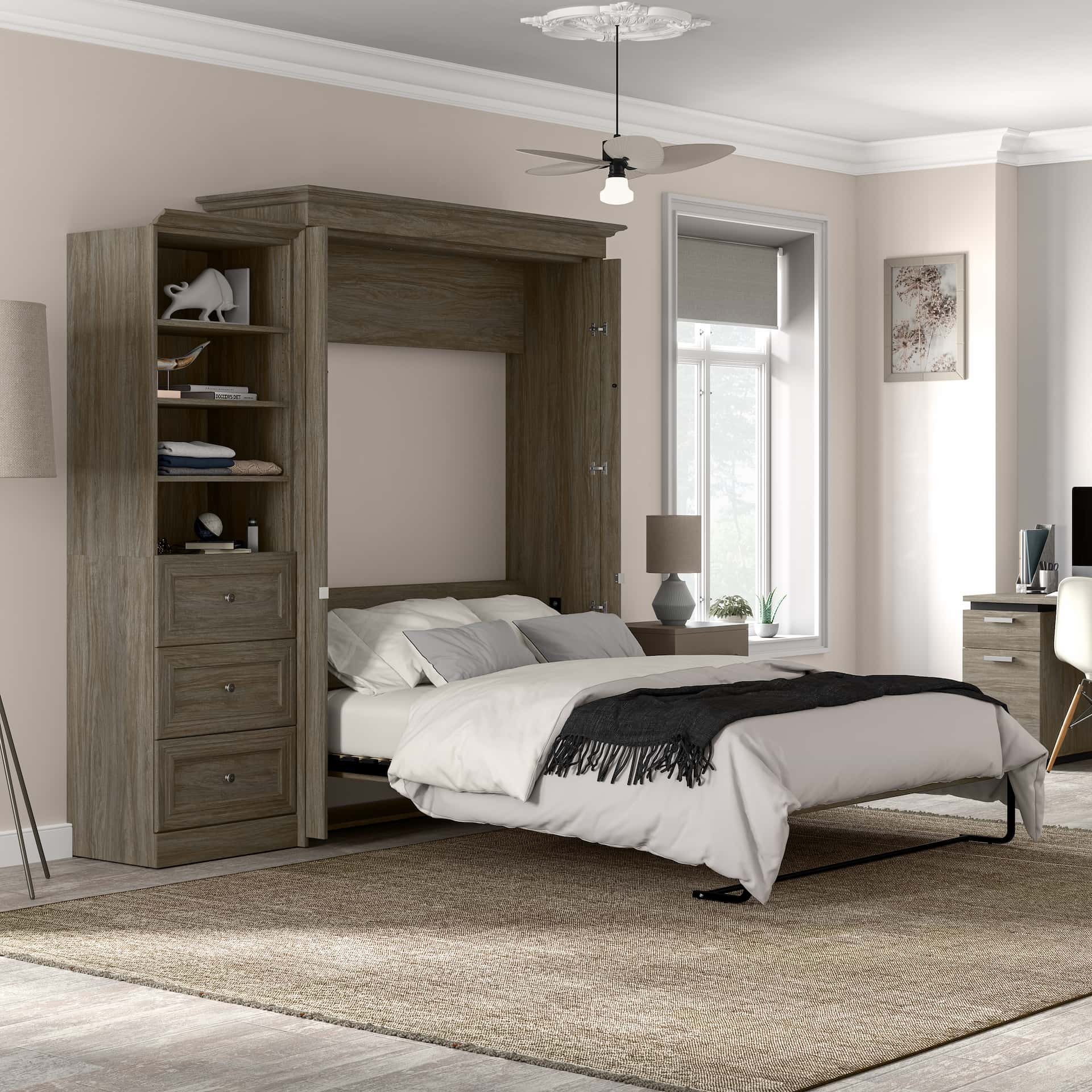 Last but not least, try to keep the number of items and pieces of furniture to a minimum. Unfortunately, small spaces can easily appear cluttered, so avoid getting too many decorations and pieces of furniture.
We just said you should only get a few decorations, but there is a workaround. You can have as many decorations as you want if you choose ones that can be hung on the wall. You can also add floating shelves to your walls to make them look more complete. These shelves will allow you to decorate your walls with items such as small plants and souvenirs.
We recommend that you generally pamper your walls. Have you considered including wall art or wallpaper? Because they are less common than single-color accent walls, they are sure to catch everyone's attention.
Clearly, you can work within small space to create a room that meets your needs and that you enjoy. Whether you decide to include a Queen Murphy bed or a few mirrors, you now have the best tips for making the most of your small spaces.
Now that you've learned everything you need to know about how to set up a guest room, are you ready to shop?
Categories
Home
,
Small Spaces