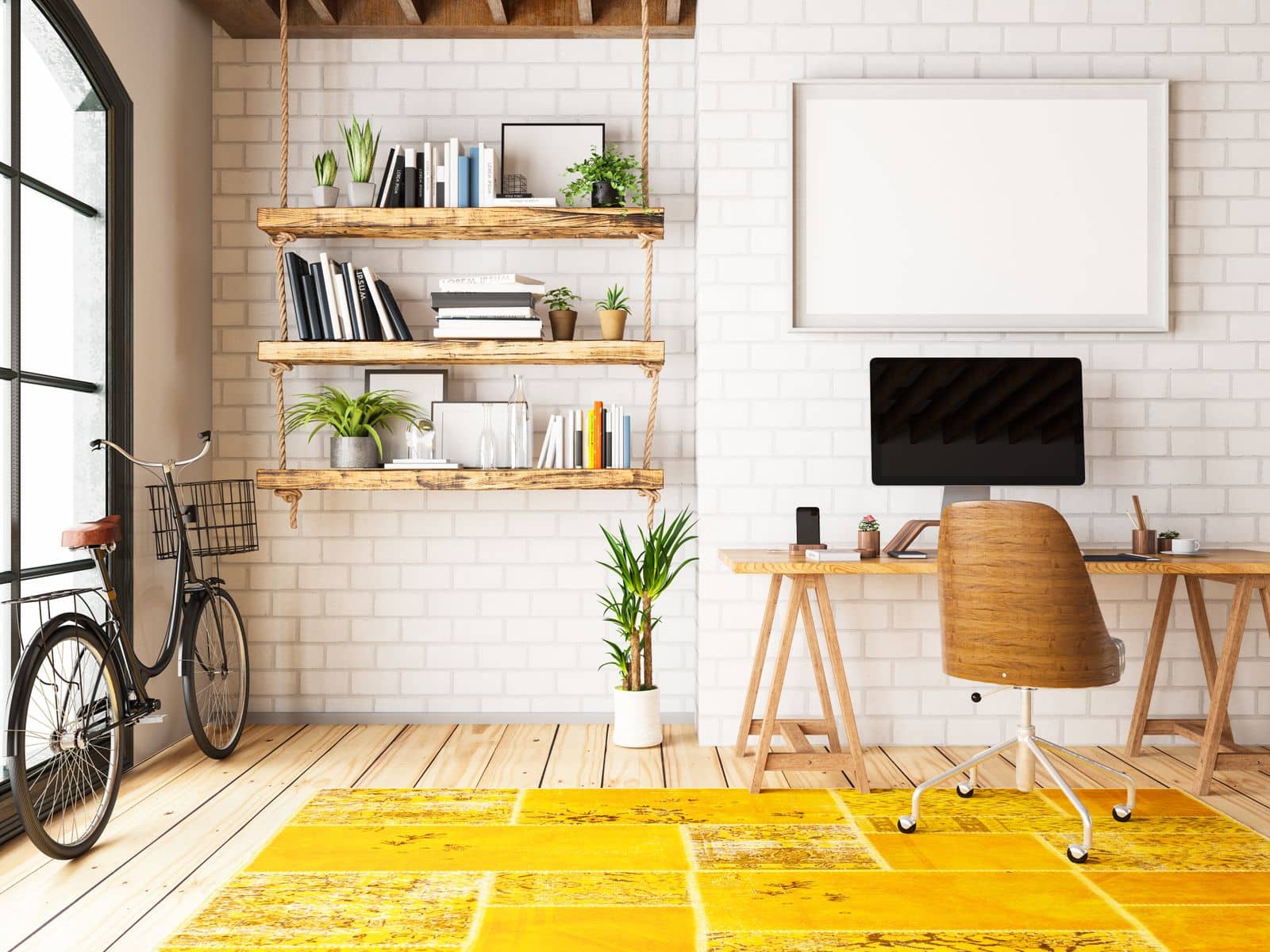 How to work from home? It's a question crossing many people's minds lately, and while there is not one single answer to it, there are many ways to boost your motivation when working from home. One fun and innovative way to feel inspired is to decorate and personalize your home office.
An uncomfortable and boring home office can drain your energy and negatively impact your productivity. A home office environment that speaks to you and sparks joy, on the other hand, can help you stay happy and motivated while you work from home!
Enjoy a Window Seat View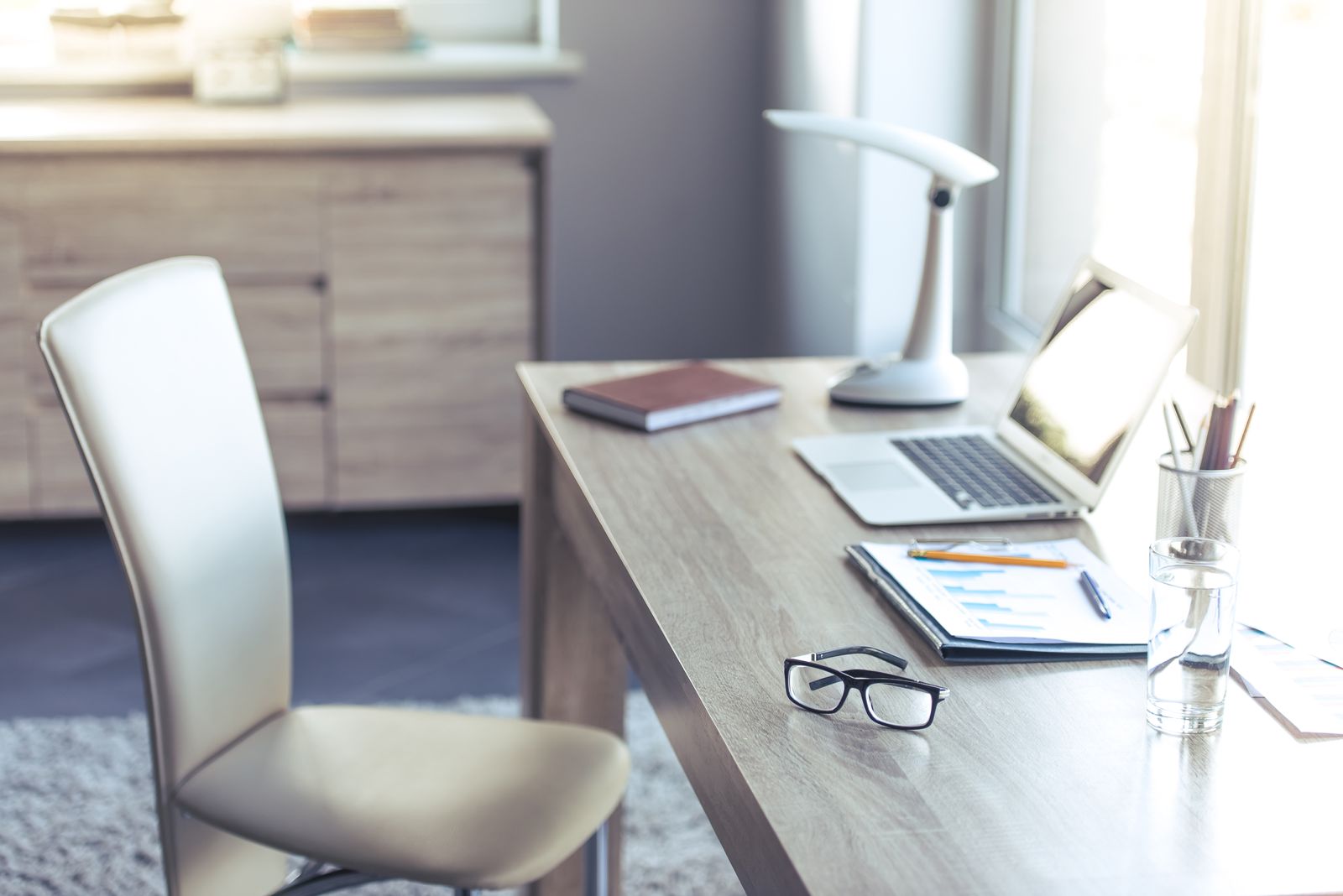 There's a reason most people prefer window seats over aisle seats; it's because you can never underestimate the power of a good view! If you have a window that overlooks a cityscape, a park, or even just the trees in your backyard, take advantage of it!
This article from Harvard Business Review explains that employees who do not get enough natural light or a good window view are more likely to feel drained and gloomy. The possibility to look outside and see nature or people is considered a perk in many workplaces.
So if you have access to a nice view from your home, we suggest trying to set up your home office nearby. Some natural light will energize you and motivate you to get to work!
Divide and Conquer with a U-Shaped or L-Shaped Desk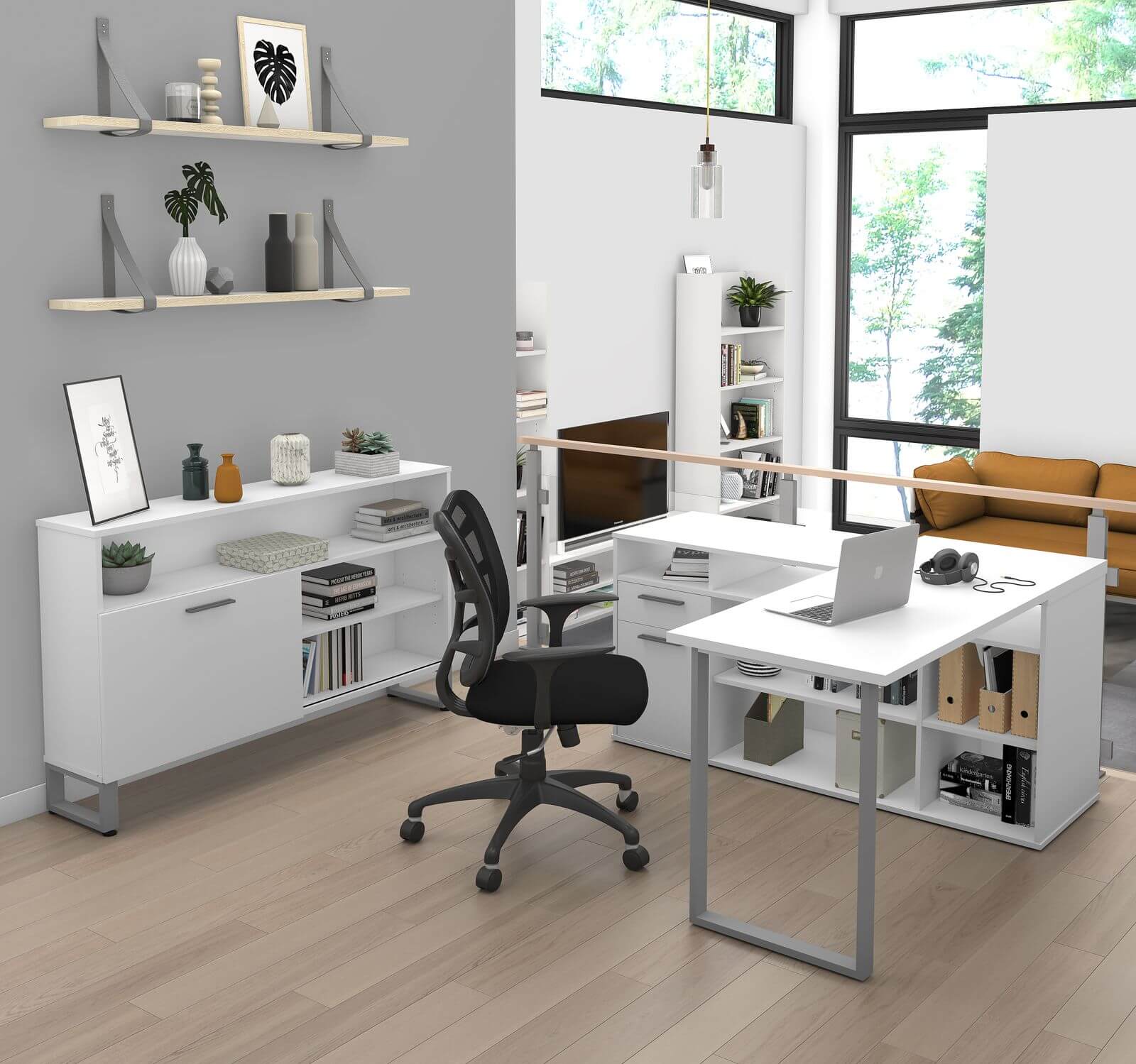 A struggle that many people experience when trying to set up an effective home office is creating a space just for work. U-shaped and L-shaped desks are perfect for creating a division between your workspace and the rest of your home, without putting up an actual wall.
Thanks to their unique design, these desks provide you with your own little office bubble. Their large work surfaces can easily accommodate all of your office paraphernalia such as your computer, keyboard, printer, and more. Furthermore, their L-shape means they can fit anywhere in your home, be it in a corner or against an unused wall.
Plant a Little Joy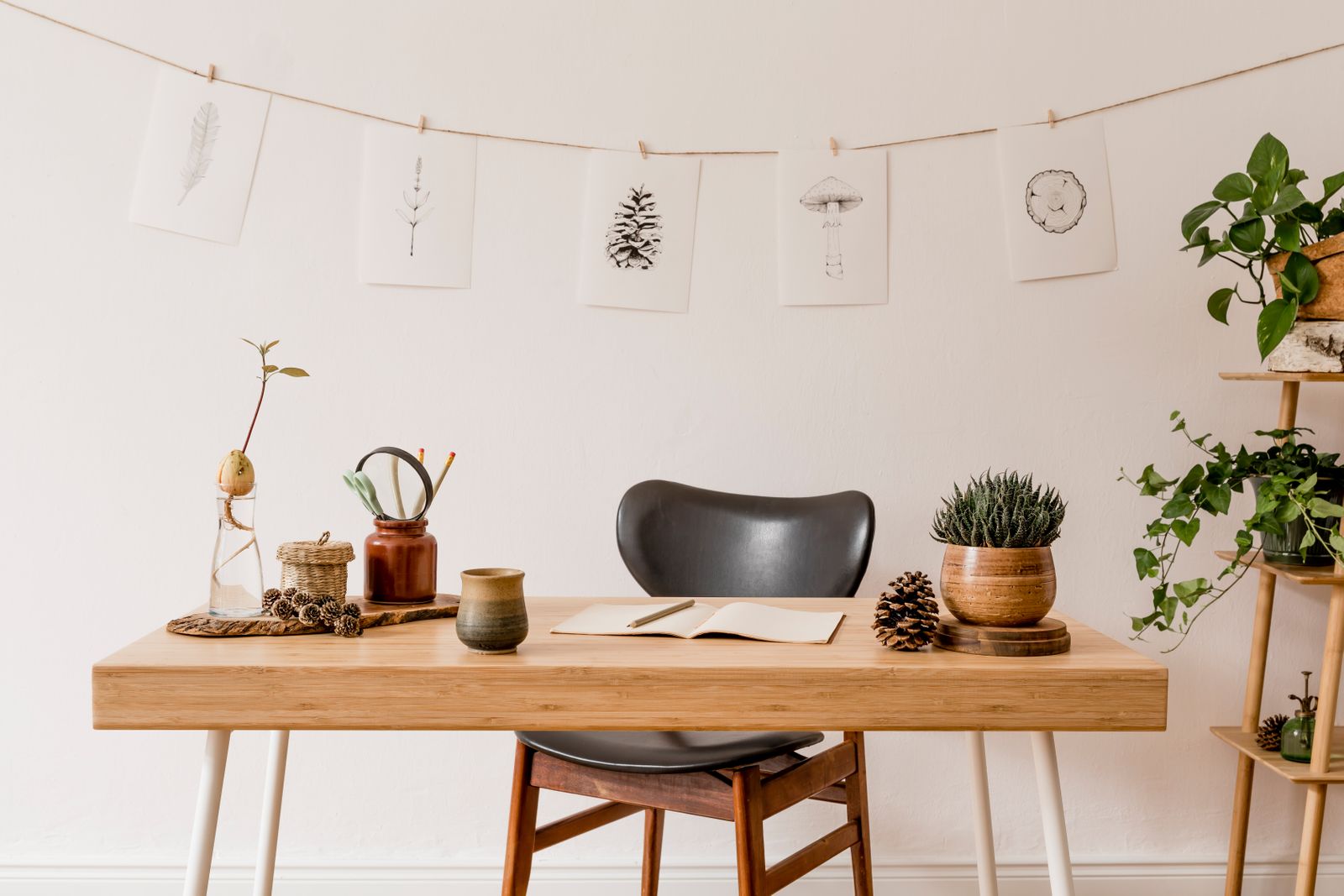 Say hello to your new best friend: your very own office plant! Not only do plants purify your air, they also bring life and color to your home office. Their presence can also help reduce your stress levels and contribute to your well-being.
Do you think getting a plant will make you feel good? Then, check on your local gardening center or nursery to see if they are offering home delivery or curbside pickup at this time. Not sure what kind of plant you should start with? Take a look at this list of plants ideal for a home office! You can choose from a number of plants that require low maintenance but that provide great happiness.
And if you really don't have a green thumb, you can always opt for a fake plant to add some green to your decor.
Corner Yourself In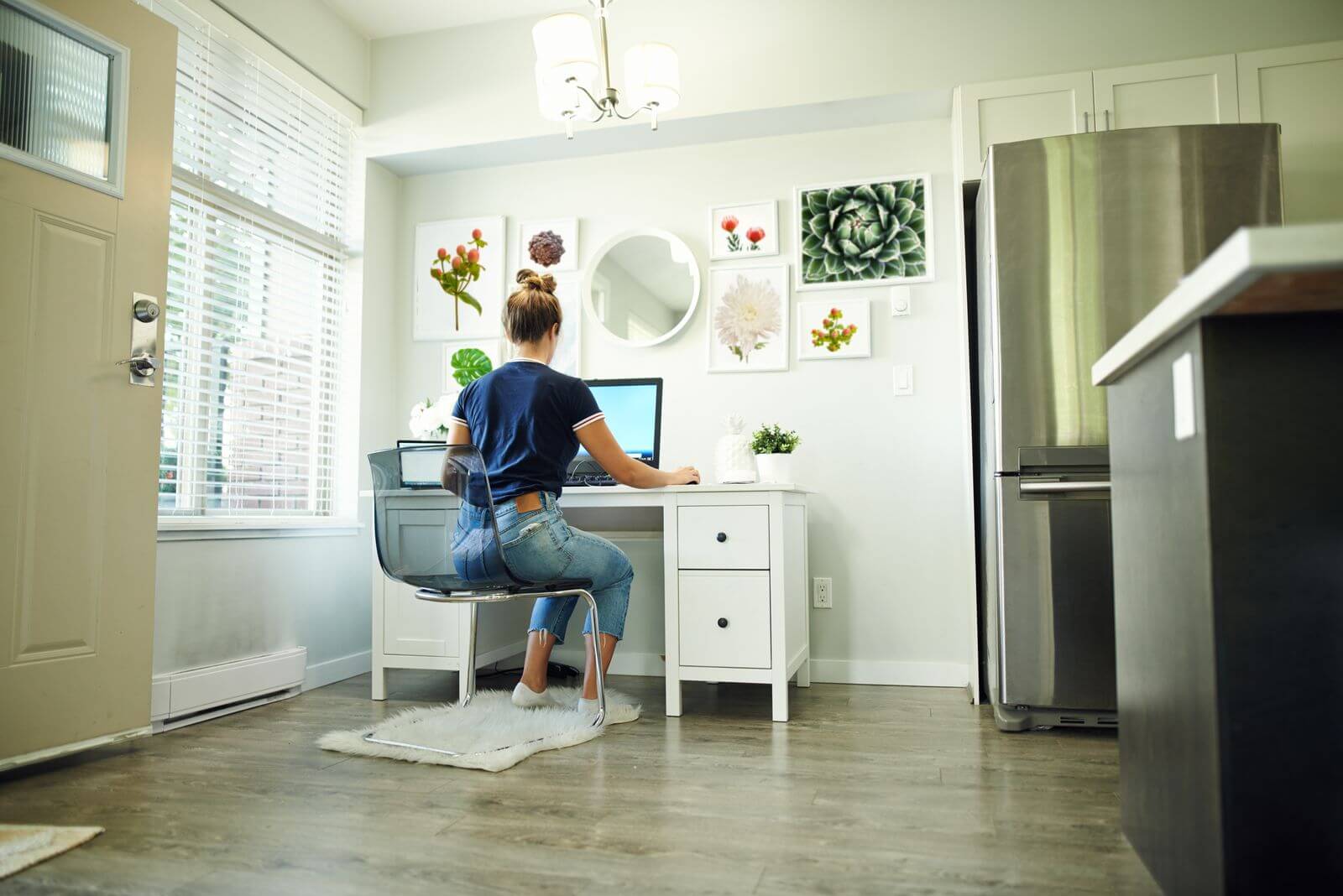 Patrick Swayze might have said "Nobody puts baby in a corner," but sometimes you have to work with the space you have! Finding a place for a home office is no easy task when you live in a studio or a small apartment. That's why it is important to take advantage of unused spaces such as nooks, crannies, and corners.
Take time to look around your home and measure any open corners to see if you can fit a small desk there. Corner desks and L-shaped desks are specifically designed to fit right into these spaces. If you have to move some furniture around to set up a small home office, it is probably worth it. After all, you want to be comfortable and productive when you work from home.
Let Your Creativity Fly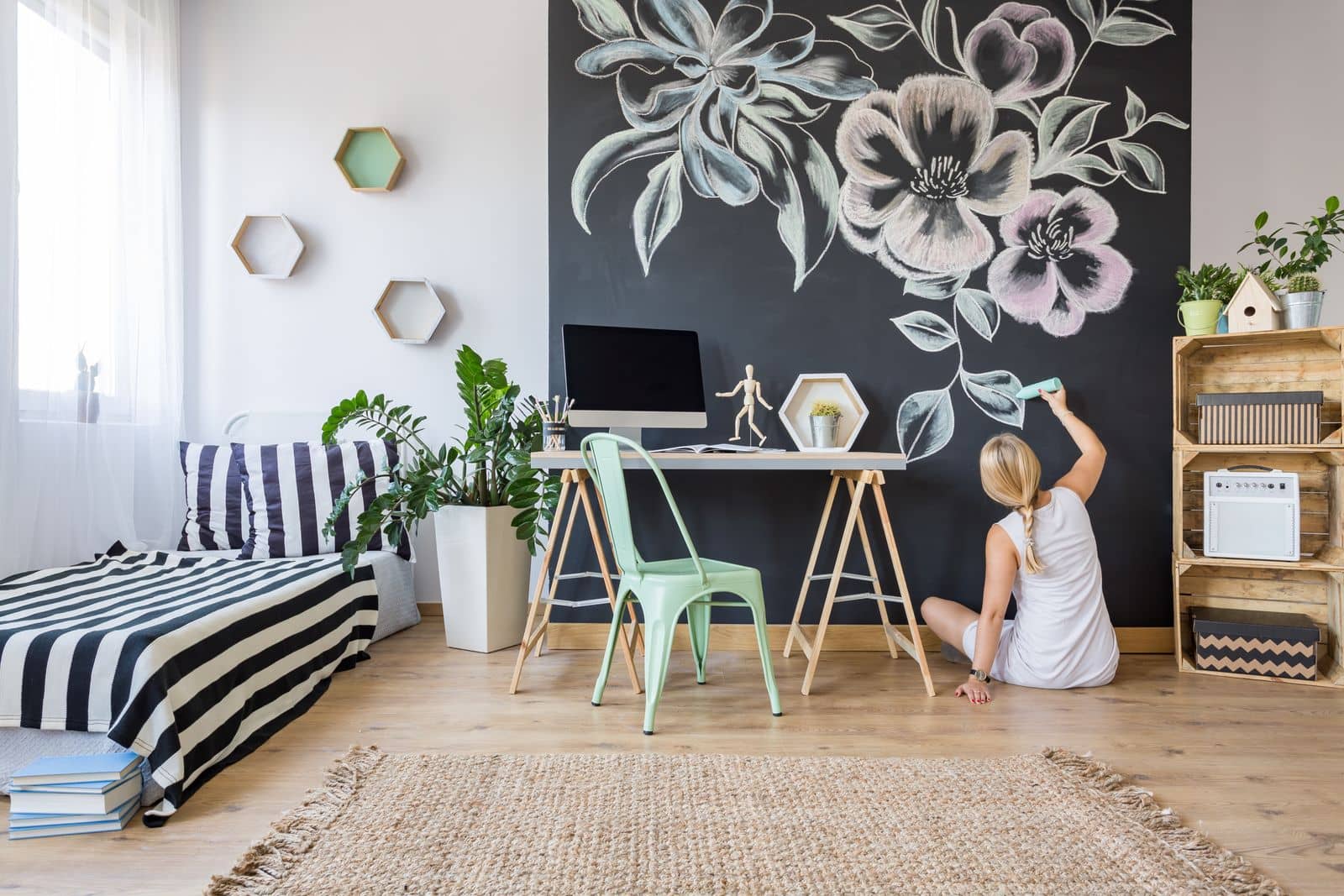 A fun and aesthetically pleasing home office is conducive to good morale and inspiration! Feel free to personalize your space and decorate according to your tastes! Your home office should be a reflection of your personality!
Take time to hang up paintings and posters or to create your own office artwork. A fun way to let your creativity flow and to easily change up your decor is with a chalkboard. You could even get some chalkboard paint to set up a whole wall for creative fun!
Your home office should be a space that makes you happy and productive. So, if you let yourself have some fun with your decor, you should feel motivated to get to work!
Add a Pop of Color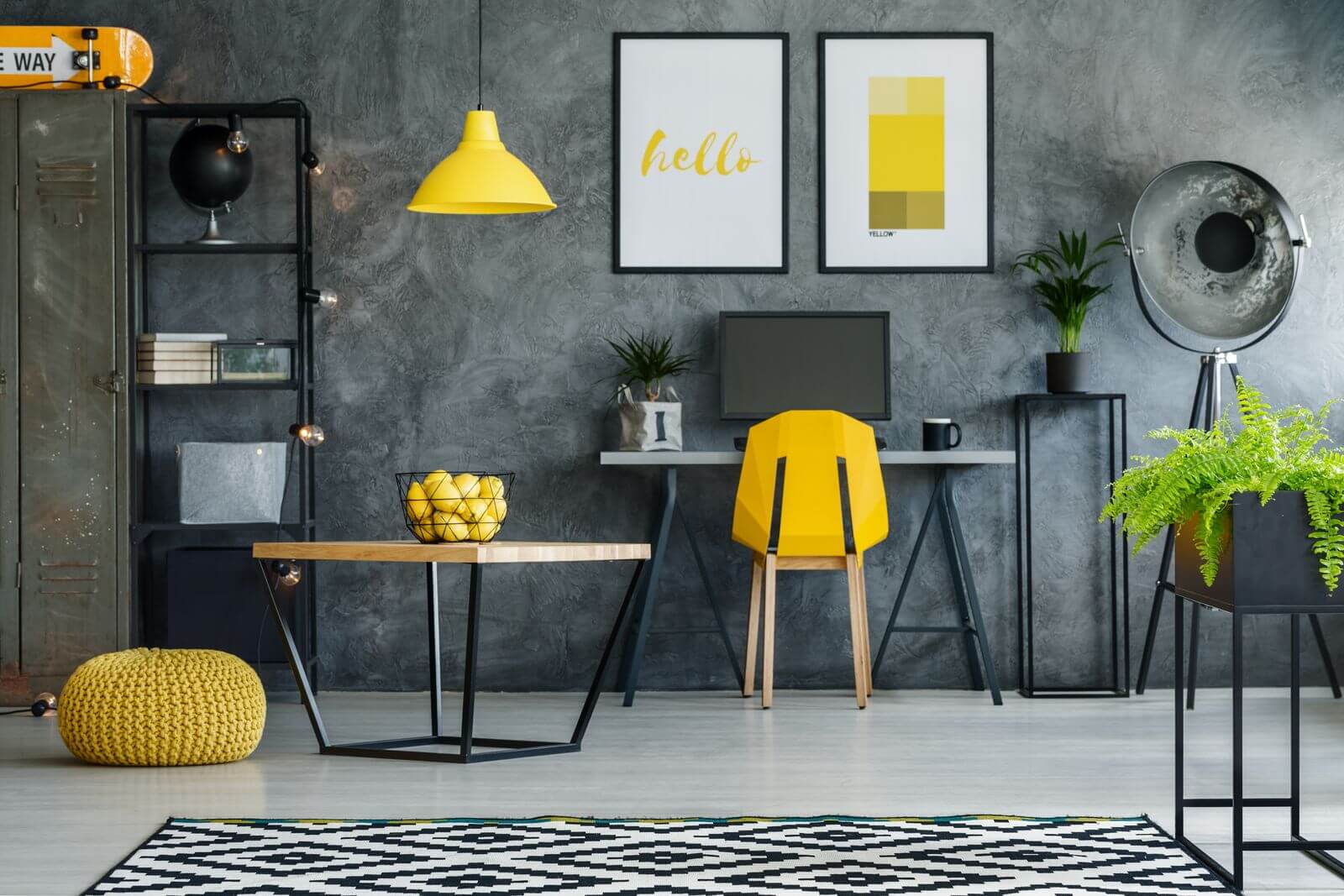 There's no doubt that colors can have a huge impact on your mood. That's why adding color to your home office can increase your motivation and improve your productivity! Familiarize yourself with color psychology and decorate your space with colors that make you happy.
If you want a burst of color in your home office, try painting an accent wall in one solid color. This is sure to liven up your space! Playing with color can also be subtle, but distinct. Try adding colorful pieces to your decor like a statement chair, lamp, or painting. A few items of the same color create a cohesive theme and palette that will help you feel comfortable in your home office.
Customize and Accessorize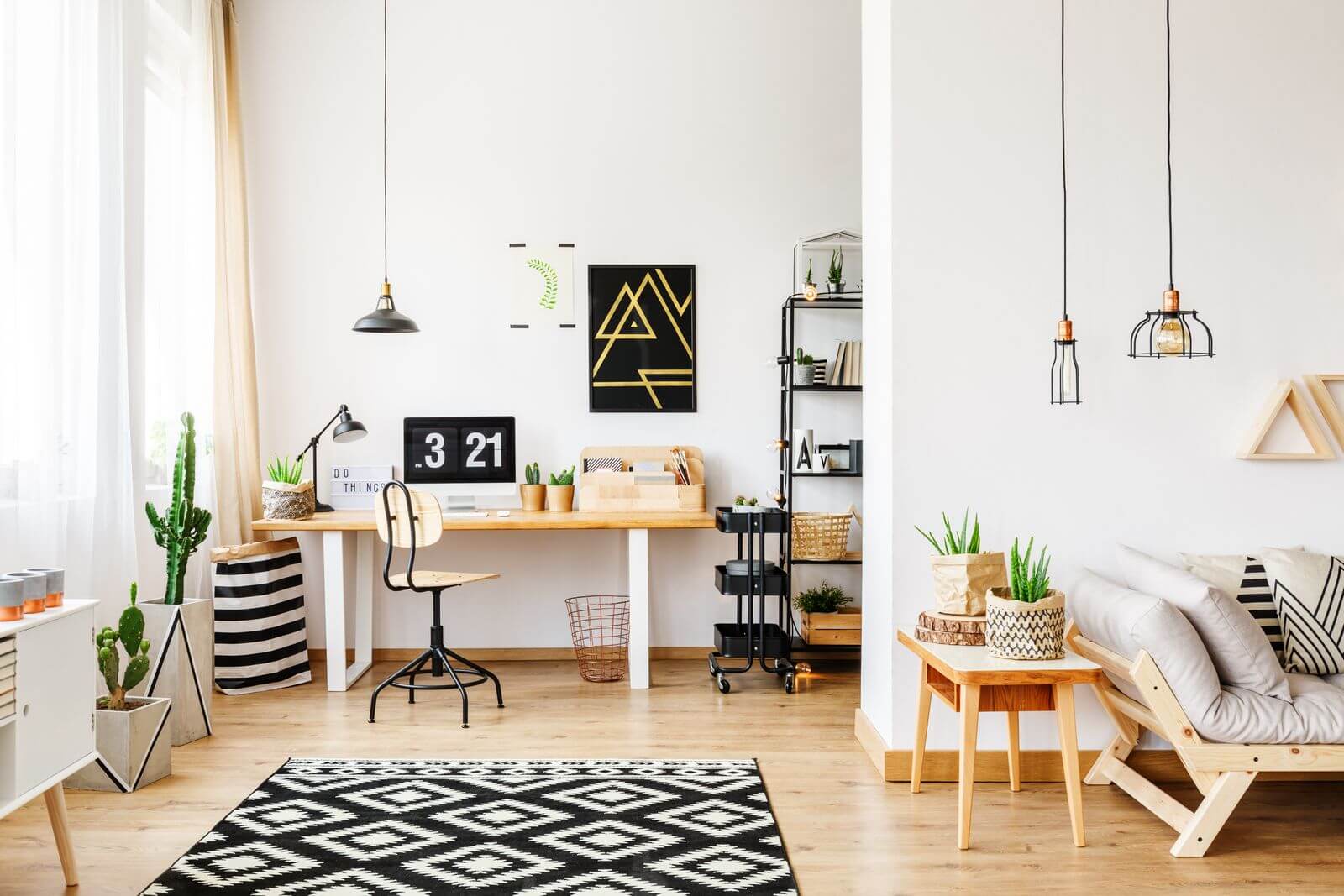 Good accessories can tie everything together! It's wise, however, to choose accessories that are both stylish and functional; that way you get the best of both worlds. If you want your home office to be a productive and inspiring place, consider one of the following trendy accessories:
Tell Yourself Less Is More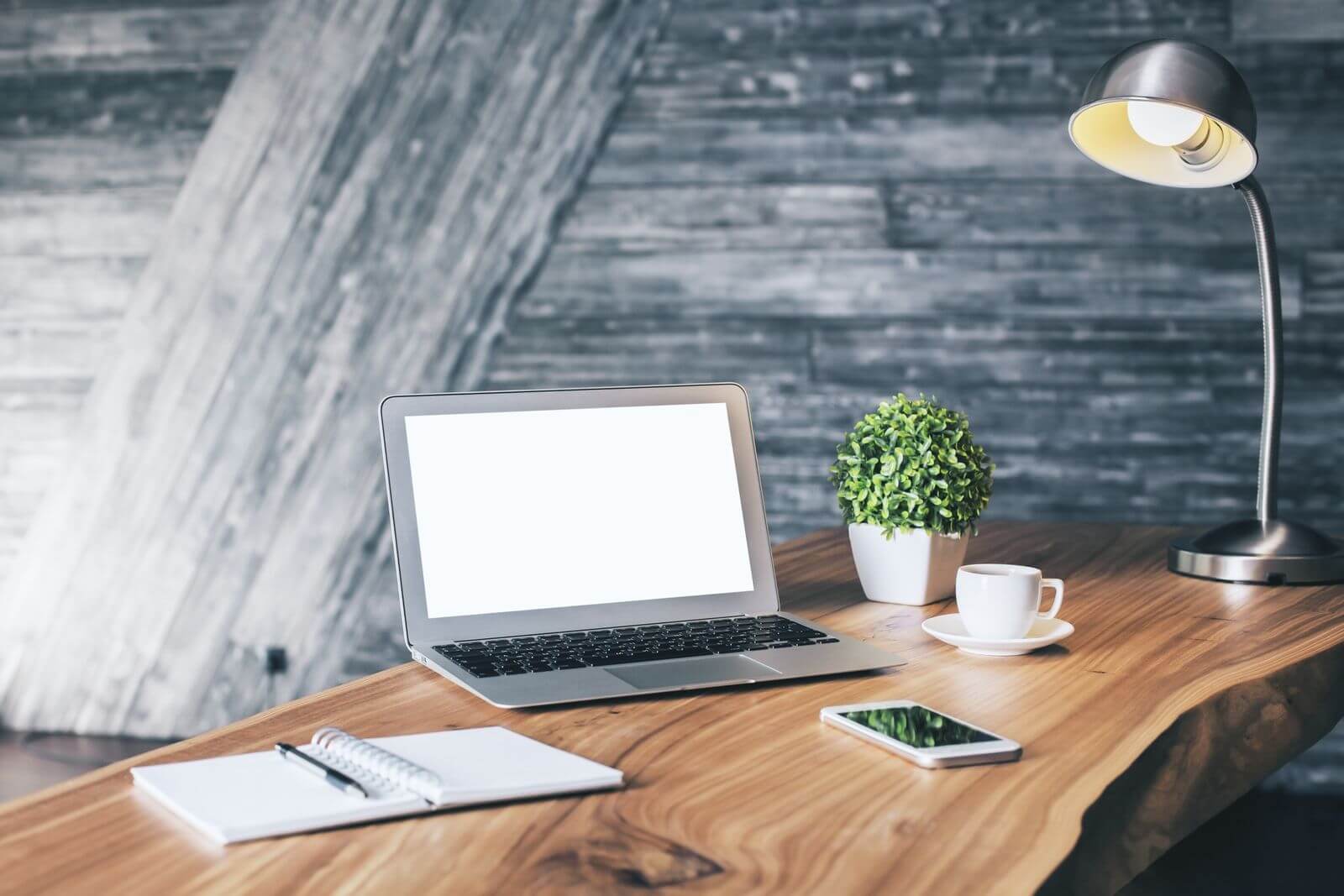 Accessorizing isn't for everyone, and that's why we also want to show you that a minimalist desk can be functional and inspiring too! Some people prefer to keep only the essentials on hand, and that's certainly one way to keep a clean and organized home office.
Sometimes having a nice, clean slate is the best way to start your work day! If you like having a lot of open space to work at your desk, then feel free to keep only your work accessories nearby. This way you can avoid any stress from unwanted clutter and lost paperwork!
Looking for some middle ground? Try adding only one or two statement pieces that make you happy and inspire you. Limiting the number of things on your desk helps you feel in control of your surroundings and helps you get to work!
Categories
Home Office