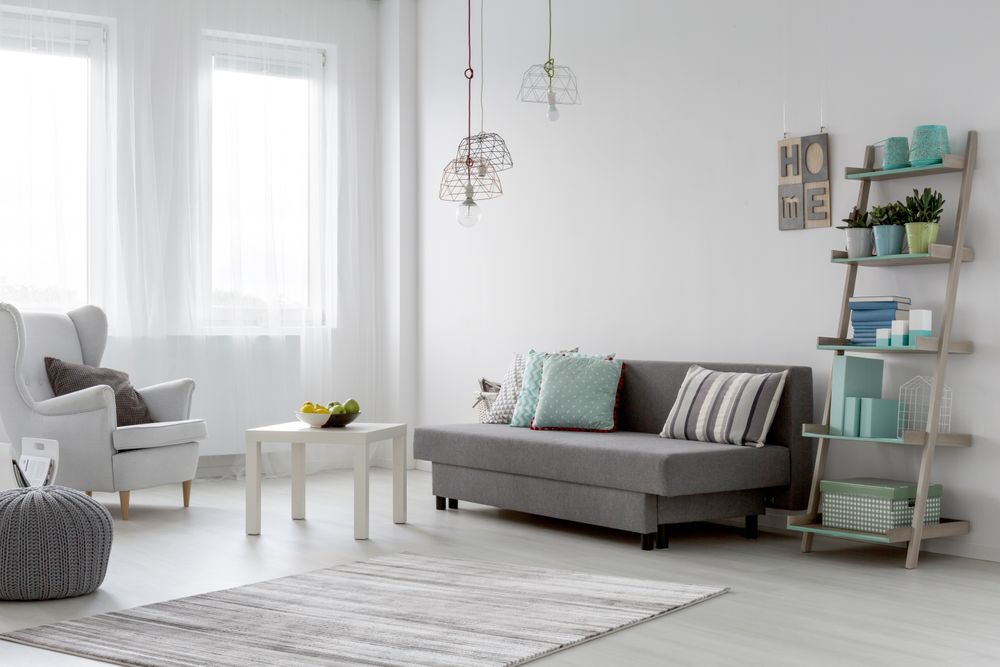 Minimalist decor, when done right, effectively combines form and function to help reduce the clutter in our home as well as in our mind and spirit.
The concept behind minimalism, or "less is more," is to concentrate on the essentials in our lives. Based on reducing the clutter and associated disarray in our surroundings, minimalist design has the power to help to do likewise in our mind and spirit as well.
But how to do it right? Baby steps!
Choose one room to begin. The living room—one of the most used spaces in any home and the room where we often seek relaxation—is a great place to experiment with minimalist style.
While strategically stripping your room of a lifetime of treasures and belongings may seem quite limiting, it doesn't have to be. With a little planning and some careful consideration of the things you own, creating a minimalist living room is easier than you might think.
It's a great start to breathing fresh air into not only your home but your well-being, too!
Function First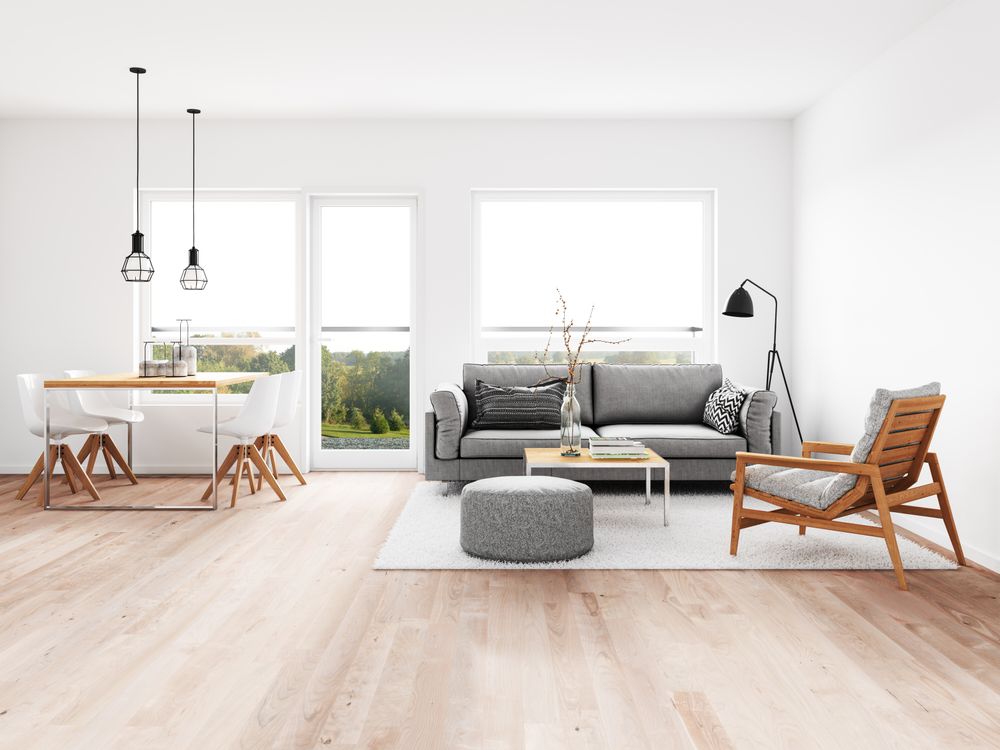 Any approach to new decor should consider function first. For your space to foster the calm and tranquility you're in search of, it has to be easy to use and functional to be maintained long-term.
Assess the current state of your living room, and consider first what works and what doesn't. Look at problems in the existing functionality and think about how you might solve them.
Do you have a wonky corner or cubby space? Is storage an issue? Are your furnishings too big or too small? Too few or too many?
Consider your lighting needs. Choose a stunning light fixture and, besides being highly functional, it will add unique character to the space and may even become a focal point.
You may have to re-think the furniture arrangement, or it may mean establishing new habits, such as how you store books or magazines, where you charge your electronics, or from where you watch TV.
Thoughtfully Considered Storage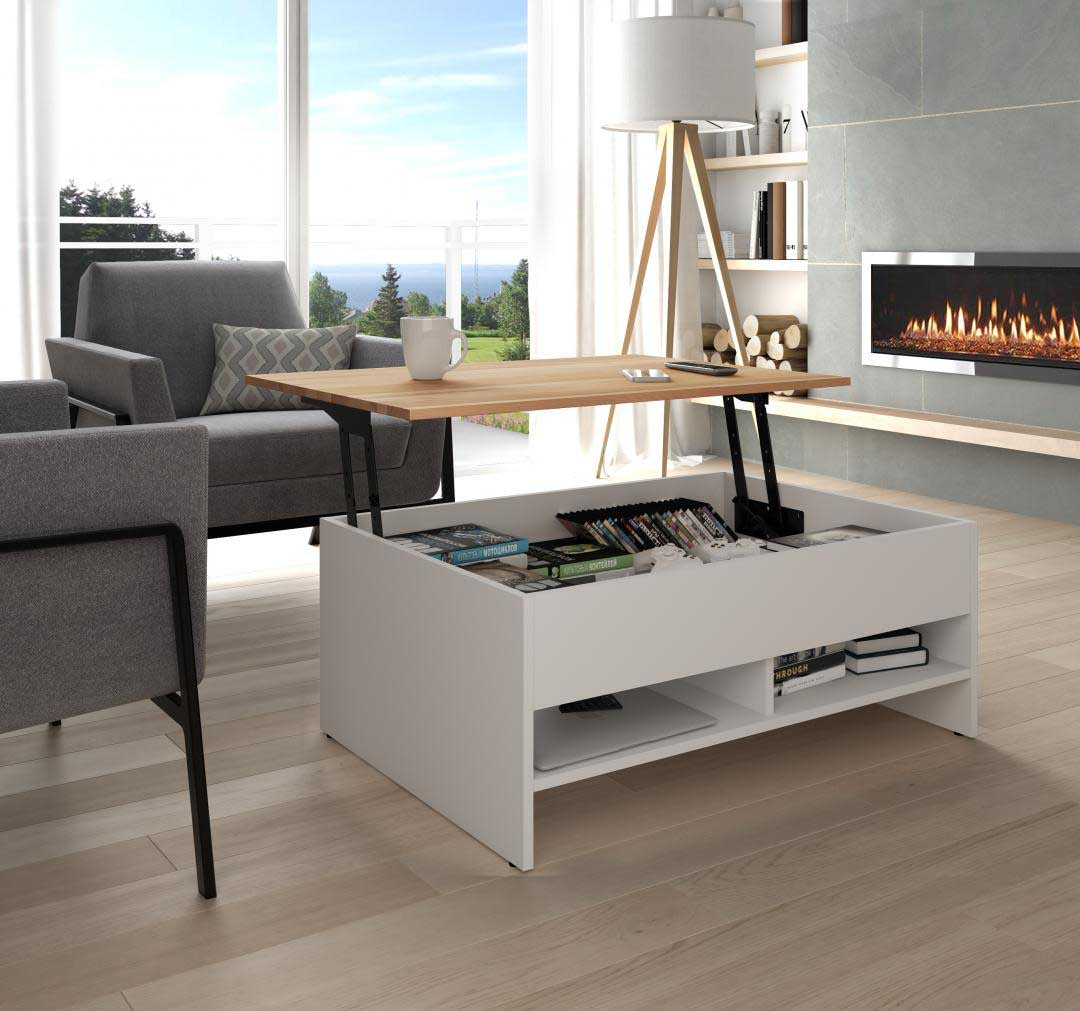 Minimalist decor leaves little to no space for clutter. However, with busy, active lives it's inevitable that a variety of items make their way into our homes every day only to take up space on our foyer console, coffee tables, sometimes even the floor.
Transitioning to minimalism in an easier, more sustainable way, it's important to consider your storage habits and how you can modify them efficiently and long-term. If the foyer is an easy place to drop keys, mail, and other on-the-fly items, prepare an attractive box to store them.
The same principle applies in the living room: electronics and related accessories stored in a multi-functional coffee table; magazines and newspapers can find a home in an attractive basket; books and treasured keepsakes on a tidy shelf.
All of your belongings, and how you use them, deserve thoughtful consideration when it comes to storage solutions that are both easy for you to maintain and keep tidy.
Incorporate Texture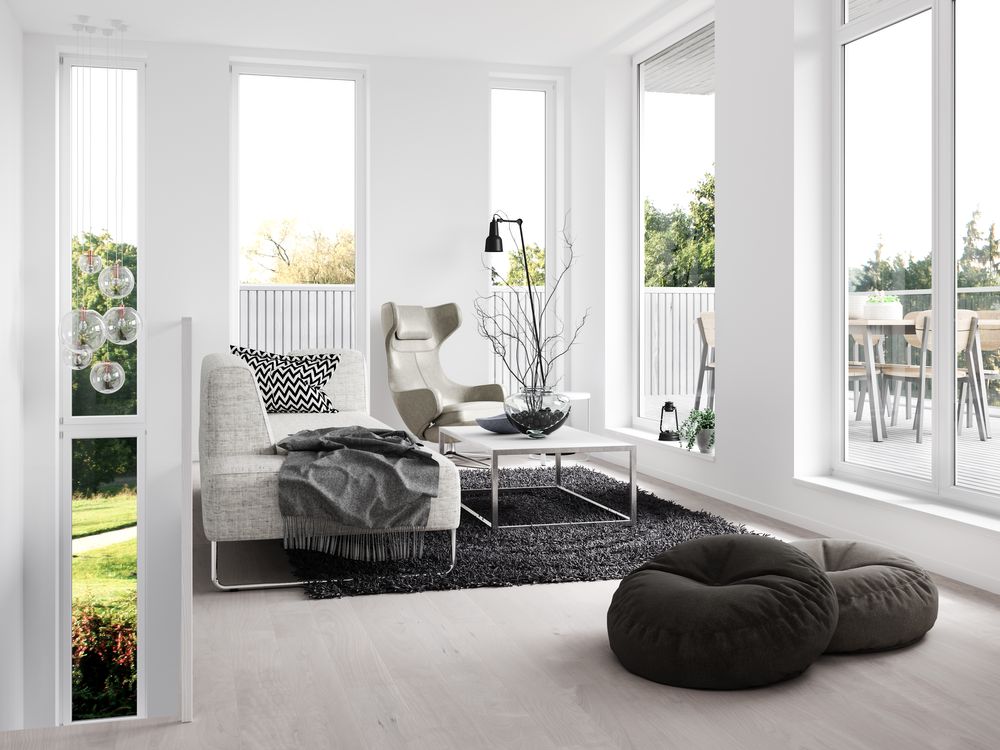 It may seem, as you strip away the excesses of your life, that your room may be at risk of becoming dull and devoid of individuality and character. Not so!
A great way to add visual interest and style, while still maintaining a minimalist aesthetic, is to incorporate and combine different textures and materials.
Choose a blanket of thick, rich fabric to add a sense of cozy luxury. Bring in accent pieces of textured wood. Allow a simple floor lamp made of contrasting materials to make a statement.
Adding simple accessories made of natural elements can bring warmth and dimension to your space.
Indulge in Details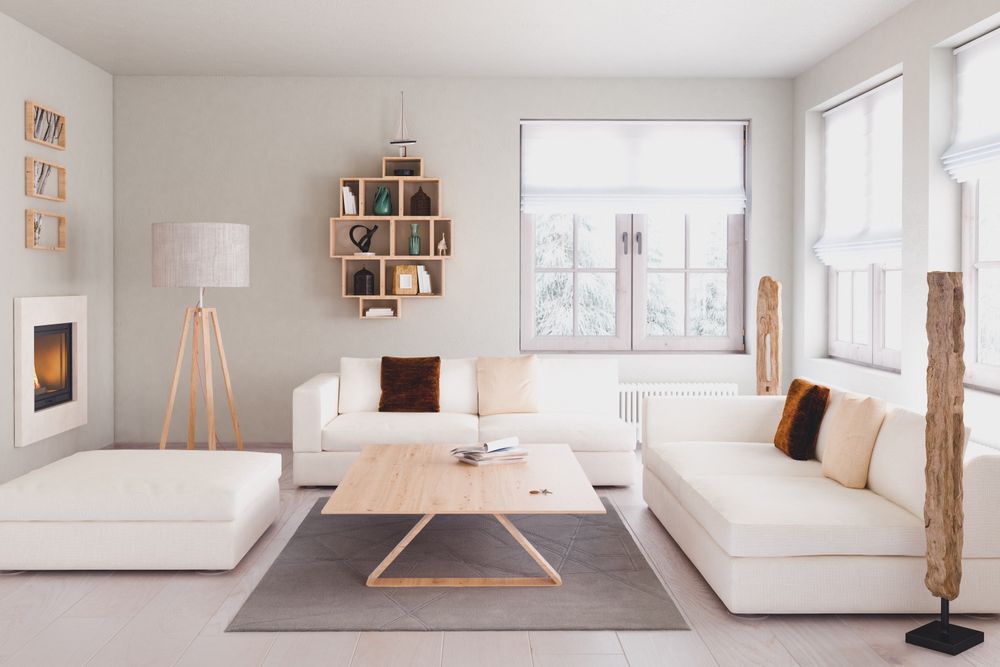 Details don't have to mean busy.
In fact, in minimalist design, the details – as there are so few – become highlights in the room.
Carefully considered, and thoughtfully chosen, the details you wish to include will convey your style and tell your story in one way or another. They will also seem that much more significant with less visual clutter around them.
Your details, from artwork, to shelving, to light fixtures, to pillows will take more thought than they might have previously, but the results are sure to be more rewarding.
Simplification and Empty Space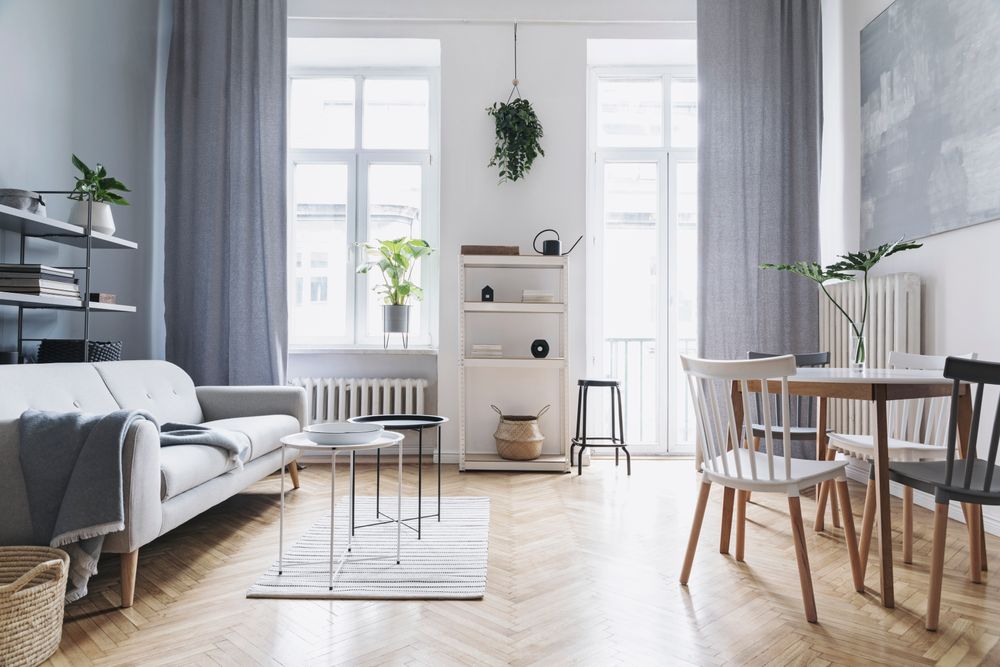 Minimalism in design embraces empty space. Unfettered corners and clean walls contribute to making the room feel airy and light.
However, empty doesn't have to mean bland! A wall free of anything hanging on it can still have a stylish impact if painted the right paint color. A corner without stuff can highlight the simple beauty and detail of your baseboards or flooring.
Simplicity defines minimalism. Keep this in mind as you choose the furnishings, accessories, and storage for your space. Look for form and function in every piece you incorporate and ensure that it works for you, making the transition to minimalism easy and sustainable in the long run for you, your family, and your lifestyle.
Categories
Design