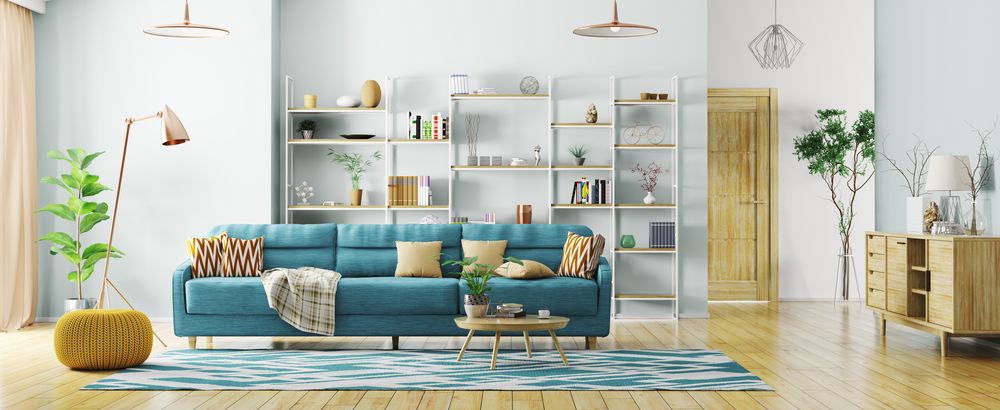 Even midwinter, it's never too early for a little spring cleaning—a living room refresh to amp up your style and help beat the February blues!
Great news—according to Punxsutawney Phil, an early spring is on its way!
Regardless whether or not you take stock in the dubious predictions of a groundhog, you don't have to wait for the snow to melt to bring a little spring spirit into your home.
Short, cold, dreary days are the perfect time to experiment. Jump in with a can of paint, incorporate a new addition or two, or swap out a few cushions, there are any number of ways to easily refresh one of the most well-used rooms in your house in anticipation of an early spring … or not!
A Fresh Coat of Paint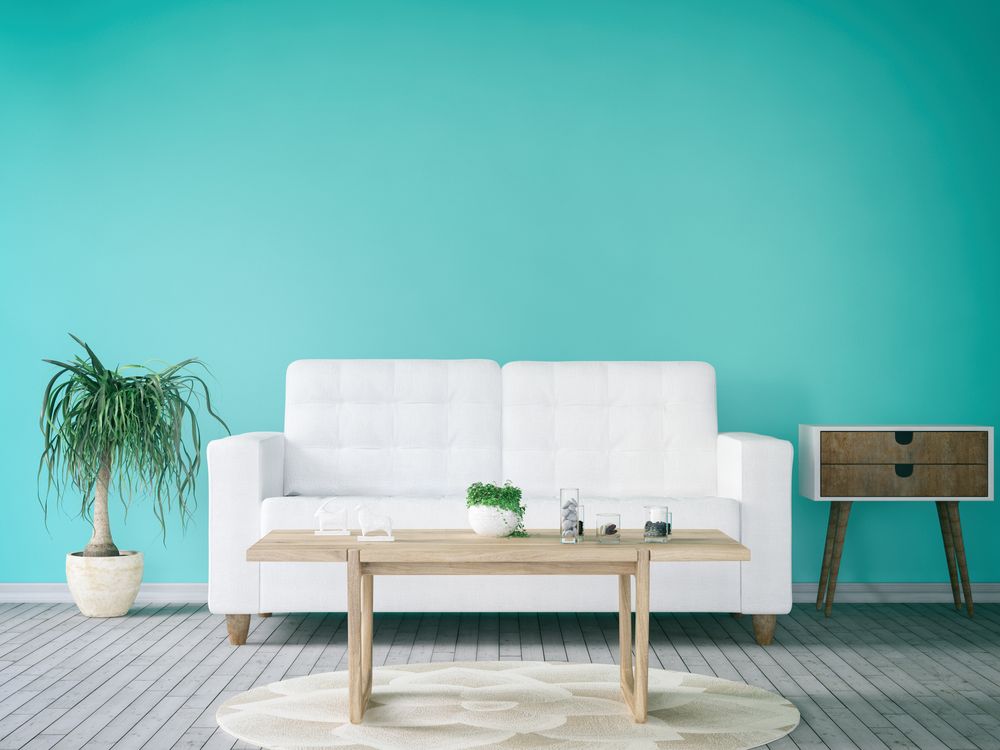 Consider a fresh coat of paint on all living room walls or on a single accent wall. Choose an inspiring new color to reinvigorate your space.
Easy and effective, painting is a great way to transform any room with a small budget and in as little as a weekend.
Experiment With Trends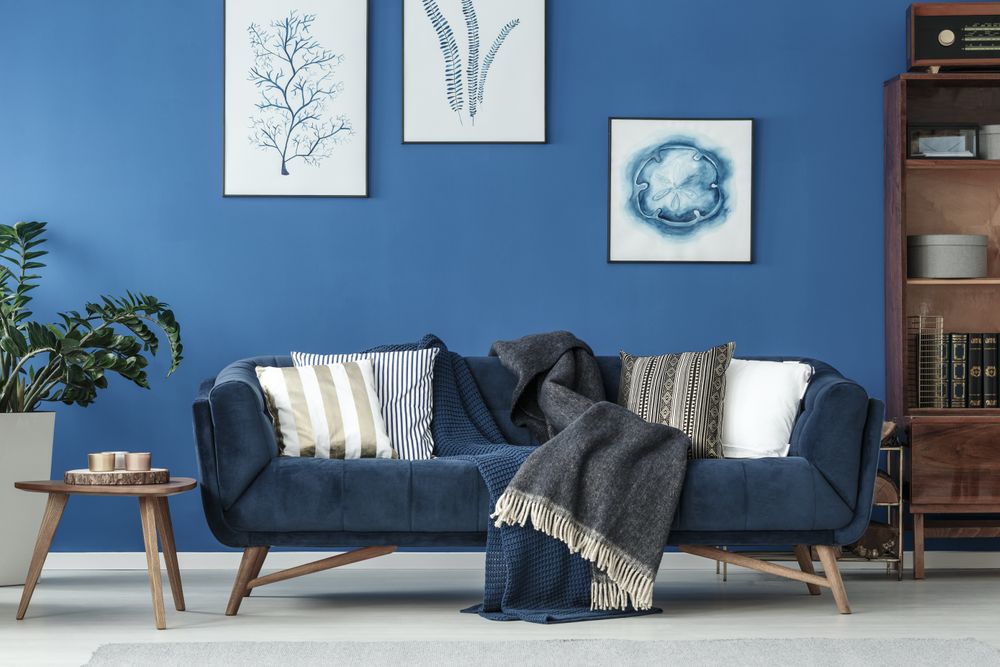 Incorporate a new piece or two that draws on a current design trend.
For example, a touch of upscale chic with a sofa, side chair, or even an ottoman in luxurious velvet can add a timeless warmth, richness, and texture to your existing decor.
Or, go mid-century, leveraging the trend's clean, minimalist lines and tapered legs to achieve a sense of understated simplicity and tidiness.
Add Accent Pieces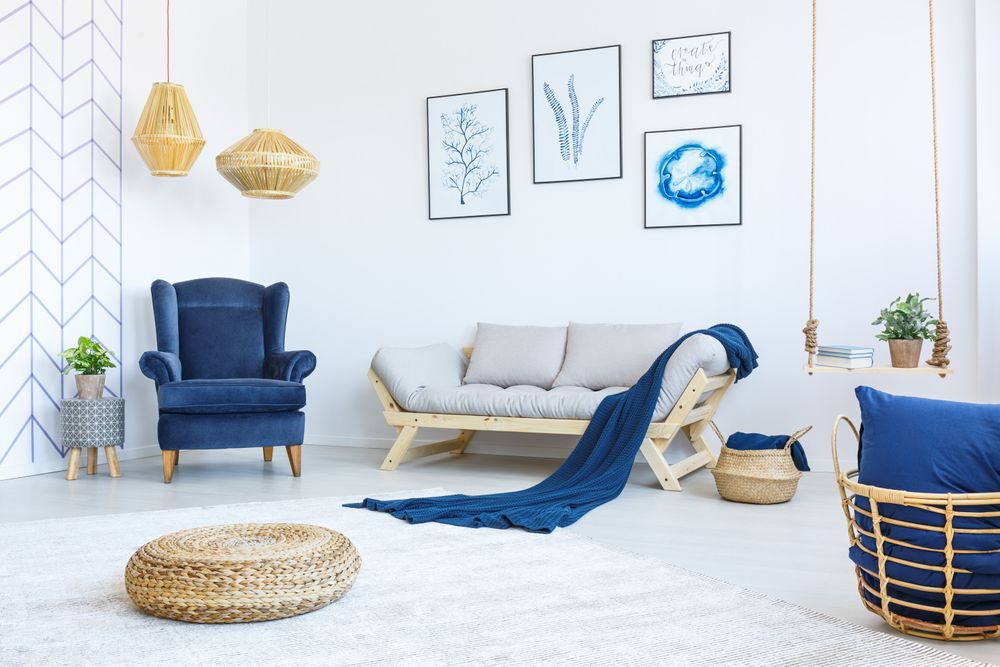 Add punch easily and on a small budget by merely adding one bold piece. An arm, or accent, chair in a bright or daring color can add beautiful visual interest to your room, not to mention a renewed sense of style and impact.
Throw in corresponding accessories, and you've achieved an easy refresh that will take you well beyond springtime.
Incorporate Convertible Elements Such as a Lift-Top Coffee Table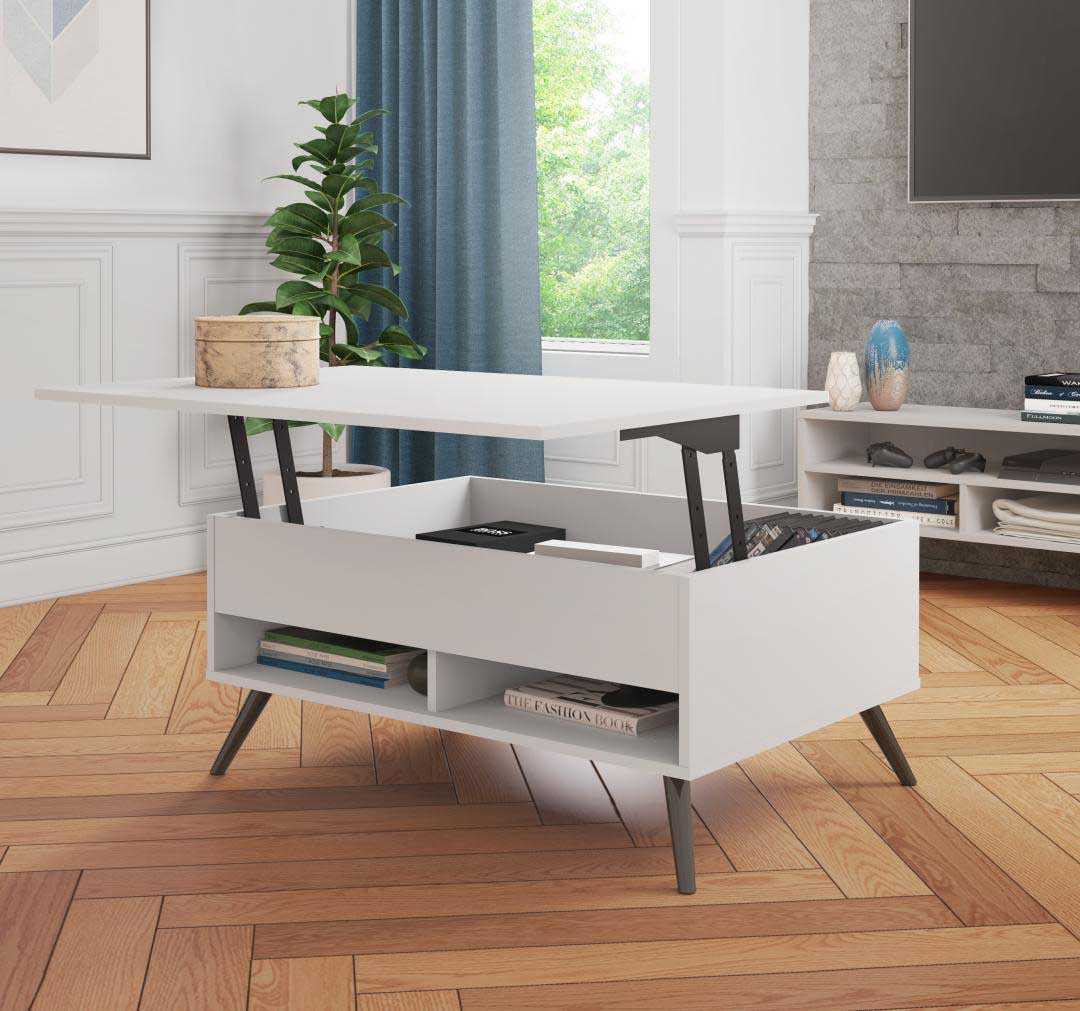 Perhaps a refresh is as simple as better managing the living room clutter.
Flexible furnishings are particularly effective options for making the most out of small spaces. Opt for multitasking items: an ottoman with storage, a stool that doubles as a side table, or a pouf that works double-time as a footrest as well as extra seating.
Perhaps use a bookcase as a room divider or choose a coffee table that efficiently answers the questions of storage, functionality, and style all at once.
Mix 'n Match Styles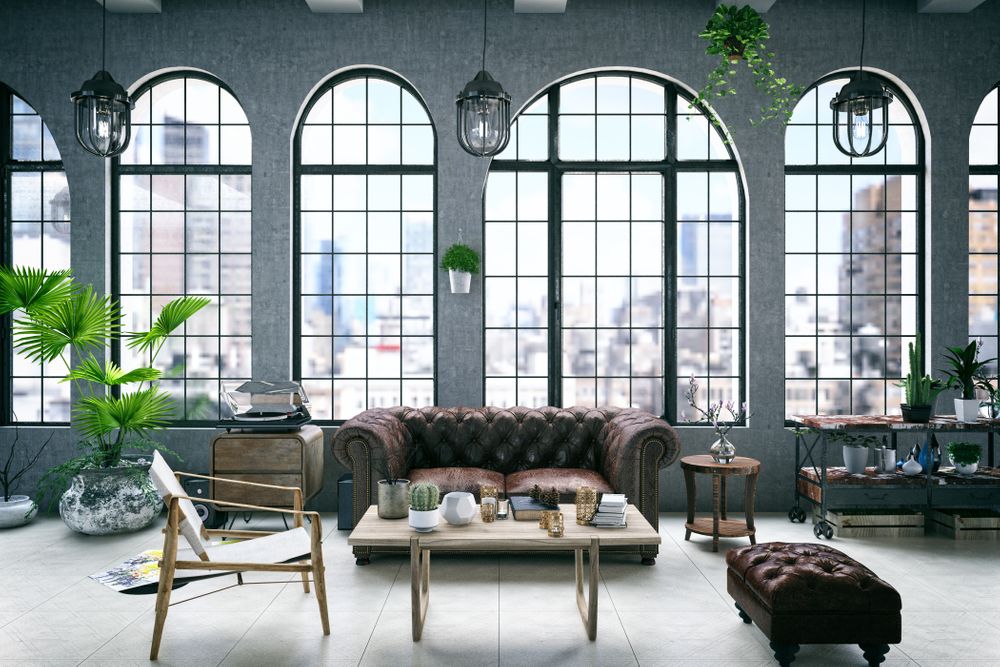 Are you finding your existing style a little tired or dated? Don't despair, diversify!
Mixing and matching styles and eras can better reflect your taste and personality while adding fresh verve to the living room.
Vintage pieces are a great way to imbue your space with texture and lovely old-world charm, making your room feel unique and full of character.
Is your decor all clean lines and understated curves? Repurpose an old, vintage steamer trunk as a coffee table or antique hutch; add a soft, tufted, oversized armchair or love seat to add interest and warmth, enhancing your modern aesthetic.
Get Eclectic and Whimsical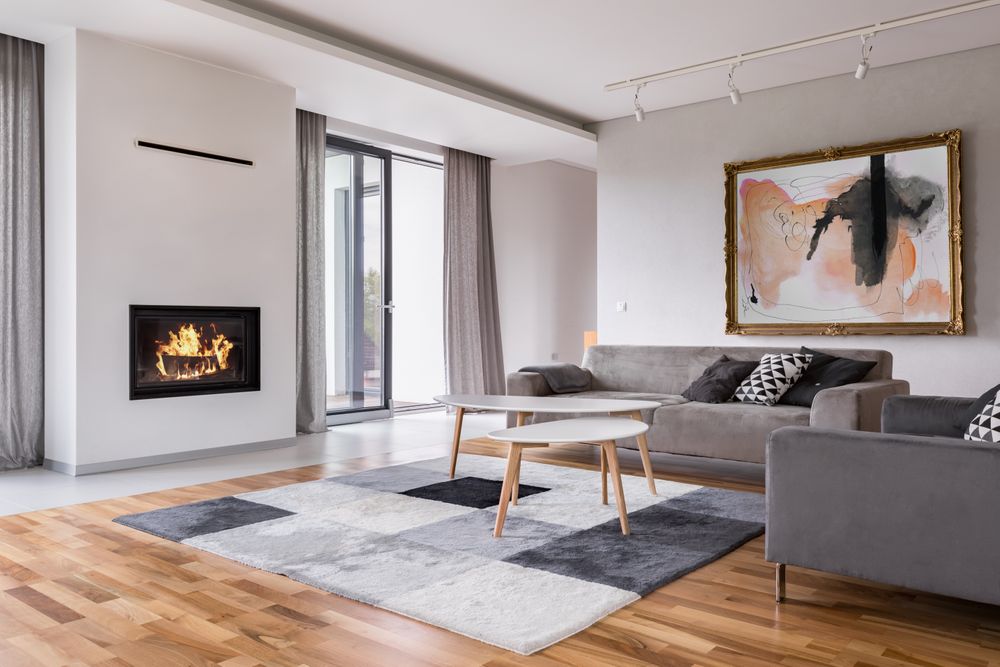 An oversized piece of whimsical artwork can often add similar impact as a coat of paint. Create a focus, or accent, wall with a fun, unusual, eye-catching piece of art—painting, fabric, photography—that grabs you!
Get eclectic when decorating with oversized wall art, and prop it on the floor against the wall.
Let your imagination and taste guide you. Go a little wild, either in content or color, as you sit back and enjoy the terrific results for months, even years, to come.
Add a Pop of Color to Your Neutrals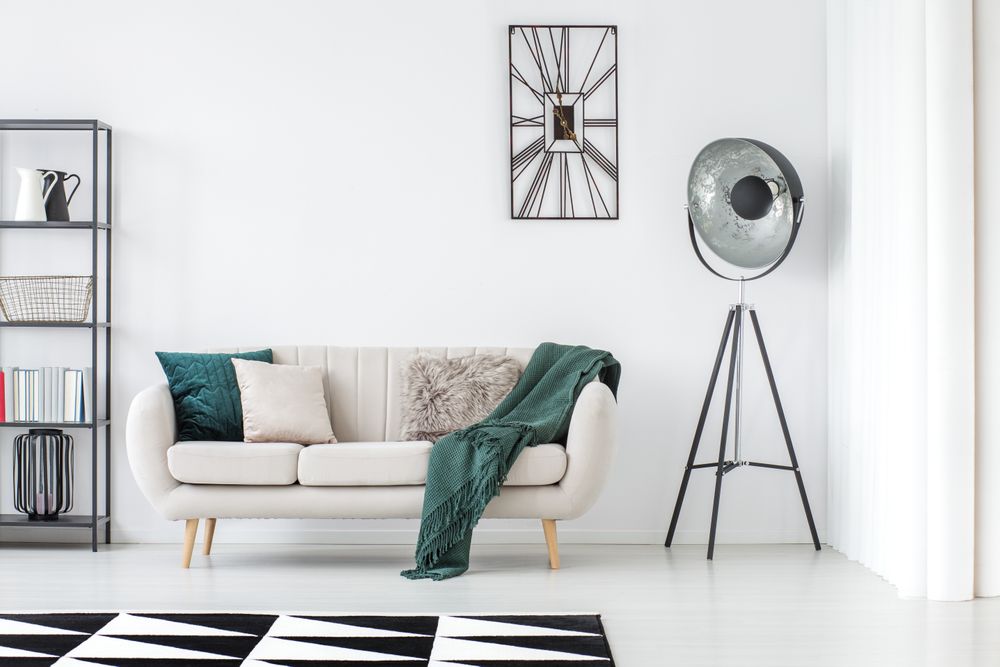 If you're a fan of neutrals but aren't quite sure how to add some oomph to the look, start with your accessories. A versatile color like blue, for instance, can be layered in every shade for an exciting new look.
Go bold with a pillow or a soft, textured blanket to add some vivid kick to your neutral space.
These little details can have a significant impact on how your space looks and feels.
Choose the Perfect TV Stand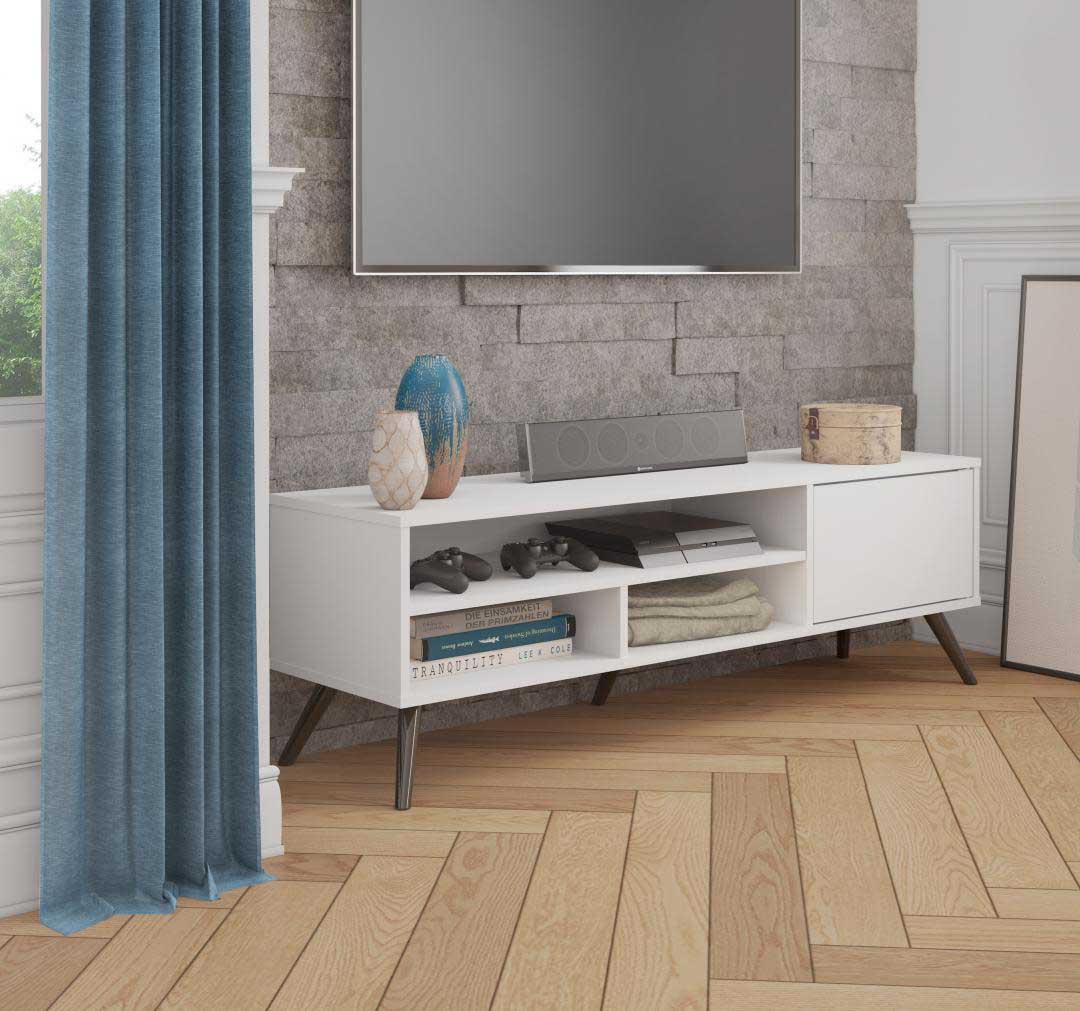 Sometimes refreshing the living room space comes down to just one stylish and practical piece to help rein in what can be a challenging and often cluttered area of the living room: the entertainment area.
Televisions can be big, cumbersome, and difficult to incorporate into living room decor, but with the perfect media stand or entertainment center, you can keep it and all the related accoutrements in a tidy, organized unit that only enhances your living room style.
Categories
Home