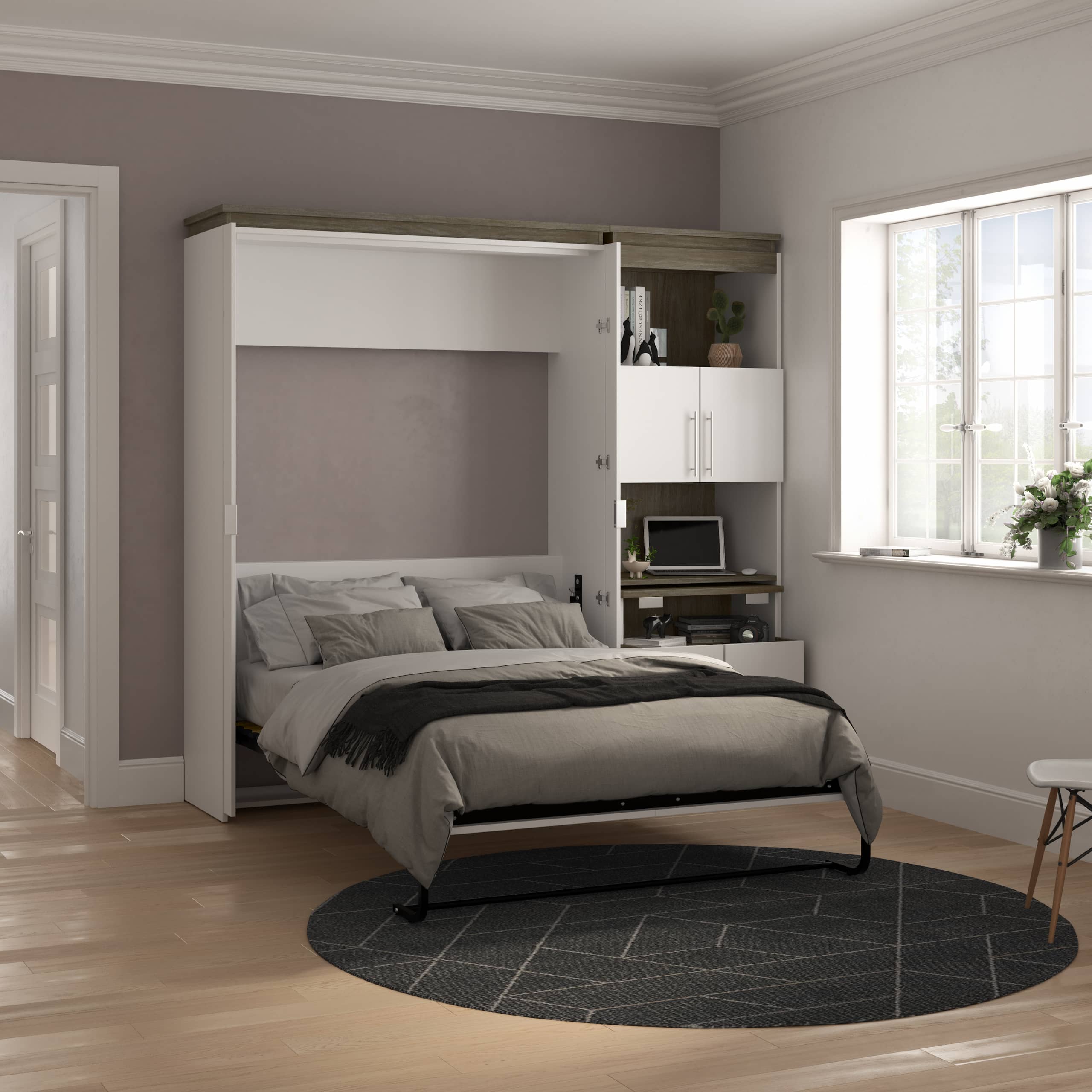 Working from home is now a routine for many, and some adjustments had to be made for those who shifted towards this new reality. While those who are lucky to live in a big home might have enough space for a dedicated home office and a separate bedroom, many living in smaller apartments are struggling with the lack of space. Thankfully, a practical Murphy bed with desk is a great solution to this problem.
Murphy beds are fantastic solutions for small and big homes alike. Even if you have a dedicated home office and don't need to make space for anything, gaining precious square footage can end up being useful and practical. A Murphy bed with desk might be more apt for smaller homes, but it can serve as a uniquely purposeful solution for bigger homes as well.
Murphy beds with desks are even more practical for remote workers wanting to merge rest and work in one convenient solution. If you're still not convinced, keep reading along. We compiled a short list of reasons why a Murphy bed with desk is just what you need for your space.
It Is Convenient for Apartments and Lofts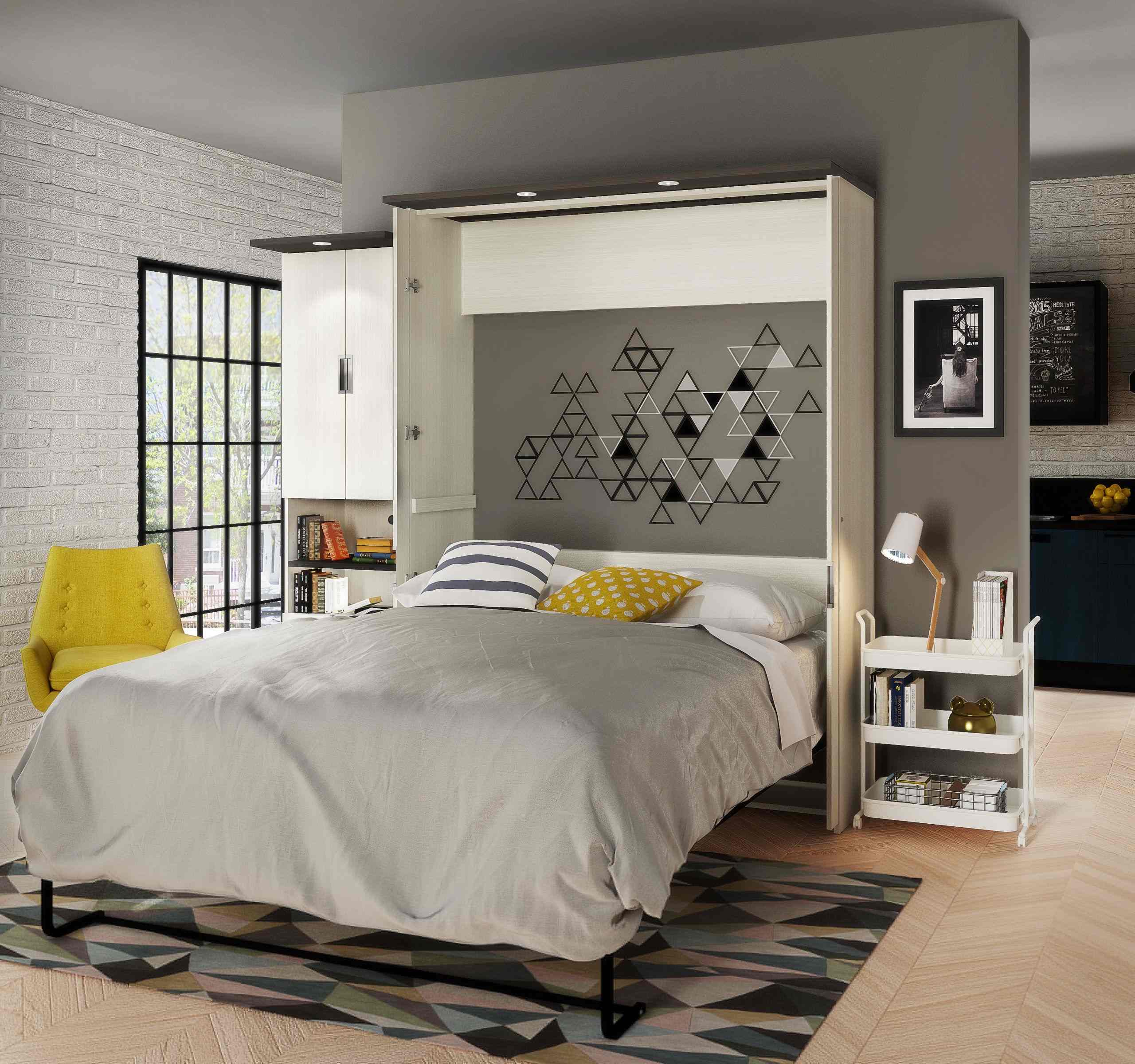 If you live in the city, chances are you're trying to maximize every square foot in your apartment. While some have the privilege of living in a huge home, most people choose an apartment based on their location. This sometimes means renouncing tons of space, and it can get troublesome if you need to fit a bedroom and a desk in the small space.
A Murphy bed with desk is the perfect choice for apartments. Instead of dedicating space to your home office, which can be hard in a small place, you can merge work and rest all in one solution. Think about it: you'll likely want to have a living room, and space to host your guests for dinners, right? These, along with a dedicated bedroom, can be considered essential, and they can take up a lot of space. Where would you fit your desk, then?
Now, you can, of course, choose a computer desk and place it in your living room or bedroom. But this would result in a loss of free space. A Murphy bed with desk is extremely convenient because, when the bed is not in use, you can just tuck it away by neatly folding it into a cabinet anchored to your wall.
During the day, you'll be able to enjoy your wonderful workstation because the space a regular bed would take up will be freed by conveniently folding away your Full or Queen Murphy bed with desk. At night, when you're ready to rest, simply unfold your bed, and you're all set for a relaxing night.
It Can Serve as an Office and Guest Bedroom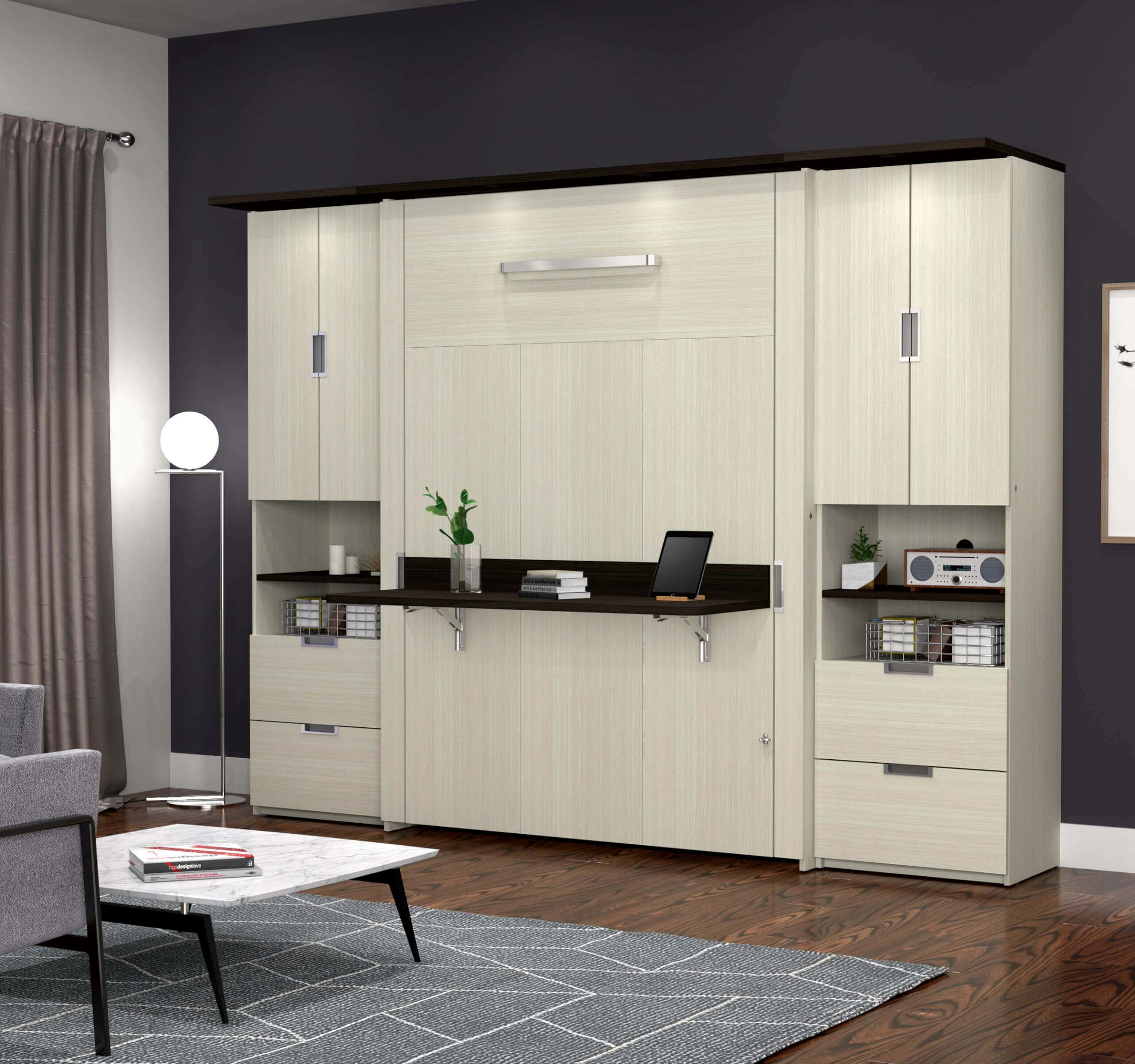 If you're lucky enough to have tons of free space, you might have an extra room to spare. There are many things you could do with it, and one popular option is turning it into a guest room. Being a great host means having space for your guests, and it's understandable that you'd want to have extra room for your friends and family when they come to visit.
But have you ever considered that guest rooms take up a lot of space and are probably only being used a few times a year? A Murphy bed with desk is a fantastic option for your guest room. It will give you the chance to have over anyone you'd like and use the room for other purposes when no one is over.
Why renounce a full room you can use to exercise, work, or do any other activity? Instead of dedicating your spare room solely to guests, you can place a practical Queen Murphy bed with desk and use it not only to host people but also as your office area. This way, the space in the room will be maximized, and you'll be able to enjoy it as an office or even as a home gym or family room.
It Can Keep Your Room Organized and Clean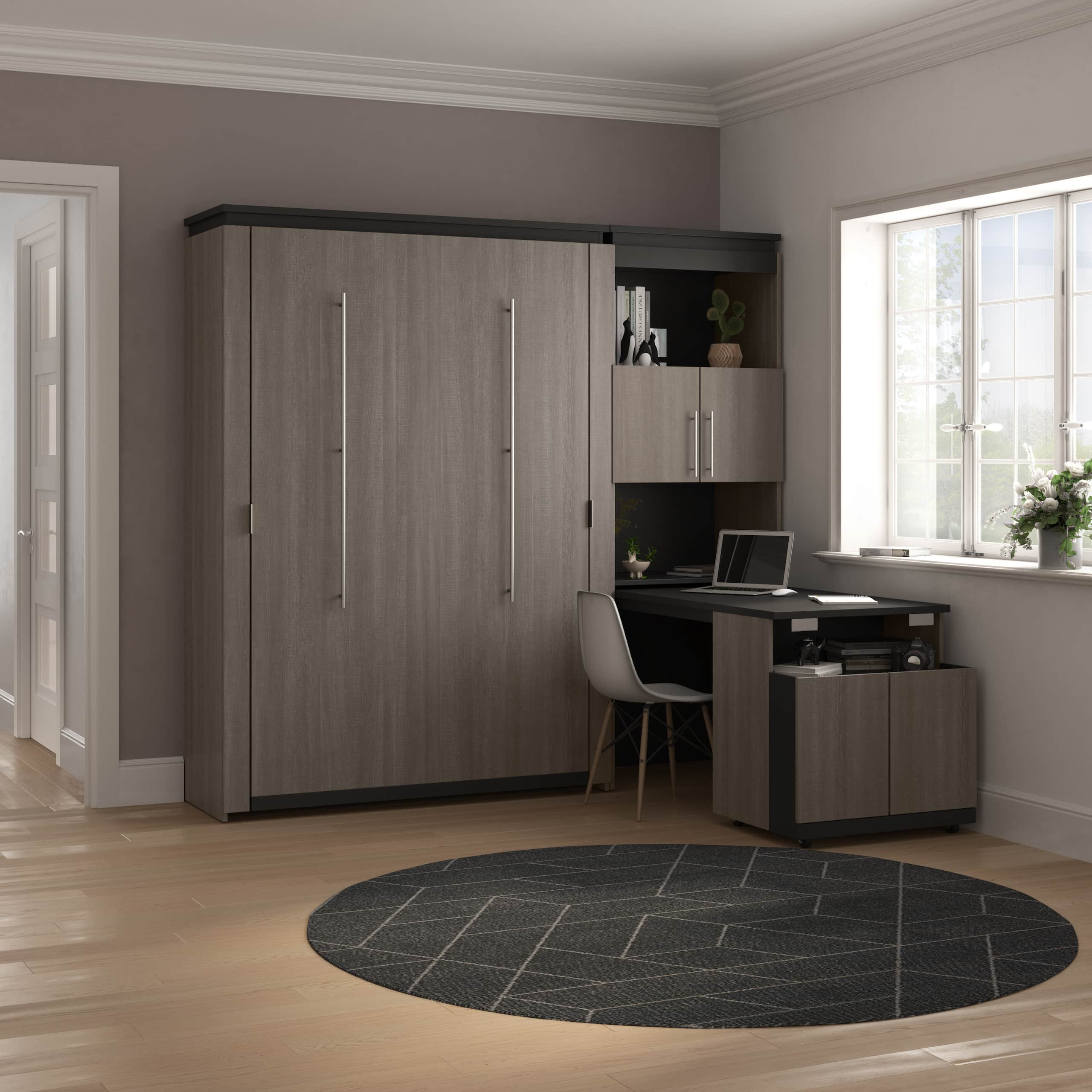 A Murphy bed with desk is not only a great rest and work solution, but it also helps keep your place clean. Think about it: how time consuming would it be to have to clean a guest room that only gets used a couple of times a year?
Traditional beds usually have idle space underneath them that is completely useless, with the exception of taller beds or ones with storage. That gap usually gets pretty dirty and dusty rather quickly, and cleaning it would be an added task to an already busy schedule.
With a Murphy bed with desk, you won't have to worry. You can fold the bed in when it's not in use, and enjoy an open space that won't just collect dust because it goes unused. While you'll still want to do some regular cleaning, as with any room in your home, it will be easy and quick because you won't have to fit your vacuum or mop under a traditional bed. Vacuuming an open space is easier and much more pleasant.
Lastly, don't forget to decorate your space. The first thing you should do is maximize natural light. It's invigorating and energizing, and it instantly makes any room more appealing. Make sure the room you choose to install your Murphy bed with desk in has a window or two. This will improve your mood when working.
Furthermore, natural light is ideal if you like plants and would love to add them to your space. Even though some plants survive in low-light conditions, most of them will thrive in direct or indirect light. A great plant for your office or guest room is a ficus lyrata, also called fiddle leaf fig. It's a beautiful plant that is growing in popularity, so you know it will make your space look great.
Categories
Home
,
Small Spaces