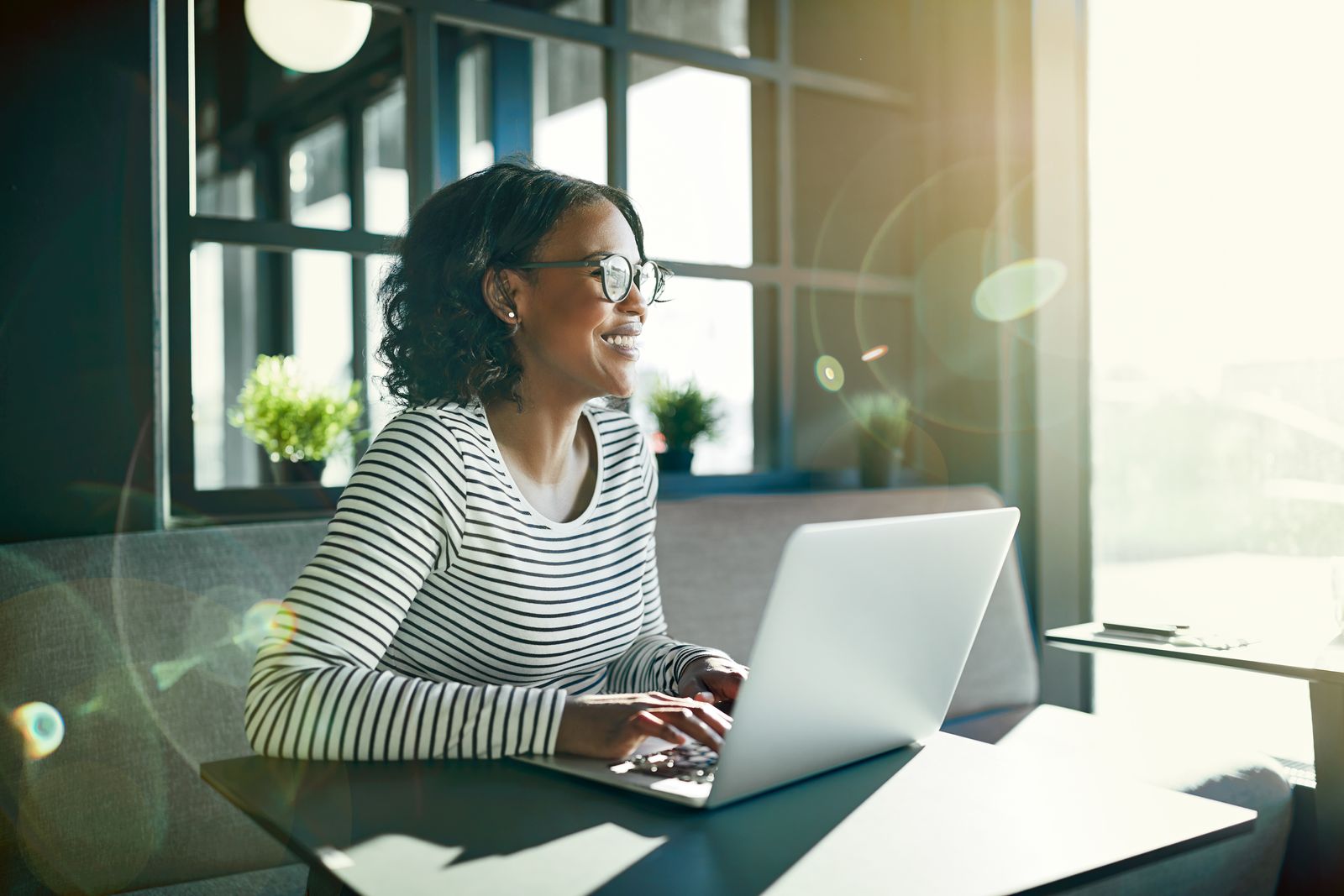 As an employer, you may feel uncomfortable with the idea that many of your employees must now work from home. However, it is important to keep in mind that it is entirely possible to coordinate a successful and productive team from a distance.
If you have doubts about the effectiveness of remote work, take some time to consult the findings of Nicholas Bloom, the William Eberle Professor of Economics at Stanford University. Based on his research, he concludes that employee productivity increases significantly when staff is provided the opportunity to work from home. Bloom's research also shows that businesses can reduce costs related to travel, rent, and office equipment when they allow their employees to work at home.
We want you to know that you can benefit from letting your employees work from home, and it is possible for you to feel confident with this new reality! The following 7 tips should help you comfortably direct and help your team from a distance.
Trust Your Employees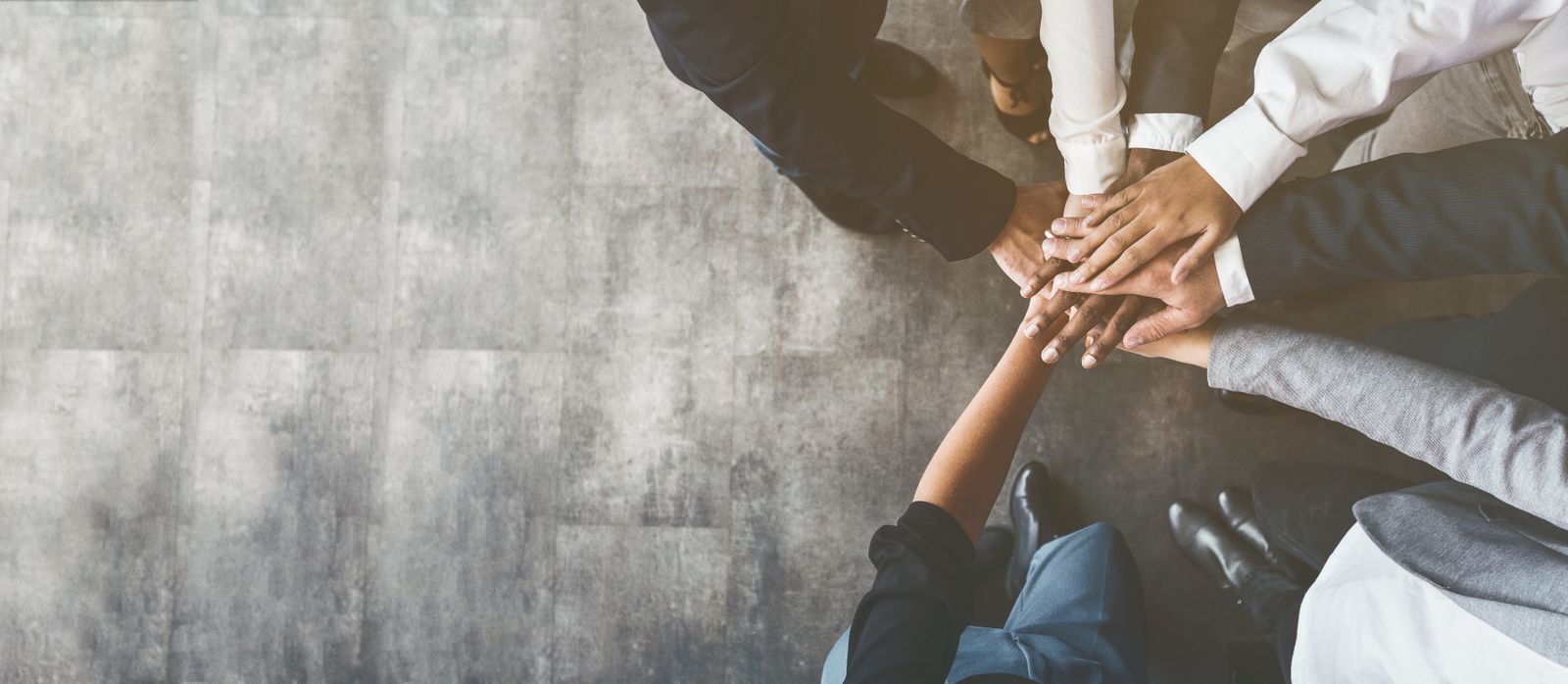 The first step to feeling comfortable with the idea of working from home is to allow yourself to trust your employees. At the end of the day, you have to trust that you hired these people for a reason, and that you have cultivated a team of hard-working, qualified, and mature employees.
Perhaps one way to build a trusting relationship between yourself and your employees is to remind them that you are trusting them, now more than ever. Help them understand that they are an integral part of helping your business succeed during these difficult times. It should benefit everyone to know that it is by working together as a well oiled machine that good things can happen.
Keep Track of Work with Task Managing Platforms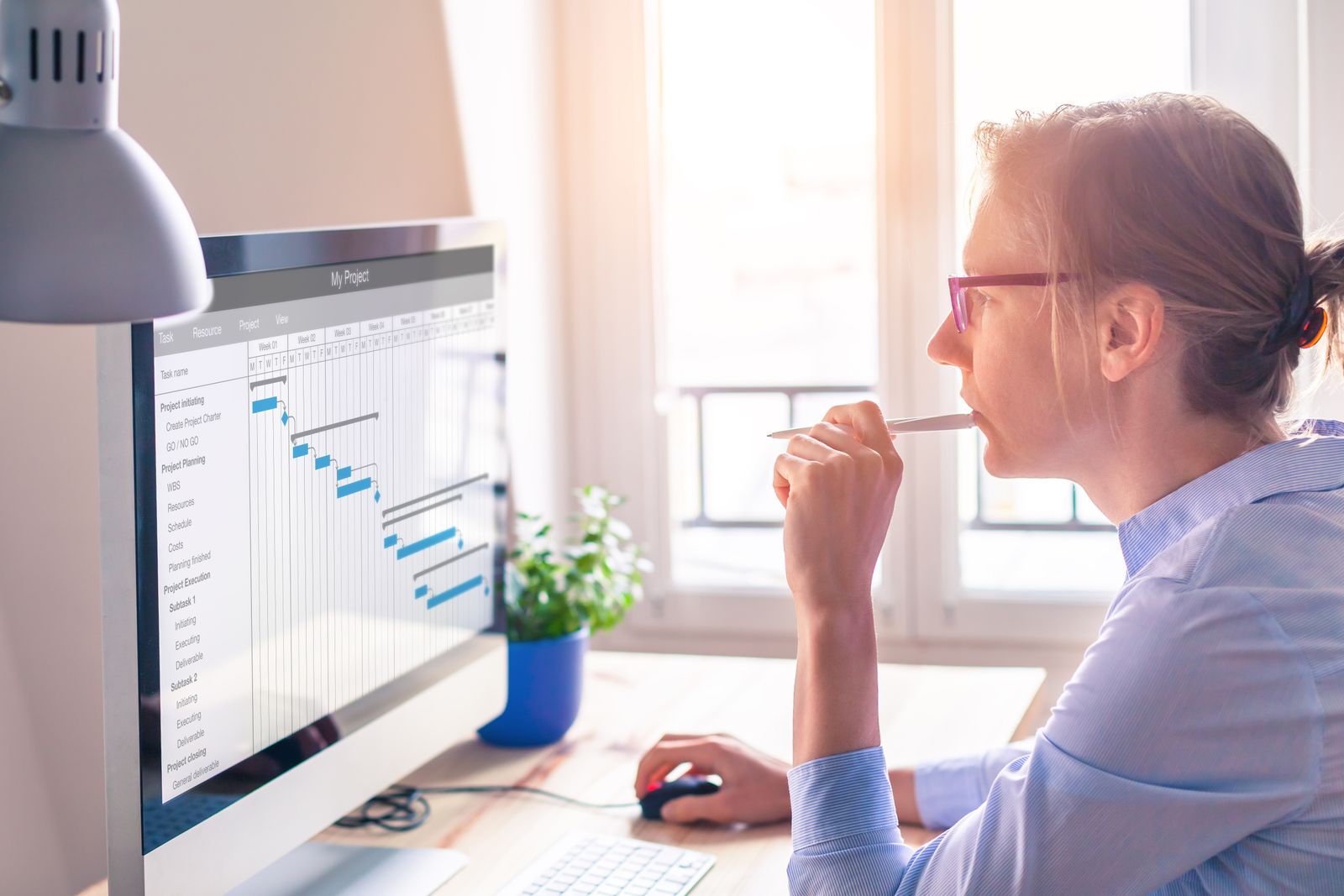 That being said, it is still reasonable and completely normal for you to implement schedules and deadlines to keep track of the work being done. Task monitoring is an essential part of keeping your business on track. It also clearly divides the workload between colleagues, allowing them to remain productive.
Task managing platforms such as Asana or monday.com can easily help you coordinate your team while they work from home. These virtual tools allow you to directly assign tasks to specific employees and to provide them with clear steps and due dates.
Thanks to these platforms, you can always know which tasks are in progress and which ones are completed. You can also see the history of your tasks in case you need to advise your employees of discrepancies or changes that need to be made.
Organized platforms like these also help you avoid long strings of confusing emails which might get lost along the way. Since everything is also clearly written down, it becomes much easier for your employees to remember when things are due and to sort their tasks based on their level of importance.
Encourage Your Employees to Set Up a Proper Home Office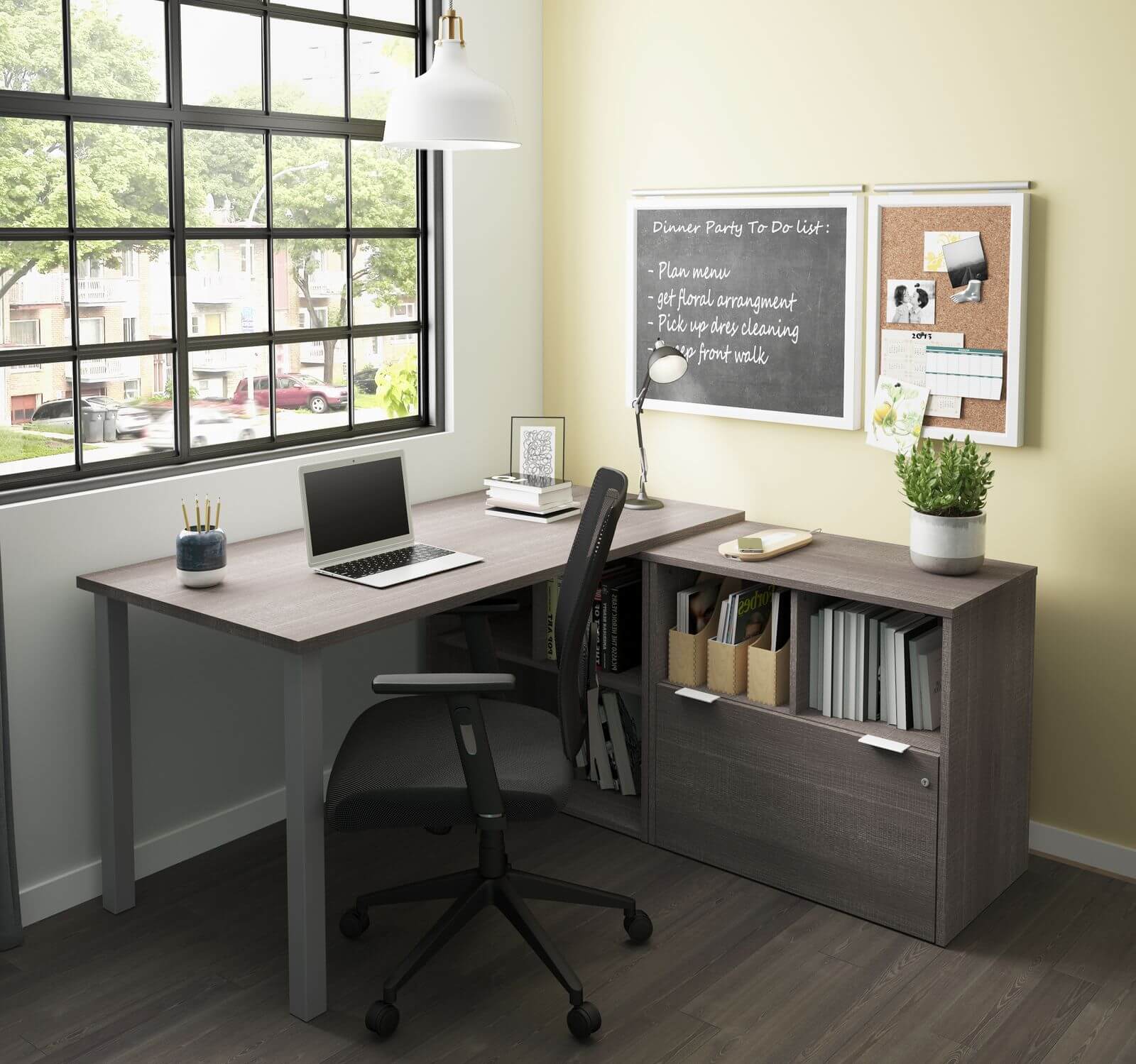 When some bosses think of their employees working from home, they imagine them in their pajamas and working while sitting on the couch. Such an image is distressing because it suggests laziness and a lack of productivity; an employer's biggest fears. However, by using some of that trust mentioned earlier and by encouraging your employees to set up a proper home office, you can dampen those fears.
Some workplaces develop agreements with any employees who plan on working from home, stipulating that they must have a dedicated home office in which to work. Considering the current circumstances regarding COVID-19, now may not be the best time to expect your employees to agree to specific conditions; however, if you plan on allowing your employees to work from home in the future, it might be wise to have some guidelines in place.
For the time being, you should content yourself with the following suggestions:
Encourage your employees to work in a quiet space
Suggest that they work from a real desk, or at the very least, a table (Bestar offers a variety of desks perfect for a home office)
Advise them to find proper seating (to avoid neck and back pain)
Propose that they keep their work areas tidy (to avoid losing or dirtying important documents)
It is important to remember that your employees are probably doing their best with what they have on hand right now. These simple suggestions will go a long way in helping them be both comfortable and productive when working from home.
Keep the Team Connected via Videoconferencing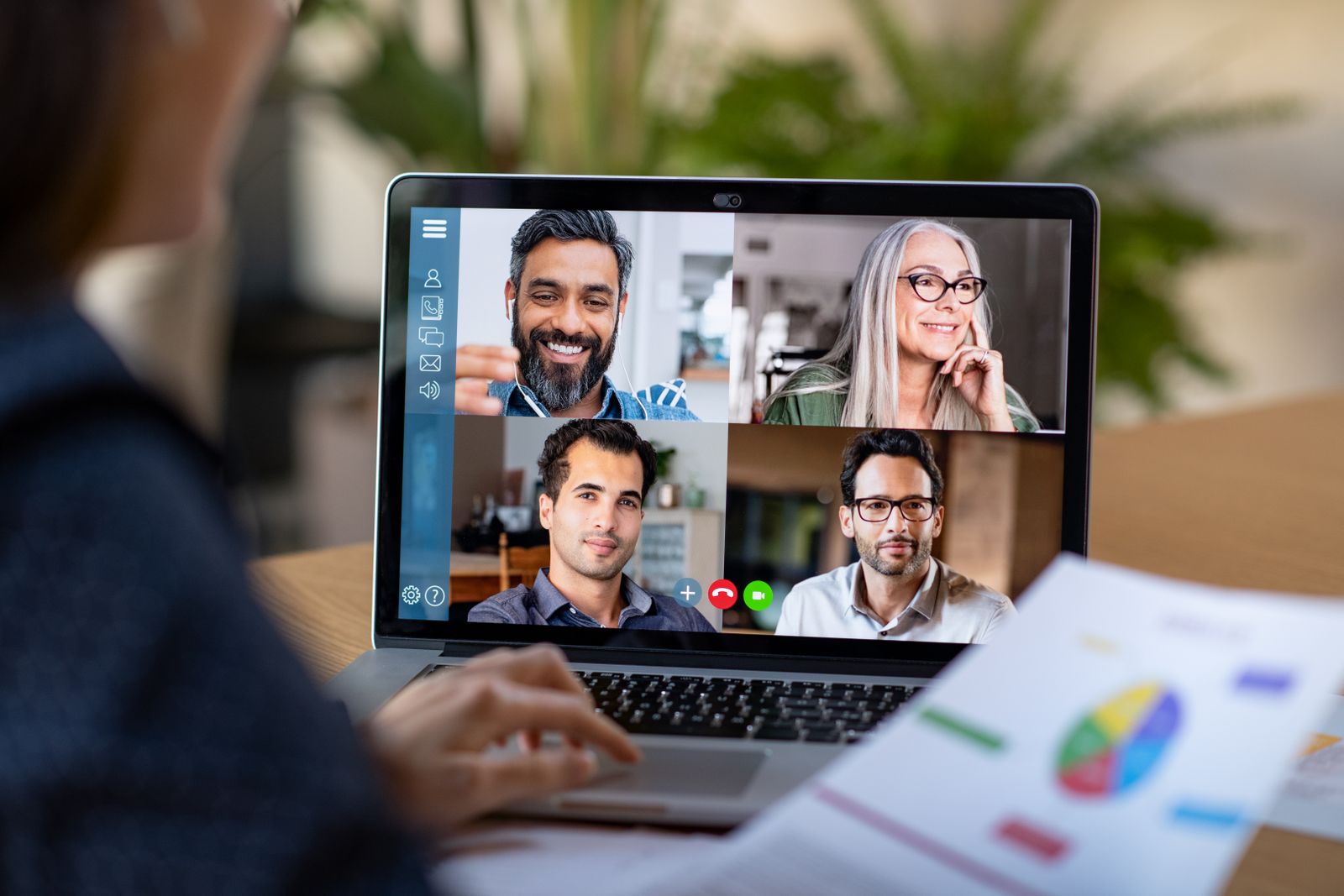 While Bloom's research shed some positive light on remote working, it also revealed that more than 50% of participants in his case study would not want to work from home every day because they became lonely. In a time of social distancing, this concern becomes even more pressing.
One way you can help your team fight off loneliness is through videoconferencing. Hearing their colleagues' voices and seeing their faces will almost certainly boost your employees' morale. Most people don't realize how much they crave socializing with other humans until that experience is taken away from them.
Videoconferencing is a good way to tackle isolation, and it is a smart way to set up necessary meetings. What makes platforms such as Zoom or Microsoft Teams more interesting than telephone conferencing is the ability to share your screens and show your colleagues or employees what you're talking about. Not to mention the fact that you can actually see the people you're talking to.
Make the best of the situation at hand and help your staff feel like a real team by inviting them to weekly video conference meetings. Doing so will allow you to check in on everyone and their workload and will boost team spirit.
Make Sure Your IT Team Is Ready for the Challenge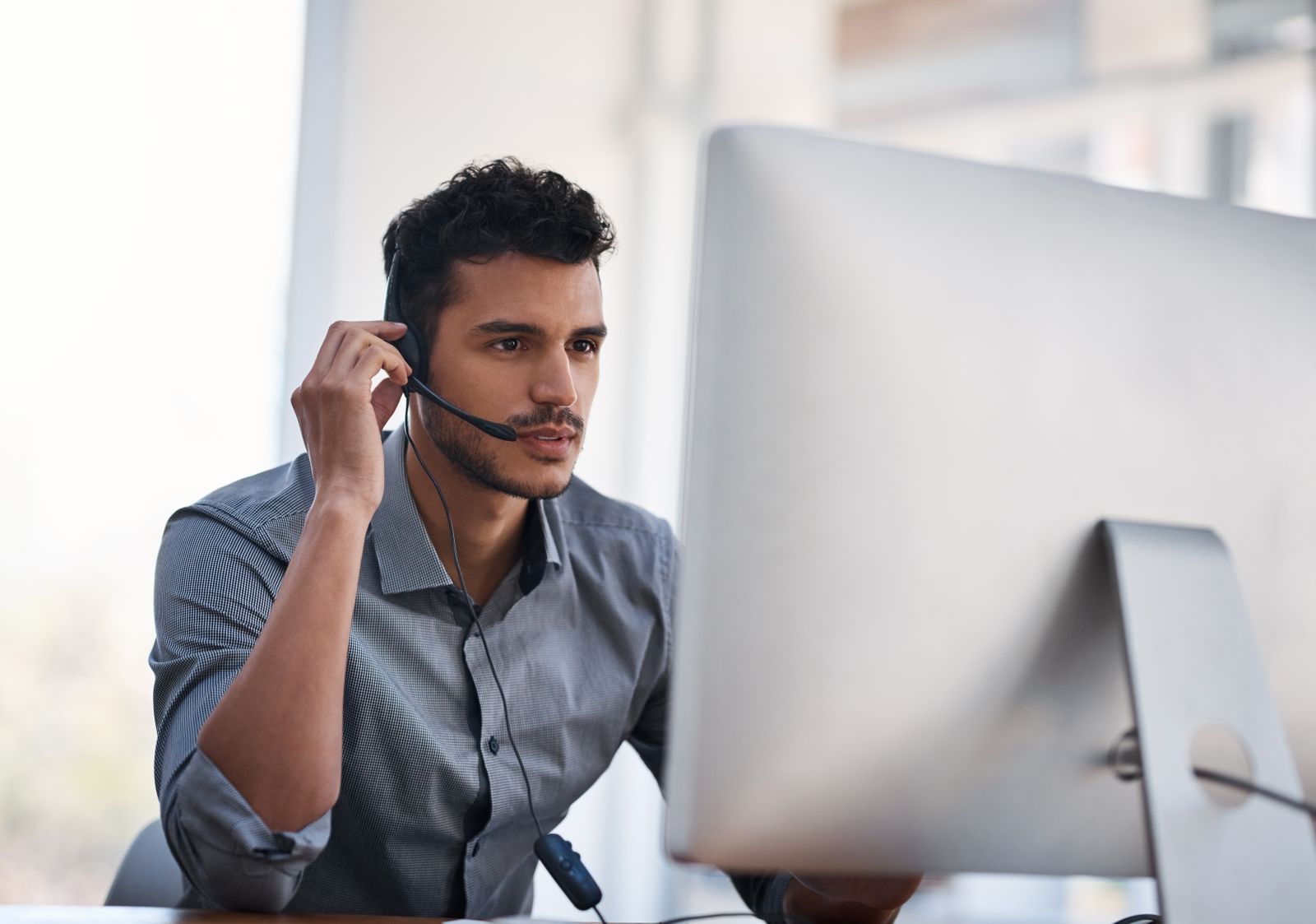 While your IT team will still be performing their regular tasks and ensuring the safety of your online information and platforms, their workload is about to get quite a bit heavier. As this article from Forbes suggests, your IT staff will not just have to worry about keeping threats out, but they will also have to help employees stay connected.
Think about it, with everyone working from home, some of your employees might not have access to the same kind of technology available at your workplace. While some offices can afford to send computers and other devices home with their employees, it may not be possible for everyone. The IT department then has to figure out how to make sure all employees have access to the programs, files, and even passwords that they need to effectively do their jobs… on their home computers.
Moreover, they have to find a way to solve problems, fix bugs, and perhaps even repair damaged equipment from a distance. Your IT team will have to get creative to explain solutions to other employees through emails, phone calls, or video chats. Your IT department will be facing unprecedented challenges and it's normal to come across some bumps in the road. That's why it's important to do your best to provide your team with the support they need to help all of your employees.
Be Flexible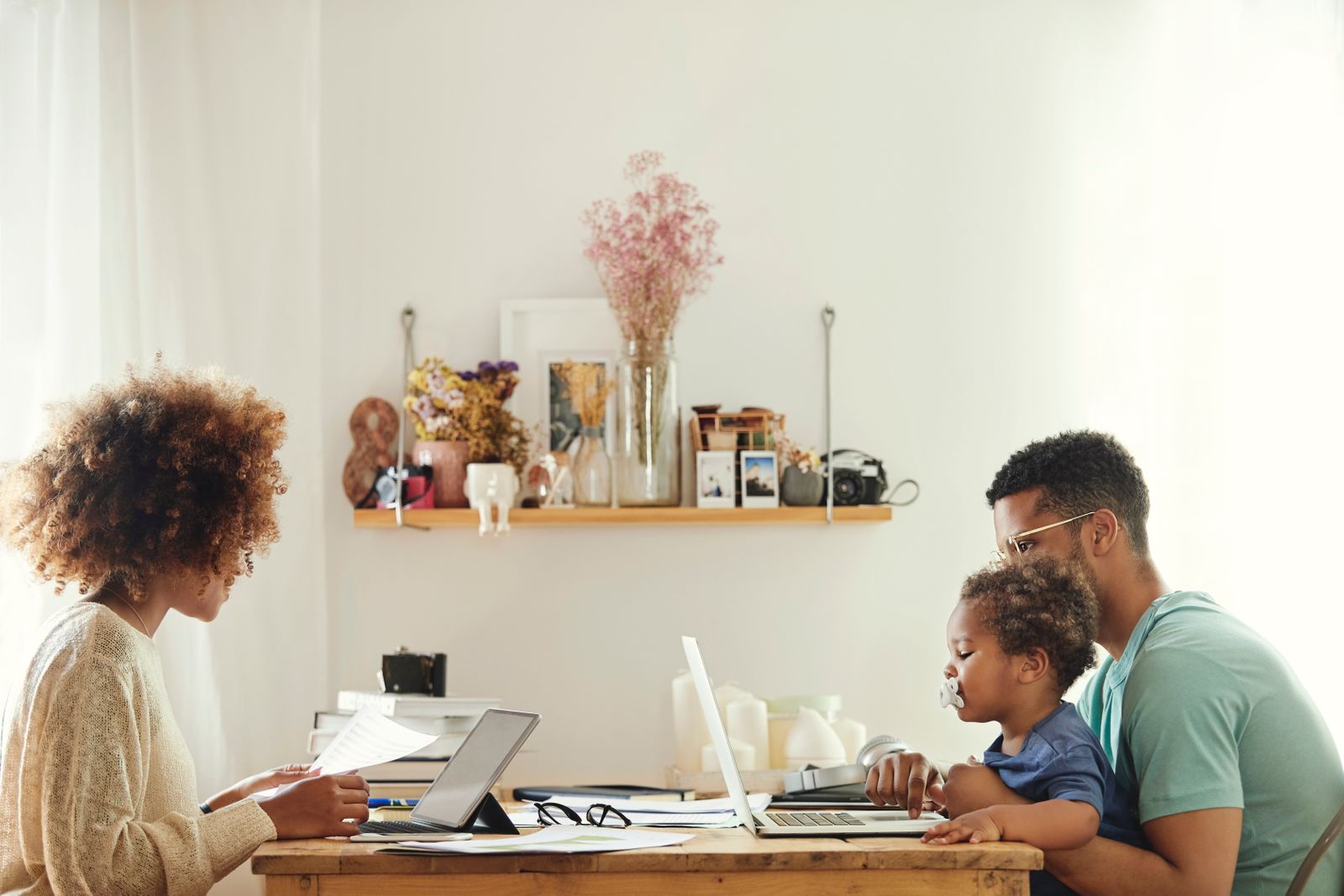 It is important to remember that a lot of your employees may not be the only people confined in their household right now. Some of your employees may be home with their roommates, their spouses, and with schools being closed across the globe, their children.
As such, you can expect that some of your employees might be dealing with a few distractions throughout their workday. One way of showing that you understand and care about what your employees are going through is to allow them to log unusual work hours for the time being.
Perhaps some parents can only get some peace and quiet once their children have gone to bed and are therefore most productive in the evening. Some employees might need to take more breaks throughout the day to entertain and homeschool their children, causing them to finish their workday later than usual. Understanding and accepting this reality is one of the best ways to feel at ease with your employees working from home.
Show Your Support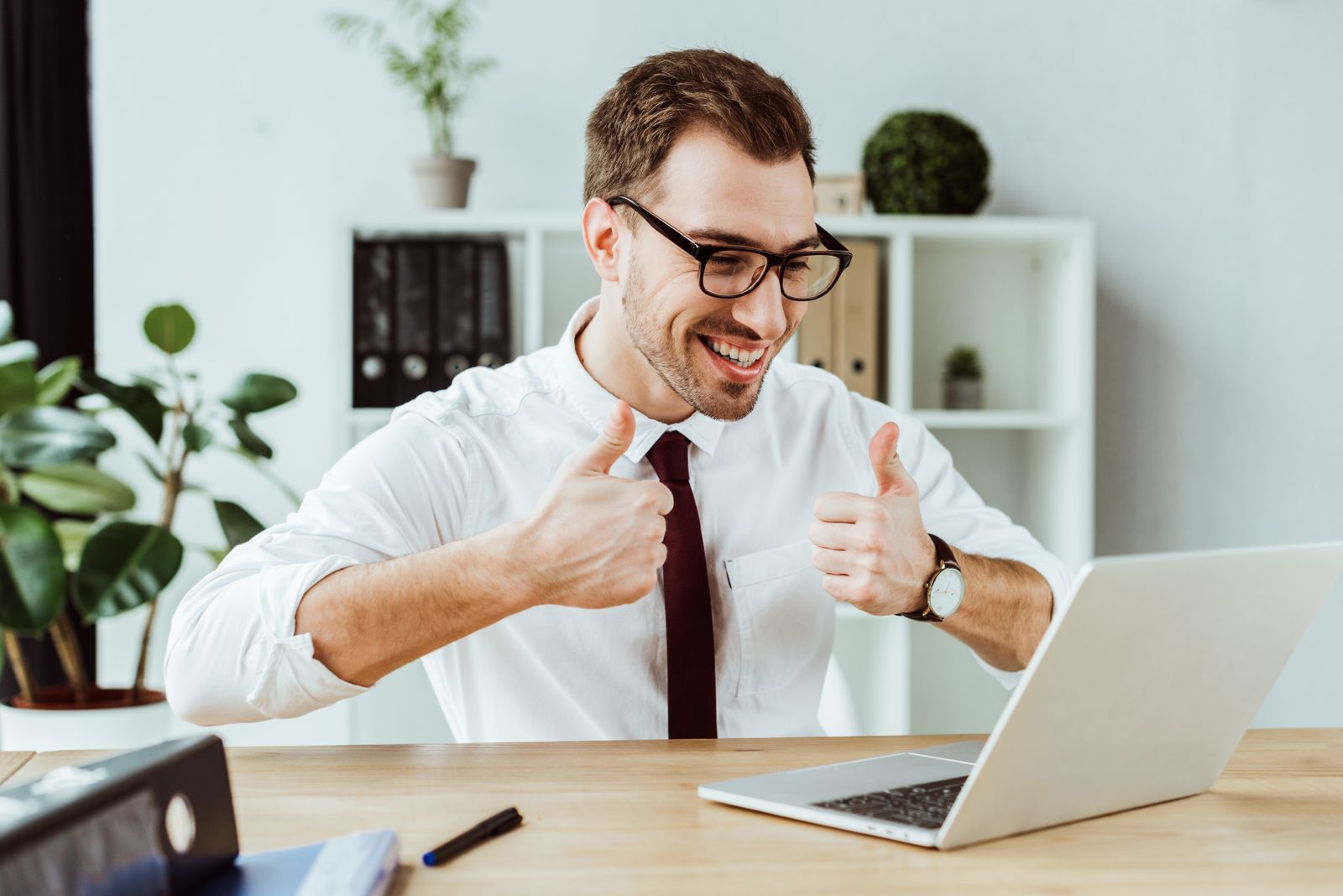 At the end of the day, there is not one single surefire way to productively work from home. However, you can help your employees be at their best when working from home by following some of these tips. Most importantly, you can really help them by simply showing your support!
Just letting your employees know how much you appreciate their effort can go a long way in boosting morale and building trust! Doing so doesn't have to be complicated; a little "good job" or "I appreciate your work" can really have a positive impact on your employees!
It should also be comforting for you to know that you are doing your best to run your business smoothly and to coordinate your team under the current circumstances. We wish you the best of luck, and remember, it will be OK!
Categories
Home Office