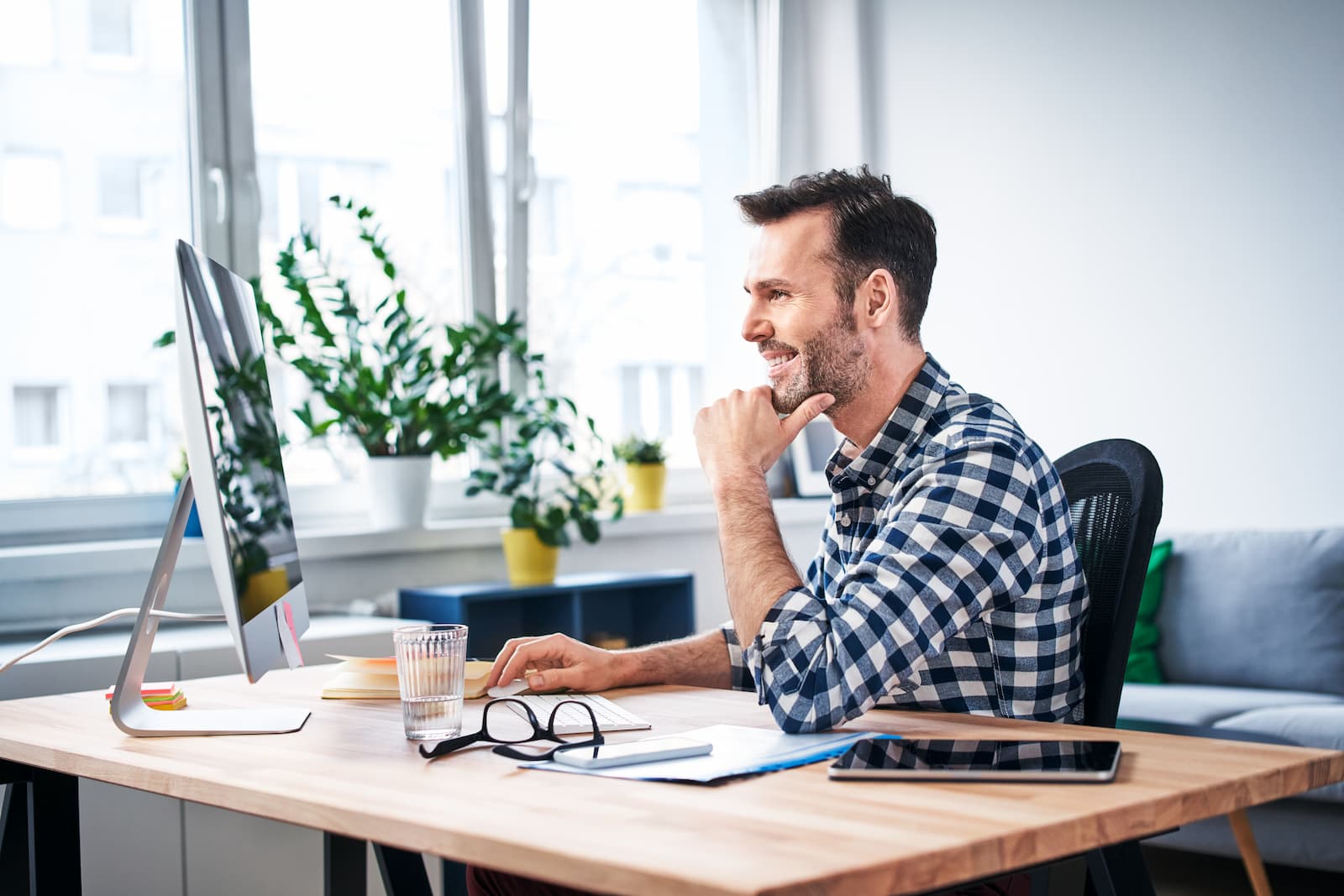 When designing your home office, you might struggle to find the right furniture to help you stay comfortable and productive while working. The most important pieces of furniture to include in your workspace are a desk, a chair, and storage solutions. Once you have your furniture, you may decide to get additional pieces to complete your space and meet the rest of your needs. However, with such a massive variety of furniture available on the market, you should thoroughly research which pieces will work best for you. In this blog, you will discover the most popular types of desks and our top 3 home office desks in 2021.
L-Shaped Desk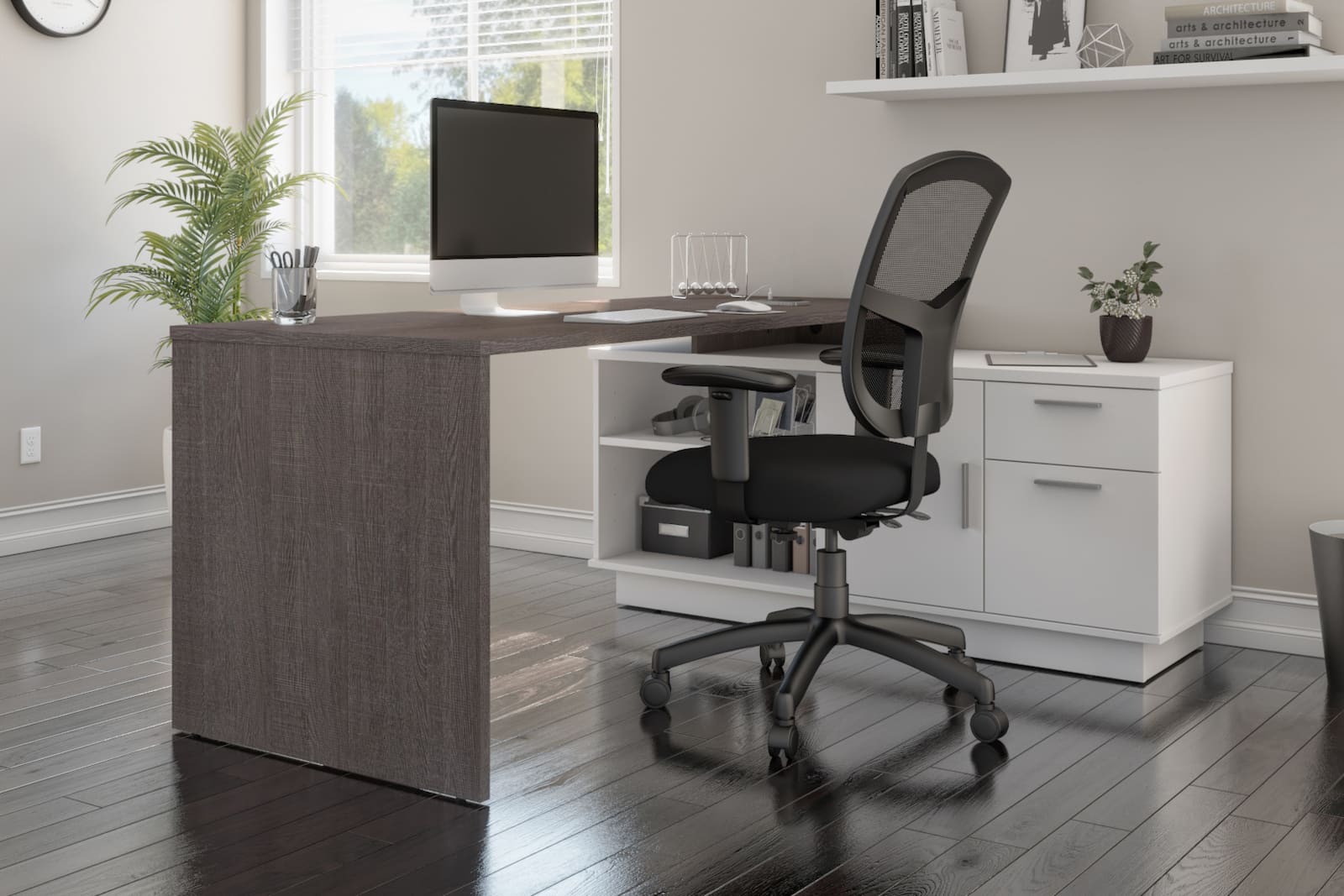 The first home office desks we want to talk about are L-shaped desks. These desks incorporate many desks in different designs, sizes, and styles, which make it easy for you to find the best one for your needs and your decor.
The biggest advantage of L-shaped desks is that they provide you with a lot of space to spread out your work. Thanks to their size, they also usually have various built-in storage solutions such as drawers, shelves, and storage compartments. You can have an appointed area for your work supplies, documents, and equipment. Another possibility if you want to maximize your storage space is to get an L-shaped desk with a hutch. Since you place the hutch directly over your workspace, it will not take up additional floor space, unlike other storage solutions like a bookcase or a credenza. Additionally, a hutch will allow you to keep all your work essentials right over your workspace. You can also use the top of the hutch to display your best decorations such as picture frames and potted plants. These beautiful additions will contribute to the cozy feel of your home office.
We also want to quickly mention the most spacious option on the market: the U-shaped desk. If you tend to work on many projects at once or have a lot of work equipment, a U-shaped desk will be great for you.
Our Choice
One of the best L-shaped desks offered by Bestar is the Equinox L-Shaped Desk. This desk is in our top 3 home office desks in 2021 because it provides you with plenty of space to work without taking up too much square footage in your home. Unlike L-shaped desks with a hutch, which tend to be quite massive, this L-shaped desk is small enough to fit in normal-sized home offices. This desk is available in many different colors, so you can easily find one that complements your decor. On the credenza, you can place large work equipment such as your printer. In the large box drawer, you can install dividers to organize your small office supplies, and the file drawer is great to divide your documents into sections. The modern two-tone finish of the Equinox collection is sure to add style to your home office!
Standing Desk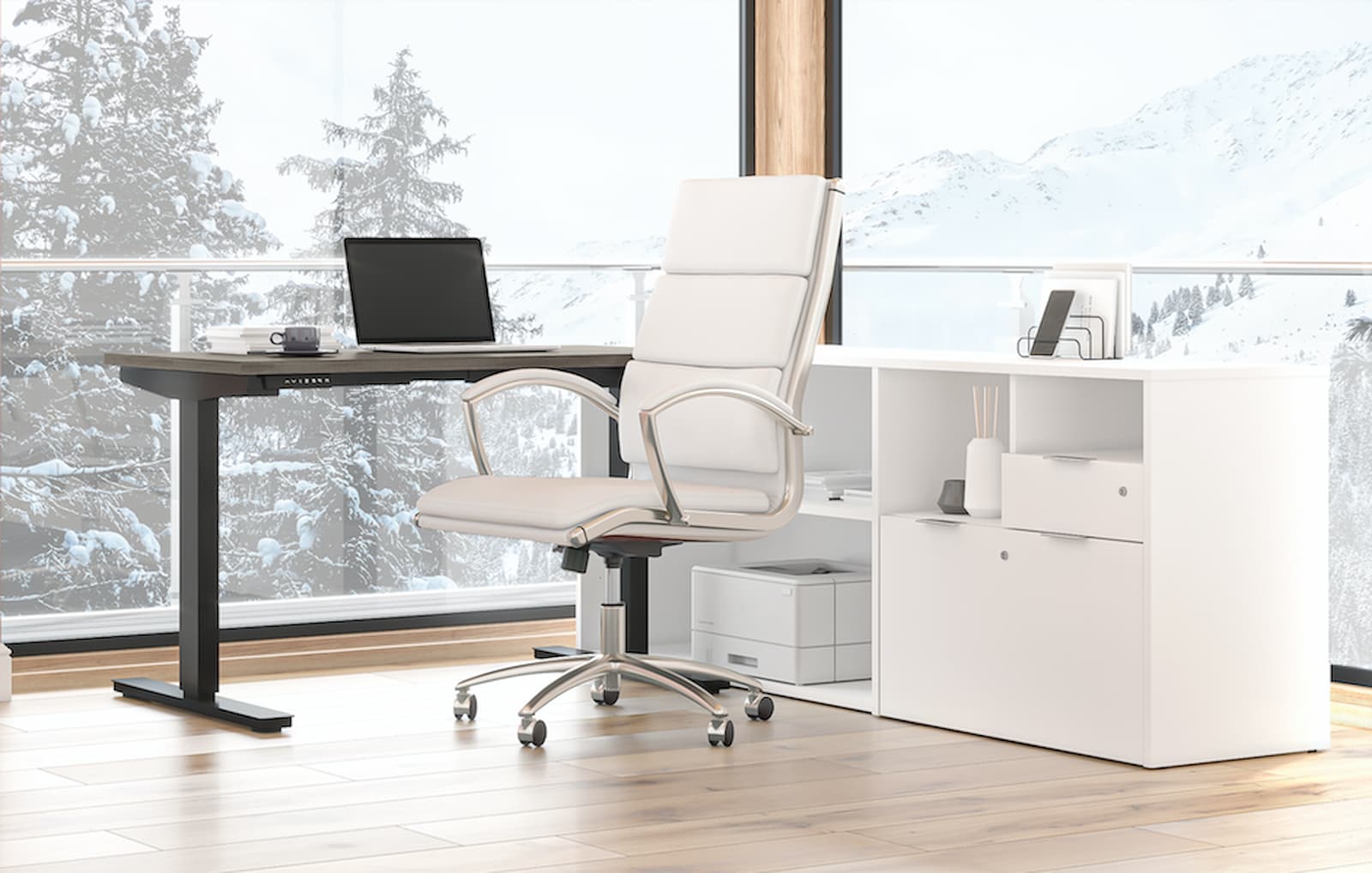 With many people still working from home, comfort is crucial. To be able to spend hours working, you need to be comfortable. Health- and comfort-wise, one of the best desks is a standing desk. Similar to L-shaped desks, you can find many different standing desks, and any one of them can be beneficial to your health.
Since you can lift the work surface anytime you want, standing while working is simple and easy. Indeed, you will be able to alternate between sitting and standing at the push of a button. If you need to get used to standing while working, you can still use every standing desk as a regular desk.
Standing desks have grown in popularity in the past years as they are better for your health. Of course, we all know that sitting all day long is unhealthy, but before standing desks, we didn't have a choice. Standing more throughout your workday will improve your posture as you will slouch less when standing than when sitting. Moreover, your blood will circulate better throughout your body since you can move your legs. Many people suffer from cold extremities while working, and a standing desk can rectify this issue.
Our Choice
Finding the best standing desk is difficult as there are so many different types. You should carefully consider your needs and your work habits when buying a standing desk. For the next desk in our top 3 of home office desks in 2021, we chose the i3 Plus Standing Desk. This desk is made up of a simple standing desk and a credenza, which means that, if you need to, you can use them separately.
When the desk isn't lifted, you can use the credenza as additional workspace to install your equipment and to spread out your work. The credenza offers various storage options such as one box and one file drawer, and many open storage compartments. You can easily organize your documents and supplies. Your printer will also be easily accessible if you install it on top of the credenza. This office desk and its simple yet professional design are the perfect way to create a comfortable and stylish home office!
Small Desk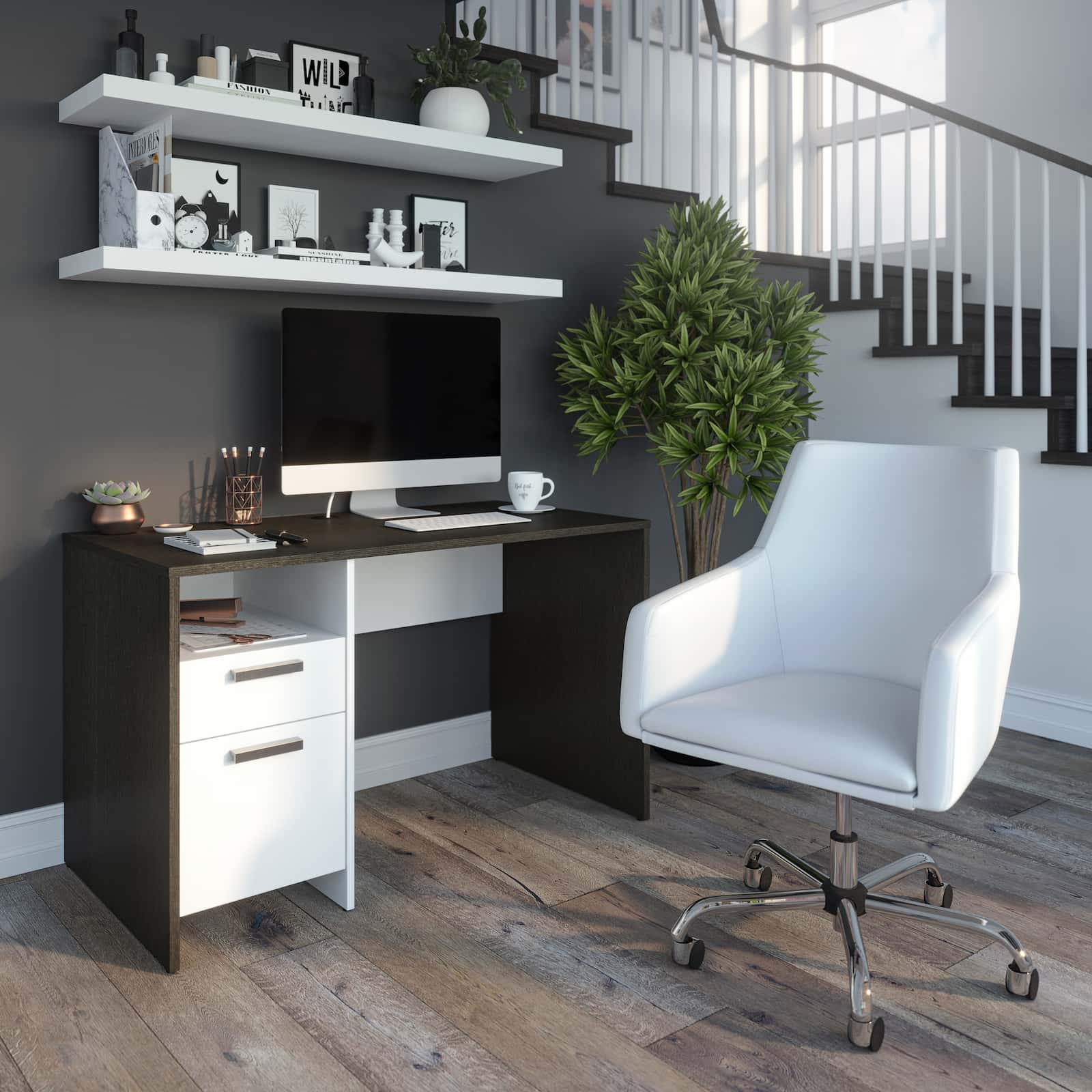 The final type of desk in our top 3 home office desks is a small desk. As the name suggests, a small desk is ideal for small spaces. Their compact design makes them perfect to install in a small bedroom or in your living room as an additional workspace. If you work from home, it can get overwhelming to constantly be in the same room; by having a small desk in another room, you can easily move there to complete a few tasks.
Small desks, just like the other desks on this list, come in various styles. Some have storage, and others don't, so you can choose the one that suits your needs. The built-in drawers in some of Bestar's small desks are perfect to keep your work essentials organized and close to you. You could also choose a small standing desk to enjoy the ergonomic design. You can easily move them around in your home if you ever want to stand while working outside, for example.
Our Choice
Of course, the best small desk depends on your needs, but our choice for our top 3 home office desks in 2021 is the Meropa Small Computer Desk. This small desk has the most storage space, which is all built into the desk. Again, built-in storage is ideal if you don't want your storage solutions to take up additional floor space. This small desk also has a grommet to help you organize your cables and keep your workspace clean. Generally, if you work with electronic devices such as a computer, a laptop, a tablet, or even a phone, you should consider getting a desk with one or more grommets. This desk's metal handles add a contemporary touch to the piece, which will look great with any decor!
To create the best possible home office for your needs, you must consider all your options. This list of our top 3 home office desks in 2021 gives you great options!
Categories
Home Office