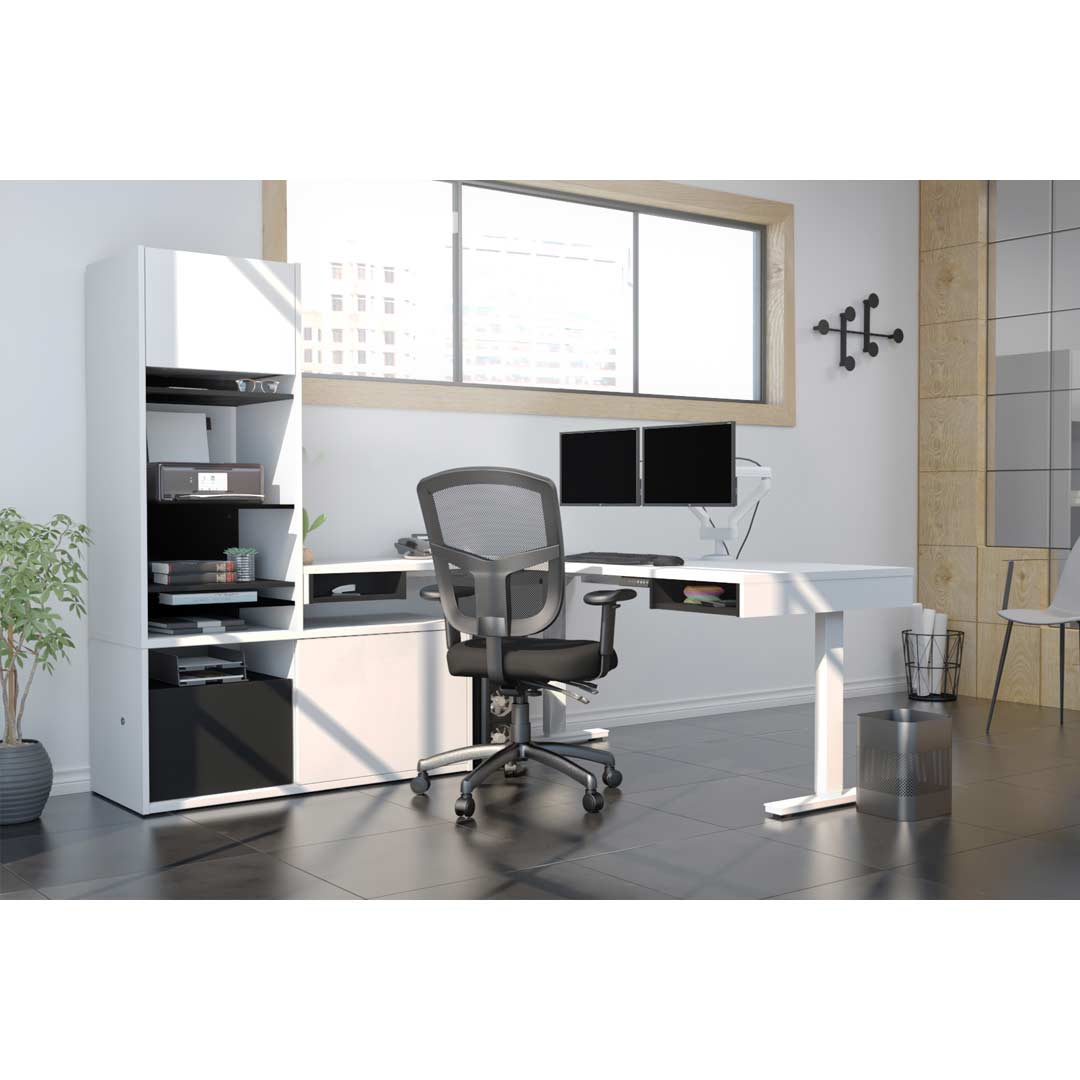 The desk is the anchor of any workplace. An excellent desk will enhance your decor while providing for organization and productivity as well as comfort.
There is an endless choice of office desks available. Admittedly, any bare surface offers an opportunity to set up a computer or laptop and get to work. But, to effectively address all of the elements that make for a productive, profitable, and pleasant workplace, there's so much more to consider.
As the centerpiece of any office, desks thoughtfully chosen to support the various, specific tasks required is essential. Make sure this vital piece of furniture, where your desk working employees spend the majority of their time, is a precise fit for their needs.
In many cases, and to ensure the best in ease in productivity, office desks don't stand alone. Storage within comfortable arm's reach is vital to working efficiently. Most Bestar desks are part of collections that include hutches, bookshelves, file cabinets, or even credenzas.
To help navigate the sea of desk choices out there, Bestar offers a selection of our Top 5 desk options. Designs that are not only popular sellers, but are sure to provide your employees with the best in comfort and ease, enhancing both their productivity and, ultimately, your bottom line.
L-shaped Desk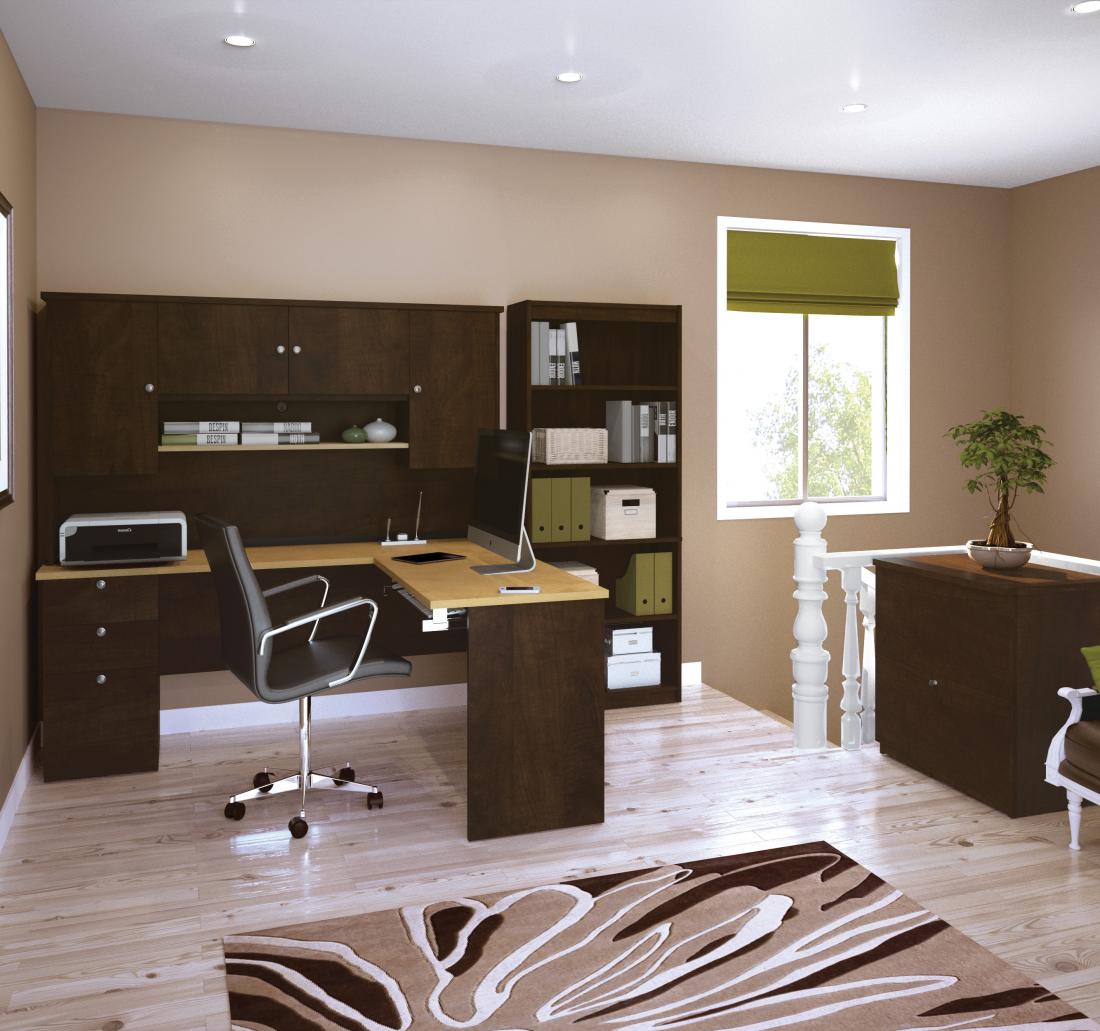 When space is at a premium, particularly with a crowded office, a Bestar L-shaped Desk is a very effective way to maximize the space you have. L-shaped desks can fit into corners and fit into previously unusable space.
A versatile design, whether you are right or left-handed, you can set a Bestar desk's return or pedestal on the side of your dominant hand. Alternatively, you can reverse the desk to fit your space perfectly. L-shaped desks can also naturally form a cubicle where there aren't any existing walls.
If work is more diverse than just on a computer, L-shaped desks provide ample space to multi-task. L-shaped desks have the space to keep books, papers, invoices, ledgers, even another computer monitor. A worker who can multi-task effectively can be more productive.
Standing Desk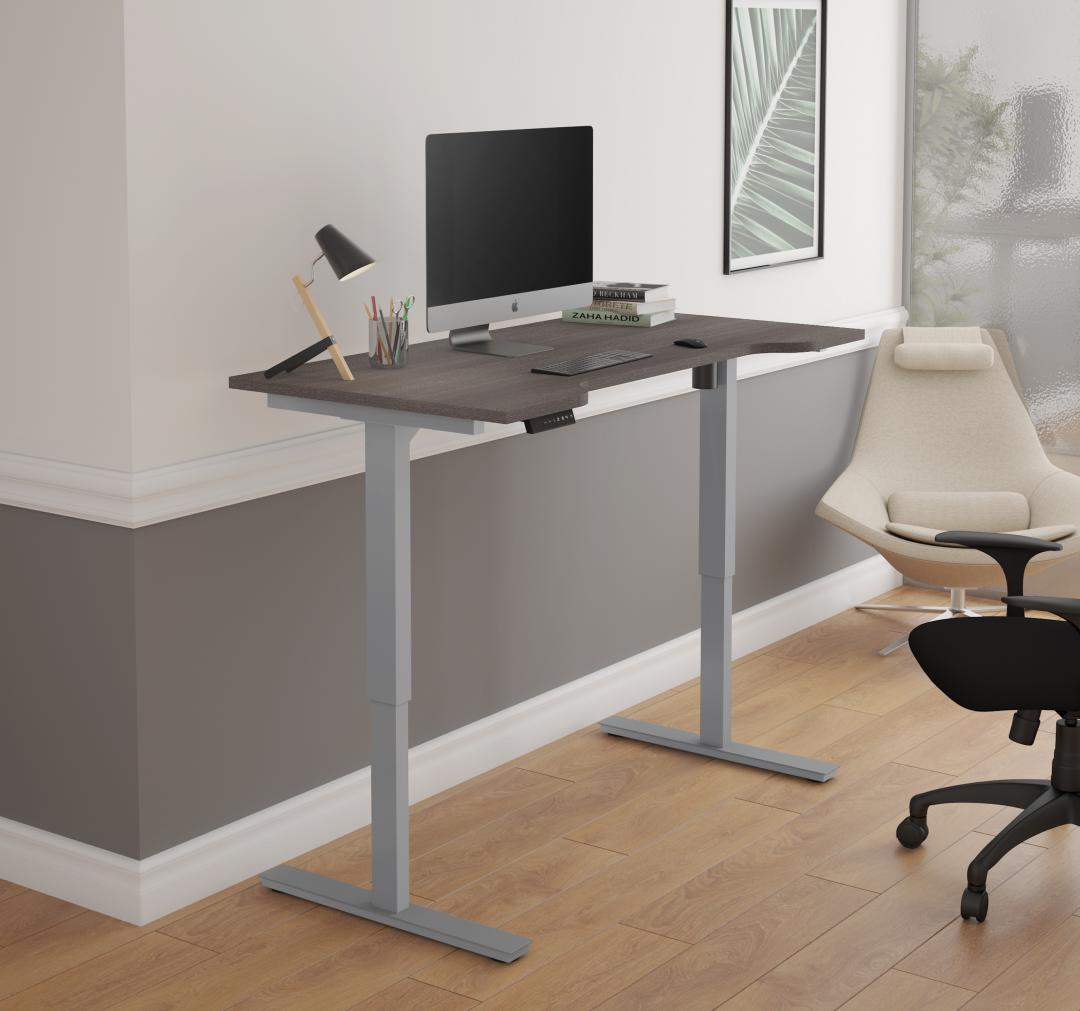 Bestar Standing and Curved Standing Desks offer a healthy alternative to any workspace.
Standing while at work helps to counter the adverse effects associated with hours spent sitting at a desk. Even just segments of 30 minutes at a time to stand while at work can have a significant impact on workers' health, body, and overall well-being.
Any Bestar standing desk can be configured to integrate into an entire suite. Bestar hutches, bookshelves, file cabinets, and credenzas are a perfect compliment to help ensure total productivity even while standing up.
U-shaped Desk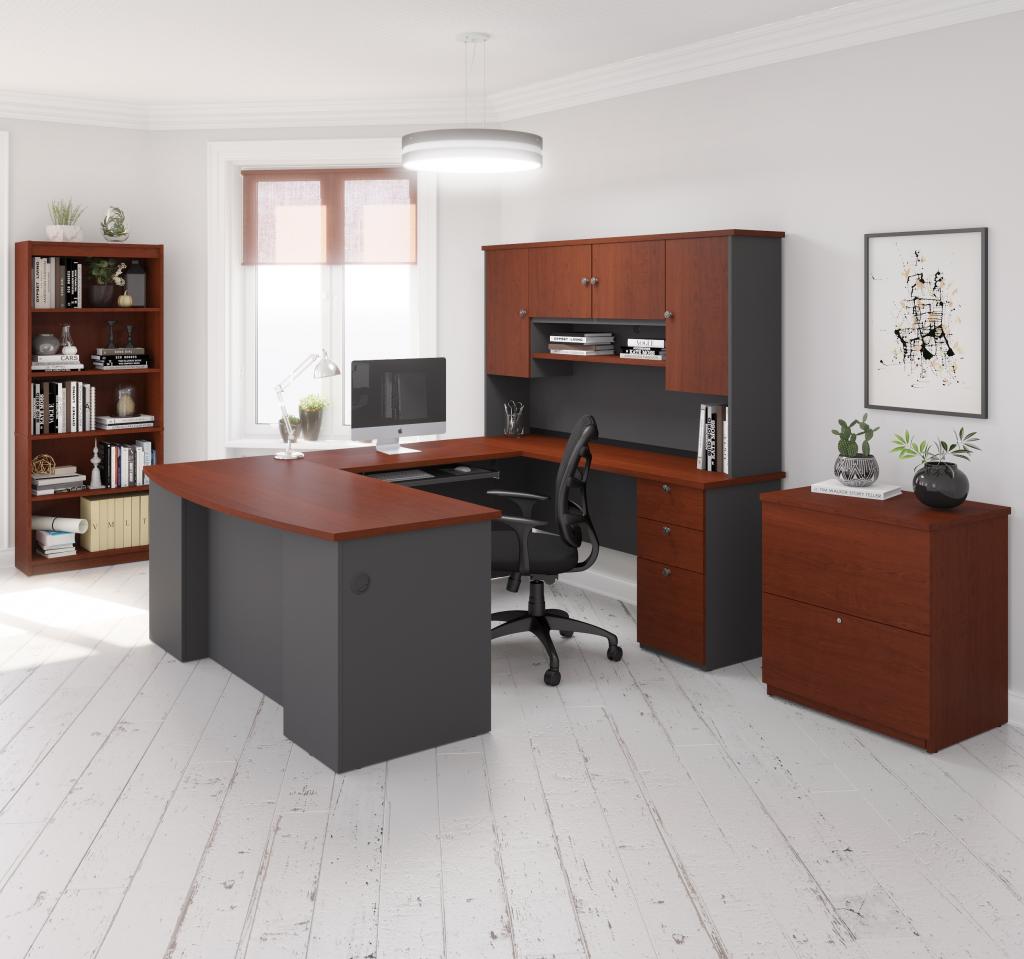 Similar to L-shaped Desks, a major benefit of a Bestar U-shaped Desk, especially for executives, is that they offer a lot of space for not only your computer but the various office equipment required daily to do your job.
A U-shaped configuration offers another big win for multi-tasking and workers who require more than one computer monitor. With room for all manner of work supplies – computers, laptops, printers, and more – everything is within arm's reach.
Great for use in a multitude of environments, U-shaped desks can fit into tight spots or fill a room, becoming the centerpiece of the space. It is both a functional and beautiful addition to any office.
U-shaped desks are part and parcel of a highly stylish office suite. Add hutches, bookshelves, file cabinets, or even credenzas, and you've got an entire workspace geared to the ultimate in comfort, storage, and productivity.
Executive Desk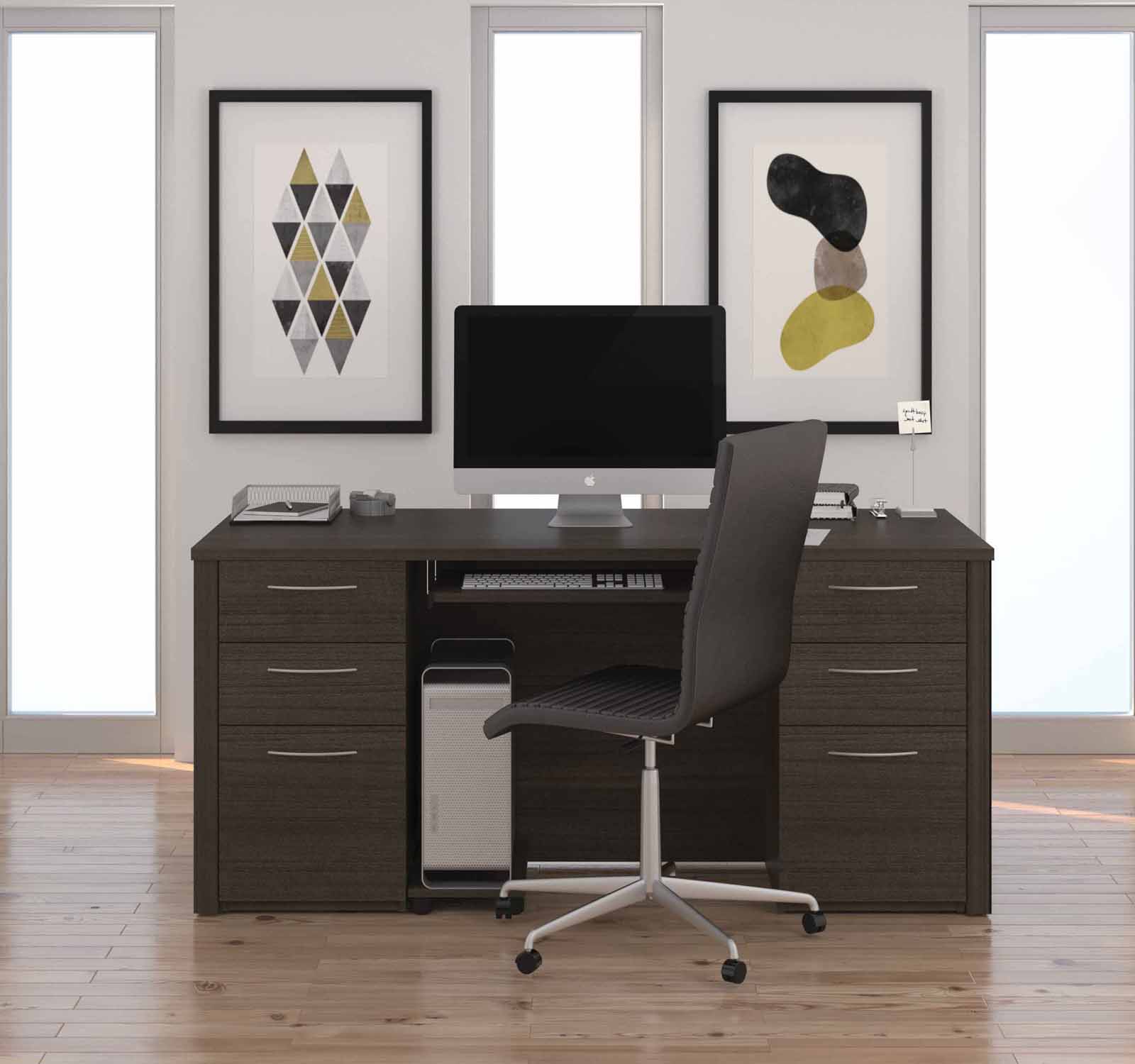 A Bestar Executive Desk offers vast surface work area without taking up a lot of office space.
Our executive desks are designed to meet your various workday needs. In addition, their stylish shapes and colors will bring positive vitality to your workspace.
Whether you place them in a corner or the middle of a room, Bestar executive desks are designed to be highly functional.
Add a hutch, bookshelf, file cabinet, or even credenza, and you've got the style and efficiency of an L- or U-shaped workspace geared to the ultimate in comfort, storage, and productivity.
Office Cubicles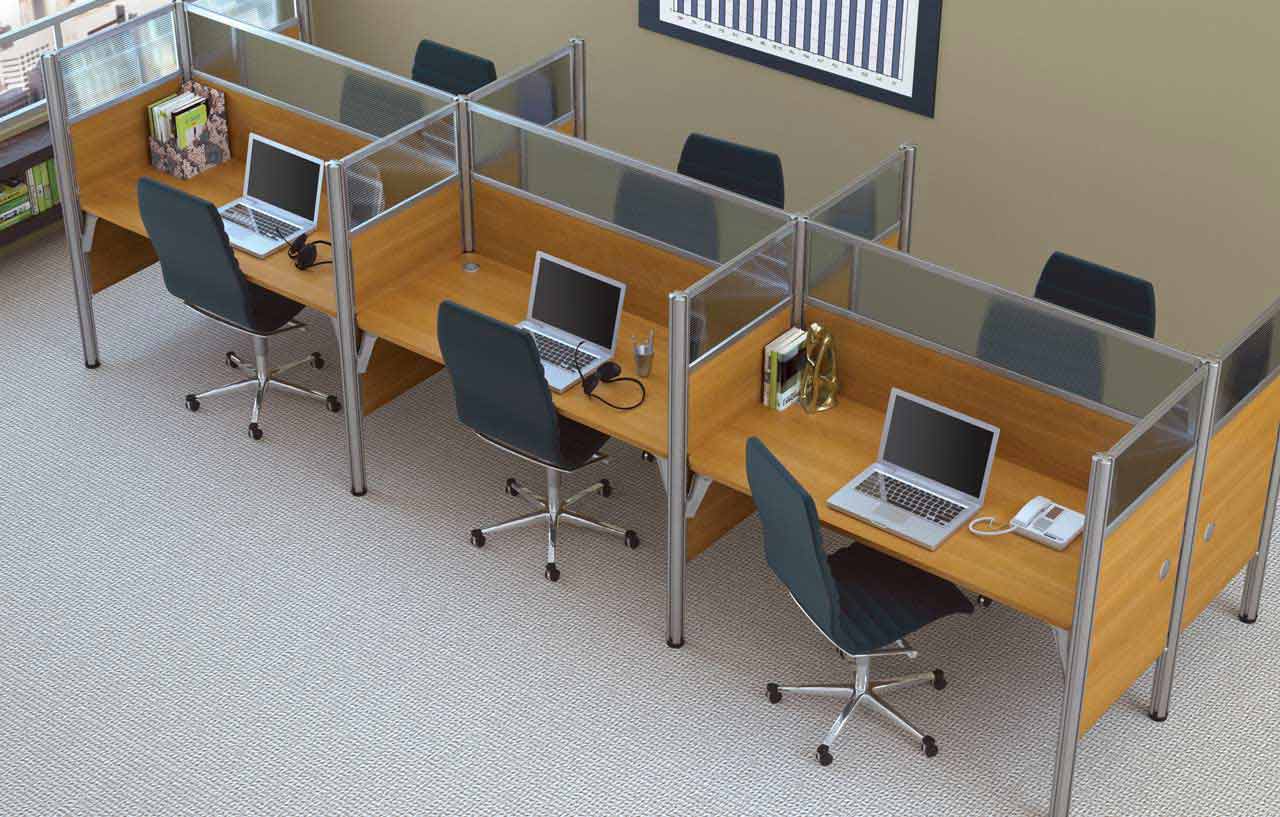 A Bestar Office Cubicle system helps provide employees with privacy and a sense of ownership while at work. It also offers ample space to keep personal items alongside documents, files, computer, and other essentials.
Cubicles can also provide a sense of standardization in the office. Each employee gets the same space for working, helping to encourage collaboration and teamwork – vital to boosting the spirits and morale of employees. They also reduce distractions that an open workspace can create.
Incorporating cubicles allows you to create multiple separate workspaces in a single large space, optimizing the use of available space. Cubicles will enable you to utilize the available space in an optimized way.
Categories
Business