Wall Bed Safety Recall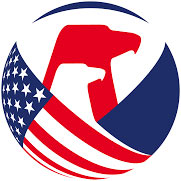 U.S. Consumer Product Safety Commission –Recall Alert
Release Date: April 7, 2022
Bestar Recalls Wall Beds Due to Serious Impact and Crush Hazards; One Adult Death Reported (Recall Alert)
Name of Product: Bestar Wall Beds
Hazard: The wall beds can detach from the wall and fall onto those nearby, posing serious impact and crush hazards.
Remedy: Repair
Consumer Contact: Bestar toll-free at 888-912-8458 Monday through Friday from 8 a.m. to 5 p.m. ET, or email at [email protected] or online at https://www.bestar.com/wall-bed-recall or at www.bestar.com and click "WALL BED SAFETY RECALL" at top of page for more information.
Washington, D.C. — The U.S. Consumer Product Safety Commission (CPSC) and Bestar, of Canada, are announcing the recall of about 129,000 wall beds due to serious impact and crushing hazards. In addition, Bestar sold about 53,000 in Canada.
In July 2018, a 79-year-old woman died after a Bestar wall bed fell on her, injuring her spine. Bestar has received reports of 60 additional incidents resulting in bruising and other injuries from the wall beds detaching and hitting consumers.
This recall involves the Nebula, PUR, Versatile, Edge, Cielo, Audrea, Lumina, Orion and Novello Full and Queen Wall Beds. The beds were sold online at Wayfair.com, Costco.com, Cymax.com and Amazon.com. The beds were sold from June 2014 through March 2022 for between $1,650 and $2,200. The firm is contacting all known purchasers directly.
Consumers should immediately stop using the recalled wall beds and consult the communication they received from Bestar. Consumers who are uncertain whether their wall bed needs to be reinstalled are entitled to a free inspection. If the bed requires reinstallation, consumers are advised to use a professional installer. Bestar will reimburse consumers for the reinstallation cost and expects that cost to range from $170 – $207 for Above Top Shelf wall beds or $338 – $414 for Below Top Shelf wall beds. Consumers who are unable to find a quote within that range should contact Bestar to receive assistance in finding an installer. Consumers who are nonetheless unable to find someone within that range will be reimbursed for reasonable costs outside of it, provided they can provide documentation.
Note: Health Canada's press release is at: https://recalls-rappels.canada.ca/en/alert-recall/bestar-wall-beds-recalled-due-tip-over-and-entrapment-hazards
To read our letter to wall bed owners, click here.
Recalled Wall Beds
Above Top Shelf Models
(A Models)
Model
Name
Picture
25184
Nebula Queen
26183
PUR Full

Boutique Full
26184
PUR Queen

Boutique Queen
40183
Versatile Full

Evolution Full
40184
Versatile Queen

Evolution Queen
70183
Edge Full
70184
Edge Queen
Below Top Shelf
(B Models)
25183
Nebula Full
80183
Cielo Full
80184
Cielo Queen
42183
Audrea Full

Evolution Full
42184
Audrea Queen

Evolution Queen
85181
Lumina Full
85182
Lumina Queen
116183
Orion Full
116184
Orion Queen
85184
Lumina Queen w/Desk
85183
Lumina w Desk
41183
Novello Double
41184
Novello Queen
40180
Versatile Double
40181
Versatile Double
40182
Versatile Queen
About the U.S. CPSC
The U.S. Consumer Product Safety Commission (CPSC) is charged with protecting the public from unreasonable risks of injury or death associated with the use of thousands of types of consumer products. Deaths, injuries, and property damage from consumer product incidents cost the nation more than $1 trillion annually. CPSC's work to ensure the safety of consumer products has contributed to a decline in the rate of injuries associated with consumer products for the past 50 years.
Federal law bars any person from selling products subject to a publicly announced voluntary recall by a manufacturer or a mandatory recall ordered by the Commission.
For lifesaving information:
– Visit CPSC.gov.
– Sign up to receive our e-mail alerts.
– Follow us on Facebook, Instagram @USCPSC and Twitter @USCPSC.
– Report a dangerous product or a product-related injury on www.SaferProducts.gov.
– Call CPSC's Hotline at 800-638-2772 (TTY 301-595-7054).
– Contact a media specialist.
If you have any questions or prefer to request your hardware kit by phone, please call our dedicated support line at 1-888-912-8458, Monday through Friday, from 8 a.m. to 5 p.m. EST.
What is a qualified person?
A qualified person is someone with the skills and tools necessary to locate wall studs, identify the type of wall structure (wood, metal, masonry, or other), and install screws correctly to the wall structure. Skills and tools include an electronic stud finder, drill motor and bits, screwdriver, and the ability to correctly use these tools.
To request a reimbursement for your inspection and/or reinstallation services, please email a copy of your paid invoice showing the name and contact information of the professional who provided the inspection and/or installation services along with a detailed description of the work done to [email protected]. Please include your contact information in the email.