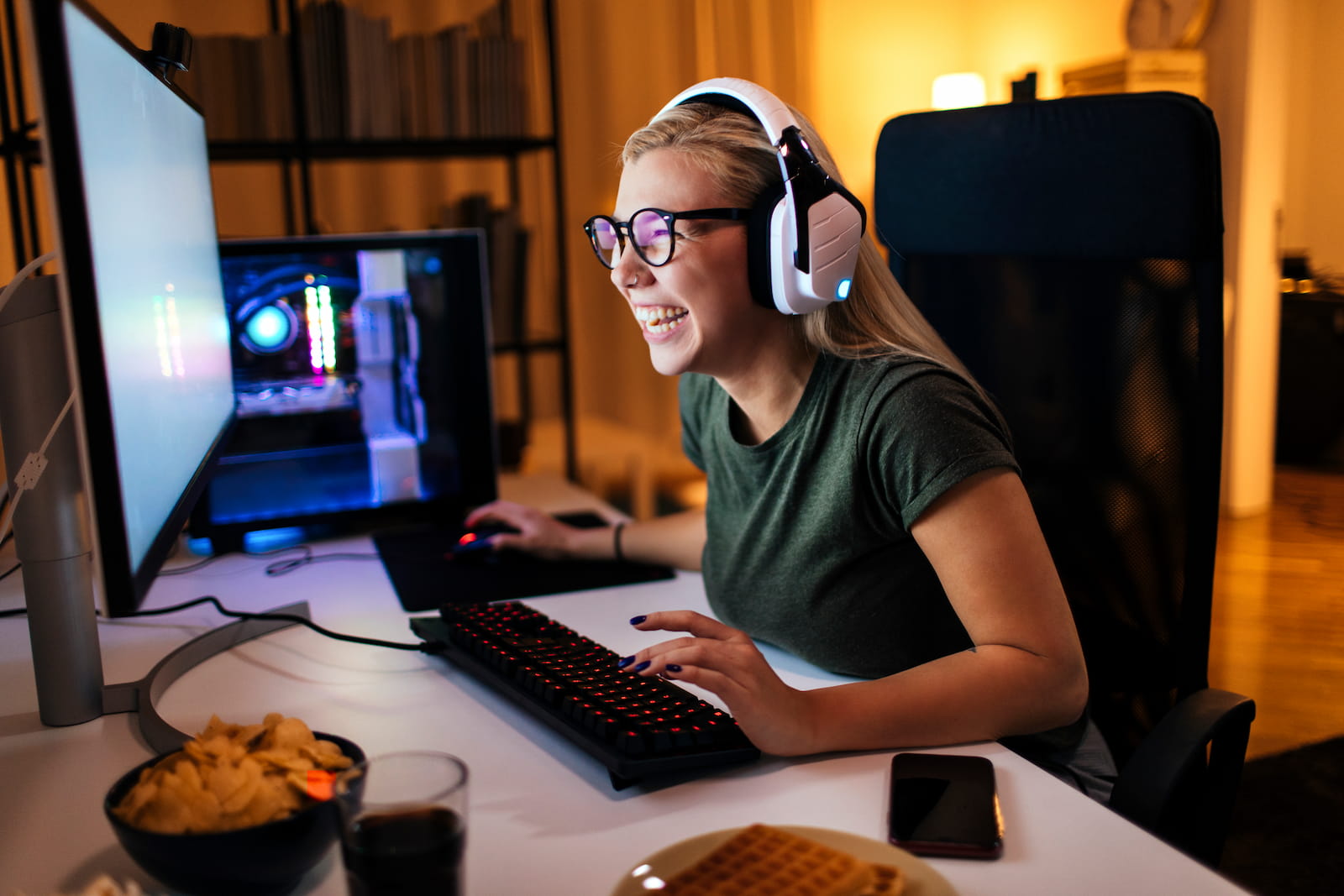 During the stay-at-home days, many of us discovered new hobbies or fell back in love with old ones. Between reading, watching TV series, cooking, and gardening, anything that distracted us from these difficult times was more than welcome. In terms of popularity, gaming has been thriving, with enthusiasts of all ages coming together to play. No matter if you just started, or if you have been a gamer for years, you might need a new and improved space, with an L desk gaming setup, chair, and more.
When remodeling your gaming room, or any other room, you should consider three main things: your budget, what you need, and what you want. Your budget will determine how much you can invest in each part of your gaming room. Next, you can decide what you need, which, likely, is a desk, a chair, and equipment. Last, you can finally pick the specific things that you would love to include in your space.
Once you have an idea of what your gaming setup will look like, we suggest that you pick a color scheme or a theme for your space. If you have a general idea of what your space will look like, it will be easier to create a cohesive gaming room. Neons have been quite popular in the past year. You can also go with a more classic white esthetic. No matter what you decide, the following steps will help you complete your gaming space and create an awesome place for you to play video games.
Pick Your Desk, So You Can Pick Your Quest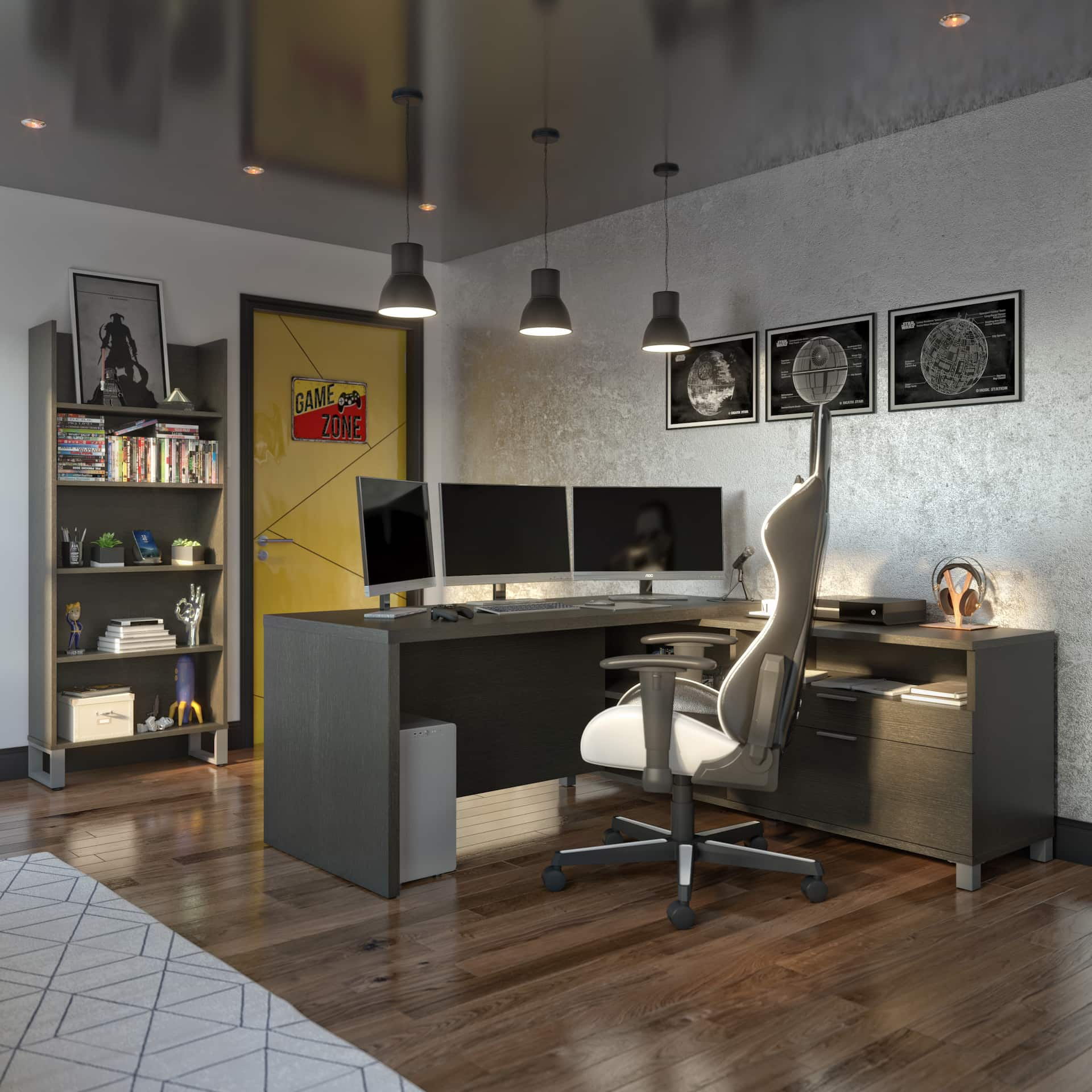 There are so many possibilities for your gaming desk, and it might be difficult to know which one is best for you. Again, you must take your needs into consideration. Depending on the games you play, how much time you spend playing, and many other things, a specific desk might be better for you. Before you start choosing your gaming items, remember to check the size of your space. You wouldn't want to buy your desk and your equipment, and later realize that they don't all fit in your room.
Standing Desk
One of your choices is a standing desk. A standing desk could be the best option for you if you tend to have pain or discomfort in your shoulders and your back when you play. You can lift the desk as you play to change positions. By alternating between sitting and standing, you can improve your posture and your circulation. Some Bestar standing desks have monitor stands to bring your monitors to eye-level, which can help with neck pain and slouching.
L Desk Gaming Setup
You can also design your gaming space with an L desk gaming setup. L-shaped desks provide you with more space than some other desks. Their shape is perfect to have many monitors. An L desk gaming setup is ideal if you have or want bigger and better gaming equipment. So many mouses and keyboards are made specifically with gaming in mind. The space that an L desk gaming setup gives you will allow you to have all the equipment you want. Again, you can choose an L desk gaming setup with monitor stands. In many different stores, you can also purchase a hook for your headphones, which you can add to your desk.
Most of Bestar's desks have one or more grommets, which are more than ideal for your gaming room. If you don't know, grommets are holes in your desk into which you pass your wires to keep them organized and to plug them in the walls more easily. Grommets allow you to hide your wires, which will unclutter your gaming room and allow you to keep your wires tangle free.
The Right Equipment Makes for the Coolest Space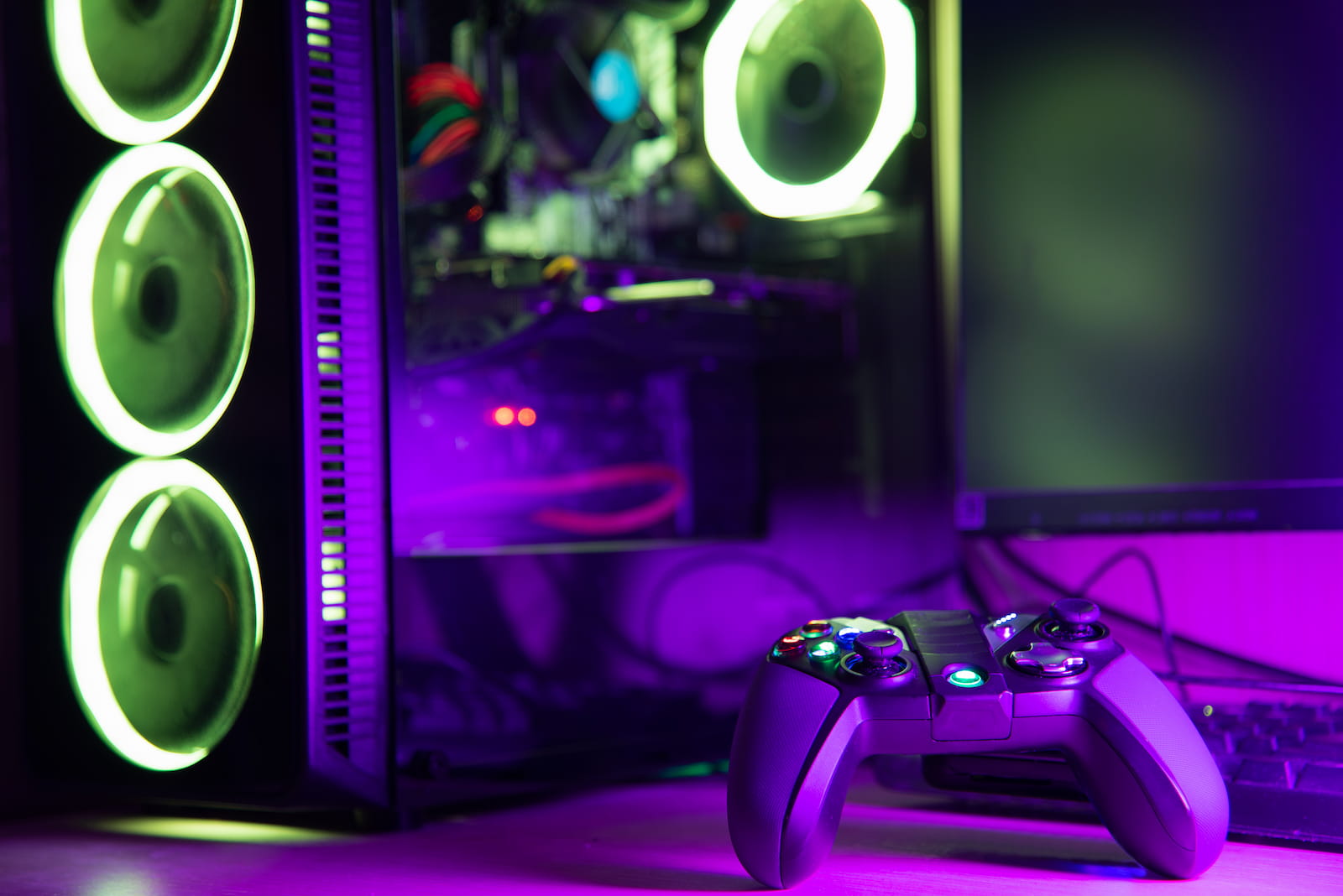 Now that you have picked your gaming desk, you can choose your equipment. You can start with your PC. Depending on which games you play the most, you should research how powerful your PC needs to be. Most gamers also have one or more monitors. By having three monitors, for example, your video games take place on three screens, which transports you into the fictional world. If you plan to have many monitors, we recommend that you have an L desk gaming setup to make sure that you have plenty of space for the rest of your gaming essentials.
Next, you can choose your mouse and your keyboard. Some mouses have a specific shape to accommodate your hand better. This prevents your hand from cramping in the middle of a game. Many of them also have buttons on the side for faster responses. Some keyboards also have specific shapes to support you better while you play.
Last but certainly not least, you need to get a gaming chair. Other than your desk, your chair is definitely one of the most crucial items in your gaming room. Without the right chair, you might feel a lot of discomfort while playing, which can affect your skills. We recommend that you get a comfortable chair with armrests and that reclines. By being able to recline, you will tend to slouch much less. The armrests will allow you to rest your arms, which can help the strain in your shoulders.
Decorate Your Space to Make It Yours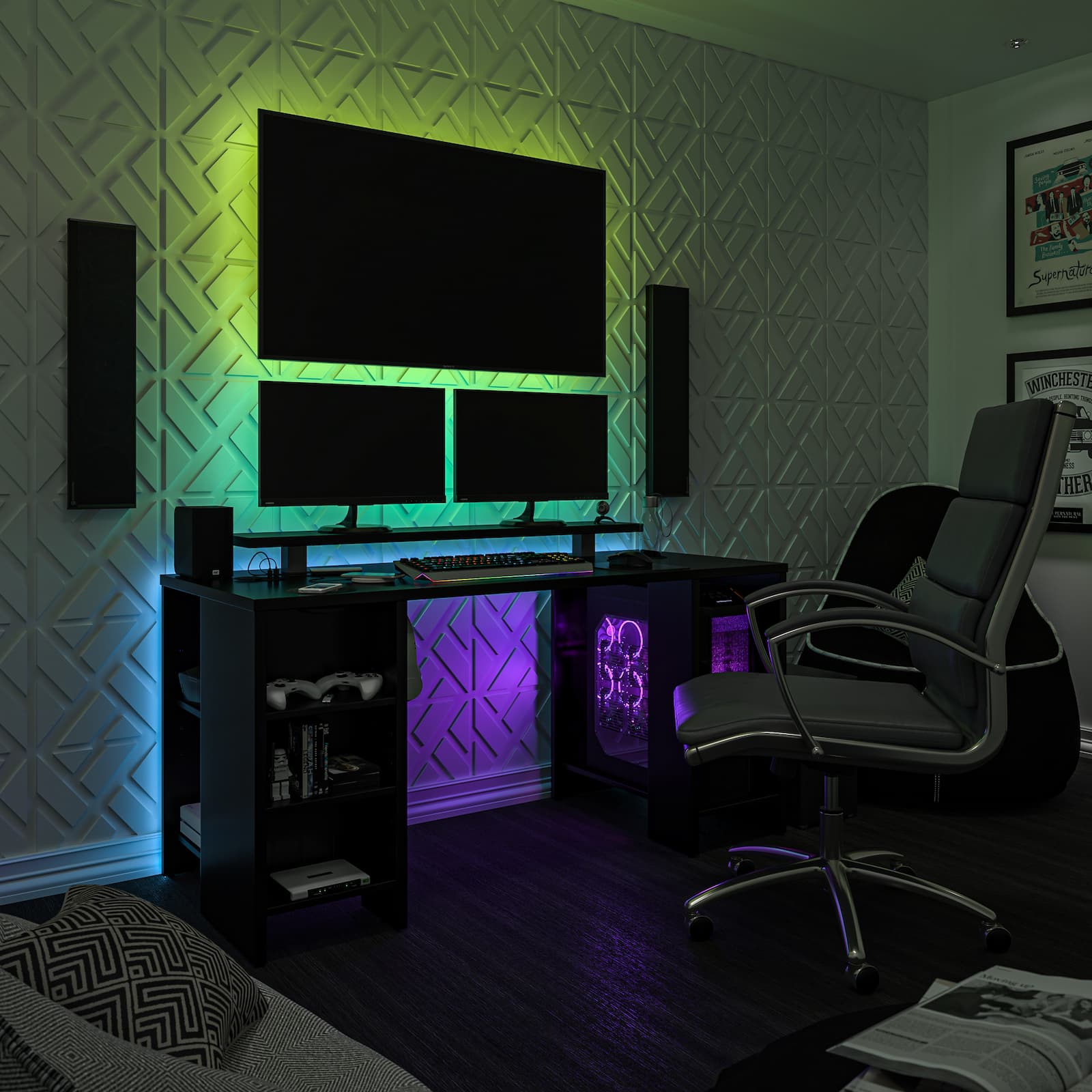 The last touch to add to your gaming space is decorations! We mentioned choosing a color scheme or a theme for your gaming room earlier, and this is where this truly comes into play. You can start small by choosing a cool wallpaper for your PC and your monitors. Still, when decorating your gaming space, you can spice up the entire room with posters and floating shelves with figurines of your favorite characters. You could even paint the walls with your preferred color.
A great element to include in your gaming room that is sure to add life to your space is LED lights. In the past year, these lights have grown massively in popularity. You can install them anywhere in your room such as around the ceiling or around your furniture. You can choose the color of the light and change it whenever you want. Some of them can even flash to the beat of your music. They are sure to create a fun gaming experience.
During this pandemic, discovering new hobbies has been a great way to distract ourselves. Gaming is one of many ways people manage to stay positive. For the gamers out there, creating a pleasant, welcoming gaming room is one of the first steps towards having a great gaming experience. Just follow our tips and tricks, and you will be ready to have so much fun!
Categories
Design