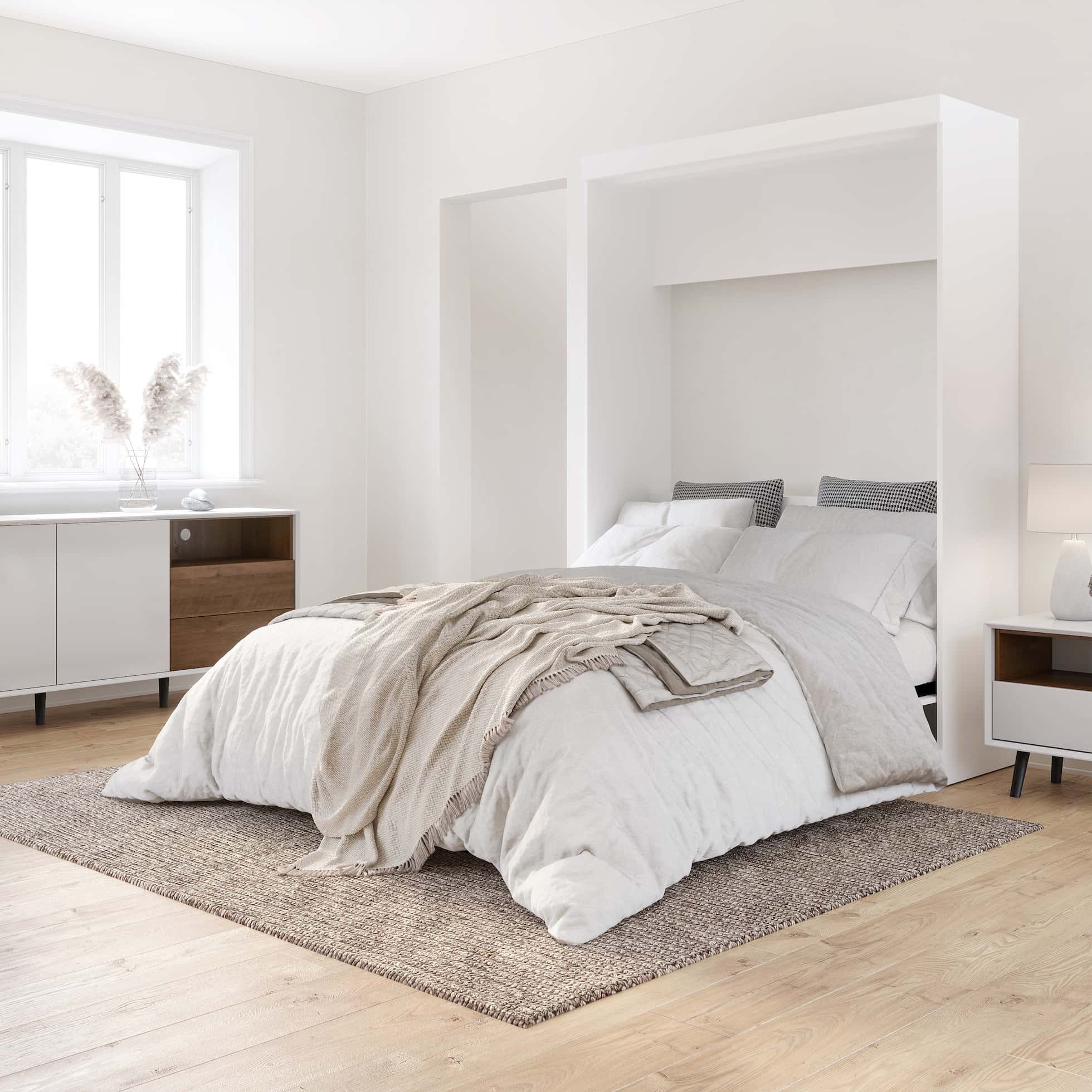 Finding the perfect way to decorate your bedroom can be difficult. The array of designs, colors, and styles is overwhelming at times. Not everyone has time to analyse every trend to know how to decorate.
One of the first choices you need to make regarding your bedroom decor is your choice of colors. Why not try a shade instead? There are so many reasons to choose white as the main color for your bedroom. The possibility of a fashionable white Murphy bed being one of many. From its minimalist or maximalist approach, to the fact that it is perfect all-year-long, a white esthetic makes for a comfortable, elegant bedroom.
A Variety of Interior Design Styles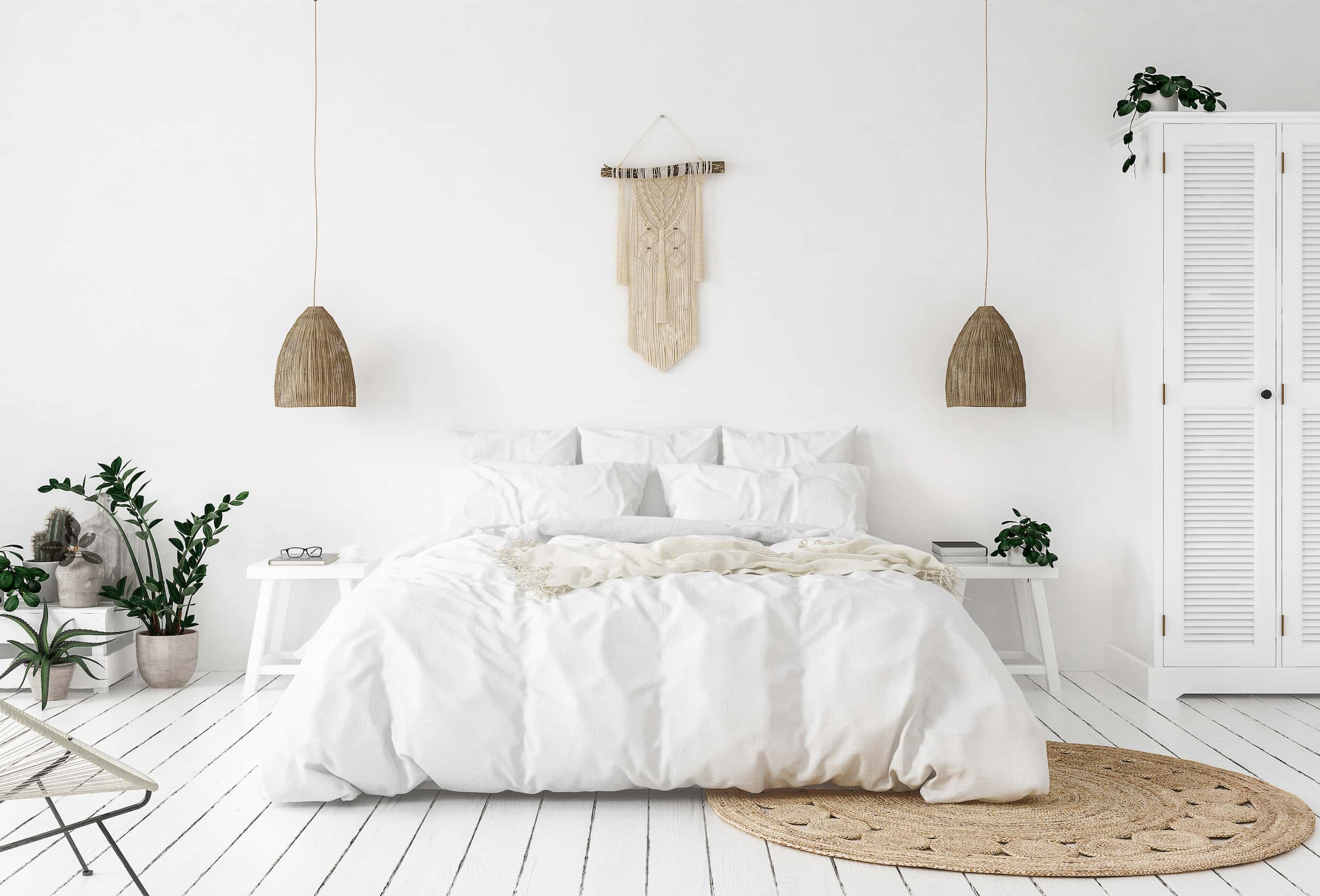 For your bedroom decor, you might consider sticking to one particular design. If you prefer a generally white color palette, you have many options. We often associate a white esthetic with a chic and elegant style. However, there are so many different interior design styles that include a white esthetic or certain aspects of this esthetic.
You could go with a shabby chic style. This style incorporates a lot of natural light. Its neutral color palette with whites, grays, and beiges allows you to create a relaxing, stylish room. This style also puts forth mixing and matching different colors, patterns, and textures. With a white esthetic, having different patterns and textures will add life and elegance to your space!
The modern interior design style is quite different. Of course, you can easily create a white esthetic through this style. The main difference is that this style incorporates natural materials to your space. From wood to leather, your room will surely look wonderful and, well, modern. This style, however, isn't about fluff and fanciness. Anything that doesn't have a purpose other than decorating can go. A white Murphy bed is perfect for this style as it is simple and efficient. Some even come with storage so they have three purposes: decorating, sleeping, and storing.
Last is the Scandinavian interior design style. This style practically requires white walls as they strongly contribute to brightening the room. You should also incorporate pops of colors to your white color palette to add life to your space. A great idea is also to include nature, with plants, and natural textures, through wooden furniture, for example. This can be your choice of color if that is what you prefer.
Minimalist or Maximalist, It Doesn't Matter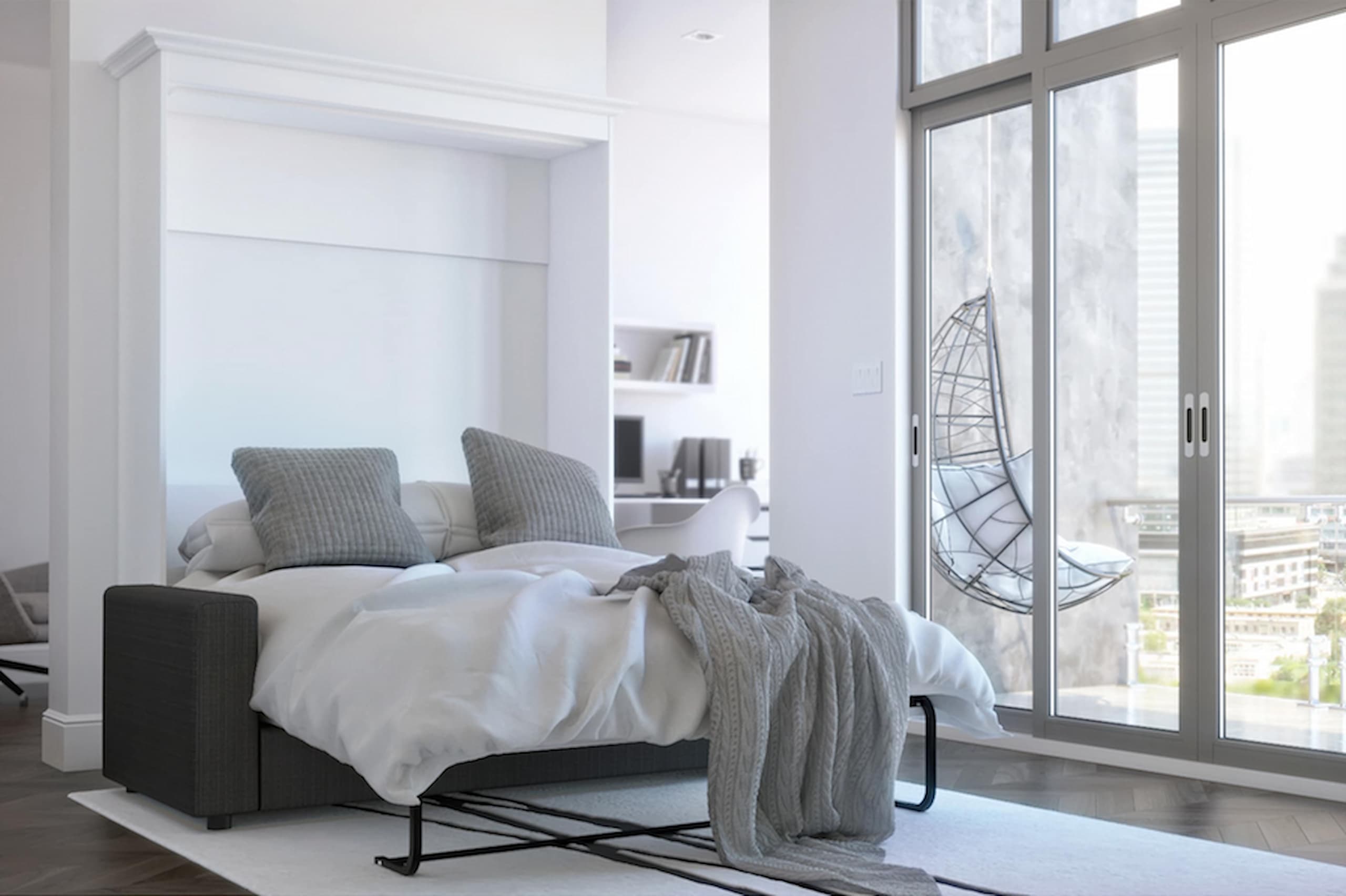 A white esthetic is very versatile. If you are a minimalist, this style will undoubtedly suit your desires. It is easy to keep only what you need in your room. The white walls and decor make it appear clean and organized even when it isn't. Plus, we all know how esthetically pleasing a white room looks.
A white esthetic is also great to make your room look more spacious. White furniture opens your room up much more. By looking tidy, your space will appear even bigger. A great way to contribute even more to your minimalist room is with a white Murphy bed. Bestar has many different designs and storage possibilities; you can even find ones with a desk. This way, your bed will have more than one purpose. If you get one with storage as well, your room will be clutter-free, and it will look amazing.
Perhaps you are more of a maximalist. That's not a problem! Is there any color that looks more elegant than white? You can match your favorite pieces of furniture. You can even add a dazzling chandelier to your decor. You can choose from many pieces of furniture with fancy moldings and curves!
All Day and All Night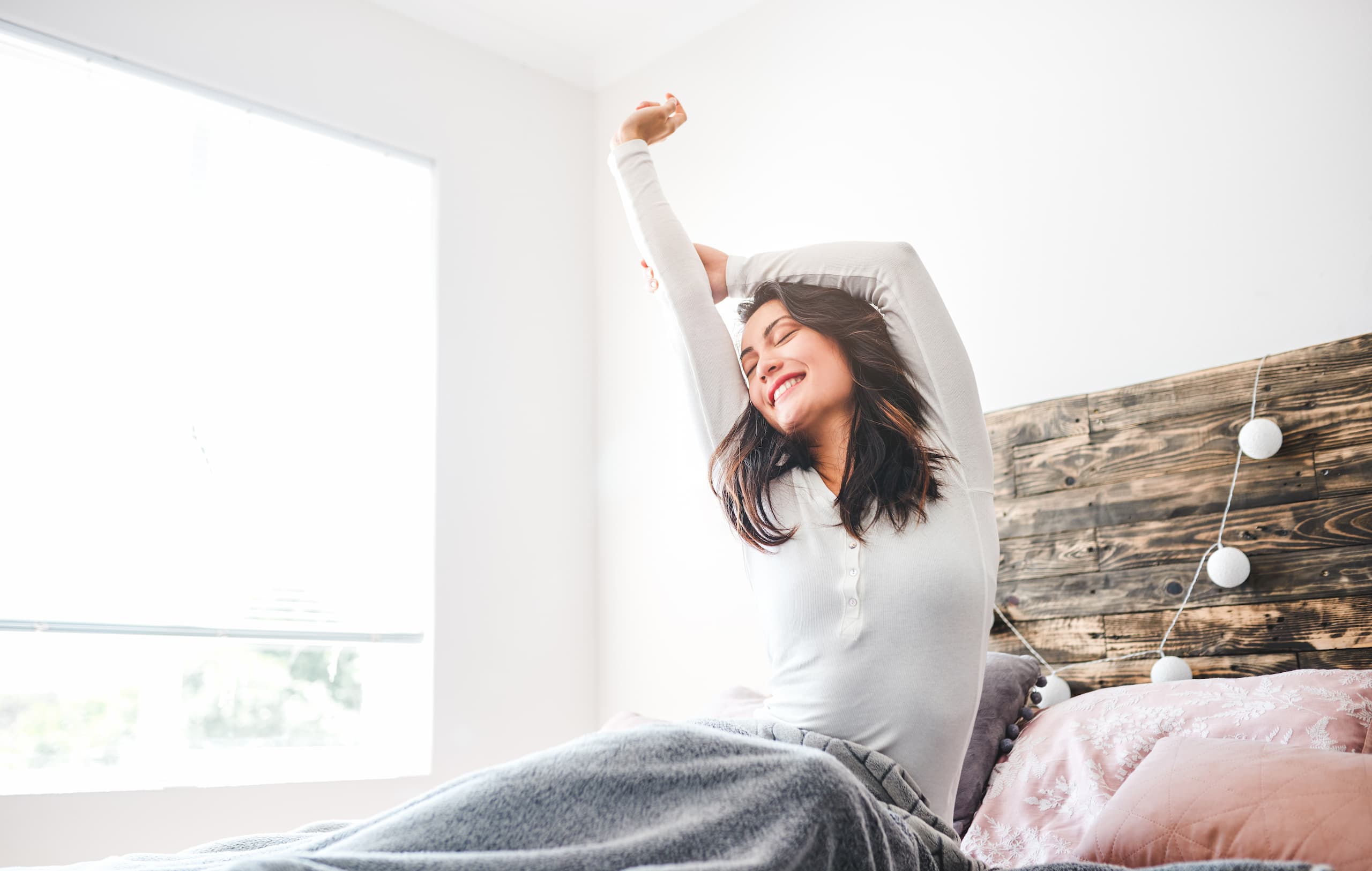 Unlike some other colors, white truly is perfect all the time. Darker colors are great during the night as they darken your room. However, during the day, they will absorb natural light instead of reflecting it, which makes your room much darker. White walls do the exact opposite.
This refreshing, bright color will even allow you to need less artificial light. Since we are at home more, and some of us work from home as well, it's crucial to have more natural light. It helps boost energy and morale. Believe it or not, a white esthetic could help you be more productive.
A white esthetic is also beneficial for your sleep. Of course, darker colors will make your room that much darker during the night. Still, they are not quite as relaxing as lighter colors. White walls and furniture will make you feel more serene. You might even feel as if you are resting in the clouds. So, lay down on your white Murphy bed, and enjoy a good night's sleep!
A Touch of Color, Why Not?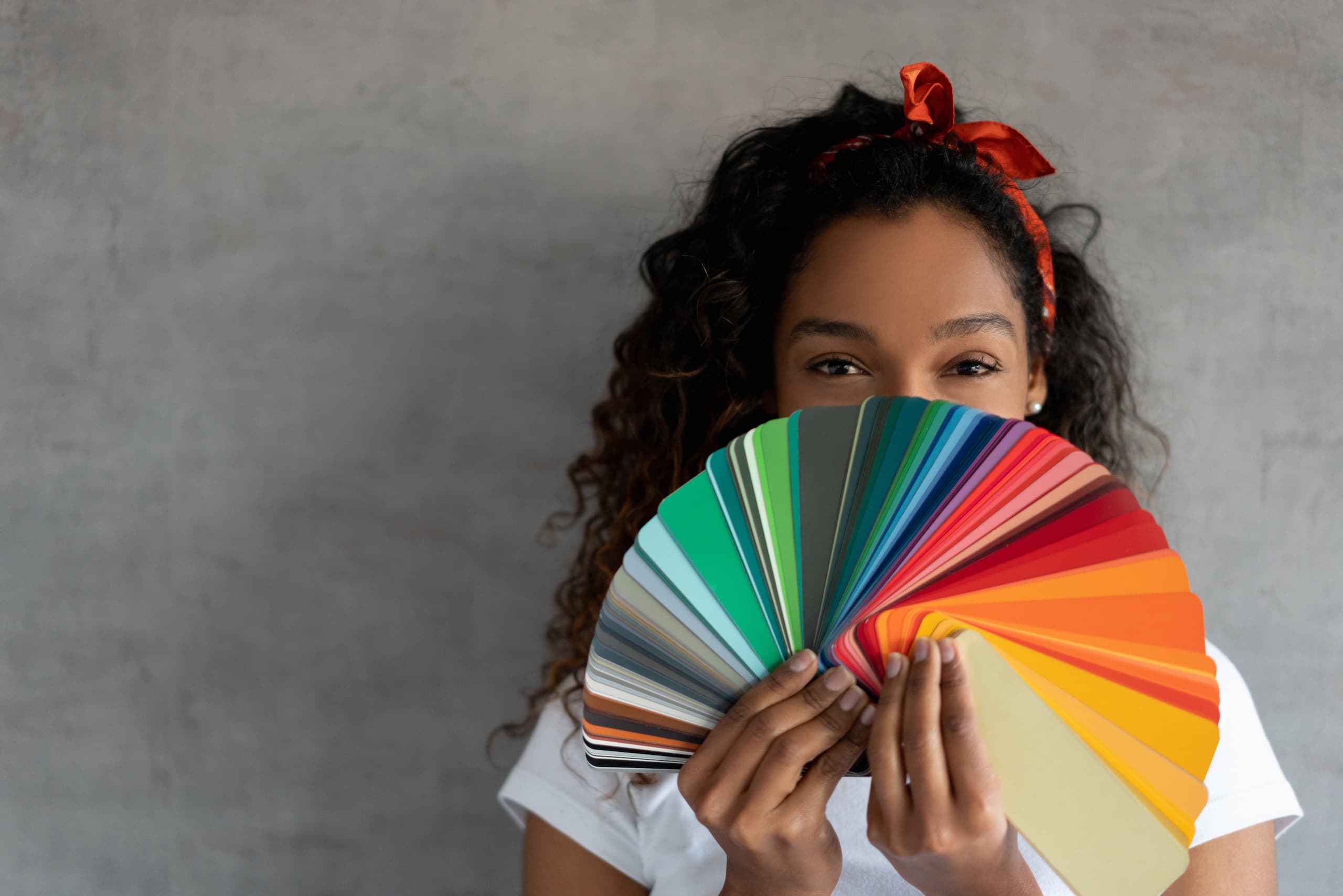 We all know that white is as neutral as colors get. The great thing about having a white esthetic is that you can easily add pops of colors. You can have a white room even if you splash some colors here and there. With white walls and furniture, any color that you include seems to look even better. Sometimes, the small colorful lamp that you choose for your white bedroom will be the first thing that you see. This flashy piece will appear bigger than life! It will stand out and bring your whole space together.
You could go with pastel colors like peach and baby blue. They are less vibrant and saturated than primary colors. They offer a calmer energy to your room while still bringing a bit more life to your space. You can also go with more vibrant colors like lime green or fuchsia. Your room will have never looked so alive! You might not be a big fan of bright colors. Have you considered adding gold accents instead? From mirrors to vases, any piece of furniture looks incredible in gold.
A white esthetic is truly perfect for anyone. You are the one who decides which elements you want to include in your bedroom to make it yours. To create a space that will keep you productive, relaxed, and that will look good, a white esthetic is the way to go!
Categories
Design