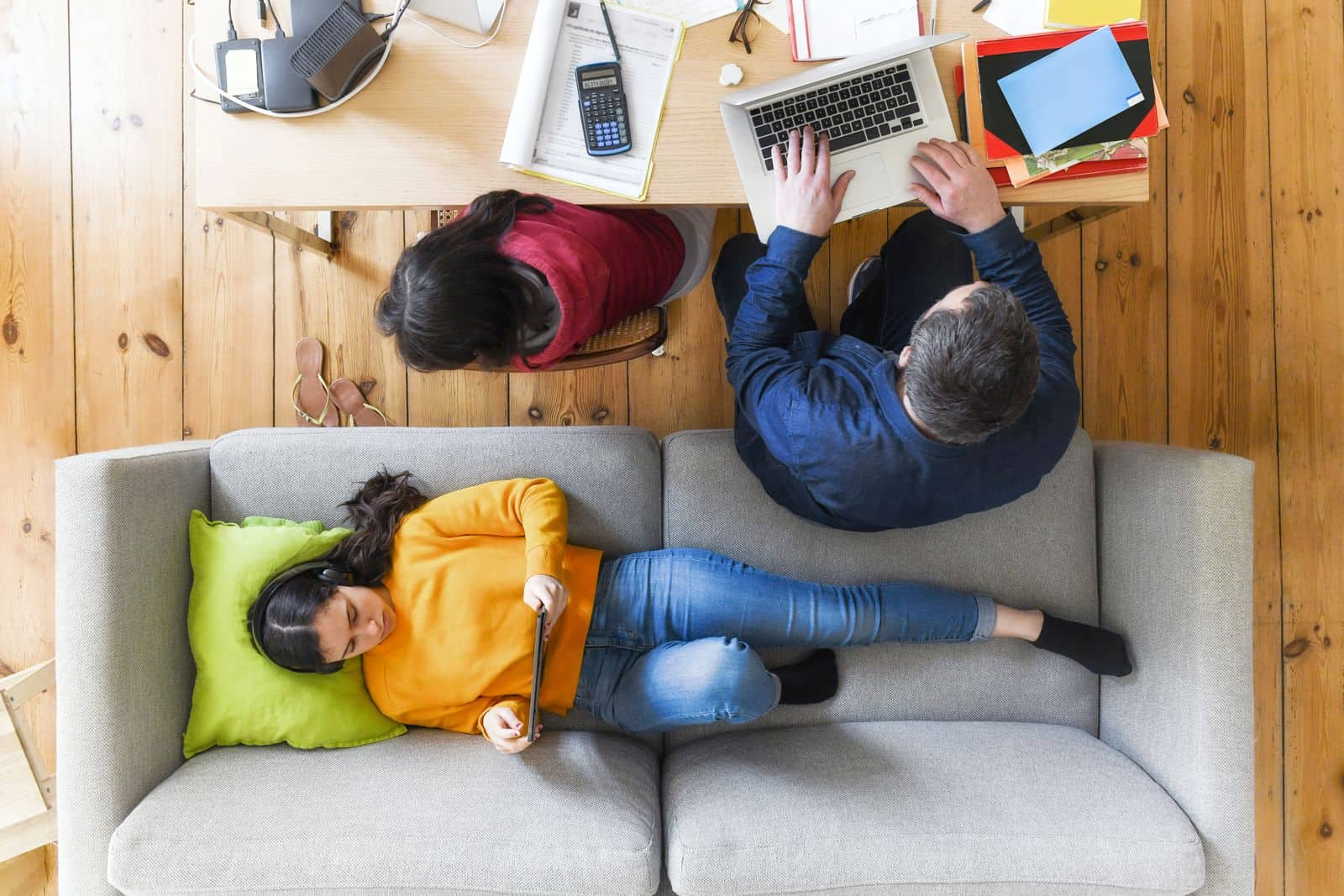 For many of us, the home has become the hub, perhaps the epicenter, of both family life and work life during the COVID-19 epidemic. By now, it may be time for some serious "family-distancing" to be productive while working at home.
For many, this new work at home, self-isolation lifestyle has been a mixed blessing: a lot more time spent with family and, well… a lot more time spent with family. Having everyone stuck at home, working and schooling, has opened up opportunities to reconnect with our loved ones. While we cherish family time with our beloved yet surly teenagers, we must also learn to adapt to an entirely internet- and home-based work- and school lifestyle.
Amidst the demands of teaching social studies and math and our regular Zoom conferences and meeting deadlines, one thing's become clear: the idea of productivity on any given workday has devolved into frustrating wishful thinking rather than what we previously knew as just another day at the office.
So, how can you feel like you're meeting the demands of your workplace as you work from home? 1. Boundaries! 2. Creating a home office that allows for some much-needed privacy. A separate home office space can help you be at your most productive under such unusual and stressful circumstances.
The first suggestion is probably best left to you – how you achieve the balance between your work and family life is up to you! – but we can offer some great ways to establish an efficient home office to help you better address the "work" of working at home.
Connectivity Matters More Than Ever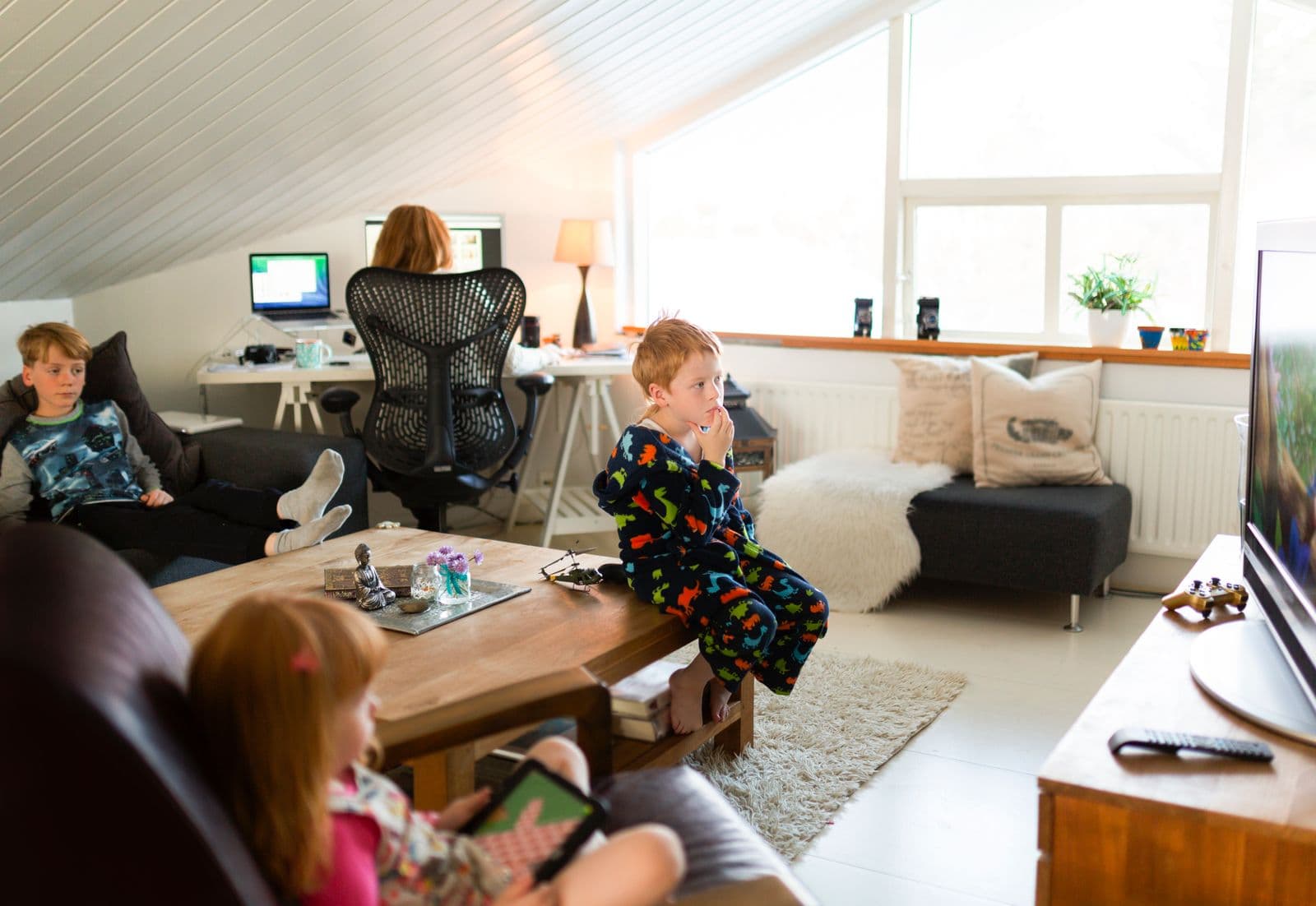 Chances are, your main priority for internet connectivity at home was having just enough bandwidth to binge Netflix or accommodate the kids' gaming.
Now, however, your needs are going to be significantly different when working at home. You're going to need the right service and equipment to handle your workload, including the appropriate wiring for a network router, your email server, and possibly even a telephone or VoIP service.
Reliable, high-speed connectivity is critical to your productivity. You'll need increased internet capacity to manage the range of streaming and video services you'll be using to keep up with your equally isolated remote working team.
Keep in mind that the whole family will likely LOVE this increased internet bandwidth – it'll help meet the demands of online learning as well. However, you may want to schedule movies and gaming for after the workday. This way, you can ensure that the kids aren't compromising your vital connectivity.
Remember to use surge protectors for all of your electronics to protect from potentially damaging electrical disruptions. And, of course, keep your mobile phone charger handy, so you don't miss any essential communications because of a dead battery.
A Quiet Corner or Room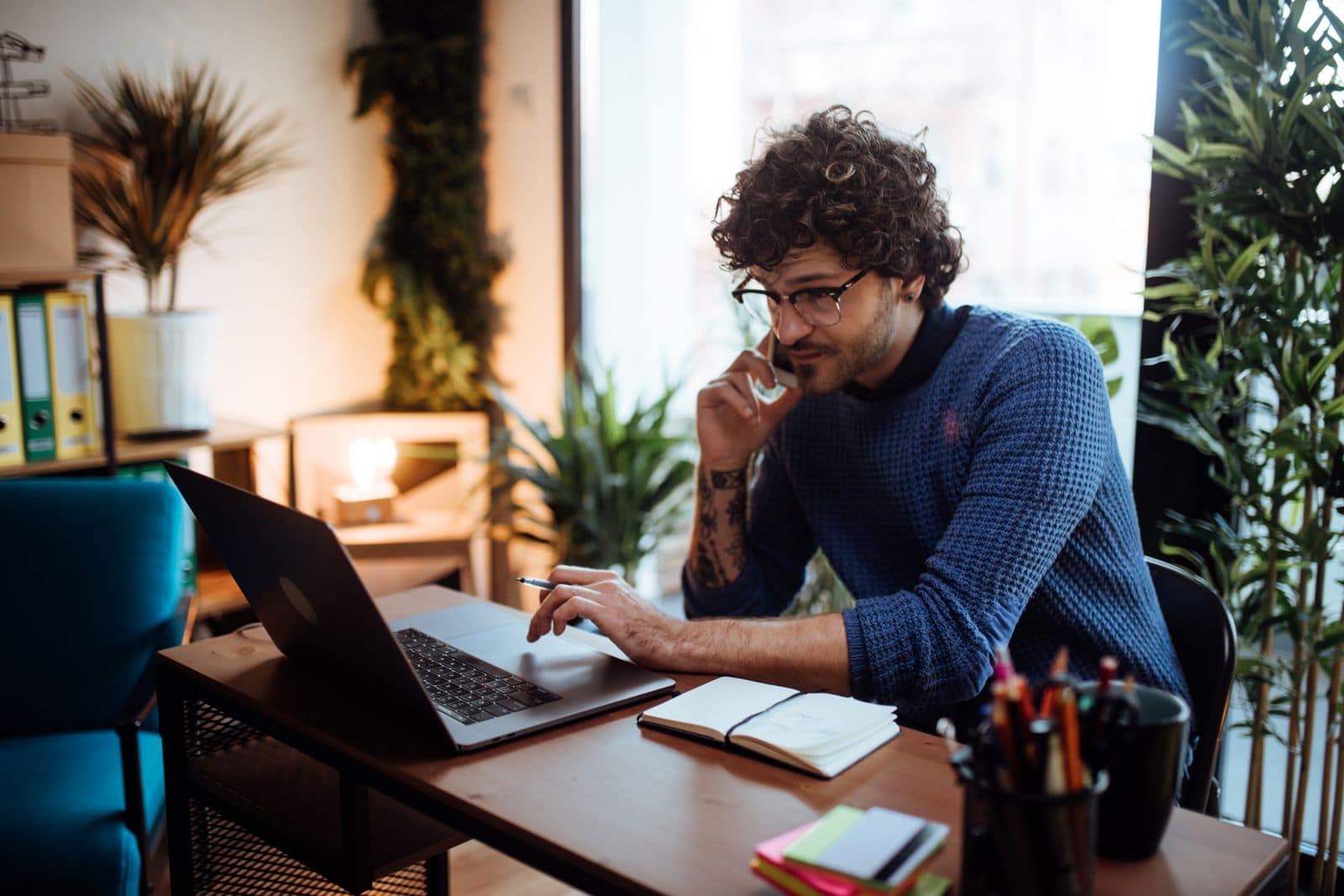 After addressing your connectivity needs, the first thing to do is to find the best place in your home to work. It may be tempting to situate yourself in the center of family activity, but the distractions might do more harm than good. It's best to find a quiet space that's out of the fray of home and family life.
Ideally, you want to create a workspace that allows for many of the same things your conventional office does. This will help with your productivity. Do you work spread out or is your work activity contained to a laptop or computer? Will you be participating in regular teleconferencing or Zoom meetings? Do you have a space that can transition into a (mostly) kid-free zone?
Many of us don't have a dedicated den or office in our homes, so we have to consider what space we do have: a spare bedroom, an underutilized formal living or dining room, the basement, an awkward corner that is currently a waste of space. You may even have to partition your living or dining room to provide the separation you need. There are a number of practical and stylish room dividers from which you can choose. Anywhere that can provide you with longer spells of quiet, uninterrupted time is best.
The Layout of Space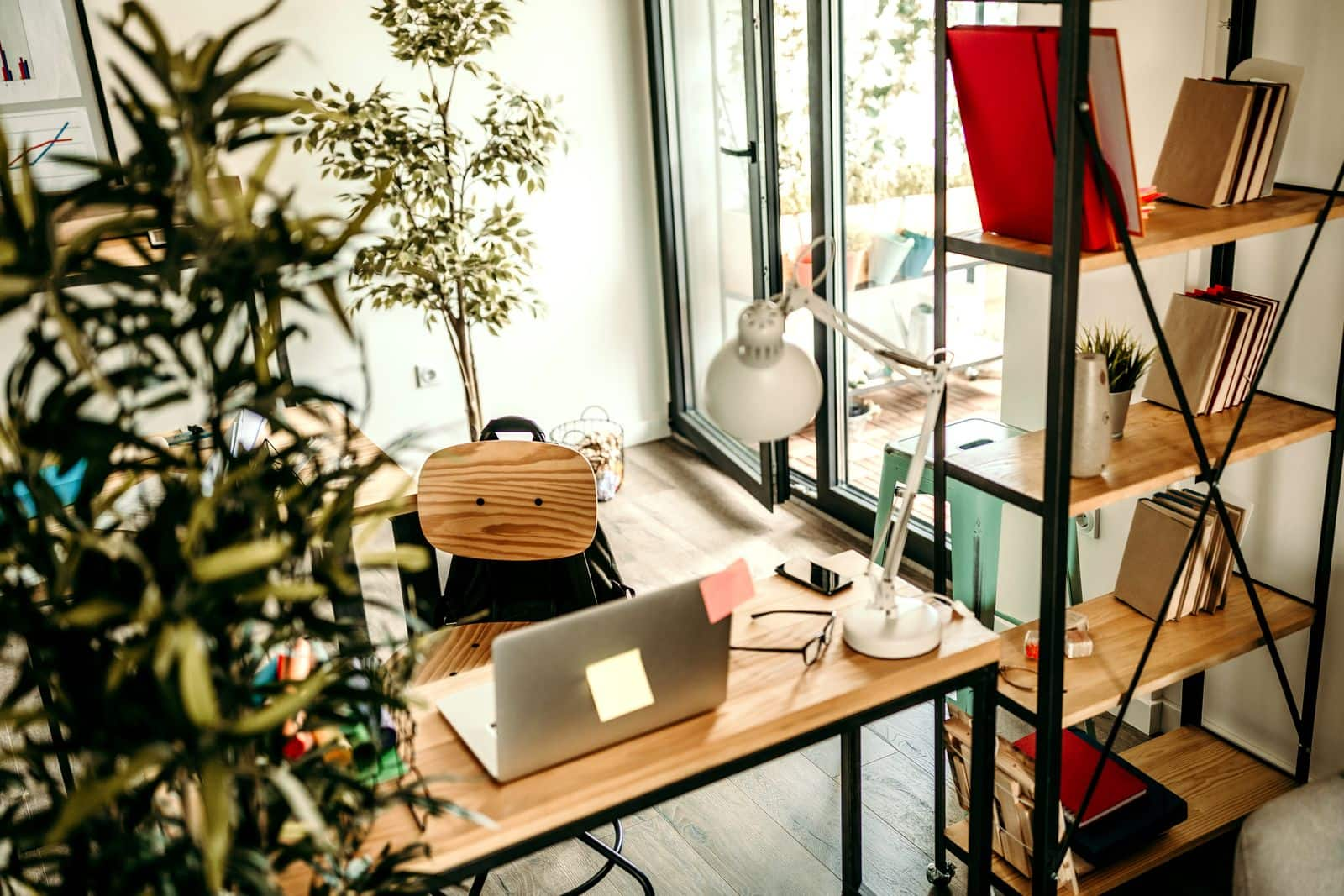 It's important to consider what you need and which room offers the most efficient use of space. You want to maximize every square inch! You can start by sketching out the floor plan, including your essential components such as furnishings, storage, and equipment.
Begin with the big stuff such as your desk, chair, and shelving. Measure each piece and the floor space available to make sure everything fits before you start moving things around. Everything should fit and allow for accessibility to all of the elements essential to your usual workflow.
It's hard to be productive when you have to be up-and-down fetching stuff from the filing cabinet or printer. Try to keep necessities within arm's reach of where you sit. Make sure you have a large work surface to manage paperwork. No office is entirely paperless, so you need the space to work with documents and files.
Good Lighting Is a Must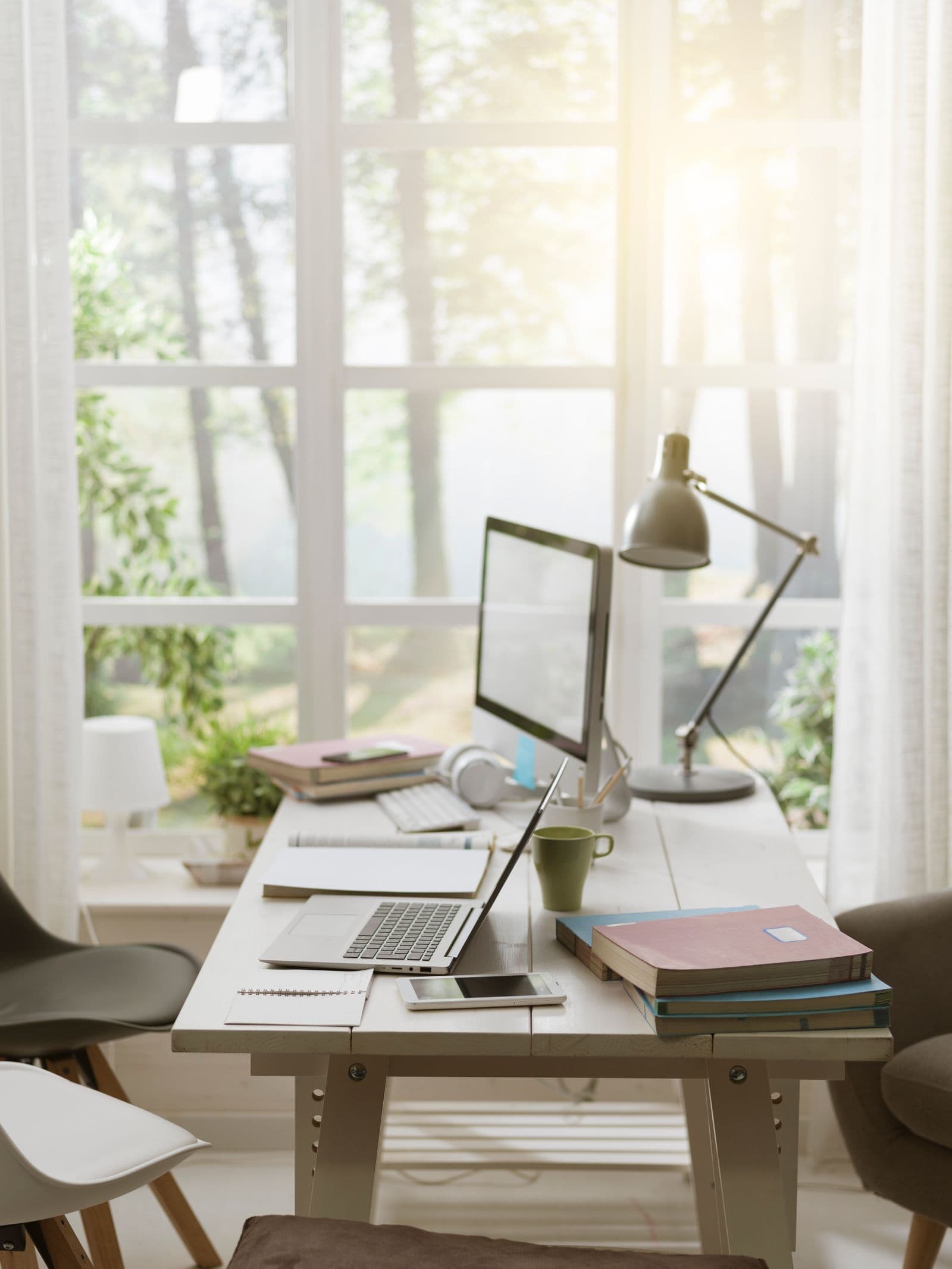 Lighting is critical, regardless of where you locate your home office. You want a warm and inviting space where you combine good task lighting with your overhead lighting.
If you have access to natural daylight, use it. An office with natural daylight offers health benefits such as better sleep, better morale while at work, and enhanced mood and state of mind. Given the stresses we're experiencing during the lockdown, anything that contributes to a healthy immune system is a good thing.
Of course, window light isn't always available for a home office. If not, consider improving your lighting situation with recessed lighting. It doesn't take up valuable room on your desk and doesn't cause annoying and potentially harmful glare on your computer screen.
Pendant lights, table lamps, and wall sconces can provide a warm and relaxing ambience to your home office.
Furniture and Storage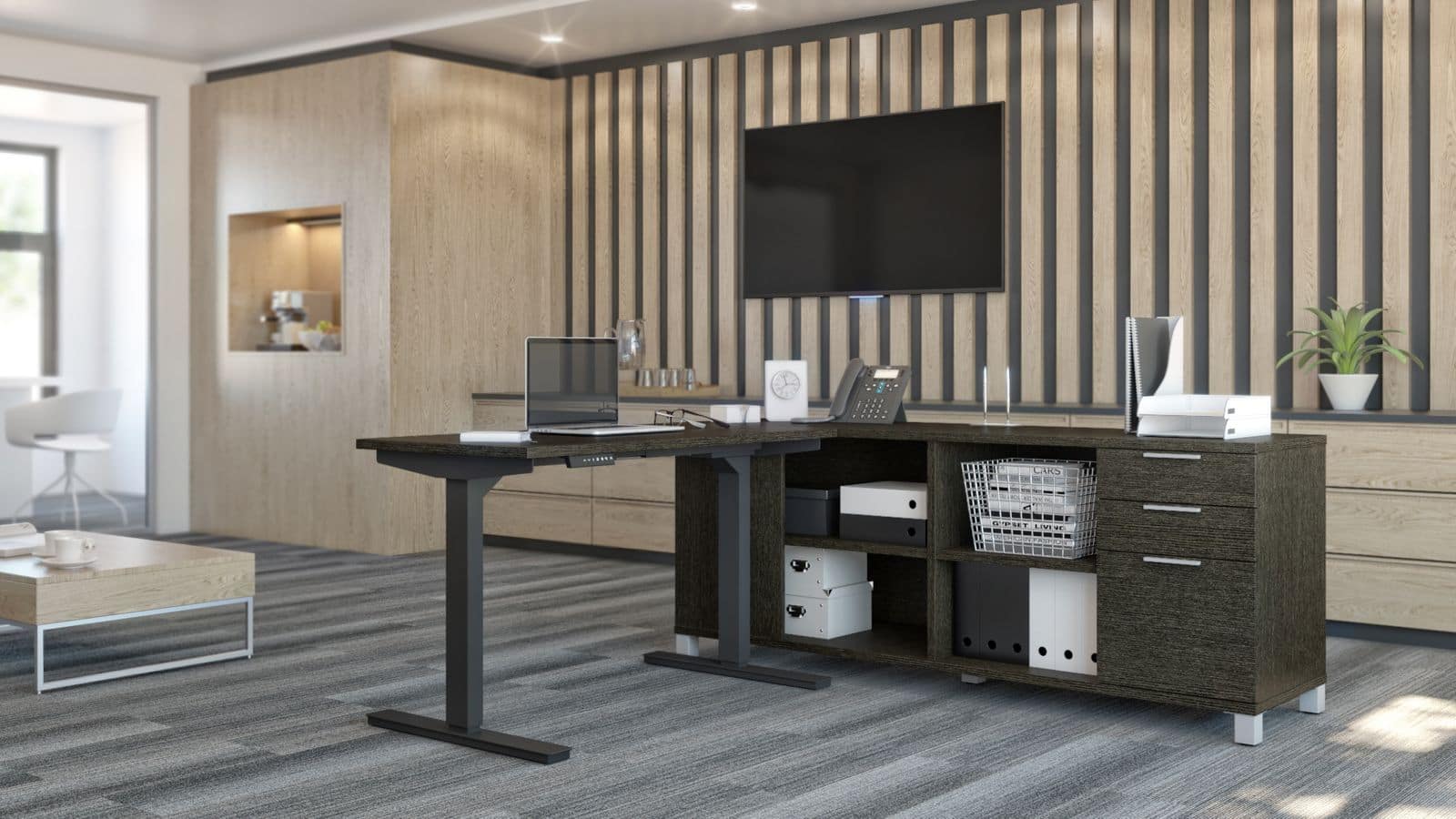 Your desk is going to be the anchor not only for your work but for your office space. Consider the style carefully; your desk should address a multitude of needs, from work surface area to organization and storage. It should be more than just functional, so consider your decor style, too, so you make the best desk choice possible for your space.
Keep in mind that you want to choose a desk that offers ample workspace as well as storage solutions. You probably want a desk and office that is organized, clutter-free, and that allows you to complete tasks on time.
Your productivity when working at home isn't just about the desk. Your office chair is vital to your comfort, which will determine your ability to work for uninterrupted hours at a time. You want to choose a chair that helps to reduce stress on your back and spine. An ergonomic chair should fit your body and work style, can swivel 360 degrees, and rolls to let you maneuver from task to task quickly and easily. It should also have adjustable armrests to maximize your comfort at your desk.
Perhaps you like to move around. Consider a convertible standing desk to provide you with adaptability throughout the workday. A height-adjustable desk could also relieve some of the strain from sitting for long periods of time.
Ample, efficient storage is also essential to a productive and comfortable home office. Open shelving is perfect for books, storage bins, industry-related resources, reference materials, and an occasional keepsake — not to mention an excellent backdrop for your video conferencing.
Your desk should have space for supplies such as pencils, pens, business cards, paper, printer ink, and more. If not in your desk, perhaps a mobile pedestal that moves as you need it. Filing cabinets are essential for file and document storage and can be tucked beneath your desk to save space.
Ample storage helps you to avoid clutter as well as the stress associated with it. Clutter builds all too easily when you don't have enough storage space. Be sure to make it a priority to stay organized and keep everything you need within easy reach.
Categories
Home Office