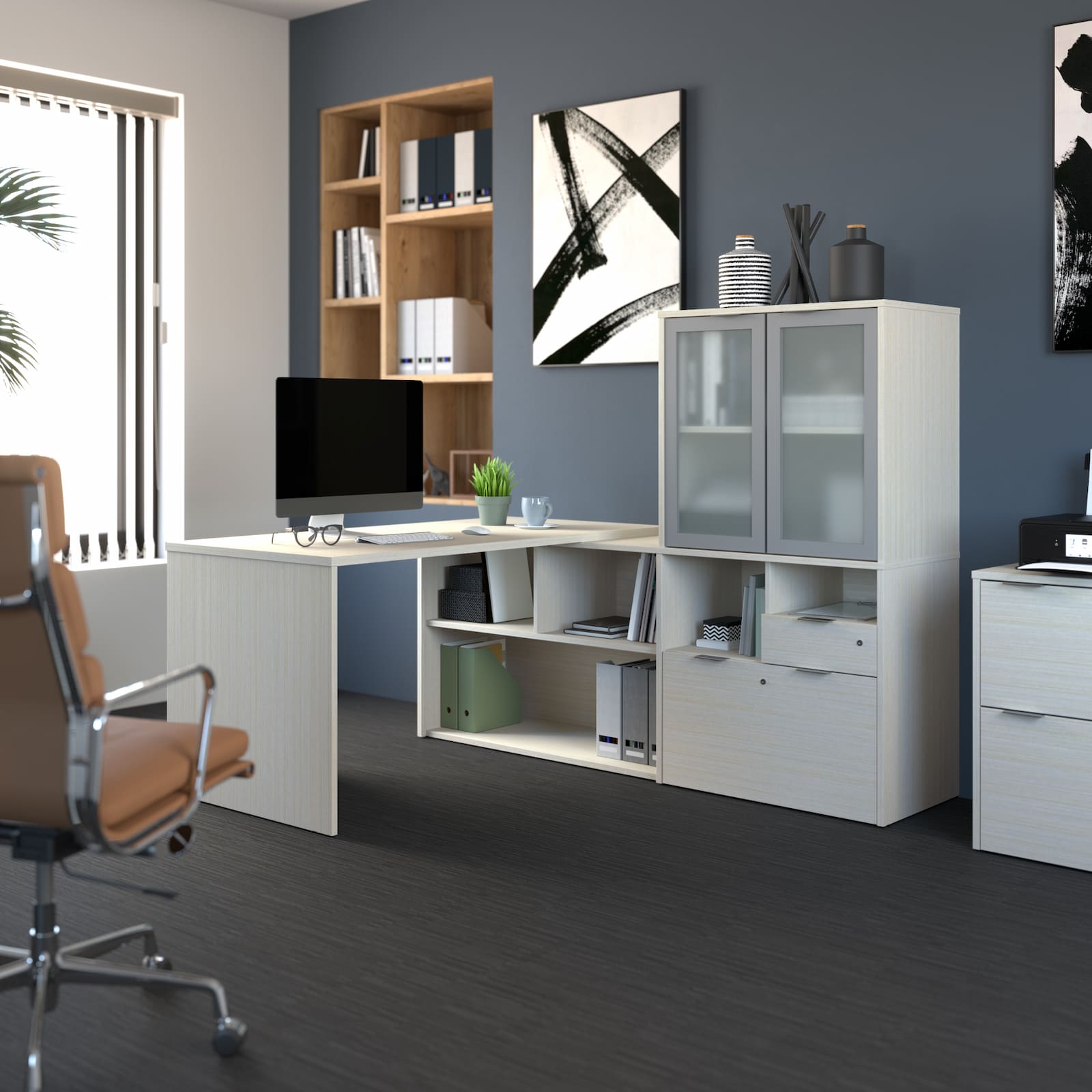 Some people have been returning to work lately, but there continues to be many people who work from home. After the past months, we are starting to get the hang of teleworking. Nonetheless, there is usually room for improvement. Organization is the one thing that many people tend to struggle with. If you don't know which organizational system is right for you, keeping your space clean will continue to be challenging. Staying organized is a great way to clear your clutter and your mind. You might want to clean your space, but without storage space, this is nearly impossible. Have you ever thought about using a hutch somewhere other than your office? An L-shaped desk with hutch is awesome, but hutches are practical in various other places.
Hutches are also very popular in your kitchen to store your fancy silverware and dinnerware. However, have you considered adding a hutch to your guest bedroom? Believe it or not, Bestar allows you to do so thanks to our cabinet beds with hutches. Get ready to discover how to use hutches to their full potential.
With Your L-Shaped Desk, of Course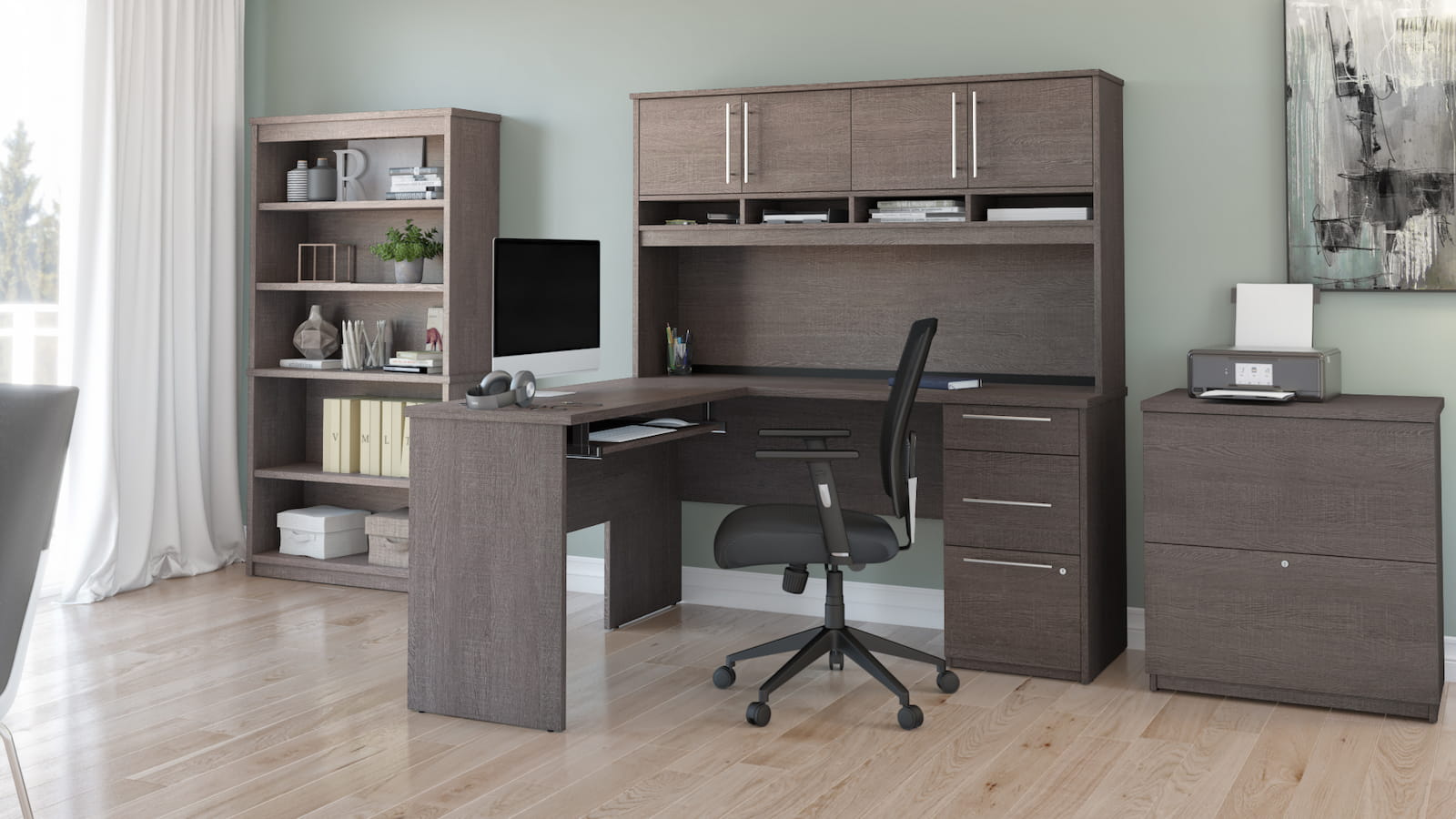 Hutches are certainly a great way to add storage to many pieces of furniture. However, you shouldn't forget the basics. Your office can always benefit from these storage solutions, especially if you lack office space. Since you install them on top of your desk, they don't take up any extra floor space. You will discover that many desks offer hutches, such as U-shaped desks and credenza desks. Still, an L-shaped desk with hutch is the most popular and versatile option.
L-shaped desks are understandably one of the most liked workstations. Their shape creates a spacious workspace ideal for most people. If you have a lot of work equipment, installing your monitors and printer will be an easy task. Same thing goes if you prefer working with paper documents. Piles of documents and files will be a thing of the past. The shape allows you to organize your items in different places on your work surface. By simply turning around on your chair, you will access your files easily, which will help you work efficiently.
An L-shaped desk with hutch is also a great storage solution for your office because it is installed right over your workspace. This not only saves floor space, but it also allows you to keep your work essentials on hand. Bestar has a variety of configurations, so you can choose one that will suit your needs the best. Between paper shelves, closed storage compartments, and adjustable shelves, you are sure to find an L-shaped desk with hutch that is perfect for you.
On Your Shelving Unit? Why Not!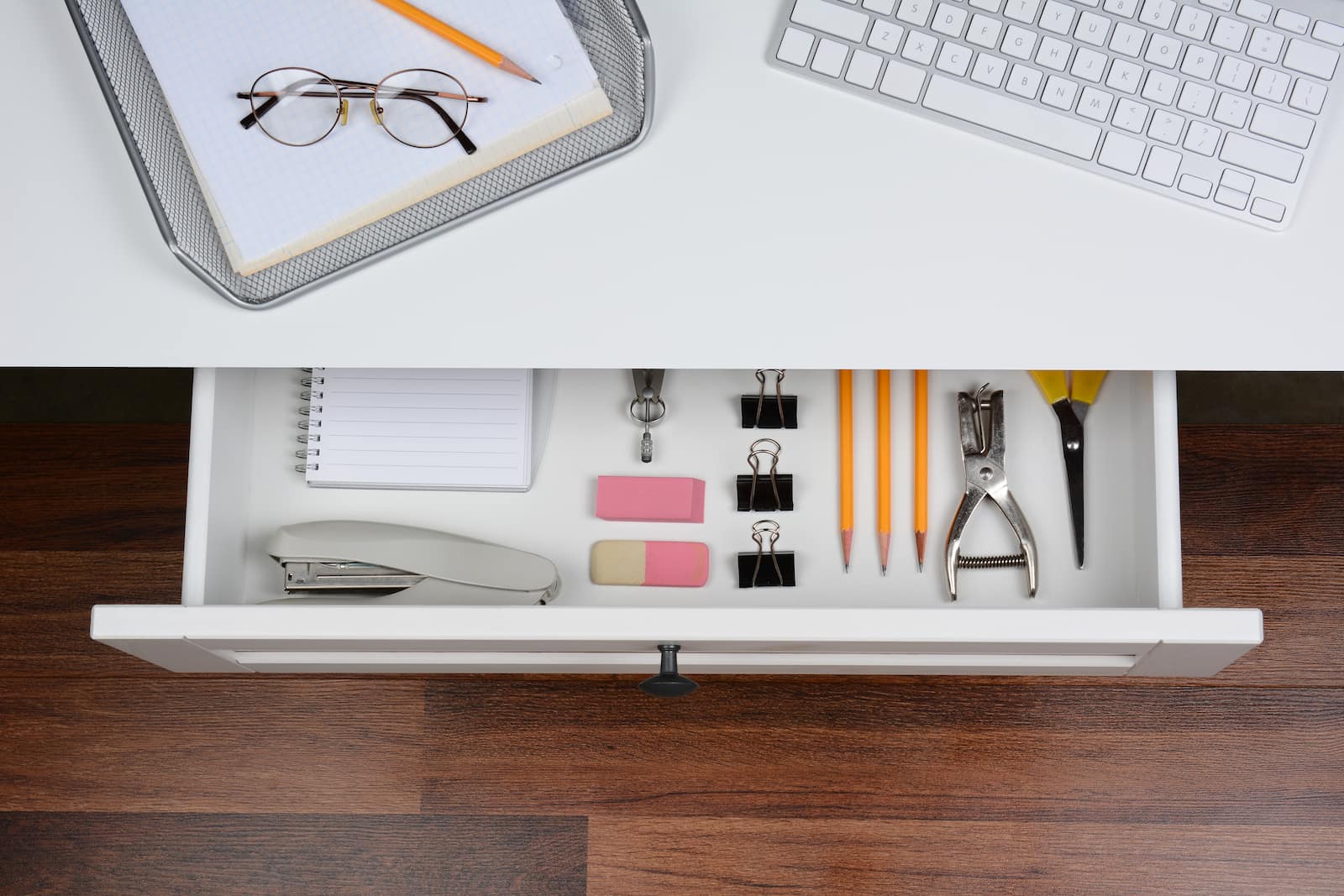 As we mentioned earlier, your office can benefit from an L-shaped desk with hutch, but there is another way to include a hutch in your workspace. A few of Bestar's shelving units are available as a set, with a hutch designed specifically for them. You can purchase the sets on their own, as additional office storage, to help you organize your space. Bestar's hutches for shelving unit can also be installed on certain lateral file cabinets. No matter what you decide, know that a hutch for shelving units is a great option.
Thanks to their small size compared to regular hutches, they won't take up as much space. This means that, even if you have a smaller office, you will be able to install the set anywhere you want. Of course, shelving units with a hutch are ideal for your office, but they can be used in many other places in your home. For example, you can use them in a bedroom that would benefit from more storage space.
The hutches for shelving units, similar to the desk hutches, come in many configurations. You can purchase one with doors behind which you can store your personal items. We recommend that you add storage baskets to help you organize your small office supplies and accessories. Some hutches even have frosted glass doors for a touch of style, in addition to their practical aspect. If you don't need as much closed storage space, you could get a hutch with small doors and an open storage compartment. The size of this compartment will be perfect for your big work equipment like your printer.
On Your Cabinet Bed, to Please Your Guests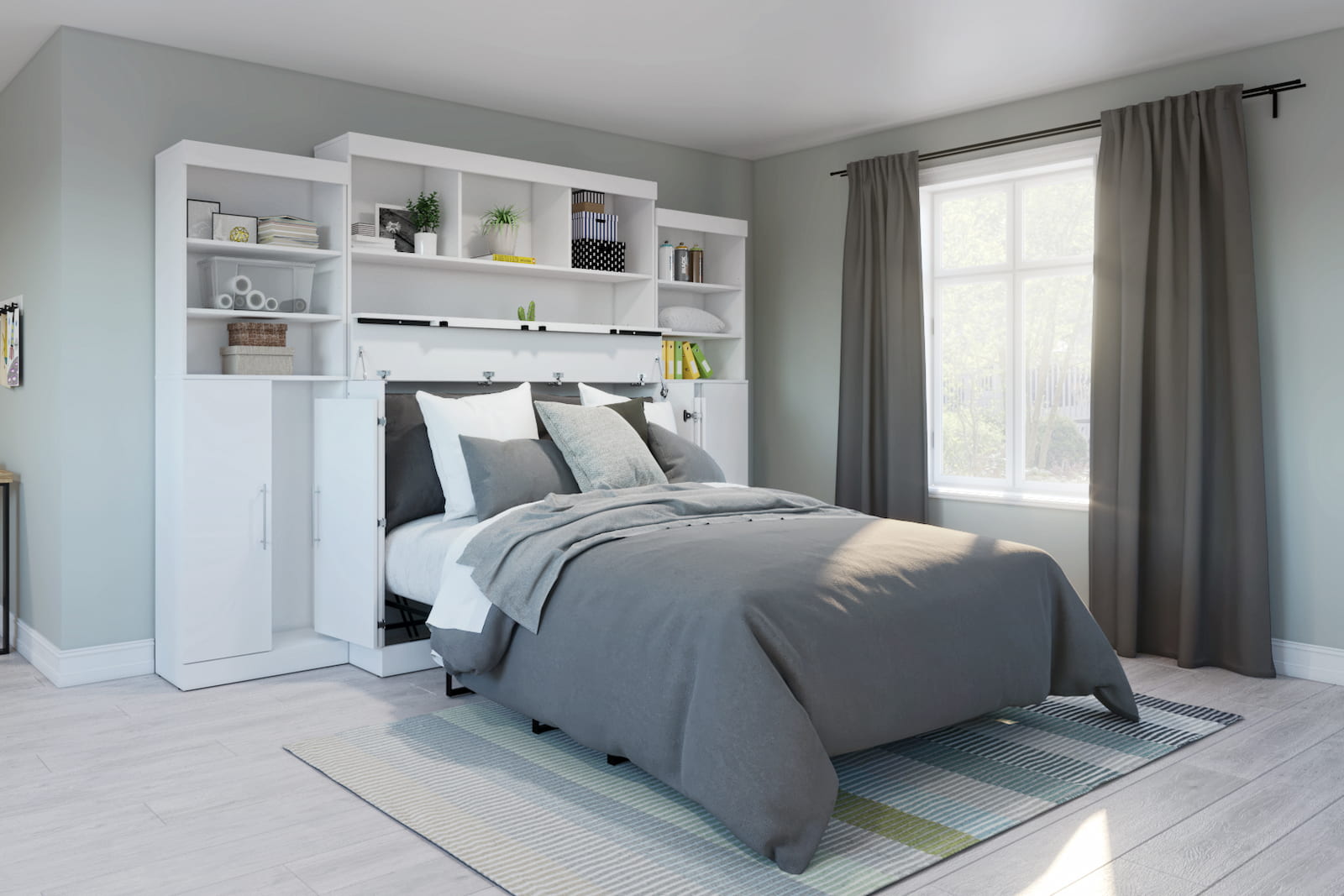 The last way to make the most out of Bestar's hutches is with a cabinet bed. Inviting guests over isn't as easy as it once was, but this doesn't mean that you shouldn't have a comfortable and practical place for them to stay. Cabinet beds are an easy way to transform any room into a multipurpose room with a nice bed. These beds are very easy to use: you simply open the cabinet doors, pull out the bed, and voilà!
Of course, you can buy a simple cabinet bed if your space is limited or if you prefer to have a small piece of furniture. However, once you add a hutch on top of your bed, you will discover a whole new realm of possibilities. By adding a hutch, you will create a much bigger piece of furniture, which will add life to your space and fill up the room.
If you plan to add your cabinet bed to a guest room, your friends and family will gladly accept the additional storage space. They will be able to store their items, and you will happily display your favorite decorations like books, picture frames, and more. Bestar's cabinet beds also come with built-in USB and power outlets to allow you or your guests to charge electronic devices during the night. 
If you want to have even more storage space in your cabinet bed, you could get one with side shelving units, with or without hutches of their own. This large piece of furniture is sure to grab anyone's attention as soon as they step foot in the room.
Hutches are an awesome way to add storage to many rooms in your home without having to give up floor space. No matter if you choose an L-shaped desk with hutch or a cabinet bed with shelving units and hutches, you will be happily surprised with your pieces' newfound storage capacity. For a practical and stylish storage solution, hutches are the way to go!
Categories
Organization