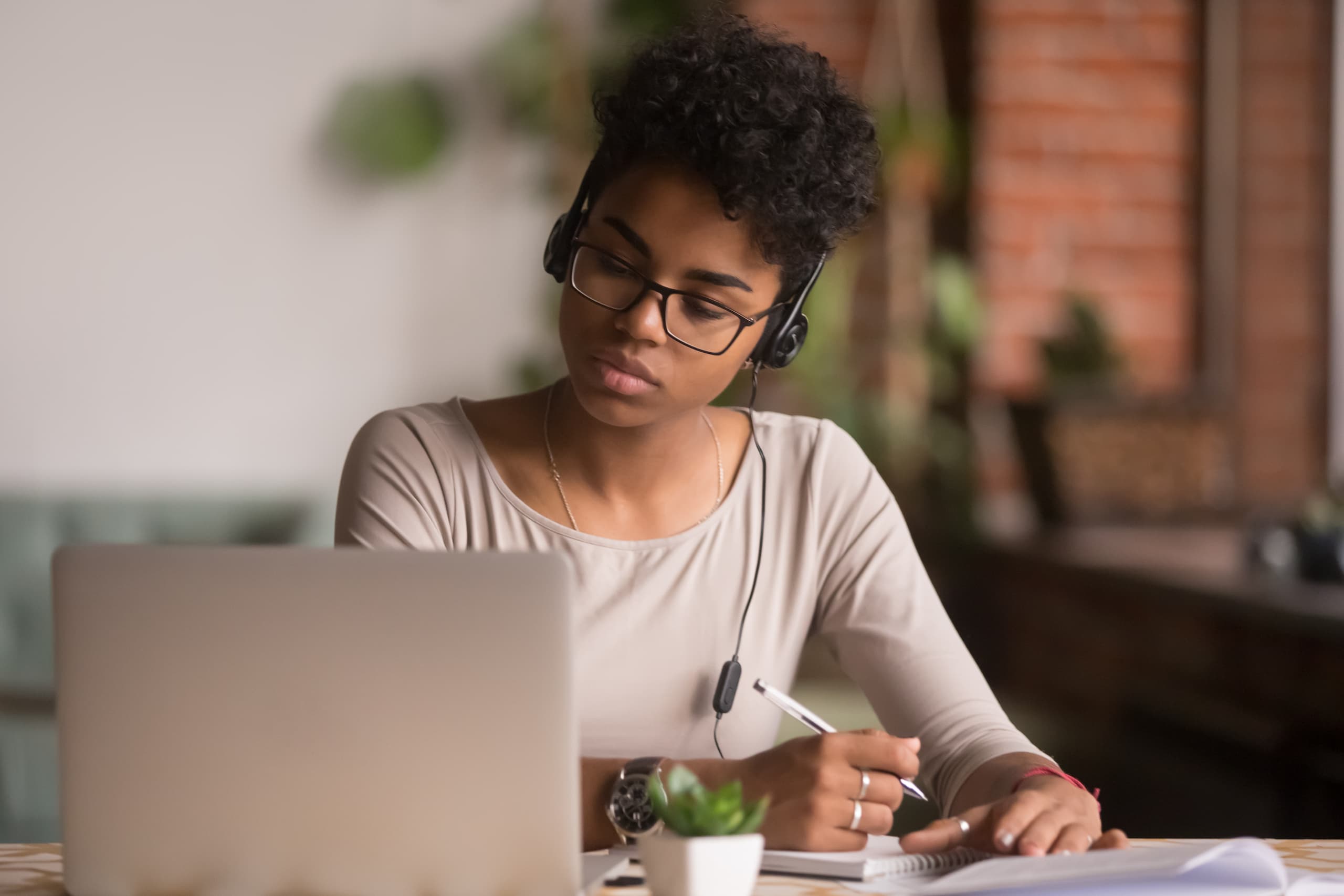 It's back-to-school season! If you're starting university or college this year, then you might find yourself living in a student dorm room for the first time. That also means making sure you have a productive study space in your dorm room! With the new school year just around the corner, it's the perfect time to start planning your space.
You might be wondering: How can I create a comfortable and productive study space that will breathe productivity, without overcrowding the room? The key is to find solutions that work for you and your available space. Do you need storage furniture? Will the room have ample lighting? How can you make this space feel inspiring? These are all important questions to ask yourself before arranging a study area. Ready to find out how to create a productive study space in your dorm room? Keep reading!
Choose Ergonomic Furniture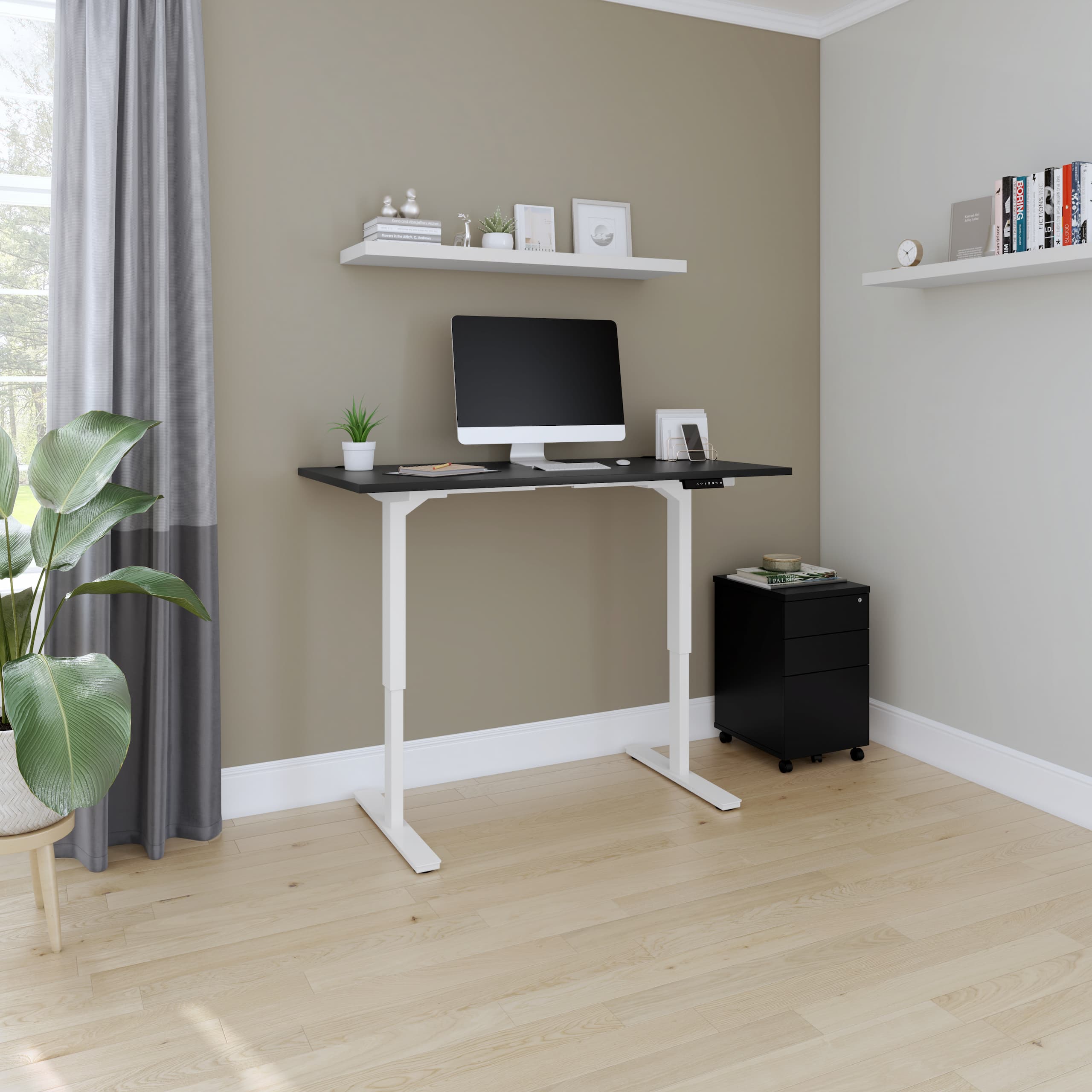 Let's start with the pièce de résistance: the desk! Of course, an important part of any student dorm room is an ergonomic desk. Since you'll be spending a great deal of time working on assignments, studying for tests and so on, you need to choose a dorm room study desk that provides optimal comfort and durability. Thankfully, Bestar has a variety of desks to choose from!
For instance, small desks are ideal for student dorm rooms because of their compact design. Bestar small desks come in an array of styles, designs and colors, so you can easily find the right fit for your dorm room. In addition, some desk models come with open or closed storage compartments, which are great for storing papers, books, binders, and much more. You'll also have ample space on the desktop for your laptop, mouse, keyboard, etc. Add an ergonomic office chair, and you're set!
Looking for adaptability, versatility and comfort? Well, Bestar has exactly what you need: a standing desk! If you want a break from sitting, all you need to do is raise the desktop to a standing position with the click of a button. When you're ready to sit back down, simply lower the desk to your preferred height. What's more, some Bestar standing desks come with a digital display memory switch, so you can program your four favourite positions. It's so practical! With an adjustable office desk, you can focus on your schoolwork and stay as comfortable as possible.
Take a look at Bestar's back-to-school offers to find the perfect furniture solutions for your study space!
Have Good Lighting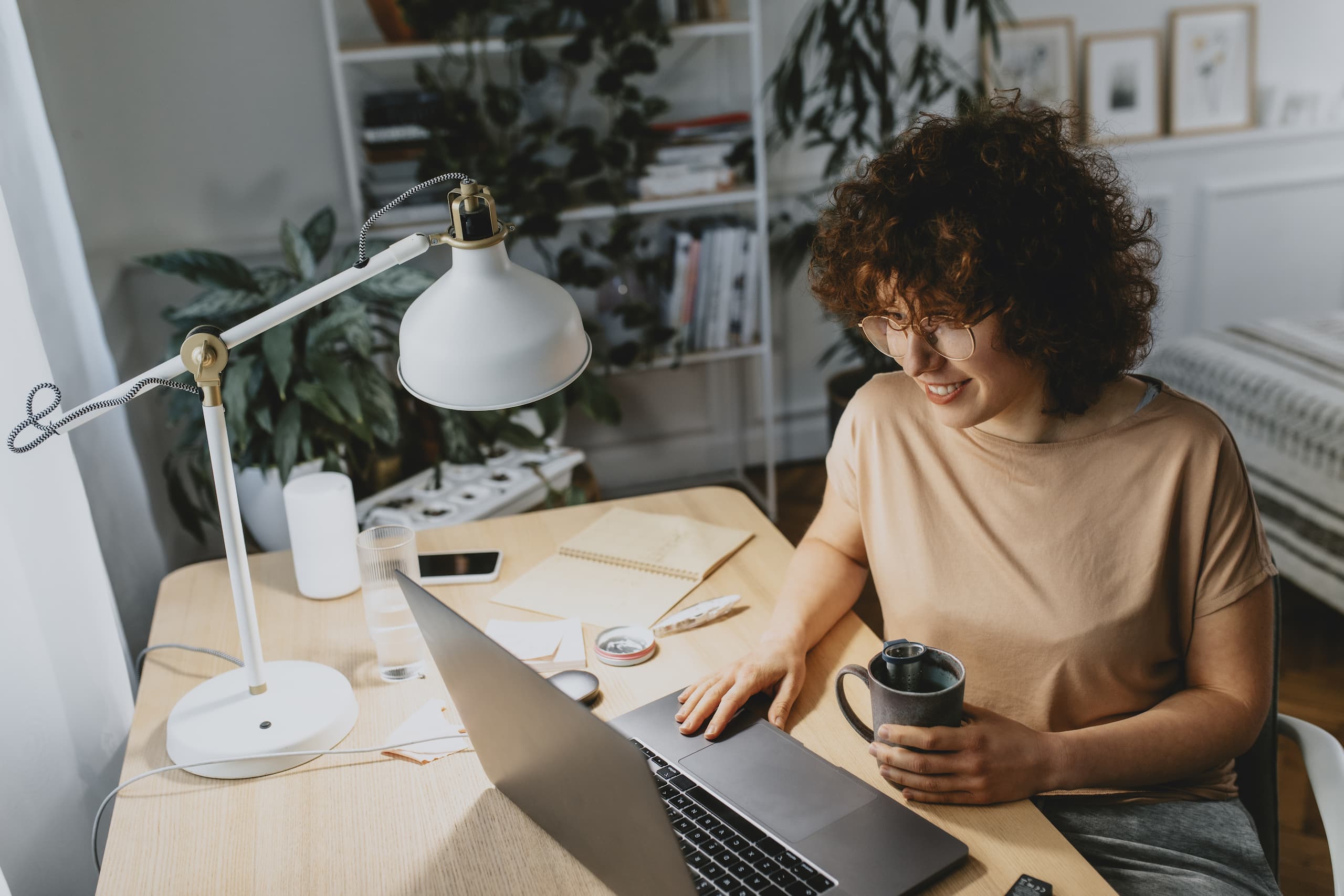 Another key thing to think about when creating a study space is lighting. With the proper lighting, you can work efficiently and productively throughout the day and night. That's why considering lighting is key!
Your eyes can strain or fatigue easily when trying to read in poor lighting. It's a good idea to set up your productive study space near a window. You'll be able to soak up all the natural lighting coming in from the window during the day. But what about those late-night study sessions that can go on until the early hours of the morning? Good question! For that reason, you should certainly invest in a good desk lamp. No matter what size study desk you have, you can find a lamp that will fit perfectly on your desk and provide ample lighting. You can even opt for a book light if you feel like studying on your bed for a change. The goal is to make sure your study space is well lit so you can work and study productively (and comfortably)!
Minimize Distractions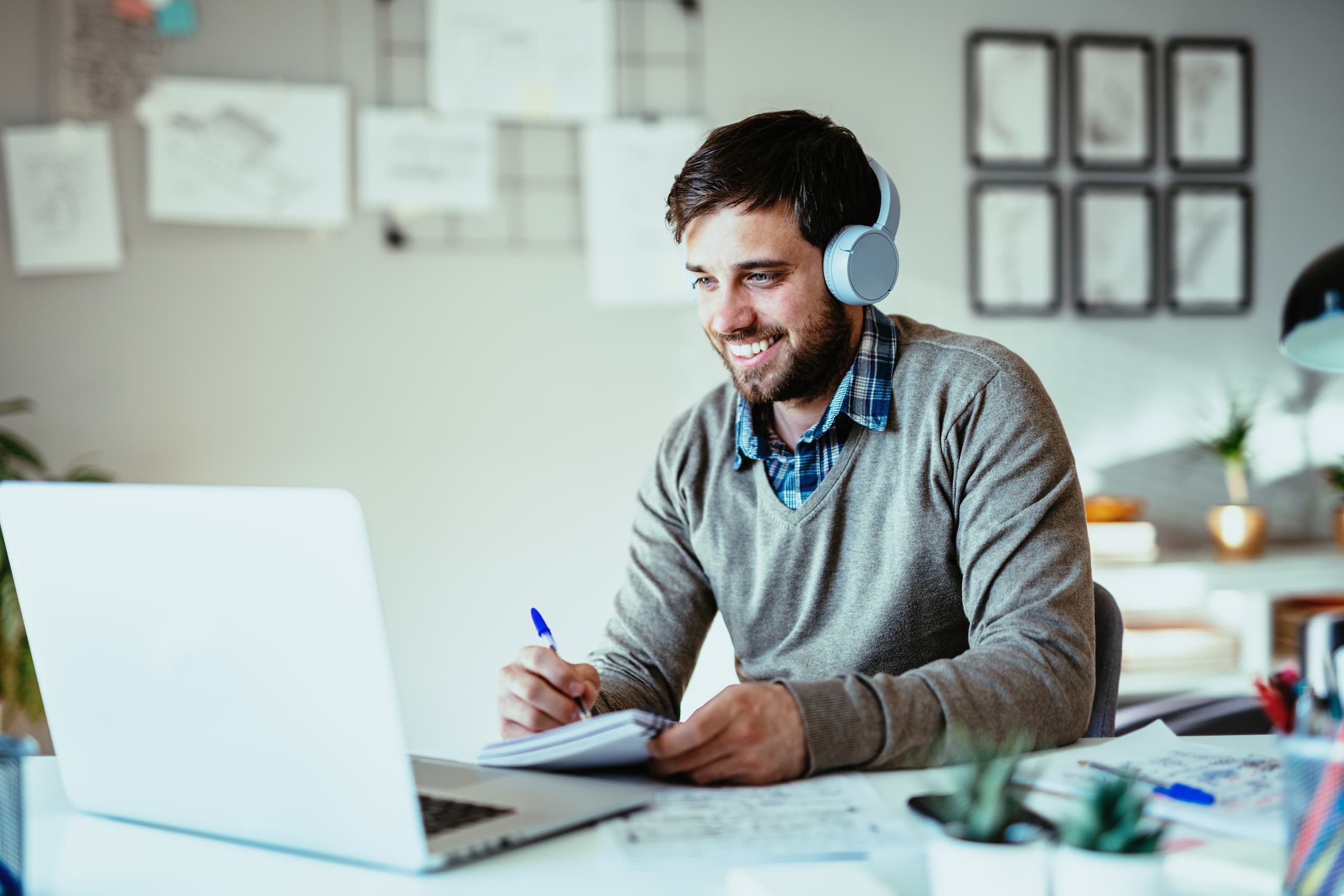 With exams creeping up and deadlines fast approaching, you need to stay as focused and productive as possible while at your desk. But with all the distractions around you, it might seem impossible to stay focused. That's why finding ways to keep distractions at bay is paramount!
Do you hear your neighbour's music playing across the hall? Or maybe you hear people chatting right outside your door? If you do, why not opt for a pair of noise-cancelling headphones? All depending on what you find most comfortable, you can go for an over-ear, on-ear or earbud model. It's also a good idea to choose a model with long-lasting battery life, so you can stay focused on your schoolwork throughout the day. What's more, there are noise-cancelling headphones for every budget, so you're sure to find the perfect pair for you.
Do you catch yourself scrolling through social media during your study sessions? If so, consider setting aside specific times of the day for texting or surfing the web. For instance, for every hour you spend studying, you will get 10 minutes of phone time. What's more, there are also lock apps that can prevent you from using specific applications on your phone for a certain period of time. You'll be able to stay on task, without being distracted by social media, games, phone calls or texts.
Of course, let's not forget about breaks! No matter how busy you are, it's equally important to take breaks from studying. You can use that time to take a quick walk, refill your coffee mug, grab a nutritious snack, or listen to some tunes to clear your mind. When you come back to your desk, you'll be rested and ready to hit the books!
Focus on Organization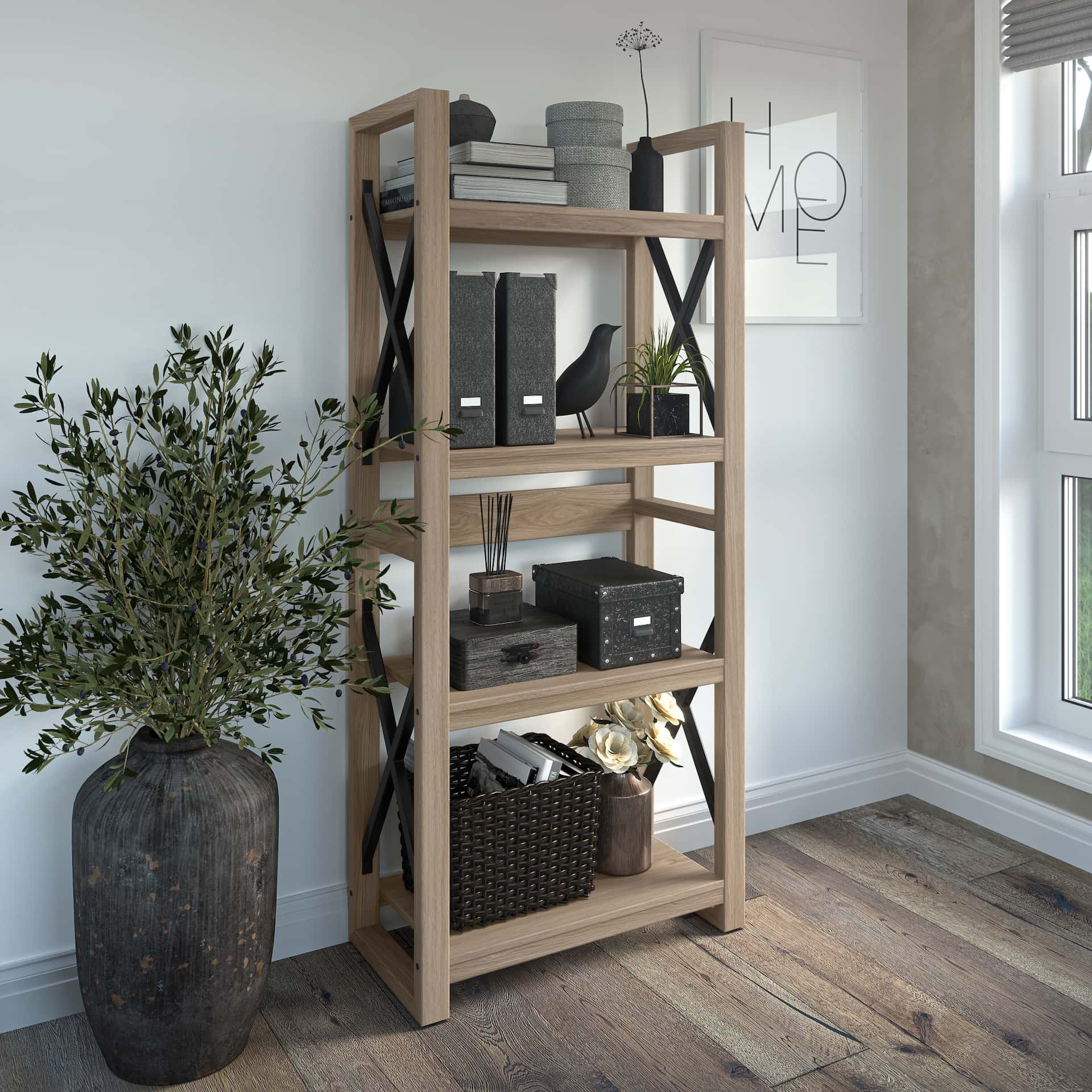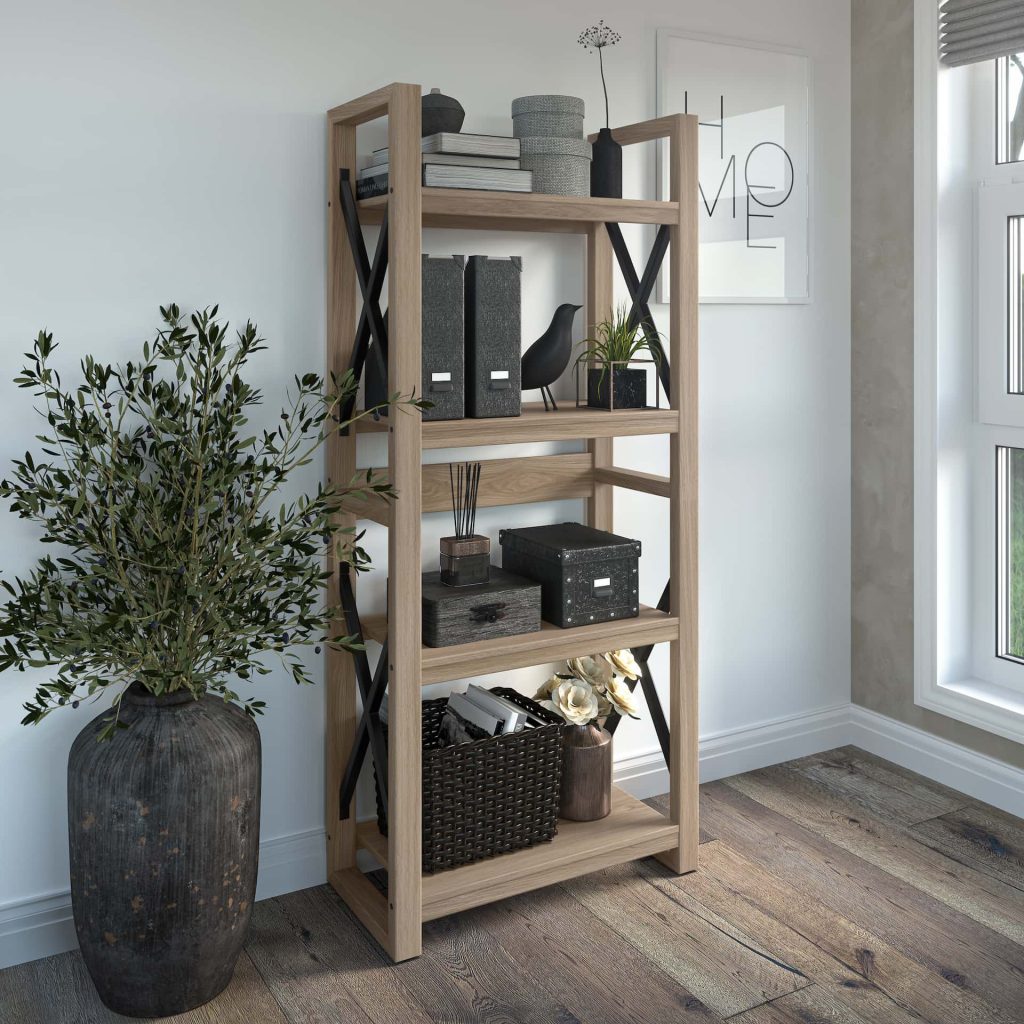 A small dorm room can get cluttered very quickly, especially when you're going to school. On top of finding the time to organize your space, you also need to find room for all your belongings. For that reason, organization solutions will truly be a time (and space) saver!
Opt for space-saving organizational furniture
Finding dorm room furniture for college students can be tricky, especially if you have limited space to begin with. You need to be able to store all your personal belongings in a single space, without overcrowding the room. Thankfully, Bestar has plenty of practical furniture options to choose from that will maximize space in your dorm room.
If you're looking for something that can easily fit in your space, you should definitely consider a file cabinet. These units are ideal for keeping your supplies on hand but neatly stored away. Easily file your assignments, homework, term papers, and more in these cabinets. Choose a model that comes with casters so you can move the unit around the room seamlessly. Place it beside your bed, underneath your desk, or in a corner for easy access.
Depending on the space you have, you can also go for a bookcase or a small shelving unit to store all your textbooks, reading material and more. Bestar has a variety of bookshelves to choose from, so you're sure to find the right fit for your space!
Avoid clutter and stay on track
If you want to keep your office accessories close by without cluttering your work surface, you might consider opting for a desk organizer. Store your pencils, pens, notepads, and more in these organizers. Everything will be within reach and ready to be used. If you're looking for a creative and cost-effective solution, why not make your own desk organizer!  
It can certainly get overwhelming when exam time rolls around. It's easy to get lost in the amount of work you have, especially if you don't have an organizational system in place. If you want to stay on top of your work, why not start using checklists! You can jot down the tasks you need to complete for each week (studying for a test, giving a presentation, handing in an assignment, and so on). Once you've completed a task, simply check it off the list. You'll be able to monitor your progress easily and enjoy the sense of accomplishment with every task you check off!
Get Creative and Comfortable!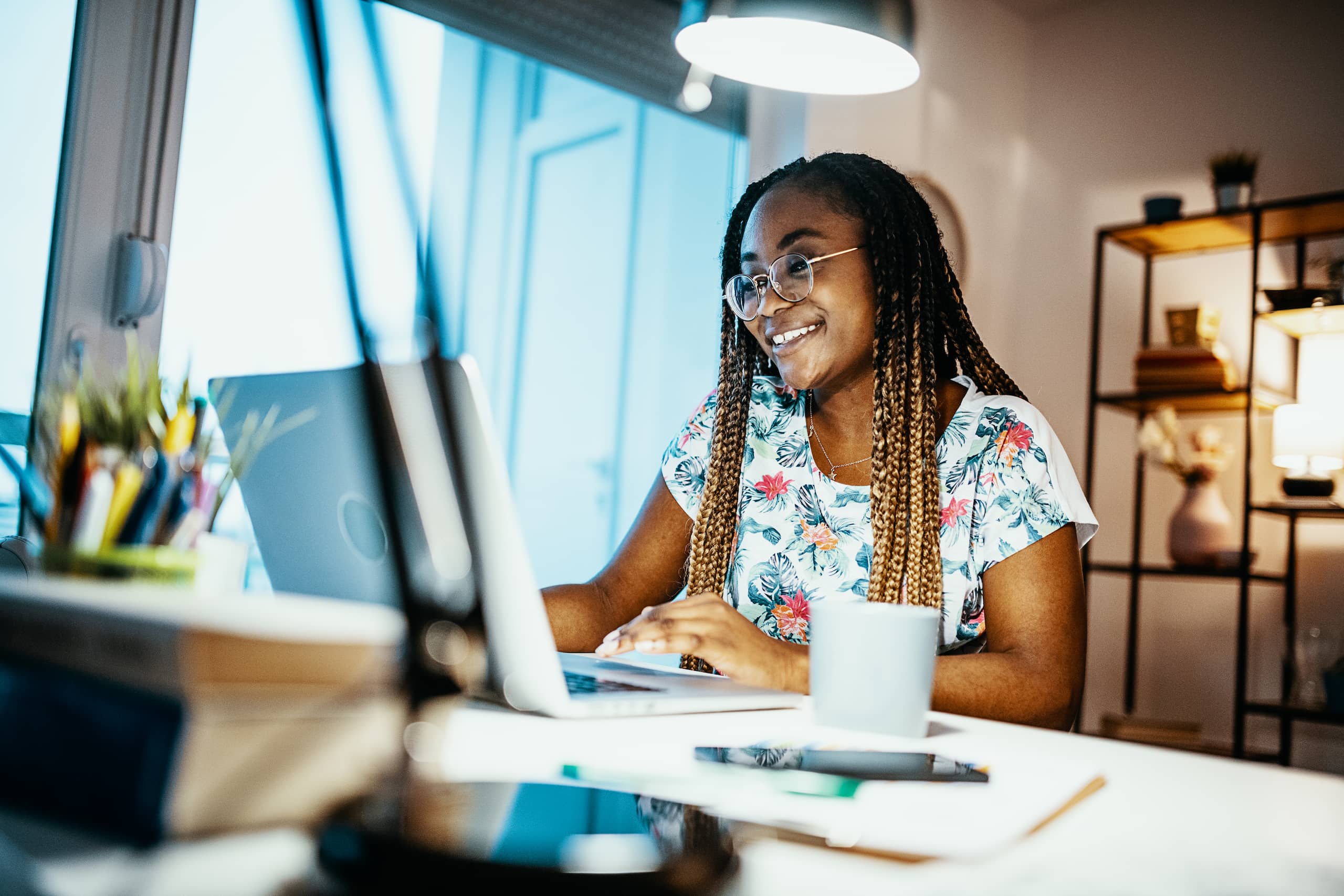 Last but certainly not least, your productive study space also needs to be comfortable, inspiring, and creative. It's important to have a set-up that keeps you motivated and working efficiently. No matter how small your space is, there are plenty of inventive and practical ways to set up a productive study area in a student dorm room. Now's the time to let your creativity fly!
Since you'll be spending a great deal of time in your dorm room, you might also want to add personal touches and useful desk accessories to your space! Put up inspirational posters, pictures of your friends (or your pets!), school diplomas, awards, or even a list of life goals on your walls. You can even put a fluffy rug under your desk or a string of fairy lights above your work area to create a relaxing atmosphere. Combining comfort and practicality is key!
Setting up a productive and efficient study space in your dorm room may seem impossible, especially if you're not sure where to start. However, with the right solutions and systems in place, you can create the ideal study space for any dorm room!
Categories
Small Spaces