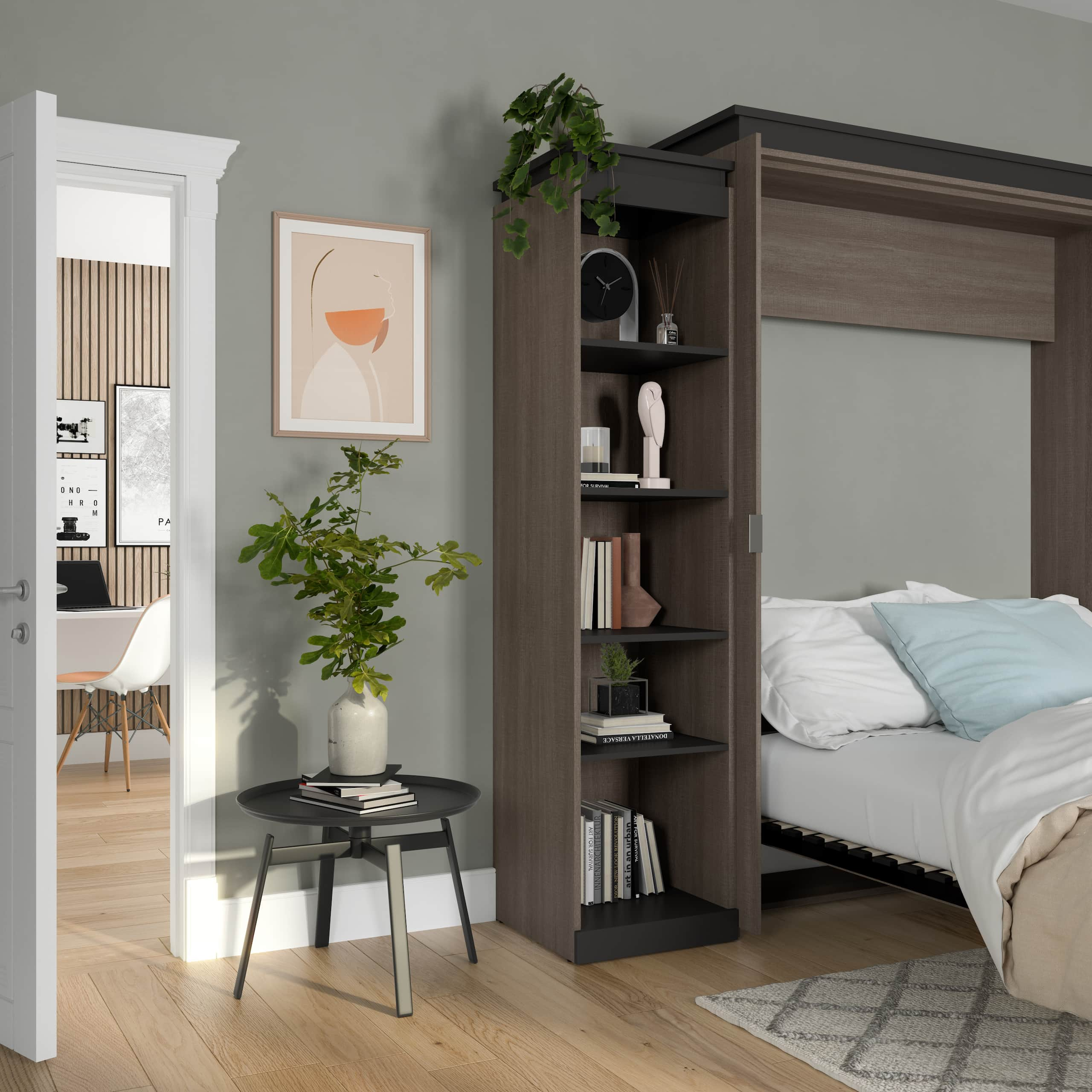 Do you wish you had a bit more storage space in your home? If you're looking for a practical storage solution that doesn't take up too much space, consider a narrow shelving unit! Thanks to their convenient size, these versatile pieces can be used basically anywhere! Not only will it provide you with additional storage space, but it will also instantly add style to your space! A narrow shelving unit is a great storage solution for any space, especially small spaces. It allows you to make the most of a room by efficiently using the vertical space available.
If you like space-saving furniture, Murphy beds are also a great solution! You can even combine a narrow shelving unit with a matching Murphy bed. But the bedroom isn't the only place that can benefit from a narrow shelving unit! From the mudroom to the kitchen, you can organize everything you need with style thanks to this piece. Discover all the different ways you can use a narrow shelving unit in your home and get inspired!
To Organize your Office Essentials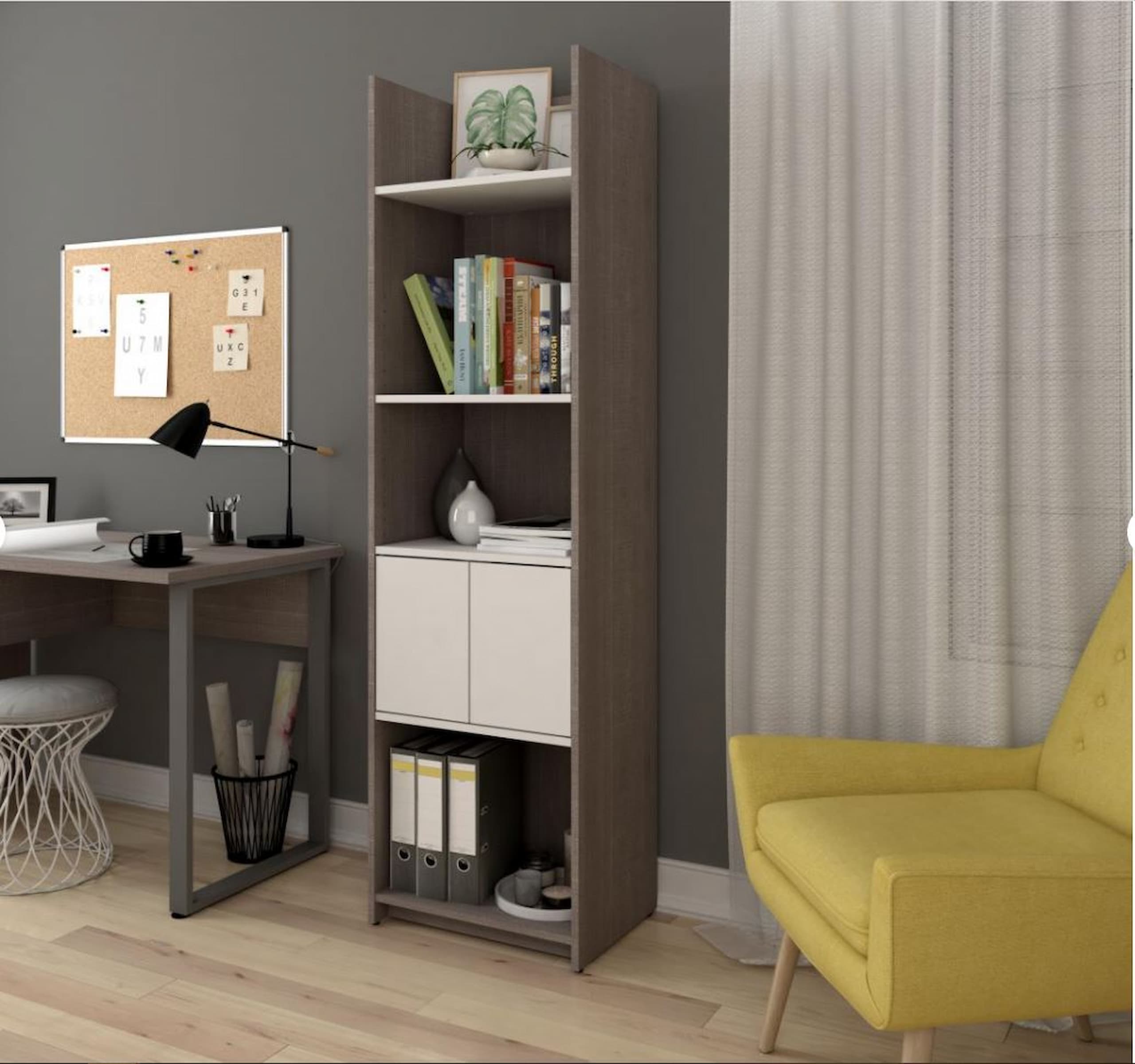 With the rise of teleworking, a lot of people now have a dedicated workspace at home. Whether you're working fully remote or are adopting a hybrid work mode, you need a functional home office. This includes a good desk, a comfortable chair, and enough storage space for all your office essentials! You probably already have a desk and a chair that suit your needs if you've been working from home during the pandemic. However, you might be realizing that your storage needs aren't being met.
Luckily, a narrow shelving unit can be a great solution for your home office! You can easily organize your reference materials and office supplies on its shelves. Some models even offer closed storage compartments to store unsightly items. You can even add some decorative elements for a personal touch.
Plus, if your home office is set up in a common area or a multipurpose room, you'll love this stylish solution. Office storage solutions are not always aesthetically pleasing. Our narrow shelving units, however, will blend in seamlessly with your decor. They will certainly add a touch of style to your home office.
To Decorate Any Room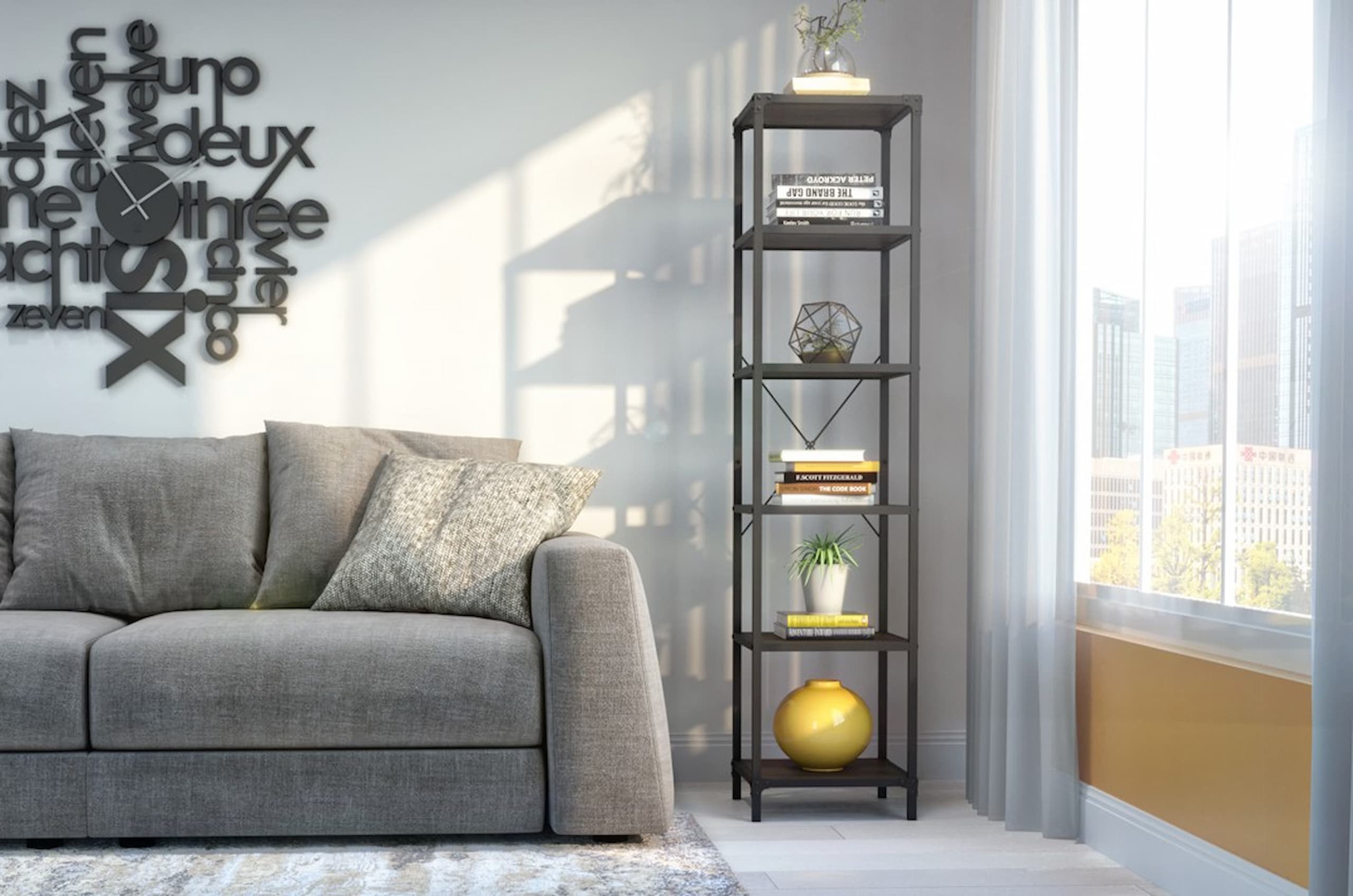 No matter the room, you can always use your narrow shelving unit as a beautiful decorative piece! They are small and don't take up a lot of space, while still providing plenty of space for decorations. With a narrow shelving unit, you can use the vertical space in your room efficiently to brighten up the area!
The top shelves are the perfect spot for a beautiful trailing plant. Add a few books, decorative items, art pieces, and lighting solutions such as fairy lights, a candle or a salt lamp, and there you go! You get a beautiful, eye-catching piece. Throw some color in the mix for a vibrant touch. Make it truly yours by adding souvenirs and pictures along the way. You can even swap some items to update your decor over time. Let your creativity flow and have fun creating a decorative display that reflects your personality!
To Store Clothing and Accessories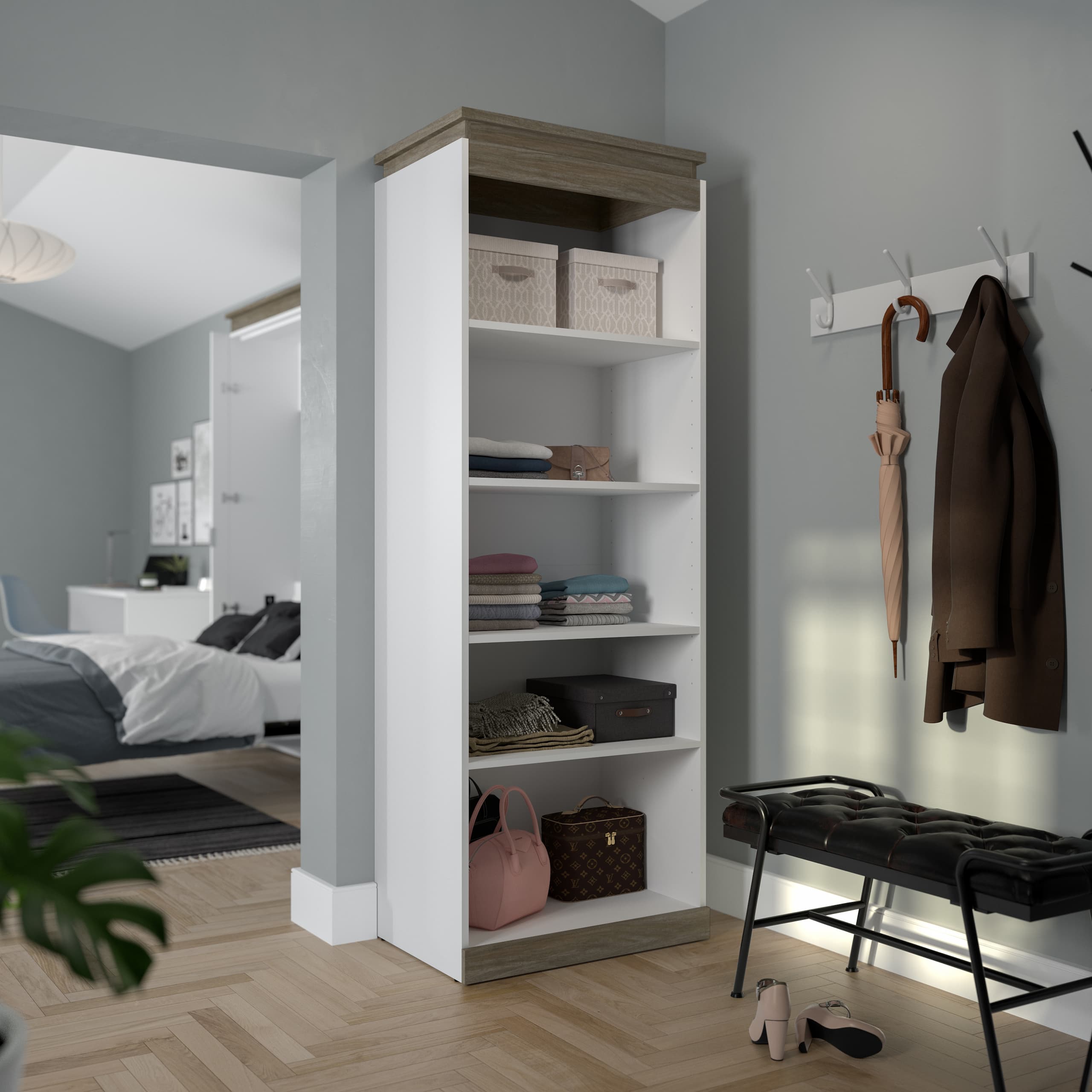 Yes, you read that right! A narrow shelving unit might not be your first thought when it comes to closet storage, but it can be really useful, especially in small spaces! Its size allows it to be placed practically anywhere. You can install one in your entryway to store your shoes, bags, gloves, scarves, and more.
You can also place it in a bedroom for additional storage space. The shelves provide space to store your clothing and accessories in a unique way. Plus, you can add cute baskets to store smaller items or objects you prefer to keep out of sight. Some models can even be paired with a Murphy bed. It's the perfect two-in-one solution for a guest bedroom or a bedroom in a small apartment or studio!
However, if you prefer a solution specifically made to store clothing, shoes, and accessories, check out our closet organizers. With clothing rods, slanted shelves, drawers, and more, they are perfect to help you make the most of your closet space. If you are lucky enough to have a walk-in closet, you can even combine different models to create a personalized storage solution.
To Display your Book Collection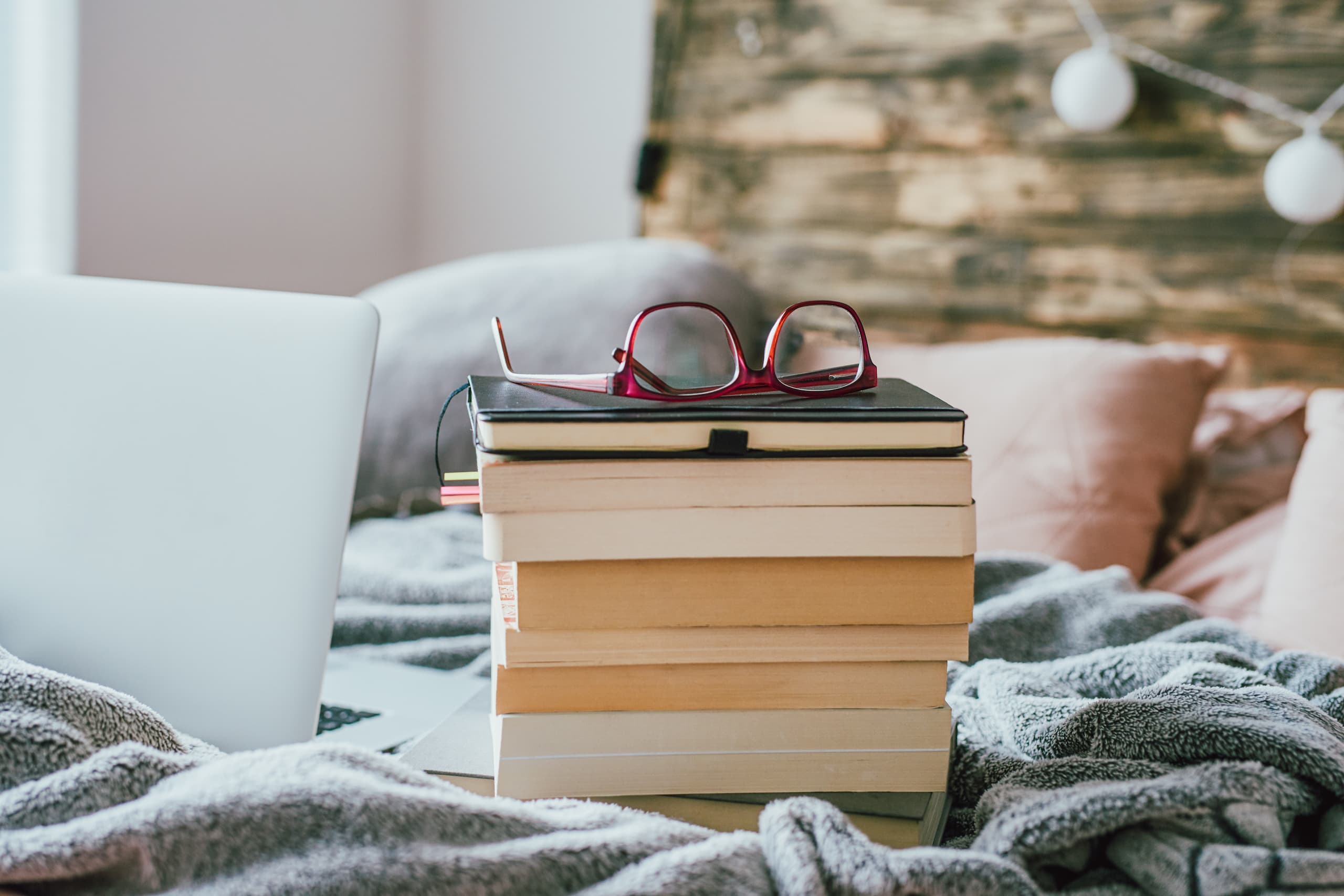 Let's get back to a more traditional use of a shelving unit; storing books! A narrow shelving unit makes the perfect bookcase for your small space! Whether you like to read a lot or not, you probably have a couple of books in your possession. They might be novels, textbooks, required reading, reference materials, comics, notebooks, or a bit of everything. Instead of having them hidden in various spots, occupying precious storage space, or laying around collecting dust, why not invest in a shelving unit?
Gather up all your reading materials and arrange them neatly in your brand new bookshelf! This way, you will know exactly what books you have and will be able to access them easily. You can organize them by color for a striking look, or by collection, or genre for your convenience. Don't hesitate to fill any empty space left on the shelves with decorative items.
To Add Storage to Your Space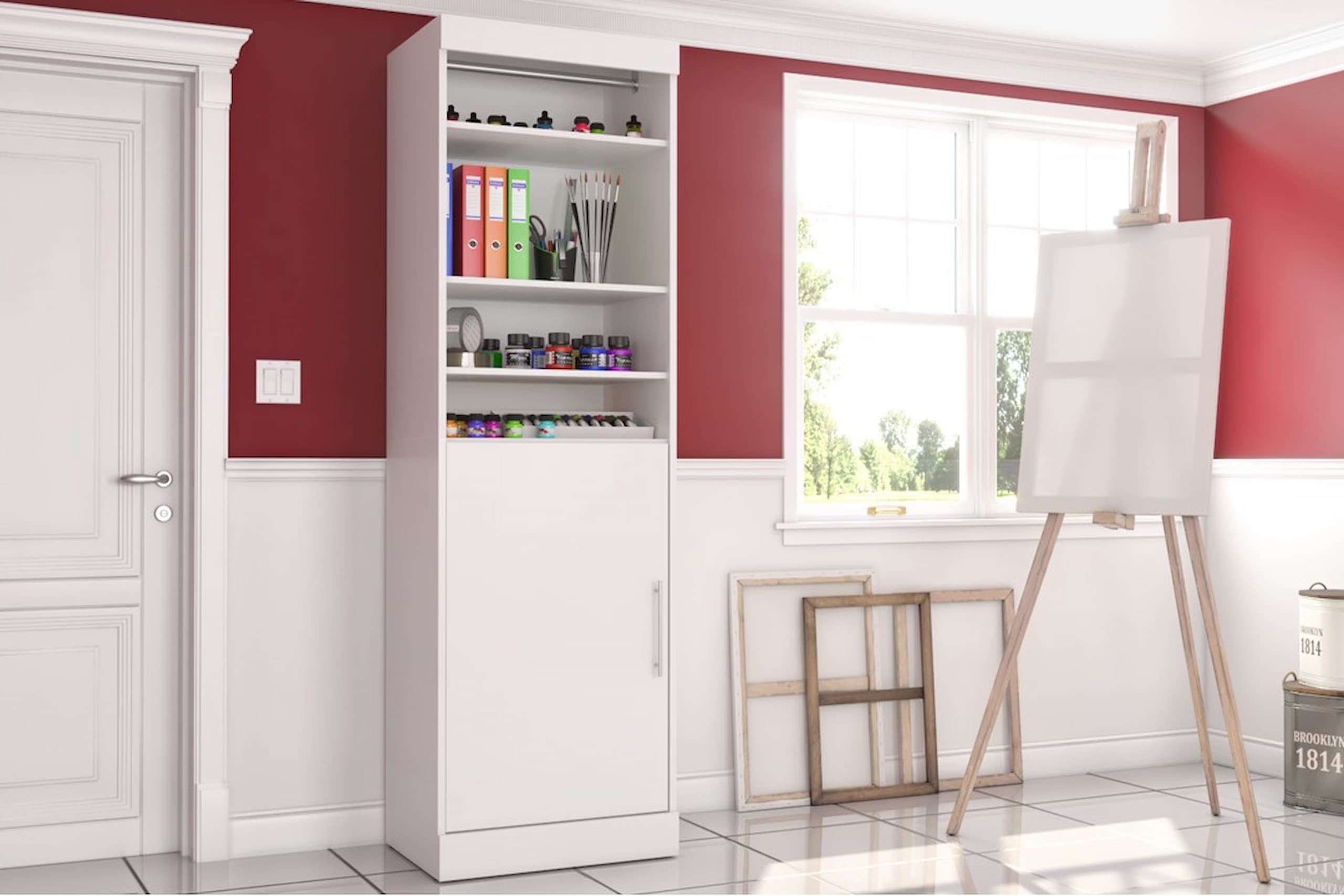 Finally, a narrow shelving unit can help you make the most out of any other room in your home. Thanks to this handy piece of furniture, everything can be stored with style. From your arts & crafts room to your living room, get ready to say goodbye to clutter!
Why not add a stylish shelving unit in your kids' playroom? It can display all their favorite books and toys. You can even brighten the room with cute lighting solutions and decorations. Place them on the highest shelves to avoid accidents, and put their toys on the lowest shelves for easy access.
Your laundry room or bathroom could also benefit from a narrow shelving unit. It could be exactly what you need to store extra towels, laundry products and accessories. Add a beautiful plant on top to bring life to the room. You could even place it in a corner of the kitchen and use it as a pantry, for example! No matter where you need extra storage or display space, a beautiful narrow shelving unit can come to your rescue and help you maximize your space.
Categories
Home
,
Organization