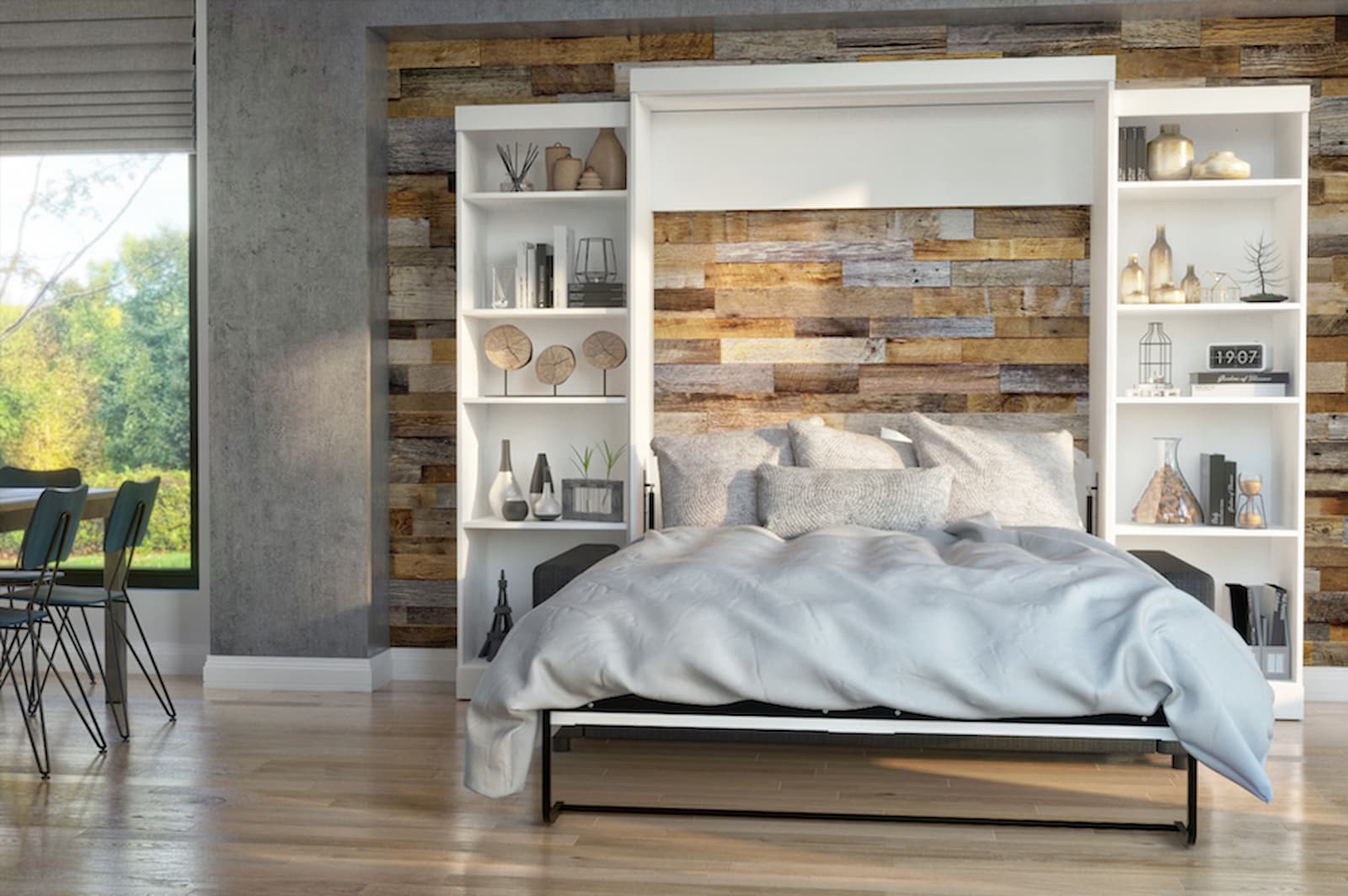 Summer is finally here, which means summer vacations have begun, or soon will, for many of us. You know what that means; you will have a lot of free time to relax and enjoy all your favorite hobbies. Of course, you can take advantage of the hot summer days to spend time outside. However, there will undoubtedly be some rainy days here and there. We have the perfect way to keep you occupied during those cloudy days. Why not remodel rooms in your home! If you feel like some rooms look cluttered, you could consider removing certain pieces of furniture. Multipurpose furniture is such a lifesaver, and a space saver, because it allows you to keep your favorite piece of furniture, even if you have nowhere to put it. Whether it is a Murphy bed with couch or a lift-top coffee table, you will love having all the pieces you want in your space.
Blend a Comfortable Bed with a Stylish Couch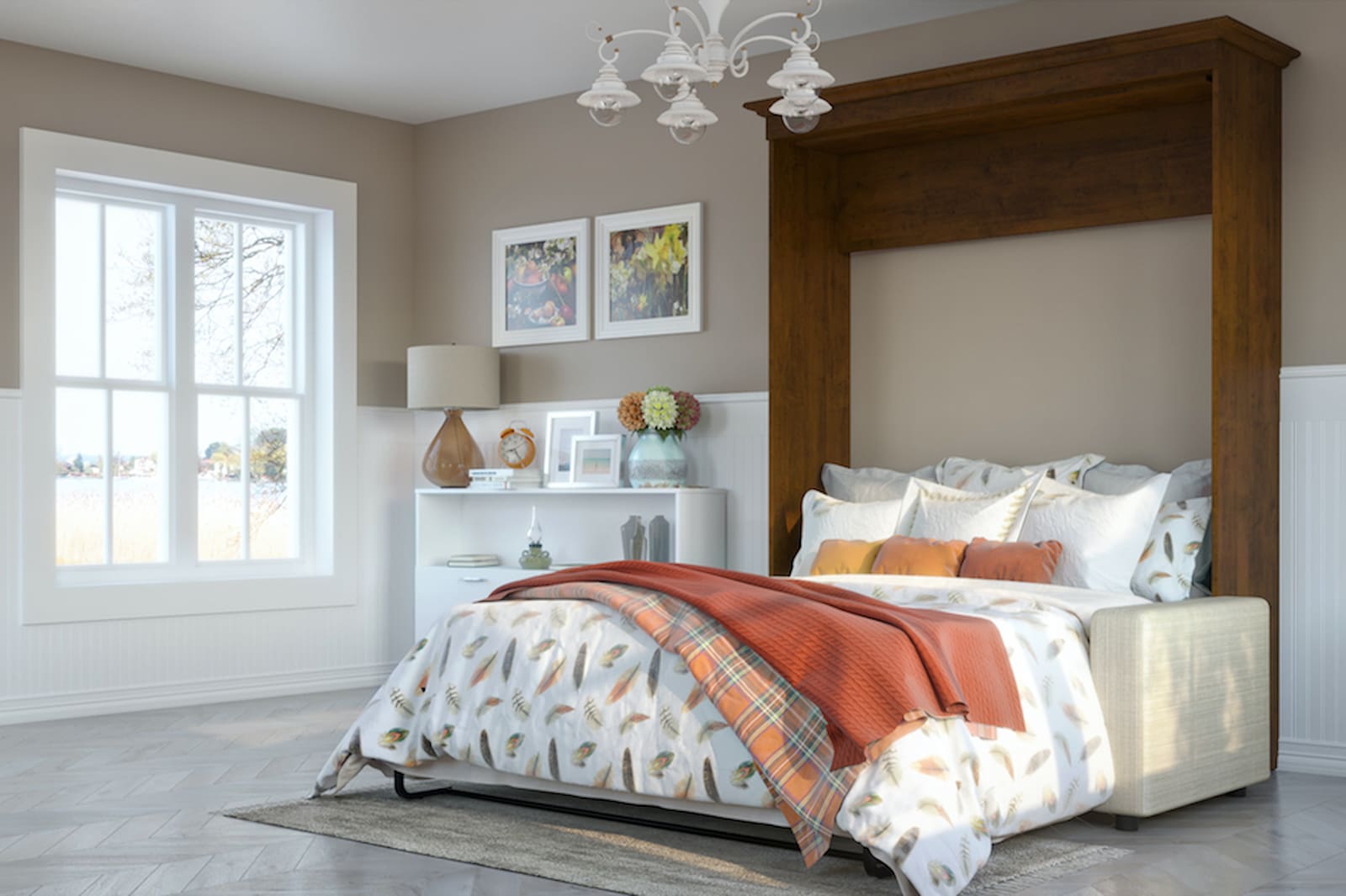 Most of us have heard of Murphy beds and sofa beds, both of which can accommodate you or your guests whenever you want. These pieces of furniture are incredibly practical and convenient. You can create a multipurpose room with a Murphy bed, but, when folded, it serves no purpose; however, Bestar's Murphy beds will definitely add style to your space. A sofa bed can, of course, serve as a sofa, but, when your guests sleep over, they might not be as comfortable as on a soft mattress. Thanks to the Murphy bed with couch, you can have the best of both worlds. 
In the blink of an eye, you can transform your stylish and cozy sofa into an enjoyable bed that anyone will love. Unlike a sofa bed, the mattress in a Murphy bed with couch is specifically made for sleeping, which means that your guests will get a good night's rest. Since you can use it for everyday sleeping as well, this bed works great in any room, not just a guest bedroom.
To create a bigger piece of furniture or if you need more storage space, you can buy a piece with one or two shelving units. You can use them to store various items or to display your most beautiful decorations. The units always have at least one shelf, onto which you can store all your favorite novels.
You can use your Murphy bed with couch in many different rooms. Install it in your spare room to create a stylish guest bedroom. It will also be perfect in your playroom or game room. On the couch, you can comfortably play video games, and once you're done, you can pull out the bed to sleep peacefully. Which other room always has a couch? Your living room, of course. Whether you use it as your main couch or as an additional couch, you will love the extra seats and the convenient storage space.
Revamp Your Coffee Table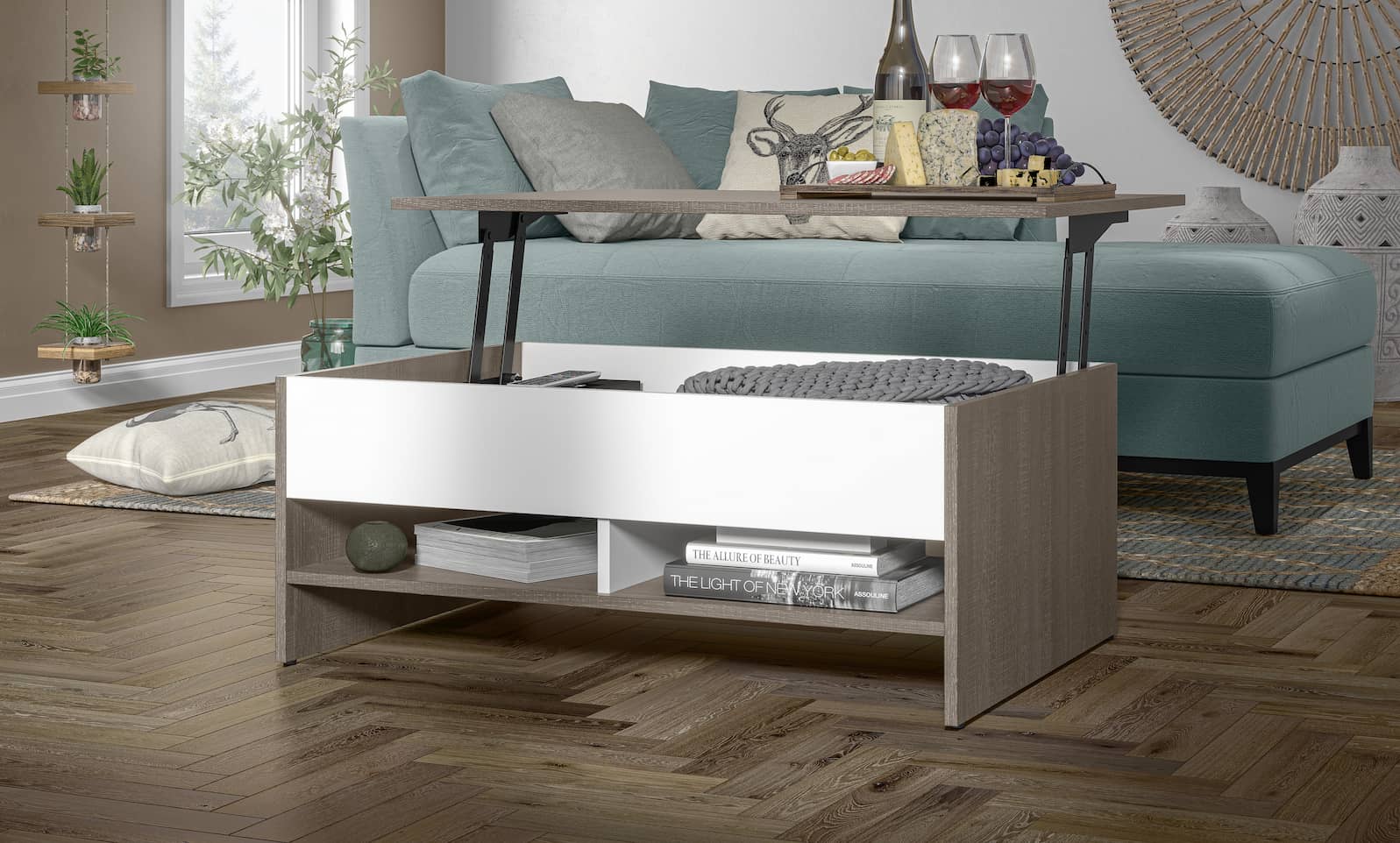 Once you install your Murphy bed with couch, you will need the rest of your living room furniture. Have you thought about including a lift-top coffee table to your space? If not, you should, since it is actually the second most important piece of living room furniture after your couch.
The great thing about a lift-top coffee table is that it is so much more than a simple coffee table. Naturally, you can use it to leave your glasses and cups to make sure that you don't spill your drinks on your sofa. On the shelf, you can store many different items such as your books and entertainment accessories. Once you lift the top surface, you can take advantage of all the hidden storage to store any other item. We recommend that you leave your remote under the lift-top, so that you always remember where it is. You will also love this hidden storage as it can hide all your clutter, before you clean it, of course.
You can lock the surface in the top position, which means that you can use it when lifted. As you sit comfortably on the couch and watch television, you can safely eat your food. No need to worry about spills! You can also use the surface as a workstation if you get tired of working at your office desk. When you're done, you simply need to unlock the mechanism and lower the top to transform your awesome desk back into a coffee table.
No Need to Work on Your Bed Anymore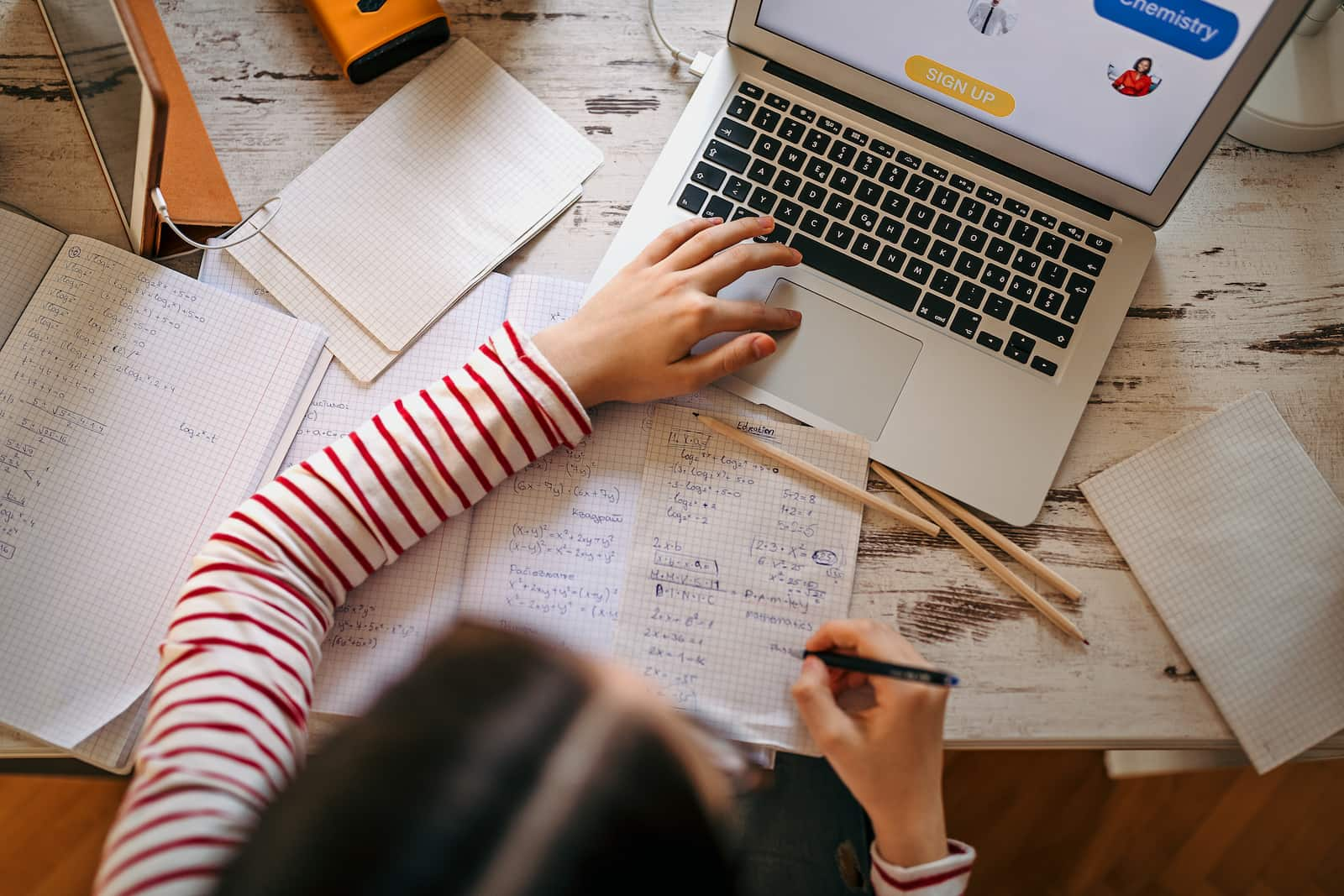 Small spaces are always difficult to furnish. You have to think hard about every piece that you have, so that the space doesn't look cluttered. For small bedrooms, the choice can be tougher. You need many different pieces, but you might not have space for all of them. If you are looking for a piece of furniture that has not one, not two, not three, but four purposes, you are in luck. A Murphy bed with desk is the best addition to any small bedroom.
During the day, you can be productive thanks to the desk, which is lit up by the built-in LED lights. At night, you can lower the bed to sleep soundly. Of course, you can install a Murphy bed with a desk in any bedroom. Even if the room is big enough to include other pieces like your wardrobe, you can still enjoy the benefits of having a Murphy bed with a desk. You can also install this piece of furniture in your home office. If you mostly work on your computer, this desk will be perfect for you.
If you purchase a bed with side shelving units, you can organize your office or study supplies and store your clothes. Indeed, you can use this piece as a wardrobe, as well as a desk and a bed. The side units even include a nightstand, so you can keep all your bedside essentials close.
Enjoy your free time this summer to create practical spaces that you love and that represent you. With your brand new Murphy bed with couch or lift-top coffee table, you can declutter your space in style!
Categories
Home