Maximizing space in your home can be a challenge, especially when we consider the growing popularity, and necessity, of smaller homes. One way to truly make the most of your space is to create a multipurpose room, and the easiest way to do that is with multifunctional furniture such as a Murphy bed.
Murphy beds are cleverly designed, space-saving pieces that allow you to essentially transform one room into two — or to at least allow one room to serve a few purposes. However, choosing the right Murphy bed for your home can be a little daunting. That's why we have chosen to provide you with five simple yet effective steps to help you find the perfect Murphy bed.
1. Decide Which Room You're Upgrading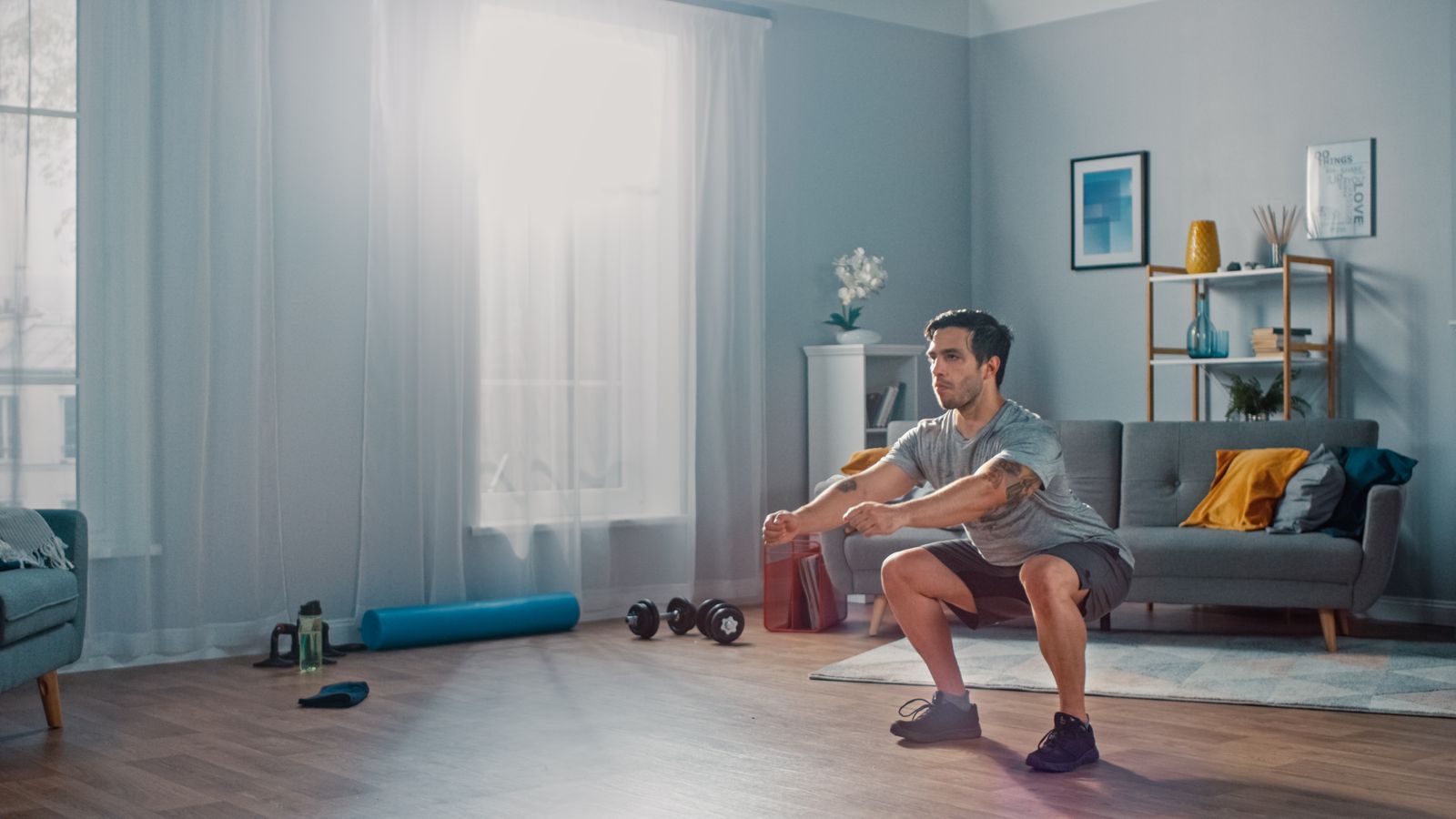 Of course, the first step to creating a multipurpose room is to choose which room needs upgrading.
Take time to examine the rooms in your home — which rooms should serve only one function, and which rooms do you want to remain a little more private? While multipurpose rooms are great, they obviously attract more activity and traffic, so you might want to consider that before you install a Murphy bed in your master bedroom, for example.
If you host guests quite often, you might want to think about a dual guest bedroom. By night, your guests could rest comfortably in your practical Murphy bed, and by day, you could have a home gym, a playroom for your children, or an office.
Creating a multipurpose room is all about assessing and addressing your needs. What kind of multifunctional room will you ultimately benefit the most from? If you're having trouble deciding, try making a list of pros and cons. After all, you don't want to change your mind later, after you've taken the time to install your new Murphy bed.
It could also help to take a look at what others have done and see what appeals to you and what doesn't.
2. Ask Yourself If You Want Modular Components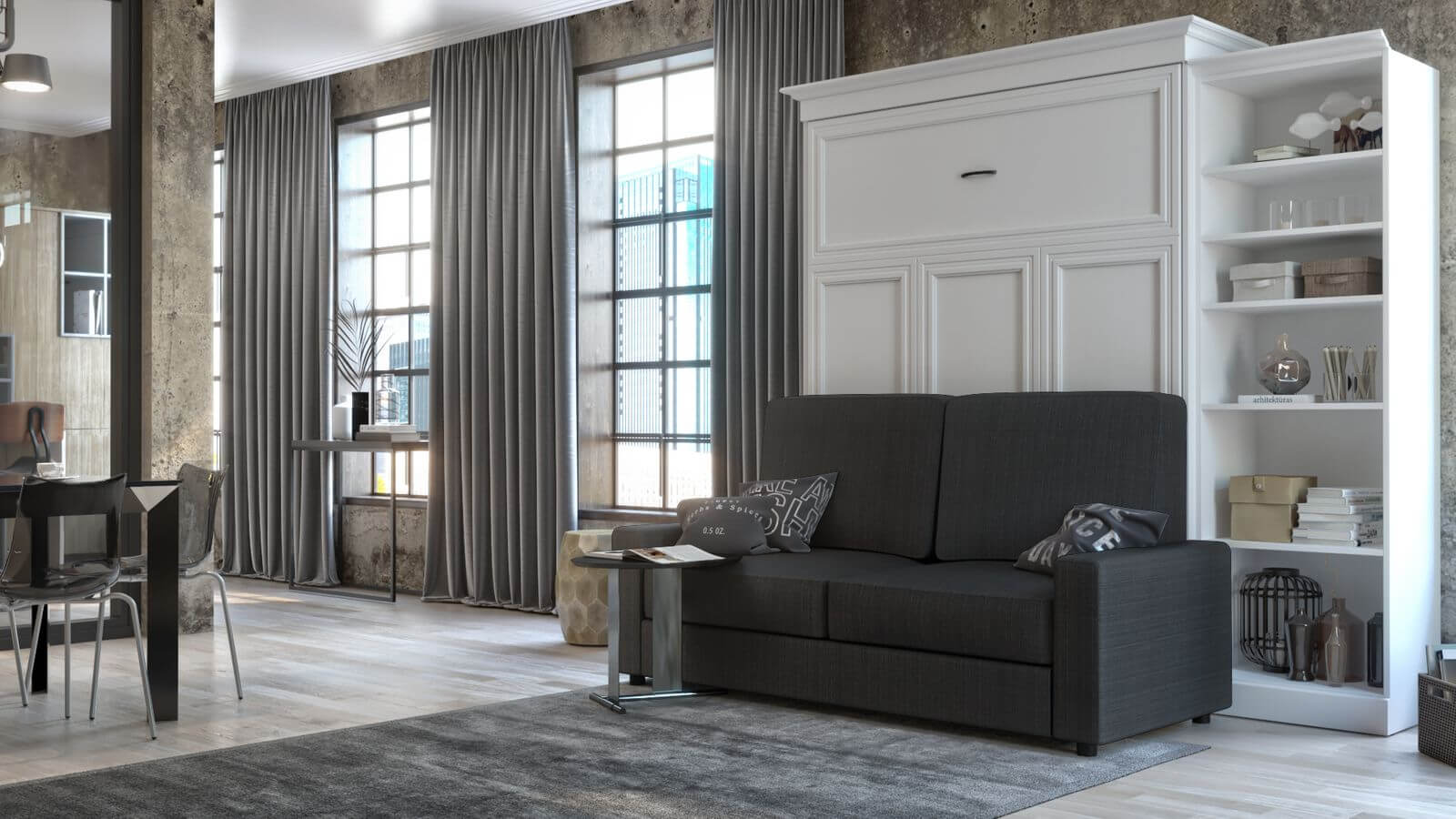 The next step is to contemplate if you need more than just a Murphy bed in your new multipurpose room. Did you know that many wall beds come with modular components to help you maximize even more space?
Some models come with sofas so you can have both a comfortable place to sit and sleep whenever you want. Others can come with storage units, desks, and even mobile nightstands. Buying these pieces as a bundle ultimately helps you save money in the long run and allows you to furnish the majority of your multifunctional room in one shot.
Shelving units are probably the most useful modular components because they can hold an endless number of items: clothes, linen, books, decorations, office supplies, you name it! A shelving unit or two goes a long way in helping you keep your space organized as well.
3. Check and Measure Your Space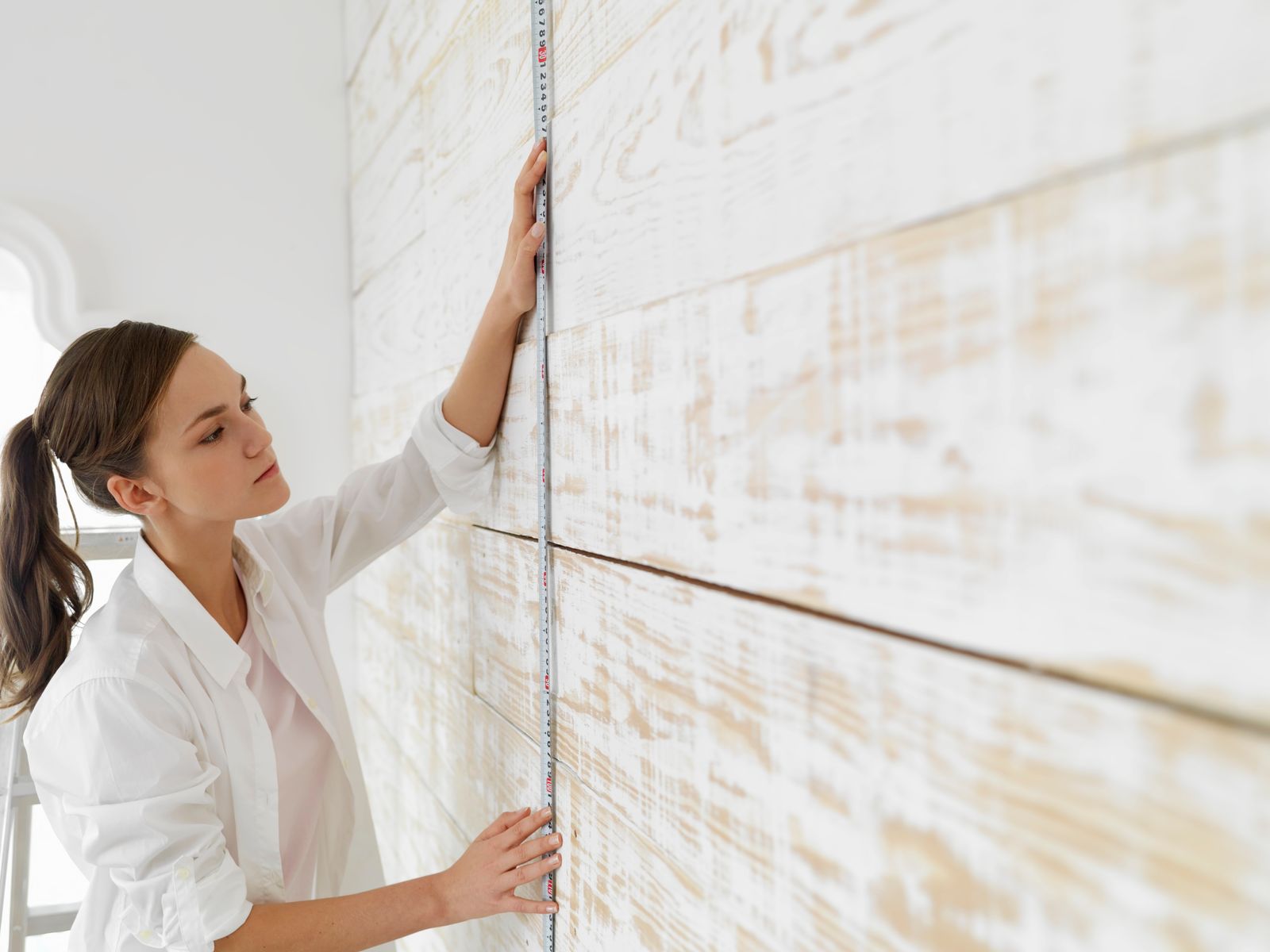 Once you've chosen your room and decided on some modular components, you can move on to the next crucial step: measuring your room! There are three main measurements you need to consider before installing your Murphy bed:
First, ceiling height: most Murphy beds require a minimum ceiling height that can range from 86 to 91 inches. Generally speaking, Queen Murphy beds are higher than Full Murphy beds, so this difference might come into play during your decision-making process. Some models may also feature crown moldings and could require additional height.
Second, wall width: the wall on which you plan to install your Murphy bed also needs to be wide enough to accommodate it and any modular components that come with it. Unless your room is enormous, we suggest reserving one wall for just your Murphy bed and any accompanying storage units. Of course, paintings, plants, and decorations can look great nearby, but too much furniture against one wall will actually make your space feel smaller and cluttered.
Third, bed clearance: keep in mind that you need enough space to unfold your bed too! That means you shouldn't place any permanent items or furniture in the spot where the open bed will go. We also recommend that you assign a clearance of 30 to 36 inches around the open bed so have enough space to move around comfortably.
Lastly, you will want to find out what kind of wall you have. You need a wall that has a wood or metal structure or a masonry wall. We suggest that you seek the help of a qualified professional to install your Murphy bed.
4. Select a Model You Love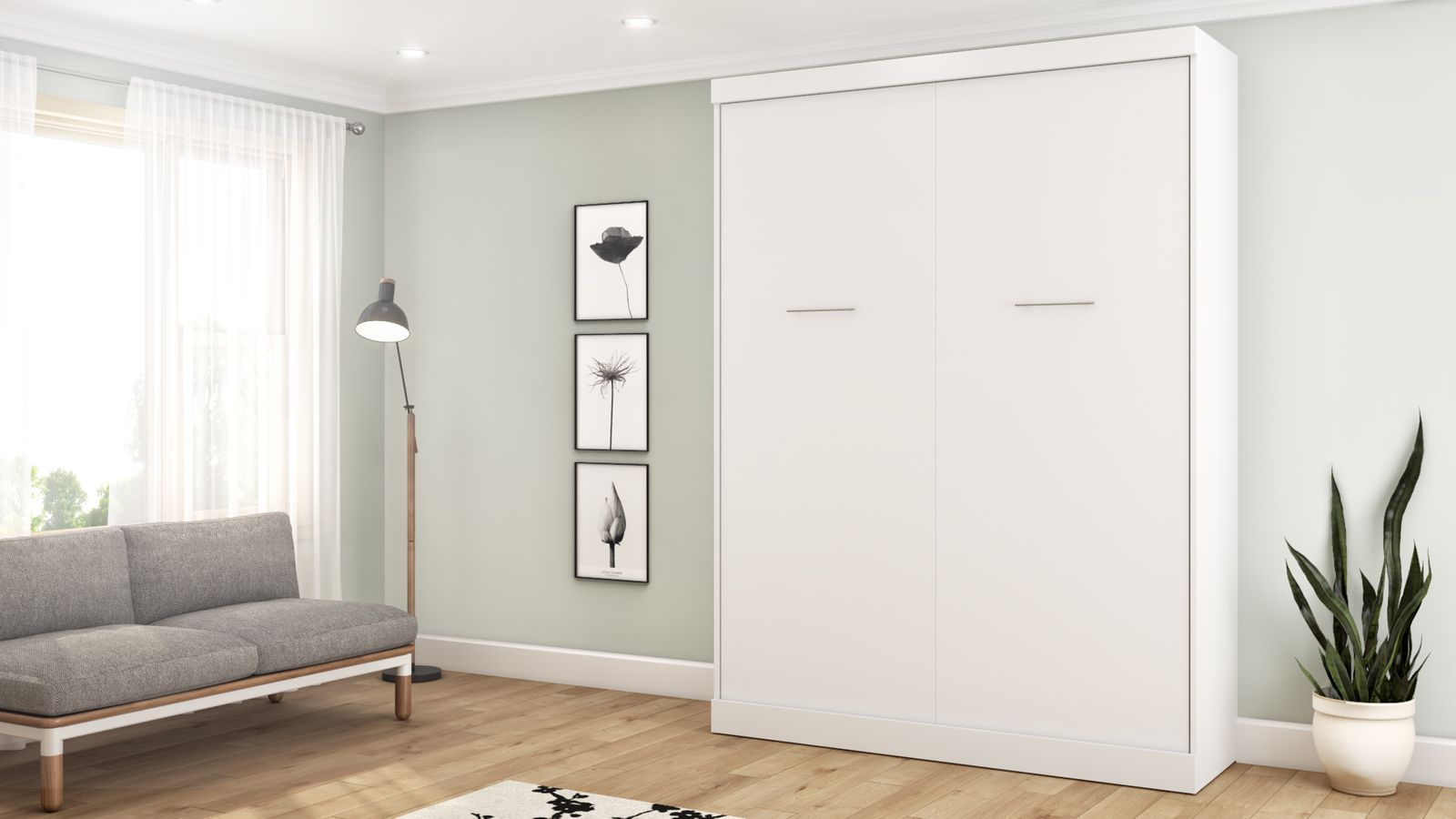 Now comes the fun part: finally choosing your Murphy bed. Do you want a modern design with clean lines and a minimalist touch or are you leaning towards a classic model with traditional crown moldings? Do you want a darker or lighter color? Or do you want a two-tone design? Now's the time to choose!
While this part might be fun, it might also be challenging because there are so many Murphy bed designs available. Perhaps a wise way to shop for your wall bed is to set a budget and narrow down the scope from there. Apartment Therapy provides a handy list with several wall bed options all at different price points; this might help you make an informed decision.
Once you've made your choice, you can happily order your bed and anxiously wait by the door for it to arrive! Quick tip: shop locally if you want your new Murphy bed to arrive in a quickly.
5. Install and Enjoy Your New Murphy Bed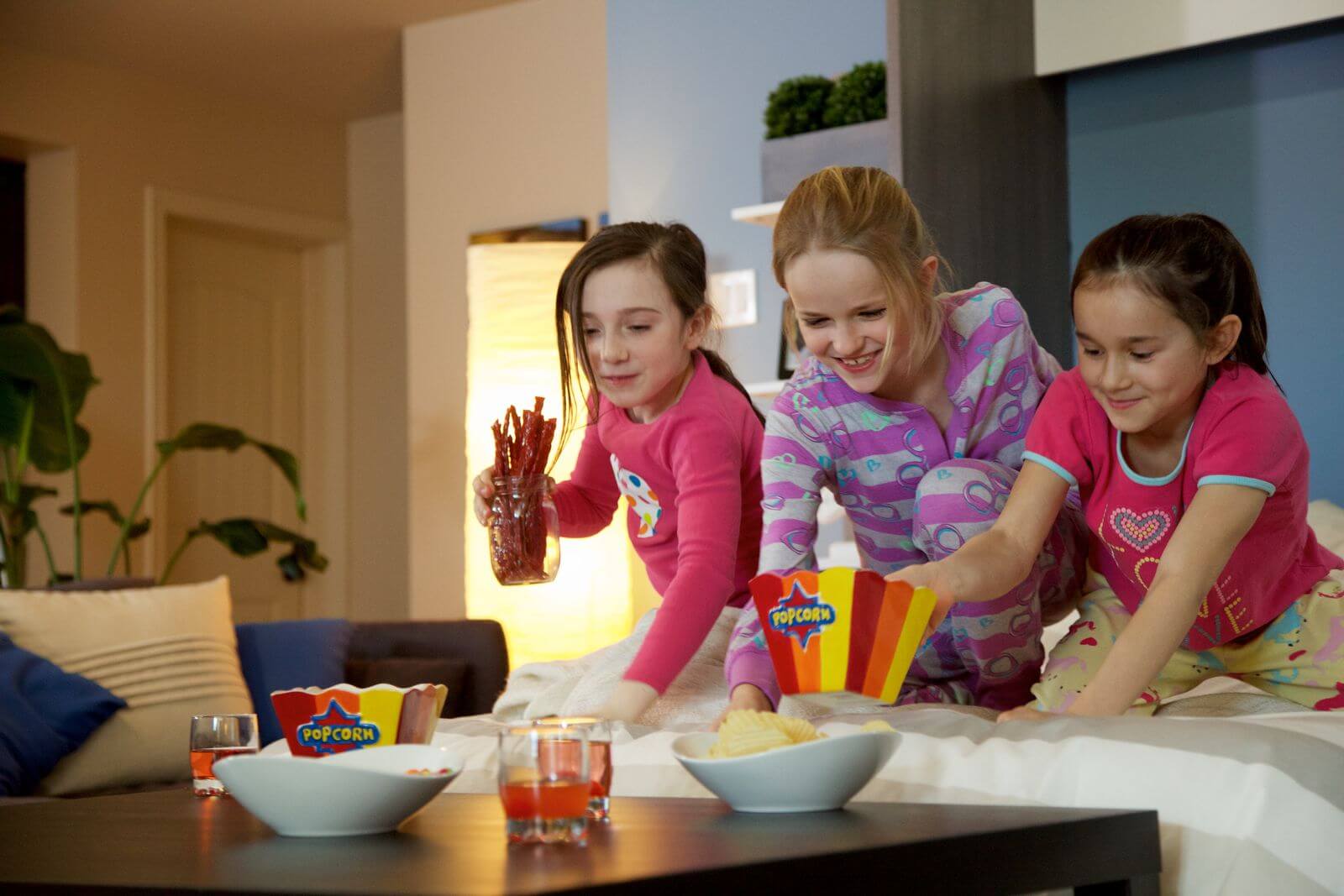 You've followed every step, and now you're almost done. It's finally time to install your Murphy bed and make the most of your new multipurpose room! Take a moment to step back and appreciate your hard work. You should be proud of your new multifunctional space! Show it off to your friends and family. Soon, you'll be gushing about the magical qualities of Murphy beds too!
Enjoy how easy it is to fold your wall bed up and down. Use your Murphy bed every day if you want to — for a quick nap or a night away from your partner's snoring! Most Murphy beds have user-friendly designs and are made from quality materials, so you can use your bed as much as you want, and it will still last you for many years to come.
You wanted a multipurpose room, and now you have one. Take advantage of it and enjoy switching from one activity to the other quickly and easily thanks to your new Murphy bed!
Categories
Home