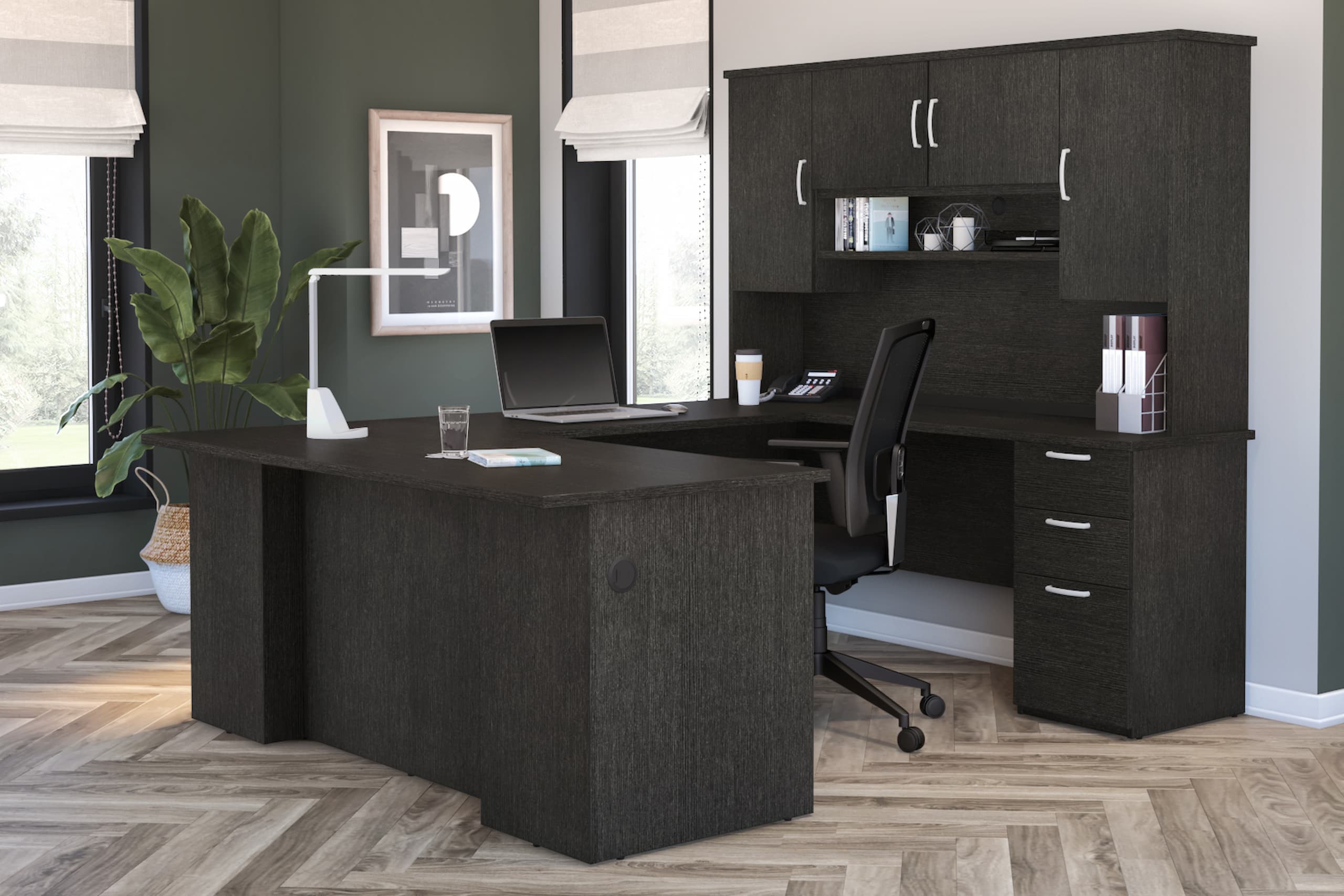 Whether you're working from home or in a corporate office, you need to be sure you can stay productive and focused throughout your workday. It's important that your office space is well thought-out, organized, and adapted to your needs. The first step is finding a desk that will work with your space and meet all your expectations. But what if you're not quite sure which desk to choose? We have the perfect, ergonomic desk in mind: A Bestar U shaped office desk!
With a U shaped office desk, you'll be able to stay focused on the task at hand. No need to worry about finding receipts or rearranging your office space for an important meeting. The array of storage options and unique features makes this desk a premium choice for anyone looking to stay focused on their work. Your desk will work with your space and your needs, ensuring efficiency and support throughout your workday. Ready to discover more about U shaped office desks? Keep reading!
Workspace Dedicated to Professionalism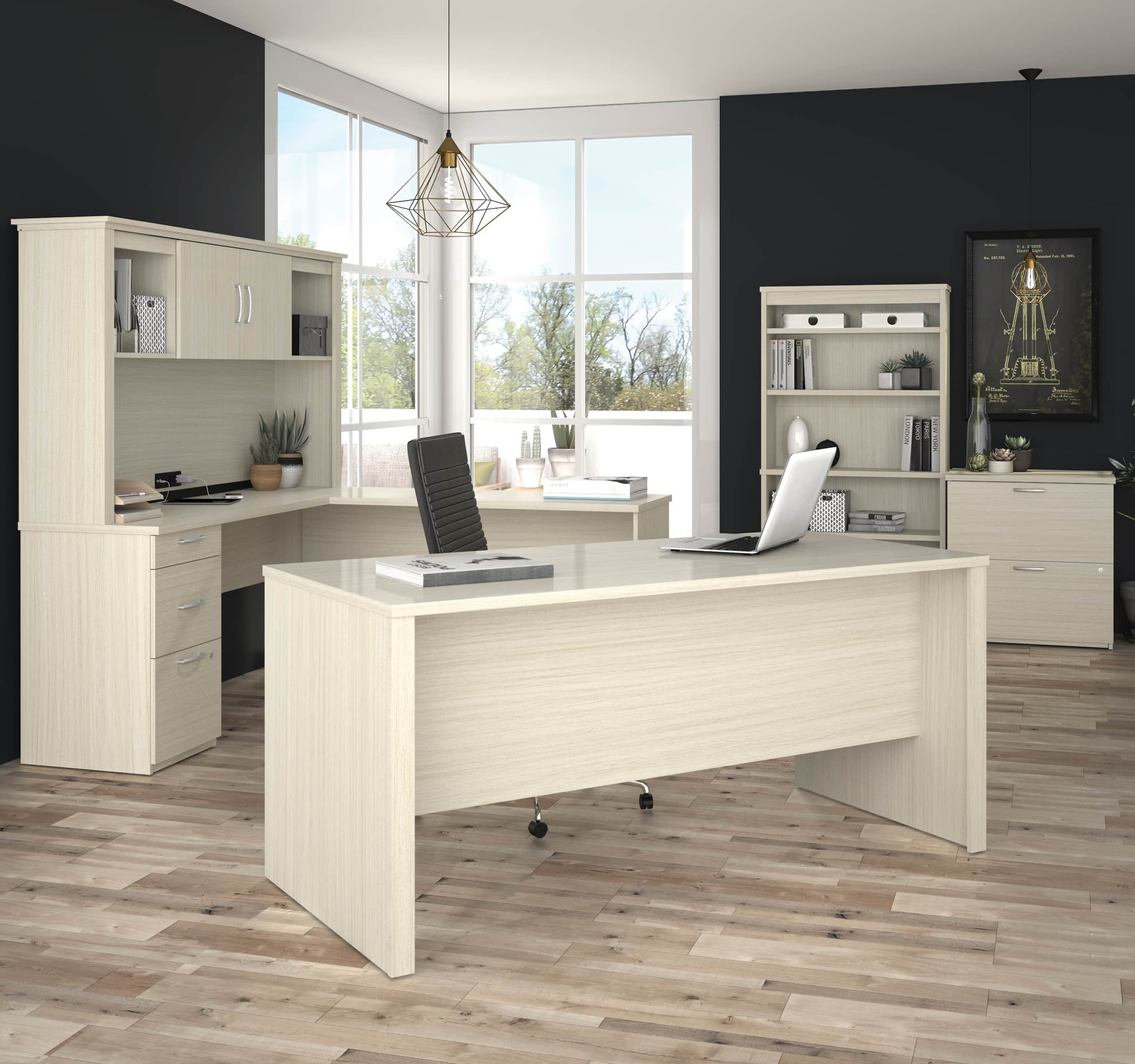 If you're working from home or at an office, you know how important it is to maintain a professional image. You want to set the right tone for your space to accommodate clients and colleagues alike but also be sure you can work efficiently. Adding a Bestar U shaped office desk to your space means setting a professional vibe right from the get-go!
Do you often have meetings in your office? With a Bestar U shaped office desk, you can feel confident knowing your space reflects your corporate image. The large work surface can easily hold in-person meetings, with ample space to go over documents, project proposals, and much more. Some U shaped office desk models have  detachable pieces, which means you can separate one part of the desk to stand alone while the other part becomes an L shaped desk (a great option for meetings with clients!). Simply add a chair or two in front of the desk and you're set. You can also schedule video conference calls with ease knowing your space meets a certain level of professionalism.
Next, focus on the design and style of your space. If you like a more modern style or a classic look, Bestar U shaped office desks have everything you need in an office desk. You can choose between solid colors or two-toned finishes, all depending on the look you're going for. There are even U shaped desks with a hutch that come with brushed nickel handles and frosted glass doors to give your space an elevated look. You can choose from an array of different styles, designs and colors that bring a level of sophistication that will wow your clients. Setting up a professional workspace will not only improve your productivity, it will also boost your confidence!
Support for All Your Needs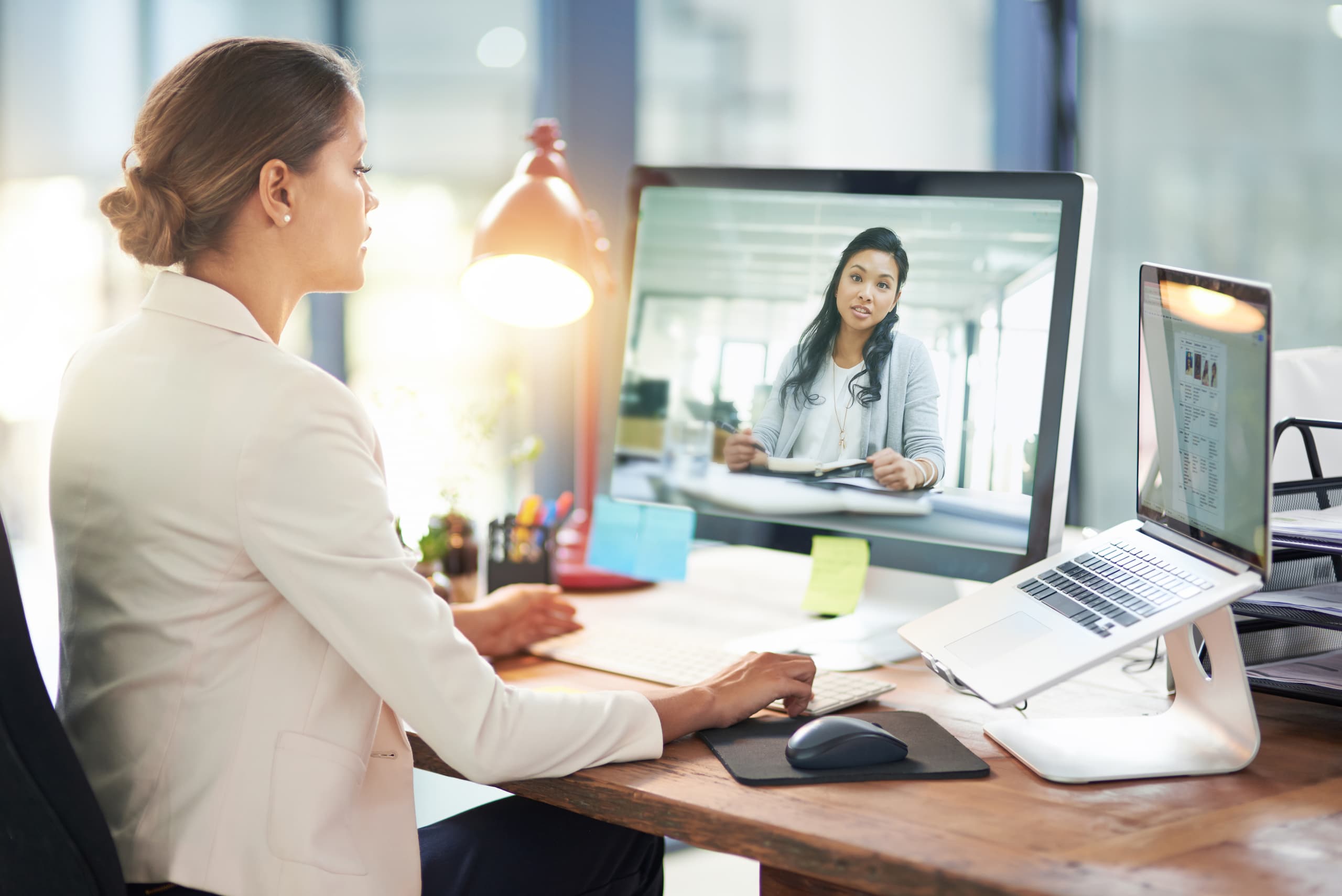 Efficiency, adaptability, durability—these are all important features to keep in mind when looking for a desk. But with all the options available on the market, it might seem like you can't find a desk that will check off all these boxes. However, you can find exactly what you're looking for with a U shaped office desk!
One of the key features of a U shaped office desk is the large desktop. The three work surfaces create one large desk, offering ample space for all your work supplies. You can easily add multiple monitors to the desktop, leaving plenty of room for your keyboard and mouse. Bestar U shaped office desks also have wire grommets to keep computer and printer wires organized (and out of sight!). Your work surface will have everything within reach, at the right height. You might also consider adding ergonomic desk accessories to boost comfort and efficiency!
What about durability? Great question! Bestar U shaped office desks are made with durable, quality materials for lasting support. No need to worry about staining or damaging your work surface because the desktop is resistant to scratches, stains, and wear. You can conduct all your work activities with ease knowing your desk can withstand wear and tear over time.
Moreover, since many desk models are reversible, you can change the configuration to accommodate left- or right-handed use. If you work from home, you can easily place a U shaped office desk anywhere, whether it's in the basement, a shared living space, or a home office. If you're in a corporate office, you can change the layout of your space to give it a new, revamped look. No matter which U shaped desk model you choose, you can be sure it will work with your needs!
Practical Storage Options to Keep You on Track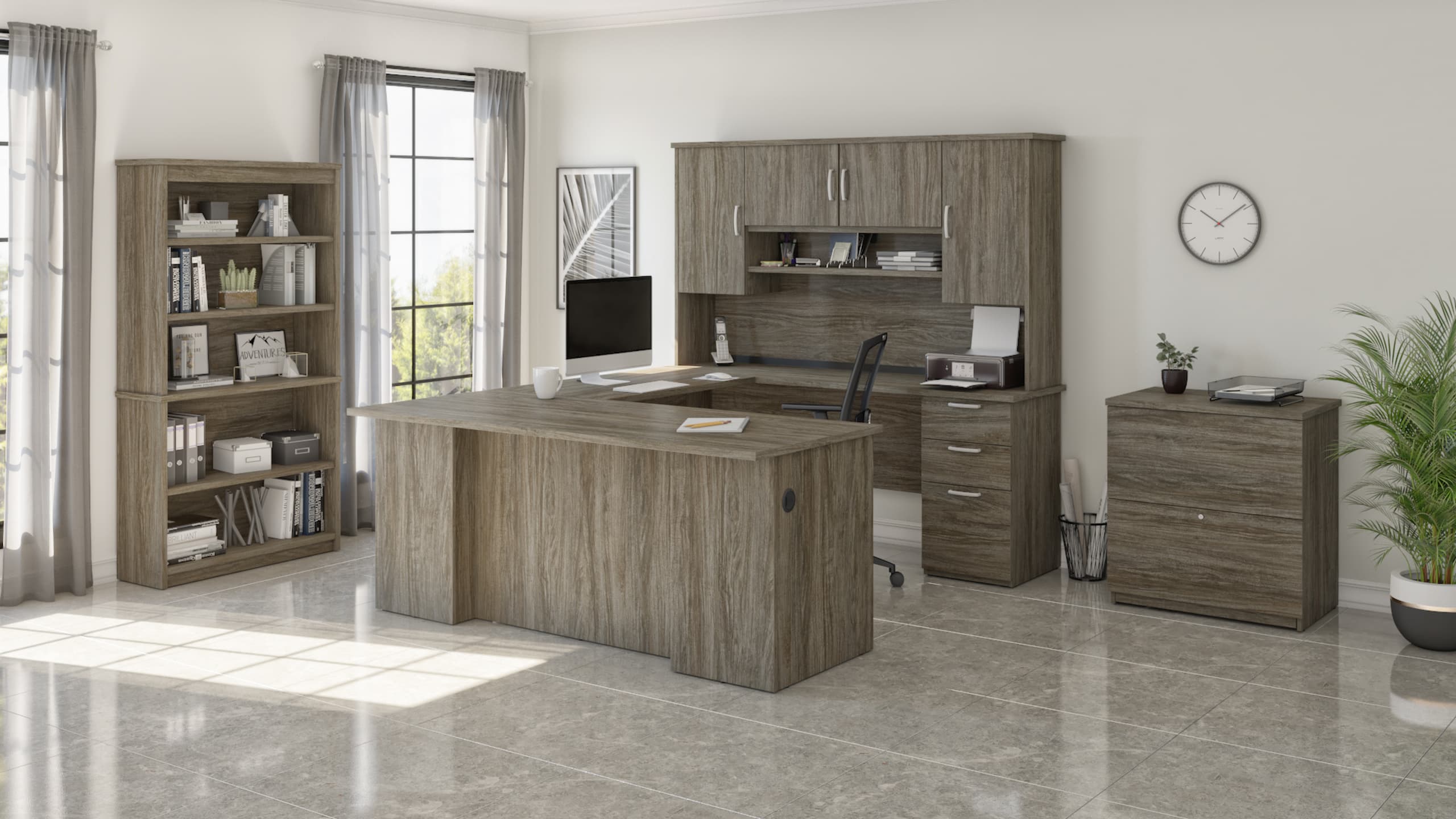 Your workday can certainly be hectic at times. Trying to find everything you need quickly and readily can leave your work at a standstill and your desk in shambles. However, when you have an efficient desk and storage options, you can eliminate some of the stress of your workday and stay on track. Efficiency and practicality go hand-in-hand!
U shaped office desks have an array of unique storage options to keep your space organized. Looking for ample drawers and storage compartments? You might consider a U shaped office desk with a credenza to neatly store files, dictionaries, and a printer, freeing up much-needed space on your desktop. What about confidential documents that need to be locked away? We've got just what you need! Some U shaped desk models come with a file cabinet that can be locked to secure all sensitive files. You could even opt for a U shaped desk with a hutch to store letter-size binders. Some models have doors to keep everything hidden, providing a clean, clutter-free look. You can even add a matching bookcase or storage units from the same Bestar collection to create a cohesive space!
Finding the right office furniture is the first step to creating a productive workspace. U shaped desks have unique features to help you stay focused and keep your office in top shape. Creating an organized space that fuels creativity and confidence is key to making a difference in your productivity.
Categories
Home Office