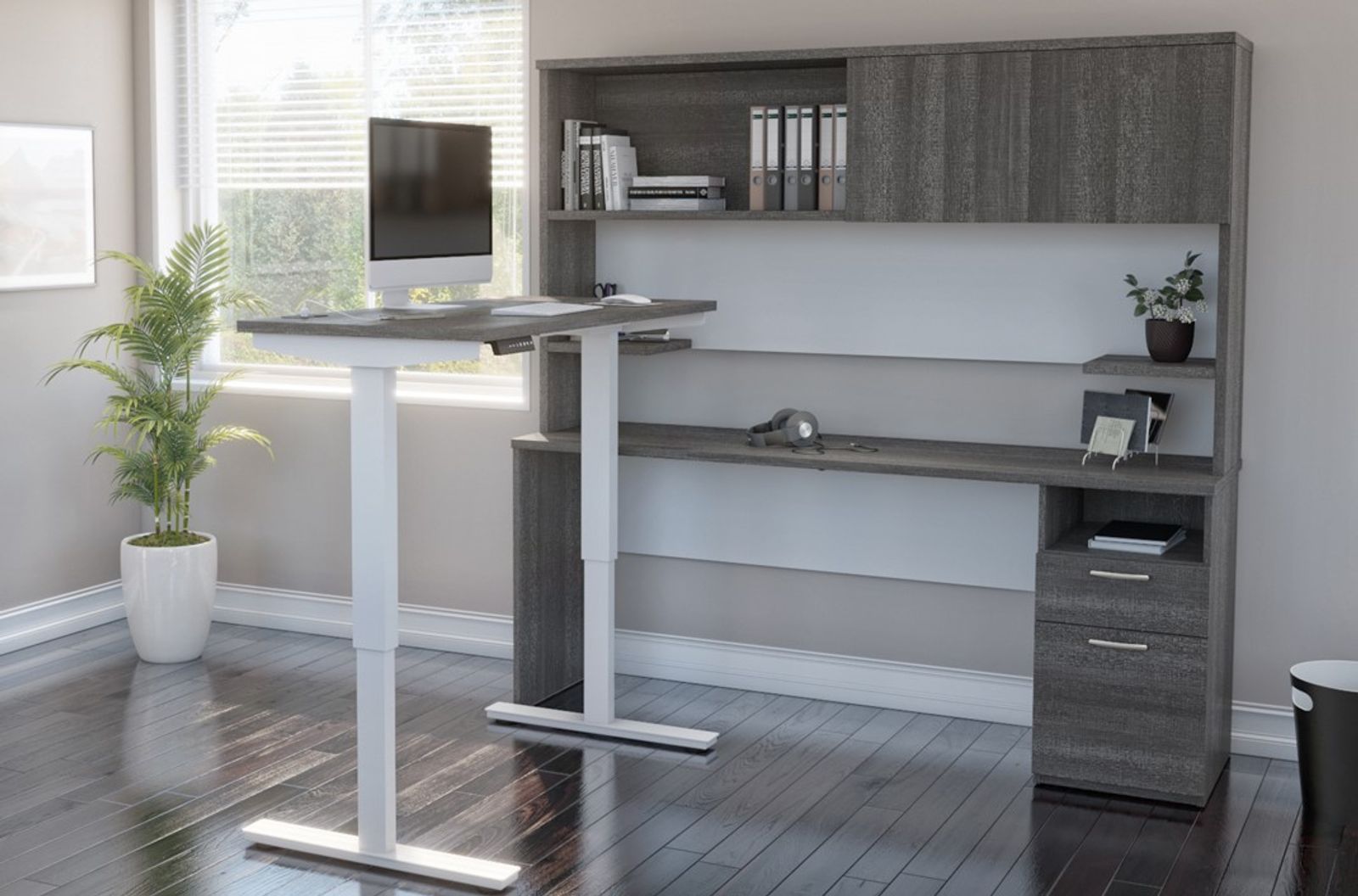 During these uncertain times, it's important to feel comfortable and focused at work. That's why creating a productive, comfortable workspace for you and your employees is necessary now more than ever. No matter if you're working from home or in a commercial office, your workspace needs to breathe efficiency and comfort. The first step to arranging a productive office space is to look for the right desk. Are you wondering what kind of desk is right for you and your employees? If you are, then look no further than a standing desk.
Standing desks are ideal for any type of office because you can switch from standing to sitting while working. With just one click, you can switch easily between these two positions at any time during your workday. Curious to know why a standing desk is key to transforming your office space? Let's keep reading to find out!
Offers Complete Versatility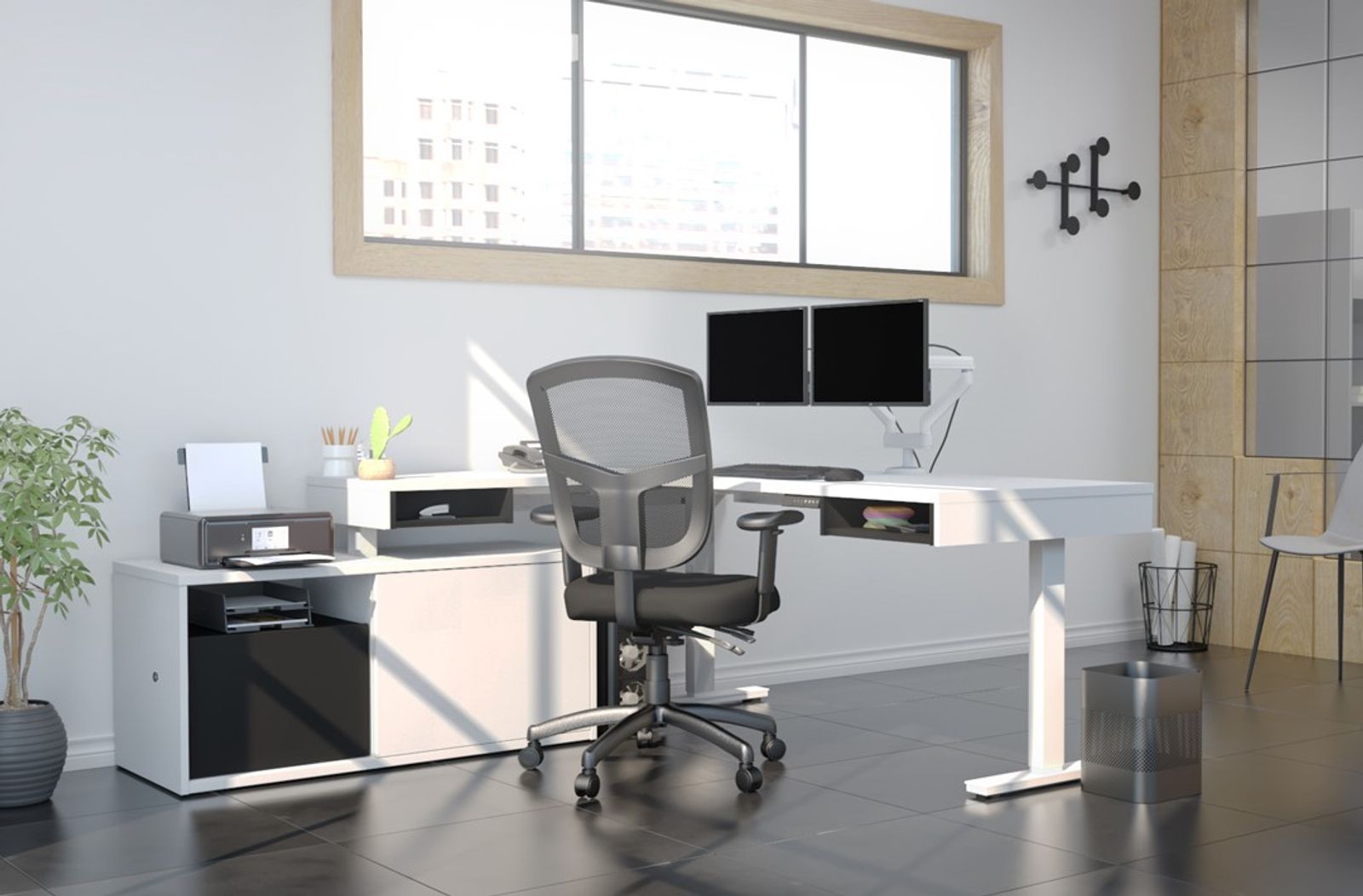 The most versatile piece of furniture in your office is undoubtedly your desk. It needs to be able to accommodate all your work activities efficiently. Not only can you change your position throughout the day, but you can also combine other furniture with your standing desk. Get a completely customizable workspace and clever storage options according to your needs!
Some standing desks are part of bundles with matching furniture pieces to create a complete look. However, if you opt for the standing desk on its own, you can still add furniture such as a credenza, a file cabinet and a bookcase. These furniture pieces provide ample storage space for all your belongings and will match your standing desk. Easily slide a mobile pedestal under the desk or add a credenza to create an L-shaped standing desk. All your must-haves will be within reach and neatly stored away!
In addition, some standing desk models are designed with a dual monitor arm with a 360-degree rotation capability. This provides support for two monitors on a single standing desk. You and your employees can easily work on two screens comfortably and productively thanks to this unique feature. A standing desk will help you create a uniquely versatile and efficient workspace.
Adapts to Every Need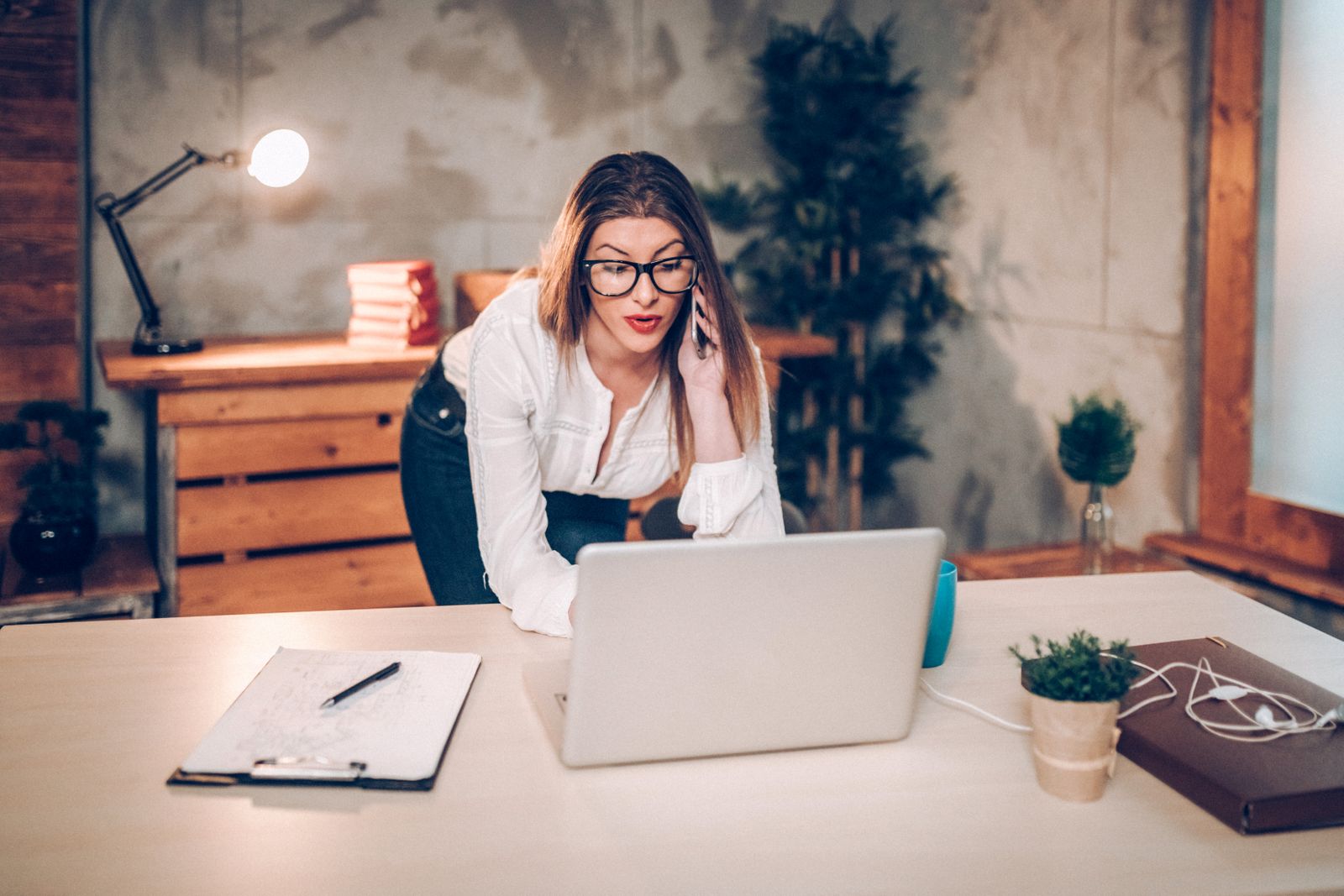 Choosing the right desk for your office space is a crucial step in designing an office. You have to think about the layout and size of your space as well as your expectations when it comes to choosing a desk. Will I be able to have the comfort I need while maintaining productivity? Will this desk work for me and my employees? With a standing desk, you can have peace of mind knowing all your needs will be met.
Each person is unique; therefore, it's important to accommodate each person's specific needs at work. That's why opting for a standing desk is perfect! Certain models are equipped with a digital display shift, which allows you to choose between four memory positions at any time. The control button allows you to adjust the height of the desk approximately between 28″ to 45″ depending on the standing desk model.
Tired of sitting at your desk for hours on end ? No problem! Simply use the control switch at the front of the desk and adjust the desk's height accordingly. When you're ready to sit, all you need to do is adjust the height using the same control button. Additionally, opting for an ergonomic office chair would ensure optimal comfort and support at all times. You and your employees can reach the specific level of comfort needed to continue working, all the while meeting each person's individual needs.
Offers Both Style and Functionality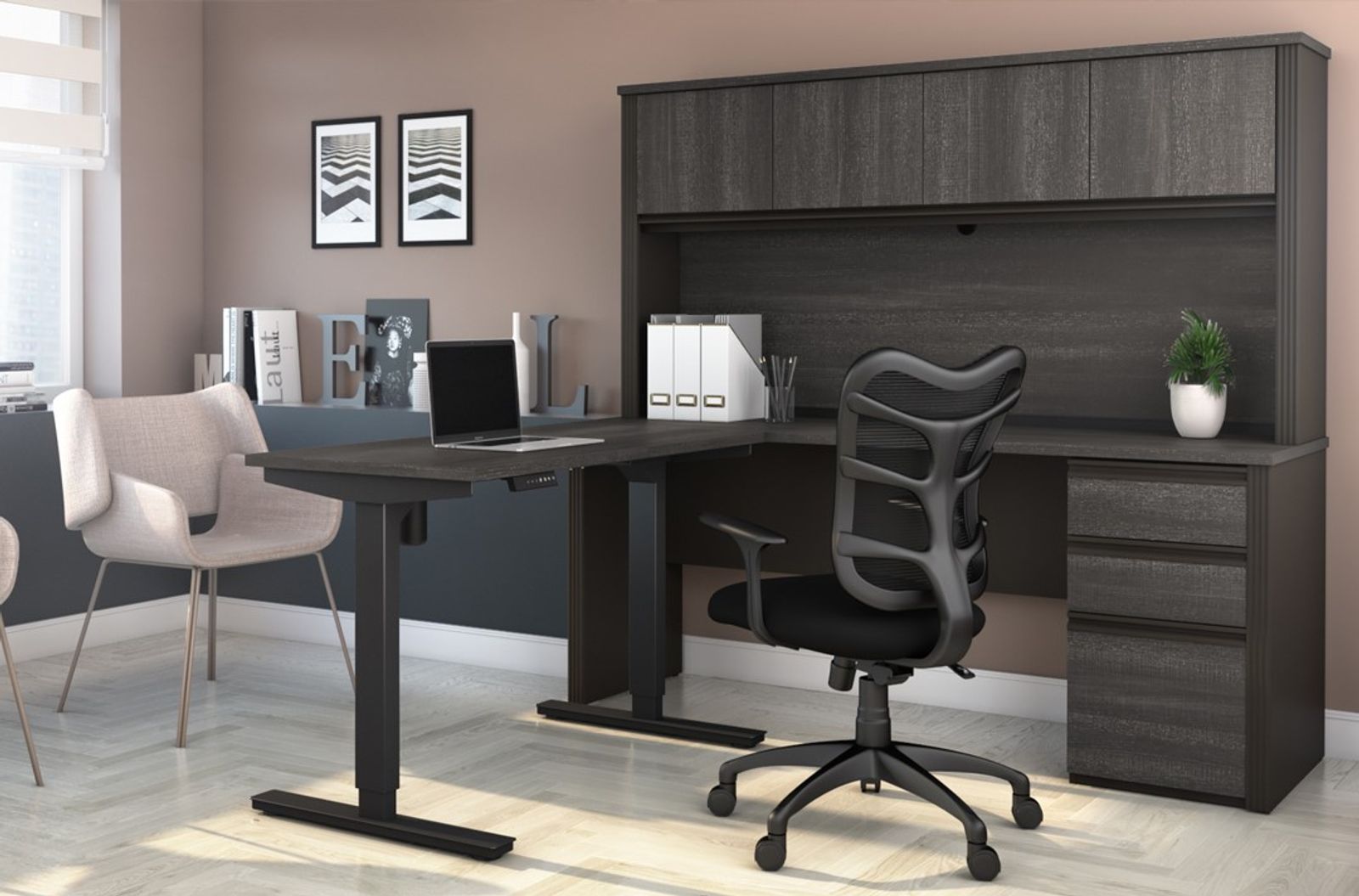 We know it's important to create a professional workspace for both you and your employees. Your office space needs to have a professional vibe and provide complete functionality at the same time. Standing desks are great because you can have a practical and trendy workspace at home or at the office.
Your desk is certainly the most used furniture piece in your office space. That's why the quality of the desk's materials is important to ensure durability and to withstand daily wear. Most Bestar standing desks are made from high-density particle board, which prevents sagging or warping due to wear and tear. This means you can perform all your day-to-day work activities without worrying about damaging the desktop.
In addition to quality materials, standing desks come in a variety of finishes and models. There are a number of different collections that feature standing desks, whether you're looking for a dark-colored or vibrant finish. No matter what style you choose, your space will look and perform at its best!
Promotes a Healthy Work Environment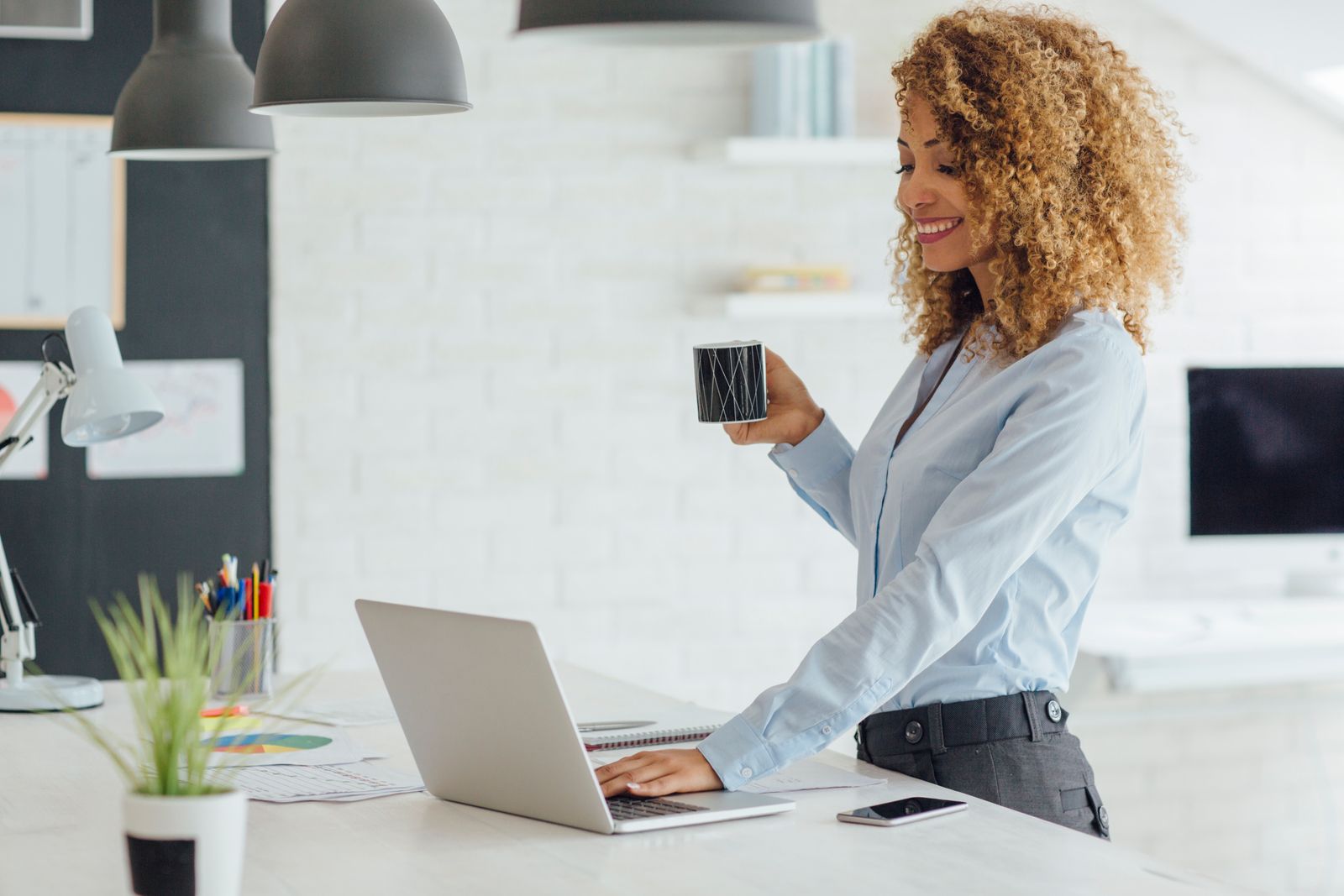 The more time we spend at our desks, the more we realize how important it is to create a space that promotes health and vitality. Sitting all day long can be exhausting for many and, as a result, can reduce productivity. Giving yourself and your employees the option to work standing up can promote a healthier work environment and improve overall efficiency.
There are a number of benefits to your overall health and work productivity when opting to work in a standing position. Do you feel less motivated when sitting all day at your desk? Do you often find yourself needing to take a break and stretch at your desk? With a standing desk, you can switch instantaneously between sitting and standing. By switching positions throughout the day, you will be able to stay focused, boost your productivity, and increase your overall mood.
You could even consider trying a few simple stretching techniques to ensure optimal productivity and well-being. Creating a healthy and thriving workspace is possible when you opt for a standing desk!
While the pandemic has affected us in many ways, ensuring productivity and well-being in the workplace is still a top priority. You and your employees need a workspace that fosters productivity and promotes a healthy work environment. Standing desks are key to ensuring your workspace meets all your needs at the office or at home. If you're ready to reimagine your office space, start with a standing desk!
Categories
Business